Are Fuel Injectors Covered Under Warranty?
This post may contain affiliate links. As an Amazon affiliate, I earn from qualifying purchases.
New cars are sold with two types of warranties: bumper-to-bumper protection and the powertrain warranty. Between these two types, vehicle owners have comprehensive coverage that should cover most parts if anything fails early. But do these warranties cover fuel injectors?
Bumper-to-bumper coverage and powertrain warranties should cover the fuel injectors. Warranties will vary depending on the model, manufacturer, and other factors. Fuel injection cleaning can prolong your parts and costs $50-$80. Fuel injection replacement varies but costs around $350 to $800.
Don't panic if you need to get your fuel injectors cleaned or replaced. These services should be covered if you have a warranty, and cleaning can be relatively affordable. Let's take a more detailed look at how coverage works and the costs of fuel injector maintenance.
Do Warranties Cover Fuel Injectors?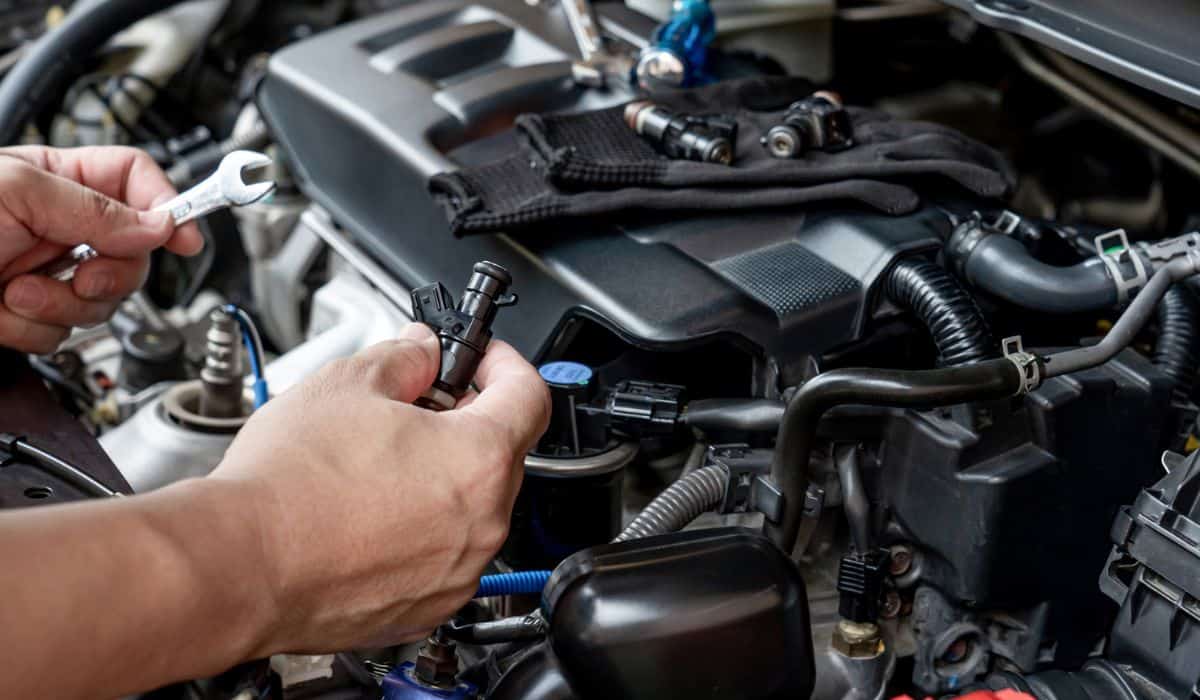 Warranties vary depending on the manufacturer, vehicle, type of contract, and several other factors. Bumper-to-bumper protection will cover more components than limited powertrain contracts, but they don't last as long. Fuel injectors should be within your warranty if you have bumper-to-bumper coverage.
Powertrain warranties will cover the most expensive components in a car, including the engine, transmission, differential, axle shafts, and more.
These types of warranties have different protection details, depending on the situation. That said, protected components in a powertrain warranty usually include the following:
Fuel injectors
Seals and gaskets
Crankshaft
Pistons
Valves
Timing chain
Cylinder block and oil pan
Transmission gears
Different hardware for axle systems
Note: Always confirm with your dealer for the most accurate information on what your car's warranty covers.
Most powertrain warranties last between four to eight years or 40,000 to 100,000 miles — whichever comes first. In many situations, you pay for the warranty upfront, wrapped in the price of the vehicle.
Although they can be expensive, warranties can protect you from costly repairs if you get into an accident or damage your car. If you have a contract, don't hesitate to contact a certified mechanic for fuel injector services.
How Much Does Fuel Injector Maintenance Cost?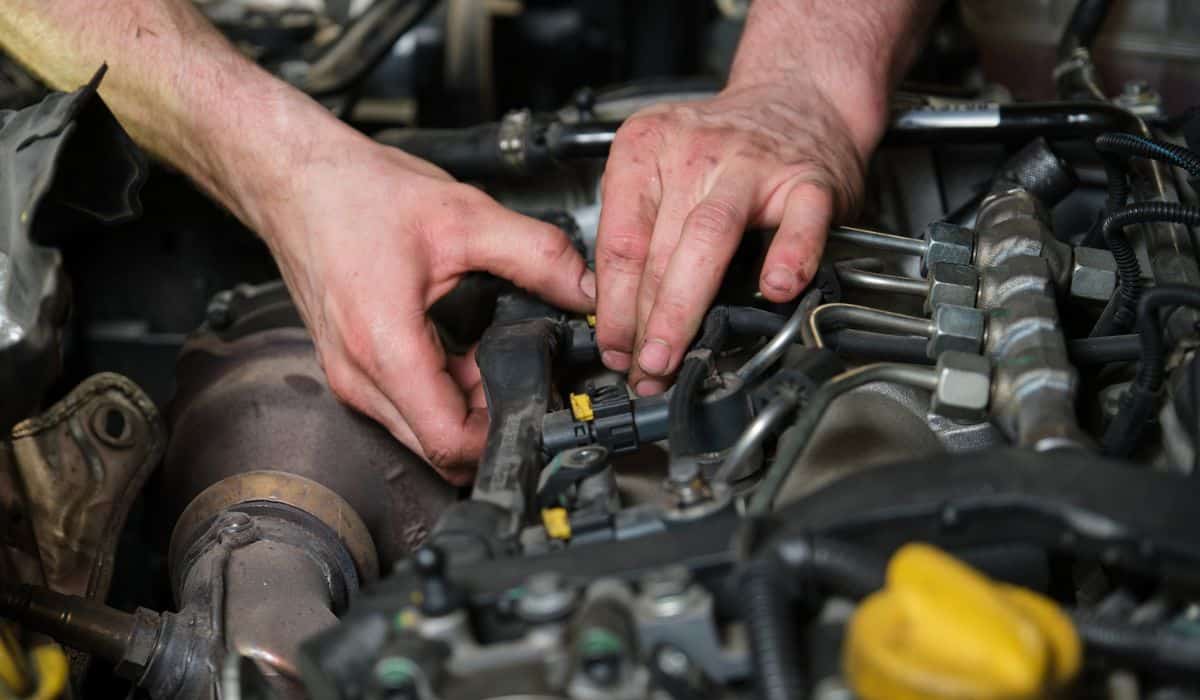 Fortunately, fuel injector maintenance and cleaning are among the cheapest automobile services, costing around $50 to $80.
The price for fuel injection service can vary depending on the vehicle's make and model, labor costs, market, and additional fees.
Average vehicles typically require fuel injector services every few years or around 45,000 miles. Many mechanics will claim that the service isn't 100% necessary until there's visible grime, but it's recommended to keep your injectors clean and in peak performance.
You can easily add fuel injector cleaning services to a standard oil change at most mechanic shops. Doing so will ensure your vehicle is well maintained and prolong the lifespan of your fuel injection system.
How Much Does It Cost to Replace a Fuel Injector?
Fuel injection technology has come a long way and can last quite a long time without any issues. That said, fuel injectors don't last forever, and you may need to replace them once or twice throughout a vehicle's lifespan.
Replacing fuel injectors isn't usually an expensive job unless there are more significant flaws with the engine.
On average, vehicle owners pay between $350 and $850 to replace their fuel injectors. The price of replacement depends on several different factors, including some of the following:
Smaller cars with fewer cylinders may have less expensive replacement parts and cost closer to $350.
Larger, higher-end engines have higher replacement costs.
The location, labor costs, and mechanic shop affect the final price tag.
Other issues with the fuel system, like the fuel pumps, will increase the price of the replacement job.
Depending on the vehicle and several other elements, you may end up paying well above ~$850 to replace your fuel injectors. It's essential to keep your fuel injectors clean and well-maintained to prolong their lifespan.