Here Are The 6 Honda Pilot Years To Avoid (Common Problems Explained) 
The Honda Pilot has been one of the most popular crossover SUVs for several years. However, several models have received multiple quality complaints, so it's essential to avoid these models when buying a used Honda Pilot.
The Honda Pilot model years to avoid are 2003, 2004, 2005, 2006, 2007, 2013, and 2016. There were transmission and fuel consumption problems in the first and second-generation models from 2003-2017. The latest models released from 2019-2022 are more reliable.
Let's explore which Honda Pilot models you should avoid at all costs, which ones to choose from, and the common problems you may face with this vehicle.
What is the Strongest Year for a Honda Pilot?
When buying a Honda Pilot, you should avoid the first generation and go for the most recent one, the 2022 Honda Pilot. However, all the recent models from 2019 onwards are ideal. This is because the latest models are the most reliable regarding engine quality and exterior strength. 
If you're looking for a cheaper option, you can go for second-generation models from 2009 to 2015, which are far better and more reliable than first-generation models.
After 2017, the Honda Pilot models don't face the same problems they used to with the previous generations. However, the 2017 and 2018 models aren't too great either.
The newer models have better engines, brakes, and safety protocols, which resulted in better consumer satisfaction.
What Honda Pilot Years Should You Avoid?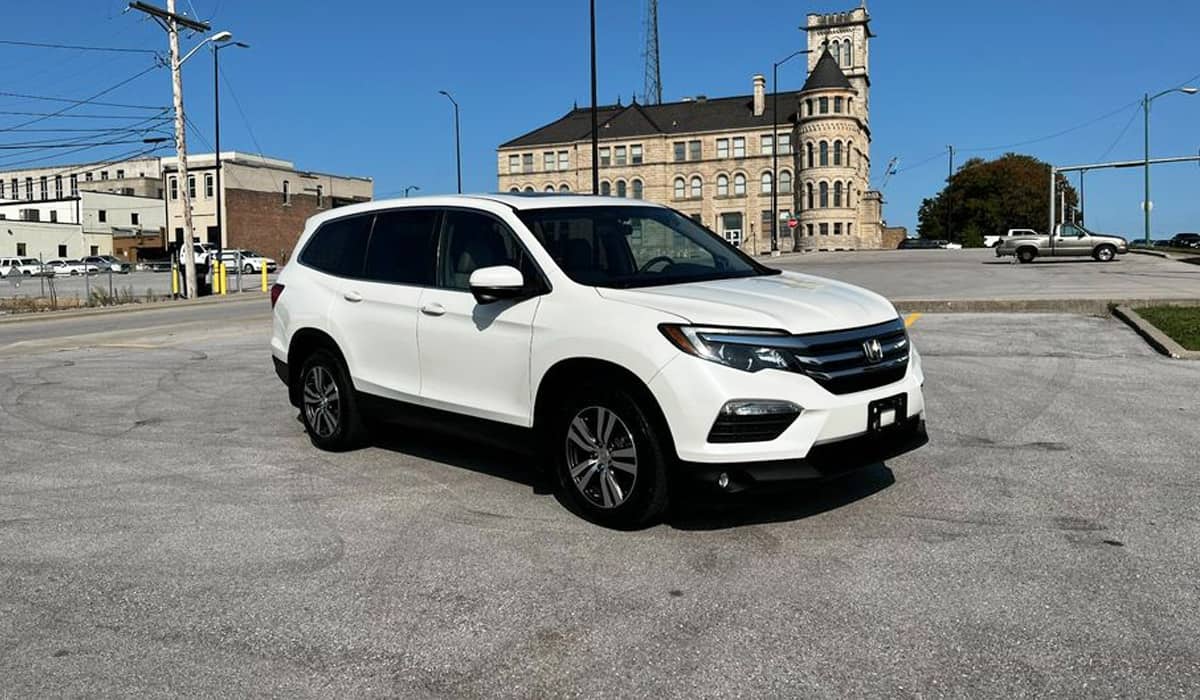 While the Honda Pilot is regarded as an excellent option for those looking for SUVs, some issues arose in the earlier and later models. To avoid these issues, you should steer clear of the models that received negative reviews.
Here are the Honda Pilot model years you should avoid:
The 2003 Honda Pilot
The 2003 Honda Pilot was part of the first generation of crossover Honda SUVs introduced in the 2000s. Unfortunately, according to consumers, the 2003 Honda Pilot Model has been the worst model to date.
This model had a 5-speed automatic transmission and one 3.5L V6 engine, which produced around 255hp and 250 lb-ft of torque.
The 2003 Pilot model is infamous for its problems with its transmission, its engine, and the airbags. These problems often cost thousands of dollars to fix, so this isn't an ideal choice.
The 2004 Honda Pilot
The 2004 Pilot model was an improvement in terms of a reduced number of complete transmission failures, but it still had a number of other related issues. For example, the transmission would make noises, shudder and cause gears to slip.
Some buyers reported problems with the A/C compressor not functioning to its capacity or failing entirely. Some buyers even faced an issue with the shocks, having to replace them and needing regular wheel alignment done.
The 2005 Honda Pilot
The 2005 Honda Pilot also received negative reviews from many users. It had recurring issues of engine failure, rusting and corrosion of the frame, malfunctioning control panel lights, and headlight failure.
The 2005 Honda Pilot's problems are similar to the first generation Pilot's issues with the transmission, engine, and airbags. In addition, the transmission fluid in this model also often leaked into the radiator, which had to be replaced in many cars.
The 2007 Honda Pilot
The 2007 Honda Pilot had issues such as engine stalls, flaws with the car's structure, electrical failures, and drivetrain issues. All of these problems combined caused severe consumer backlash.
The poor paint quality also caused rust, corrosion, and water ingress, which then further caused electrical issues in the car. If you buy this, you'll be paying a lot for repairing damages, so it's better to avoid this model.
The 2013 Honda Pilot
Honda started to fix the problems in their models manufactured after 2005. The 2013 Honda Pilot's new 3.5L V6 engine produced 280hp and 262 lb-ft of torque.
The new transmission was a 6-speed automatic and a 9-speed automatic. It also improved in terms of fuel economy.
However, this 2013 model still faced issues with its engine, brakes, drivetrain, and body. In addition, the 2013 model experienced multiple recalls over the years of its production due to safety issues. These issues include airbag failure or engine and body problems. So, avoid this model.
The 2016 Honda Pilot
The 2016 Honda Pilot doesn't fare well either when it comes to its competitors. The model received numerous complaints due to electrical, engine, and drivetrain problems.
Some consumers also faced problems with the ignition button and the AC, as both would often malfunction. Buyers also reported having to pay a lot for repairs and numerous complaints about the infotainment system malfunctioning and not being user-friendly.
It would be best to avoid this model as these problems are to repair and come with significant safety concerns.
Which Year Did the Honda Pilot Have Transmission Problems?
The Honda Pilot models from 2003 to 2005 had issues with their transmissions, which would often fail. Unfortunately, fixing these transmission problems was also very expensive, which made maintaining these models a headache for the owners. 
Sometimes, it's easier just to buy a new transmission system. However, transmissions are supposed to last as long as the vehicle does.
Therefore, there's no use in replacing the transmission on an older model, considering that you'll have to search for this particular transmission system.
What are the Most Common Problems in a Honda Pilot?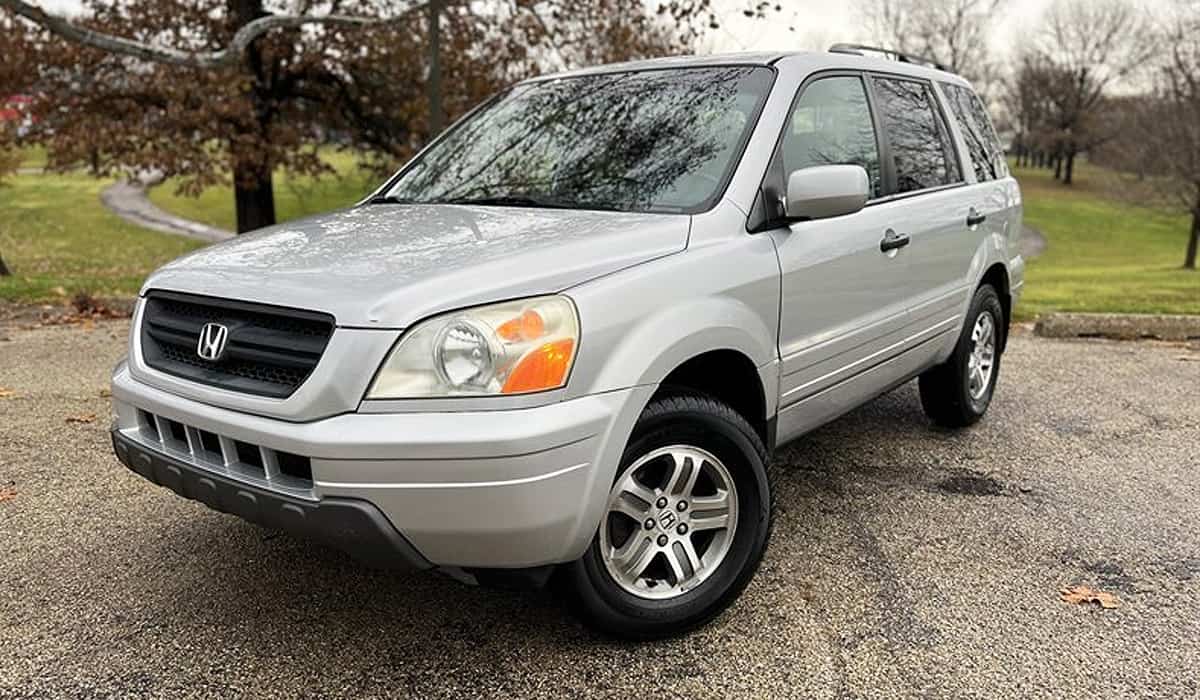 The most common Honda Pilot problems are transmission problems, high oil consumption issues, paint damage, and fuel injector failures.
Let's look at these problems in detail:
Transmission Problems
In the first generation models, from 2003 to 2008, the vehicles faced transmission failure, especially in the first two years of the 5-speed transmission system.
The transmission was reported to be jerking or lurching, and some completely failed.
This is one of the most expensive repairs for your car, especially if they occur while driving. These issues can lead to a loss of control while driving and could result in a crash.
Paint Damage
Car paint has protective properties that buffer your car's exterior against the harsh climate. Unfortunately, the second generation of Honda Pilots faced many paint issues. Drivers complained the paint would chip away under normal conditions.
If your car's paint ends up peeling, you could end up with rust on your car's surface, which may weaken the vehicle's body, making it unsafe to drive. Moreover, repainting a car is not cheap, and most buyers would prefer not to repaint a new car so soon.
Oil Consumption Problem
A common problem in the first-generation Honda Pilot models was oil consumption. The 3.5L V6 engine tended to use up a lot of oil. While this is a common problem among SUVs, the low oil can end up causing engine damage and cause the engine to overheat.
Moreover, frequent replacement of the oil will end up costing a lot over time. The second generation faces the same issue. The 2009 Pilot model had numerous complaints about high oil consumption.
This problem continued until 2015, when a fix was released.
Ignition Switch
In the earlier models, there was a problem with the ignition switch. In addition, there was a recurring problem with the codes in some of the models, which caused the check engine light to appear for no reason. Troubleshooting the code only provided a temporary fix to this problem.
Brake Issues
Some drivers have reported issues with the Honda Pilot's brakes. There seems to be an issue with the rotors in some of the models, which causes the brakes to vibrate severely, resulting in safety concerns.
Fuel Injector Failure
The 2016-2018 Pilot Models faced errors in their emission and transmission systems. This often resulted in poor speed control and caused the vehicle's fuel efficiency to drop.
In addition, the fuel injectors must be replaced or repaired to fix this issue, which is very expensive.
Honda Pilot vs. Toyota Highlander: Which is More Reliable?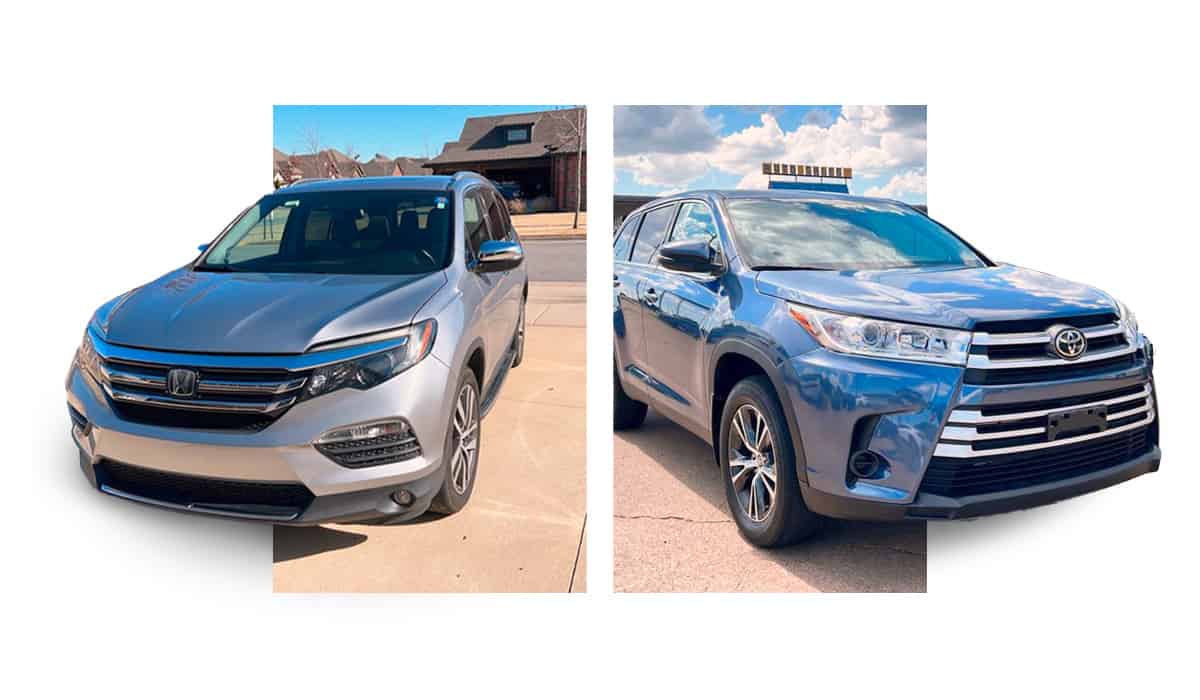 The Honda Pilot and Toyota Highlander are two of the most sought-after crossover SUVs with third-row seats. When looking at prices, the 2022 Honda Pilot starts at $37,580, going up to $51,370. The Toyota Highlander ranges from $35,405 to $47,560. 
In terms of reliability, the 2022 Toyota Highlander is better when compared to a Honda Pilot.
Cargo Space
In terms of cargo space, the Pilot still comes out on top with 18.5 cubic feet of space behind the third-row seats compared to the Highlander's 16 cubic feet space.
Interior
Both cars' interiors are similar in design, with muted colors, contrasting top trims, and a pleasant material of soft-touch plastic. The interior features are similar to Apple CarPlay, Android Auto, an in-cabin microphone, etc.
The Pilot has a lot of interior space, with great amenities and technology. The Pilot's interior is also more spacious and comes with heated seats, making it more comfortable than the Toyota Highlander.
Acceleration
Regarding acceleration, the Pilot edges out on top with its lower curb weight. Both cars have identical engines, but the Pilot has more horsepower with 295 horsepower, while the Highlander has 280 horsepower.
However, despite beating the Toyota Highlander in several aspects, the durability and reliability of the Toyota Highlander give it the upper hand.