Here Are the 4 Honda Ridgeline Years to Avoid (Common Problems Explained!)
This post may contain affiliate links. As an Amazon affiliate, I earn from qualifying purchases.
If you're looking to buy a pickup truck, then you probably have heard of Honda Ridgeline. This truck is for people looking to combine an SUV with a truck in terms of utility, ease of handling, and style.
Avoid Honda Ridgelines released in 2006, 2007, 2017, and 2019. These pickup trucks are known for problems with the transmission, engine, navigation system, and the overall safety of the vehicle. Instead, opt for Ridgelines produced from 2009 to 2014, or the 2018 and 2020 models.
Let's discuss the best and worst years of the Honda Ridgeline in terms of performance so that you can buy a pickup truck that's reliable and powerful.
What Are the Best Years for a Honda Ridgeline?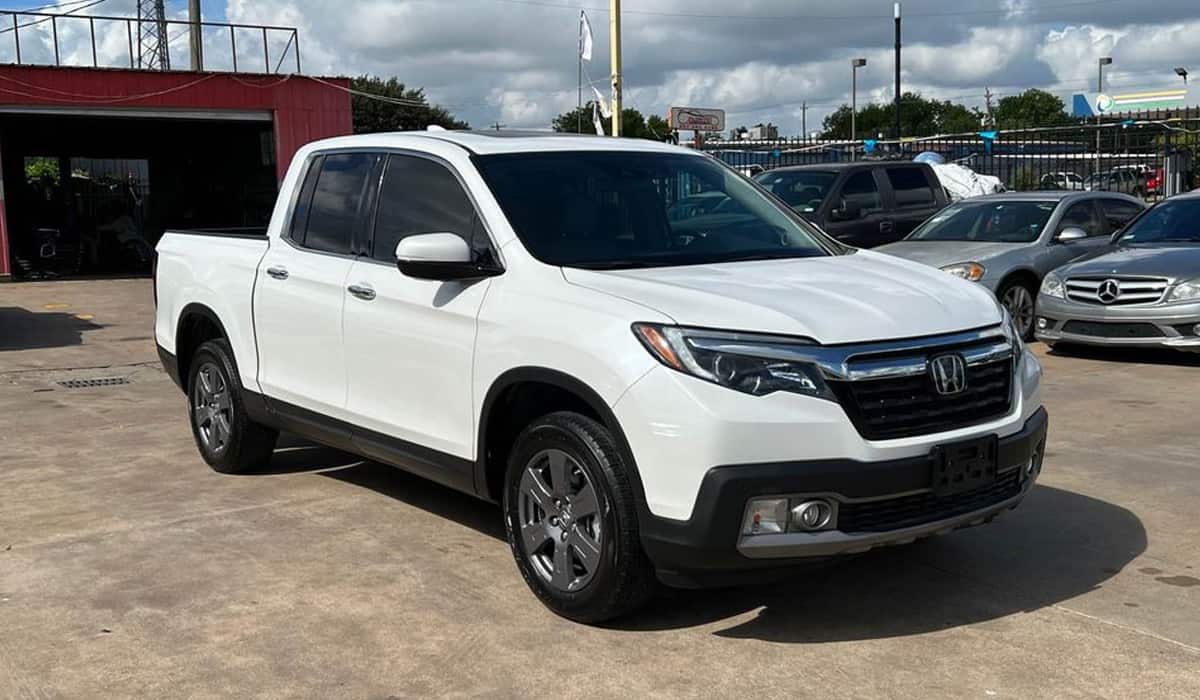 Despite being a (relative) newcomer in the SUV market, the Honda Ridgeline has had some good years. The truck has formed a good reputation among consumers for its reliability.

If you're on the lookout for a new or used car, here are the best Honda Ridgeline years to choose from: 
Honda Ridgeline 2009
The 2009 model was praised for its easy handling and smooth performance. Buyers found the cabin to be comfortable and functional and it also had a unique cargo management system.
The 2009 Ridgeline model came with many technological updates, including an upgraded navigation system with a backup camera, Bluetooth, and a tailor hitch.
So, if you want a safe pickup truck, this is a solid option.
Honda Ridgeline 2010
The 2010 model wasn't released with any new features, but it did come in a wider range of colors. In terms of engine quality, interior, and exterior design, and reliability, this model is a great choice.
It offers a spacious cabin with a dent-resistant bed and it also comes with a two-way tailgate.
Honda Ridgeline 2011
The 2011 Ridgeline model is a good option for people who don't want to buy a new expensive model and want a reliable older version of the pickup truck.
The model has received positive reviews from owners due to its easy handling and great performance in areas with heavy snowfall. It can also keep up on rough and rocky roads and has a solid off-road drive.
Despite being a pickup truck, it drives smoothly like an SUV. The only drawback is that the Bluetooth and navigation screens of this model are now considered outdated.
Honda Ridgeline 2012
The 2012 Ridgeline model introduced an exciting new design with an aerodynamic update. The new engine was able to sustain itself for a longer time, even at highway mileage. The cabin of this model is also equipped with the latest technology.
The only downside is that this model doesn't have many stylistic options.
Honda Ridgeline 2013
The 2013 model is one of the most reliable among all the versions of the Honda Ridgeline. According to consumer reports, you'll enjoy this model because of its quieter and smoother drive.
Not only that, but this model also comes with a standard rear-view camera at all trim levels. You won't have to worry about safety concerns with this model because it has one of the best rear crash and roof strength protection systems.
Honda Ridgeline 2014
The 2014 Honda Ridgeline is famous for its reliability and mileage, making it one of the best pickup trucks available. It offers good utility, especially for its design. The vehicle is quiet, smooth, versatile, and also capable of handling any pickup tasks.
You won't regret buying this model because it comes with special edition (SE) trims and a powerful standard engine.
Honda Ridgeline 2018
If you want a pickup truck that's economically efficient then the 2018 Honda Ridgeline is the right choice for you because it offers great fuel economy.
It also eliminated the RTS trim level and was an improvement of the second generation of Honda Ridgelines. This model has received positive reviews from automobile critics and most users.
Honda Ridgeline 2020
The 2020 Ridgeline comes with a new nine-speed automatic transmission, upgraded infotainment, and active safety features. In addition to all that, the 2020 model introduced RT and RTL-T trims.
If you prefer an aesthetically pleasing interior design, then this model is ideal. It has classy seating with the latest technological features and is one of the more comfortable pickup trucks available.
What Years Should You Avoid?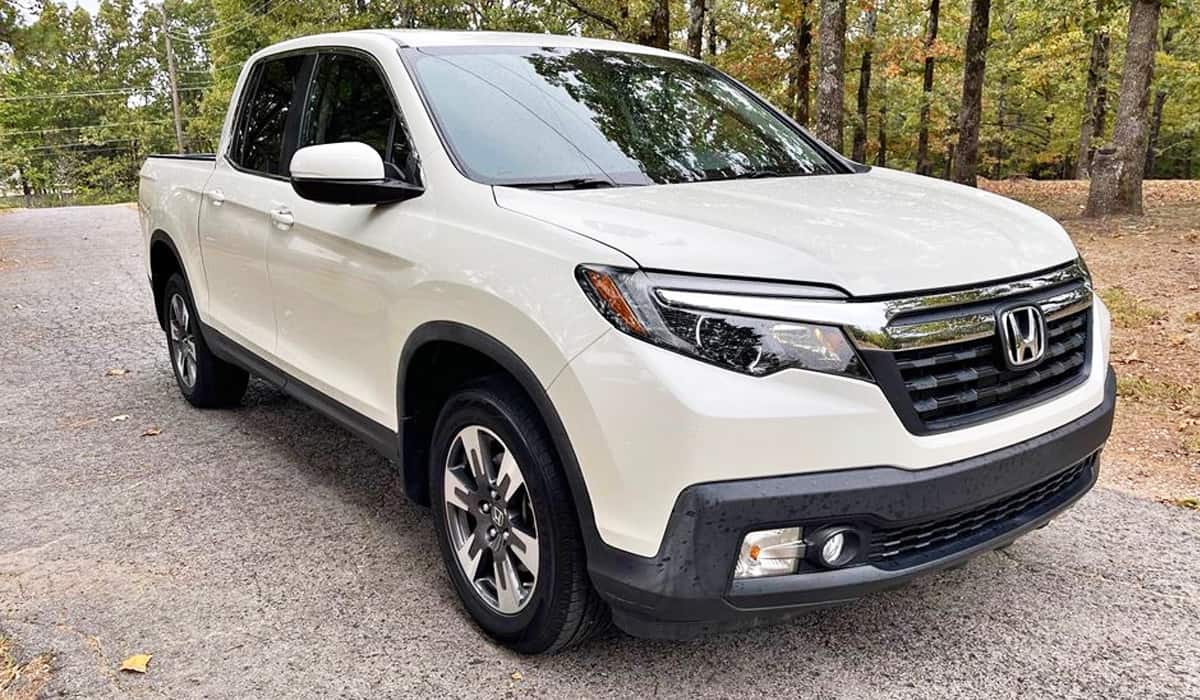 In general, the Honda Ridgeline has a good reputation among consumers for its utility, easy handling, and latest design features. However, in recent years, some models have dropped in terms of reliability. Many have experienced transmission problems, engine issues, or just overall poor performance.
Here are the Honda Ridgeline models that you should avoid:
Honda Ridgeline 2006
The first model of Honda Ridgeline was manufactured in 2006. Unfortunately, it was also its worst year due to constant driver complaints registered against it.
If you buy this model, you'll face engine problems and issues with interior and exterior build quality. This model also received backlash due to safety concerns, as there were problems with the seat belts and airbags, which can be extremely dangerous.
Honda Ridgeline 2007
The 2007 model also received a negative response from users due to multiple issues including faulty air conditioners, transmission problems, and electrical concerns. There were reportedly misfires caused by low levels of oil and coolant burning together, resulting in engine failure.
Moreover, the brake light panels fell out, with unusual sounds and vibrations coming from the pickup truck. Another safety concern was the accelerator pedal which became unresponsive at times.
Honda Ridgeline 2017
The 2017 Honda Ridgeline was the first in a line of second-generation pickup trucks. While the fundamental design remained the same, the 2017 model came with a new, more powerful V6 engine, an upgraded interior, and new safety features.
However, despite the hype, it had issues with the transmission, the brakes, the power equipment, and the fuel system. This model is unreliable because users also complained about the navigation user interface and the touchscreen audio.
Honda Ridgeline 2019
Users reported that the system of the 2019 Ridgeline model had multiple glitches, which made the drive problematic. If you buy this model, you'll be disappointed with the touchscreen interface and the audio system.
There were also issues with the tubing installed in the car, which would leak onto the electronics and cause dysfunction. Some cars had issues with the air conditioner's malfunctioning compressor.
Honda Ridgeline vs Toyota Tacoma: Which is Better?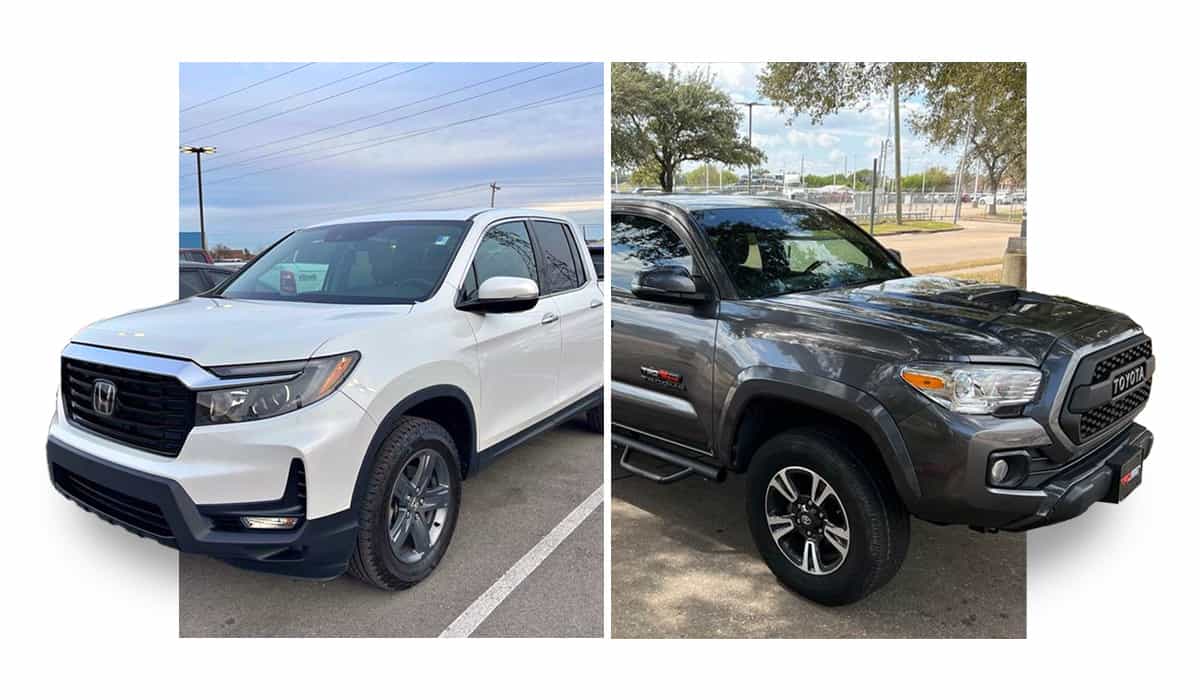 For high mileage practical options, many end up trying to decide between the Ridgeline and Tacoma.
Both the Honda Ridgeline and Toyota Tacoma are good options for those looking for reliable pickup trucks. The Toyota Tacoma is more well-known and considered one of the most reliable off-road vehicles, but the Honda Ridgeline isn't far off.
The Honda Ridgeline has a 3.5L 24V SOHC i-VTEC V6 with 280 horsepower with 262 lb-fit torque. The Toyota has a 3.5L Atkinson-Cycle V6-inc engine but loses 278 horsepower with 265 lb-ft torque. However, the Tacoma has a higher towing capacity of 6,800 lbs compared to the Honda's 5,000 lbs.
In terms of steering, the 2022 model of the Honda Ridgeline opts for an AWD, while the Tacoma comes with an RWD with an optional AWD. Ridgeline has a nine-speed automatic transmission compared to the Tacoma's six-speed automatic transmission.
Overall, the Tacoma is more powerful but the Ridgeline has better handling capability.
You might prefer the Honda Ridgeline because of its exclusive features such as offering extra storage with a hidden storage compartment under the rear seat with an additional cargo volume.
However, the Tacoma wins on ruggedness and off-road capability.
How Many Miles Can a Honda Ridgeline Last?
The Honda Ridgeline is a trailblazer in the pickup truck category, as it can last for more than 200,000 miles when maintained properly.
Changing the oil on time and servicing it regularly will increase the lifespan of your Ridgeline.
So, even though the Honda Ridgeline lacks power in terms of towing and load carrying, it makes up for it with its longevity, ease of maintenance, and handling.
Are Honda Ridgelines Known for Having Transmission Problems?
After the Honda Ridgeline began production and distribution in 2006, many consumers faced problems with the transmission. The transmission would malfunction and wouldn't shift into fourth gear, or it would start vibrating excessively.
Drivers also faced delays and hard shifts between speeds of 40 and 50 mph. While a software update would usually fix the issue, not all buyers were that lucky.