How Much Does A 1-Ton Pickup Truck Weigh? More Than A Ton?
This post may contain affiliate links. As an Amazon affiliate, I earn from qualifying purchases.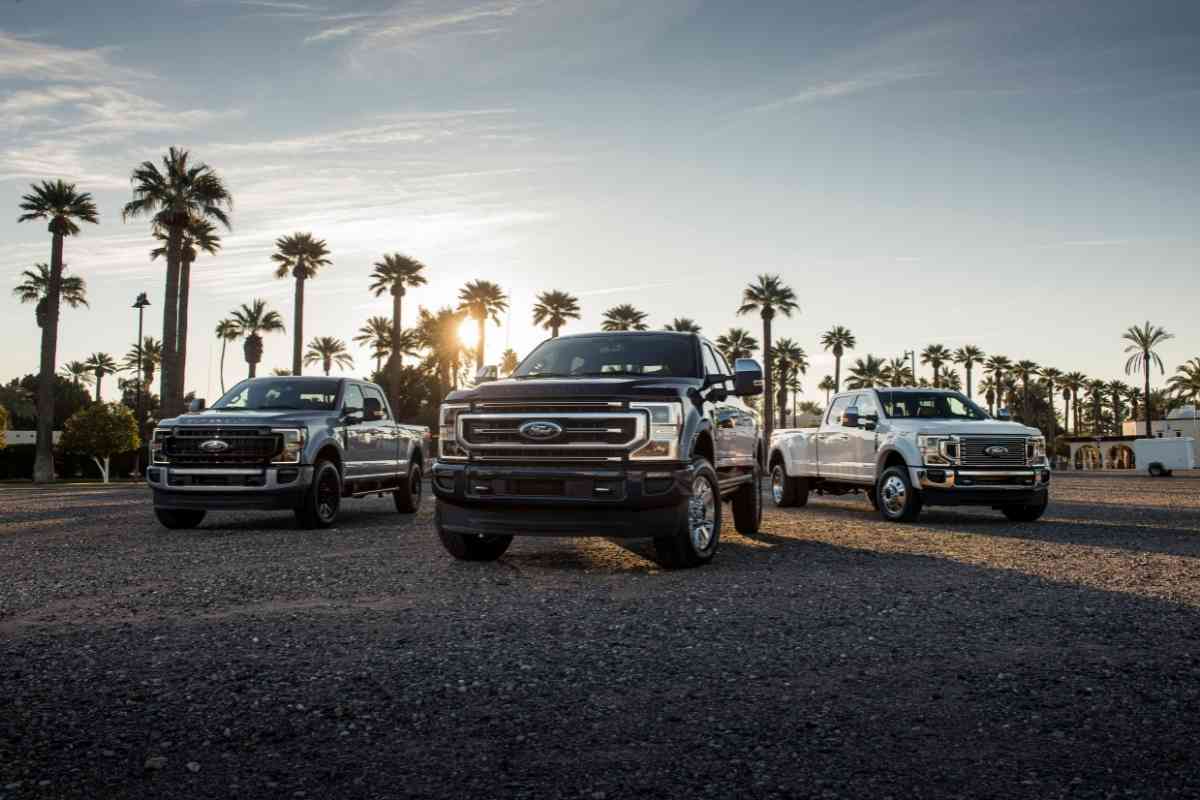 If you are looking to purchase a one-ton truck for your small business or farm, vehicle weight may be a concern of yours. So how much does a 1-ton pickup truck weigh?
Vehicle weight matters for many reasons but if you are a farmer or you operate a small business where you may need to drive your truck in places without conventional roads and bridges, it could potentially become a safety issue. Smaller bridges over creeks throughout farmland or to potential job sites could have a much smaller weight capacity than what is typically found on roads and highways.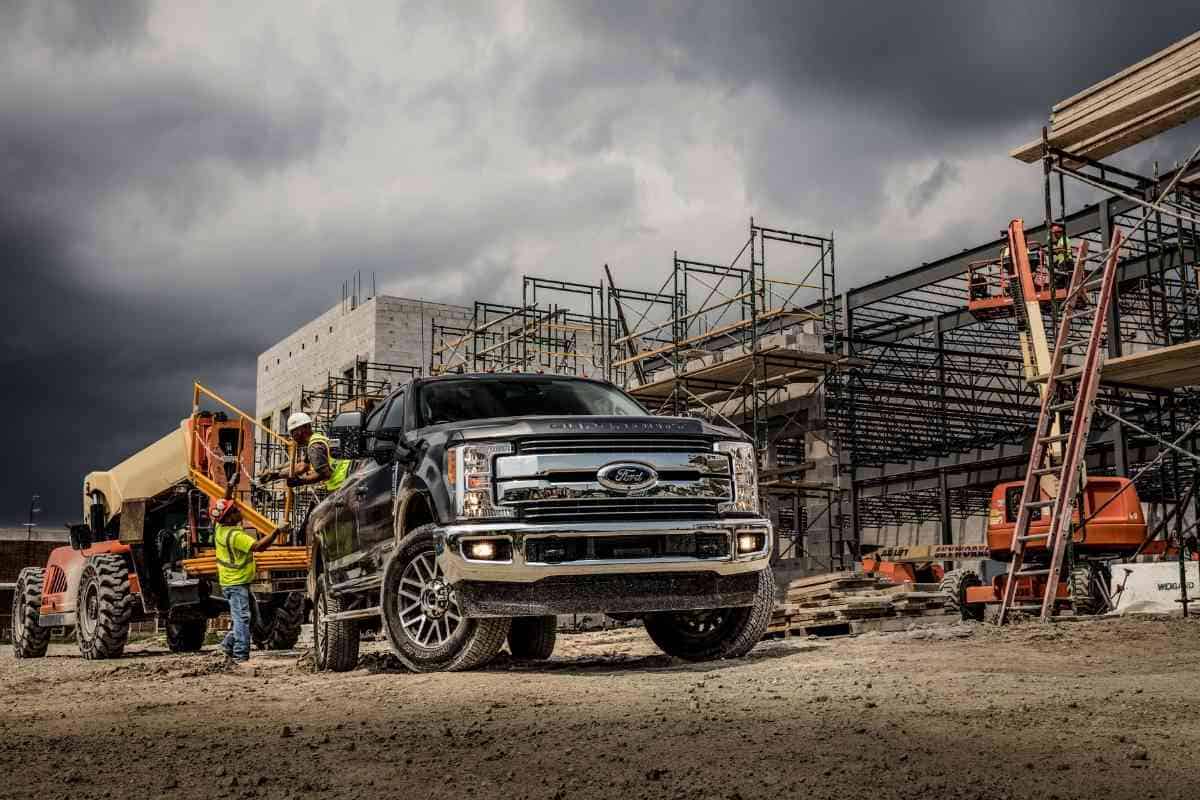 Table of Contents
Do 1-ton pickup trucks really weigh one ton?
The curb weight of a one-ton pickup can typically be anywhere from 6,000 to 7,000 pounds, depending on the brand and model, however, the gross weight of a one-ton pickup truck can weigh somewhere between 10,000 and 14,000 pounds, depending on the brand and model.
So, what exactly is the difference between curb weight and gross weight and how can there be such a difference between the two when looking at vehicle specifications for particular brands and models? Also, which brand and models are the heaviest one-ton trucks, and which have the highest payload and towing capacity?
Let us take a closer look at the difference between curb weight and gross weight for a one-ton truck as well as break down the specifications for some of the most commonly should one-ton trucks in the United States. We can look at overall vehicle weight, maximum payload capacity, towing capacity, fuel economy, and a number of other features.
Why do people purchase one-ton trucks?
There are many people who decide to purchase a one-ton truck versus a half-ton or three-quarter-ton truck. The main reason is payload and towing capacity.
A half-ton truck may not have the maximum payload and towing capacity for a small business owner or farmer to haul all their equipment and supplies. A one-ton truck has enough power to carry and tow the heaviest loads.
What is curb weight?
Some vehicle owners may confuse curb weight with the gross vehicle weight rating (GVWR) of a pickup truck when they are in the market to make a purchase. This is normal. If you are looking for just the basic weight of the vehicle before any cargo, passengers, or trailers are added to the overall weight of the vehicle, then you will want to look at curb weight.
Curb weight is the overall weight of the pickup truck when it comes directly from the factory with no after-stock equipment or accessories. This weight does include the weight of a full tank of gas, however, it does not include the potential weight of the pickup truck once passengers and cargo are added.
Why is curb weight important?
Curb weight is important to understand and consider by both truck manufacturers and consumers. Curb weight is important from a manufacturer's perspective because when engineers can work to lower the curb weight as much as possible while still maintaining the durability and structural integrity, it can help to improve overall fuel economy while maintaining longevity.
This is where the exploration and use of new materials takes an important role in the development and design of vehicles.
For the consumer, curb weight and how it affects fuel economy is important to consider because fuel prices are at an all-time high and they continue to increase. With the uncertainty of how fuel prices are going to shape out for the next 10-years, if you purchase a one-truck, as a consumer, you may want to purchase a vehicle that can provide the best fuel economy.
What is GVWR?
GVWR is an acronym for Gross Vehicle Weight Rating. The GVWR is different than curb weight but it includes the curb weight. The GVWR is the amount of weight that a truck weighs in total including the curb weight and any potential passengers, loads, trailers, campers, snowplows, special after-market accessories, etc.
Why is it important to understand a vehicles's GVWR?
It is important to understand a vehicle's GVWR for many reasons. First off, ultimately, it is about safety. Knowing a truck's GVWR will help you determine what kind of trailer you can safely tow without issue. If you take a truck's curb weight and add a trailer's weight with its capacity weight, you can determine if the trailer you own is the right size for the vehicle you are looking to purchase or vice versa.
Also, when it comes to roads and bridges with weight restrictions, knowing your vehicle's GVWR will allow you to determine if it is safe for you to travel on particular roads and bridges with your truck if you have a trailer or if you have a large load in the bed of the truck.
Most popular one-ton trucks for sale in the US
The most popular one-ton trucks for sale in the United States include the Ram 3500, Ford F-350 Super Duty, Chevrolet Silverado 3500 HD, and the GMC Sierra 3500 HD. Any of these one-ton truck options would make a good investment, however, how do you know which one is best for your needs?
To determine which one-ton truck is best suited for your intended uses, you may need to look at things like GVWR, maximum payload, towing capacity, and the size of the truck bed. Let us quickly break down those statistics for you for the top-selling one-truck trucks in the United States.
Ram 3500
Ram trucks are known for their incredible power and towing capacities. Ram is a well-respected brand with some reports of having more maintenance issues than other truck brands, however, the Ram 3500 is still a great one-truck option. The Ram 3500 comes with a maximum towing capacity of 14,790 pounds which is great for large trailers, campers, and boats.
GVWR: 10,700
Payload capacity: 4,640
Towing capacity:14,790 pounds
Bed size: 66.4 inches wide
Ford F-350 Super Duty
The Ford F-Series pickup truck remains the top-selling pickup truck brand in the United States year after year, selling more trucks than other brands. The Ford-350 Super Duty comes with the option of a gasoline or turbodiesel V8 engine as well as having dual rear wheels.
GVWR: 10,700 pounds
Payload capacity: 4,160 pounds
Towing capacity: 13,100 pounds
Bed size: 66.9 inches wide
Chevrolet Silverado 3500 HD
The Chevrolet Silverado 3500 HD is a popular truck option for owners who are looking to have a flatbed or utility trailer installed as well as for people who are looking for a good vehicle as a snow plow. The incredibly strong frame and durable axles make the Chevrolet Silverado a great workhorse option for small business owners and farmers.
GVWR: 10,750 pounds
Payload capacity:4,481 pounds
Towing capacity: 14,500 pounds
Bed size: 98.27 x 71.4 inches
GMC Sierra 3500 HD
The GMC Sierra 3500 HD diesel has the highest towing capacity of all the most popular one-ton trucks listed. With a towing capacity of 21,500, the GMC Sierra 3500 HD is ideal for large horse trailers, farm equipment, and other heavy-duty trailers.
The GMC Sierra 3500 HD has many of the same features as the Chevrolet Silverado 3500 HD, however, it has a more refined look with more luxurious features and interior design.
GVWR:11,500 pounds
Payload capacity: 4,481 pounds
Towing capacity: 21,500 pounds
Bed size: 98.27 x 71.4 inches