Is Mazda Better Than Toyota? (Answered!)
This post may contain affiliate links. As an Amazon affiliate, I earn from qualifying purchases.
When people are deciding what car they are going to buy, they first have to decide which manufacturer they are going to purchase the car from. Two popular car manufacturers are Mazda and Toyota. But which one is better than the other: Toyota or Mazda?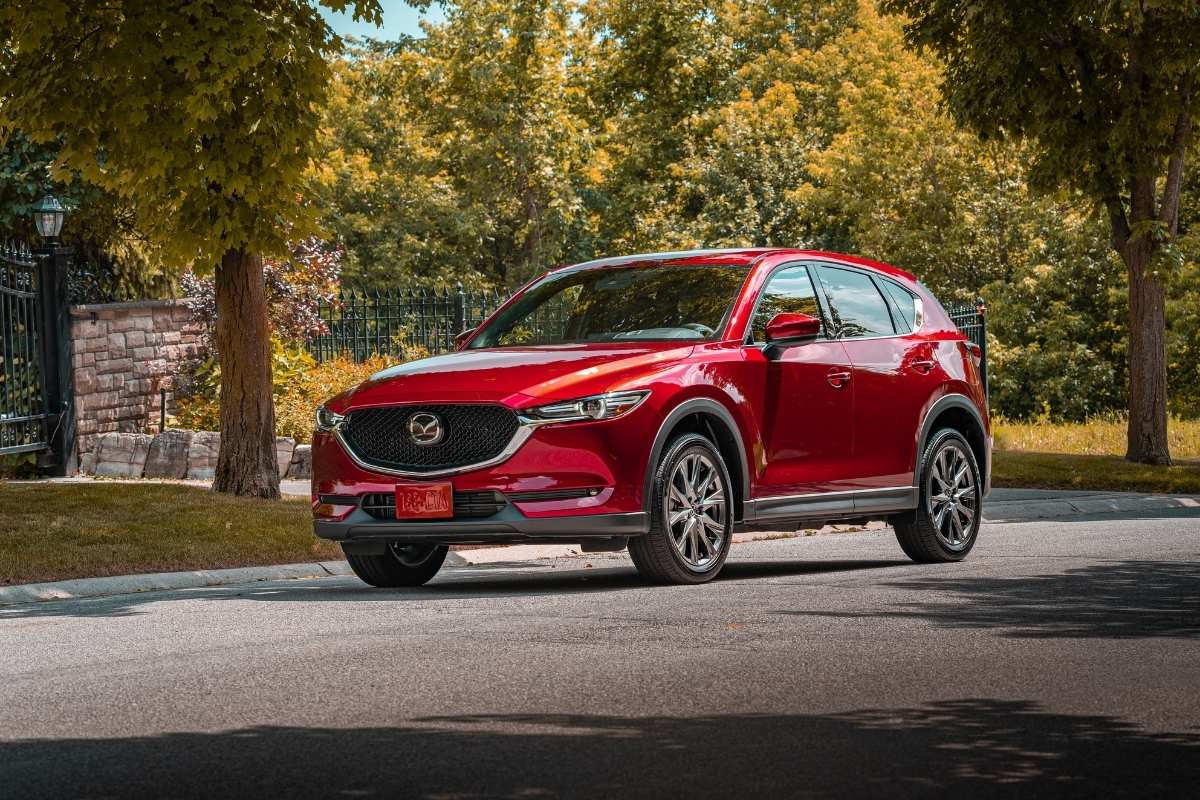 Table of Contents
Mazda is currently better and more popular than the well-known car manufacturer Toyota. Recent Mazda vehicles have impressed critics and owners with their reliability and popularity ratings. Toyota is known for making reliable vehicles, but Mazda has improved over time.
In this article, we will discuss the various ways in which Mazda out ranks Toyota. Factors of consideration include reliability scores and safety ratings for both companies. Keep reading to find out how Toyota and Mazda match up!
Reliability Ratings for Toyota and Mazda
Toyota and Mazda as brands received the same reliability rating from Repair Pal: 4 out of 5 stars. Out of all vehicle manufacturers, Repair Pal names Mazda the fifth most reliable brand and Toyota the seventh. Even though both manufacturers received the same overall rating, the ranking system takes the cost to fix repairs as well as the frequency at which they occur into account. Although they are only three spots apart, those three spots matter when it comes to reliability.
Therefore, when it comes to reliability, Mazda is better than Toyota. However, Toyota vehicles are still very reliable. Check out the following table to see how some of Toyota and Mazda's most popular compare. J.D. Power Reliability Ratings are out of 100 (Best: 91-100, Great: 81-90, Average: 70-80, Fair: 0-69).
Safety Ratings for Toyota and Mazda Vehicles
High safety ratings are extremely important to those purchasing a new car. If a vehicle is deemed unsafe, then it should be avoided. Safe vehicles are designed to better protect your passengers in the event of a crash.
Toyota vehicles receive overall safety ratings of 3 to 5 stars from the National Traffic Highway Safety Administration. Meanwhile, Mazda vehicles tend to receive overall NHTSA safety ratings of 3 to 4 stars.
However, over the years the safety scores of Mazda vehicles have increased. They haven't had a car receive a perfect 5-star rating yet, but it is expected that they soon will. Although Toyota is known for making safe, reliable cars, their safety scores have become stagnant recently. Because Mazda shows the desire and potential for safety improvements, they outrank Toyota in this category.
Is Mazda Better than Toyota?
Overall, Mazda is better than Toyota. However, Toyota is still a fan-favorite known for reliability. While Mazda vehicles have developed a better reputation in recent years, older Mazda vehicles have received low scores and have broken down after 200,000 miles of use. Meanwhile, Toyota vehicles have lasted past the 200,000-mile mark. Regardless of what experts such as Consumer Reports say, most people believe that Toyota is still better than Mazda.
In 2020, Mazda vehicles impressed consumers and car experts with the quality and safety of their newly released vehicles. This was one of the main reasons that Consumer Reports used to defend its decision to rank Mazda the most reliable car manufacturer in America. However, Toyota vehicles have consistently scored highly when it comes to safety and reliability.
Mazda vehicles currently have an overall reliability rating of 83 from Consumer Reports. Meanwhile, Toyota vehicles have an overall reliability rating of 74. While a 74 isn't a bad reliability score, it still places Toyota below Mazda.
Mazda vehicles tend to be sportier and slightly more powerful than Toyota vehicles, but the company has a reputation for using cheap parts and cutting corners. Since Mazda cut ties with Ford, their reputation has improved as has the quality of their vehicles. Unfortunately, their previous reputation is still apparent in Mazda vehicles produced before 2020.
Another factor to consider when ranking the two vehicle manufacturers is affordability. Mazda vehicles are typically more expensive than Toyota vehicles because most Mazda vehicles are made in Japan; meanwhile, Toyota vehicles are manufactured in America. If you prefer to support American jobs, then Toyota is a much more appealing choice.
Not only are Toyota vehicles cheaper to buy, but they're cheaper to repair. Additionally, Toyota vehicles don't need repairs as often as Mazda vehicles do. This fact may partially result from the cheap parts previously used in Mazda vehicles. Because the parts aren't American made, they have to order them from overseas, adding to the repair cost. While newer Mazdas use higher quality parts, they still require replacement parts delivered from Japan.
However, repair shops typically do have the necessary parts to repair a Toyota vehicle. Because Toyota has always designed its vehicles with quality in mind, parts tend to be cheaper and available immediately.
Mazda overall is currently better than Toyota, but that doesn't mean that Toyota is a bad car brand. Toyota is still known for making quality, reliable cars that receive high overall safety ratings. One reason why Mazda is currently better than Toyota is that Mazda has room to improve, and they have focused on making those improvements to all of their vehicles.
Toyota has had a reputation for making some of the most reliable cars for years, so they don't have as much room to improve as Mazda does. For this reason, they haven't been focusing on changing things that already work and have worked for years. In other words, Toyota no longer focuses on improving their vehicles.
If you are considering purchasing a new or used vehicle, definitely consider both Mazda and Toyota vehicles as they both are reliable, safe car manufacturing companies. If you want to purchase a used vehicle, purchase a Toyota over a Mazda. While Mazda has a promising future, it has had a troubled past. Older Toyota vehicles are guaranteed to be reliable and safe.