Jeep Wrangler Painting: A Cost Breakdown
Auto body damage may arise from a wide range of issues, including weather, fender benders, and negligence. If your Jeep Wrangler sustains auto body damage, it may need a new paint job after repairs. But exactly how much does it cost to paint your Jeep?
The cost of painting a Jeep Wrangler mostly depends on whether you take the DIY route or opt for a professional paint job. DIY painting will cost you about $150 to $200, while a professional paint job will cost you approximately $1,000 or more.
Painting your car helps restore it to pristine condition, boosting the Jeep's resale value. It also prevents rusting and corrosion while simplifying maintenance. When scheduling a paint job for your Jeep Wrangler, consider choosing a customized color that matches your unique personality.
How Much Does it Cost to Paint a Jeep Wrangler?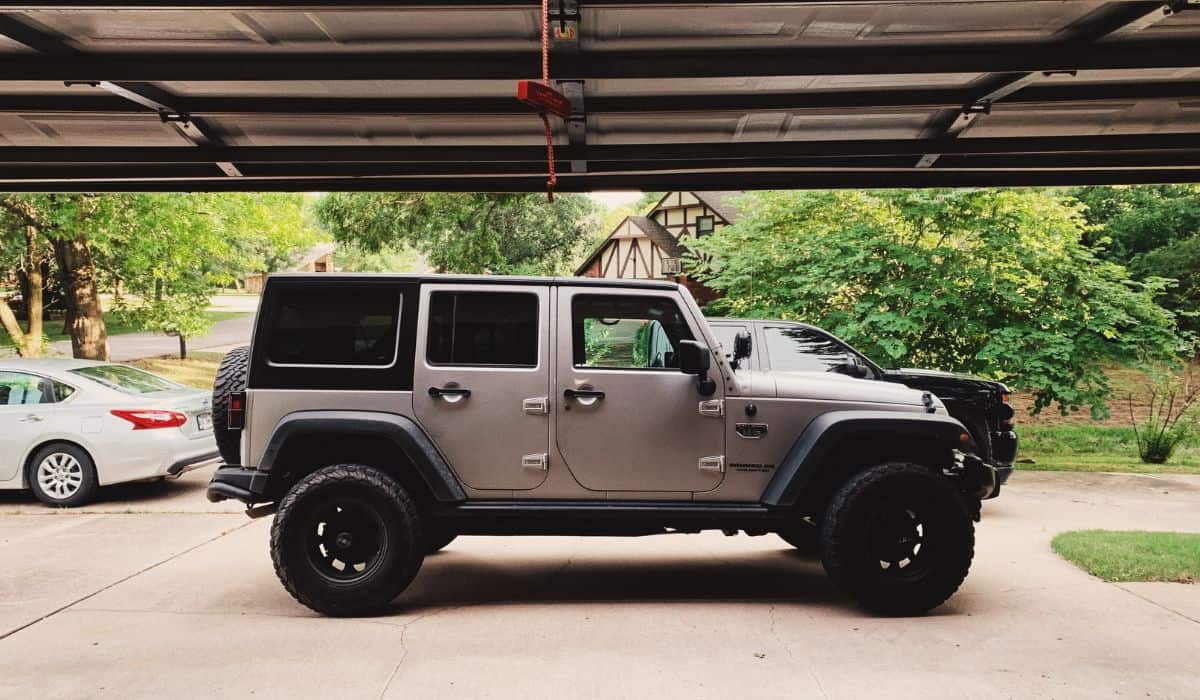 The Jeep Wrangler is among the most popular 4×4 vehicles in the United States, famed for its ability to tackle off-road terrains. But, unfortunately, driving off-road may damage the car's body or paint.
Painting a Jeep Wrangler involves covering approximately 100 square feet of the car's surface. It costs roughly $150 to $200 for a DIY paint job or more than $3,000 at a high-end body shop.
What Does a Decent Paint Job Cost?
There is a plethora of options for painting a Jeep Wrangler. The cost of painting your Jeep primarily depends on the paint you choose and the type of paint job.
DIY Painting
Painting a Jeep Wrangler alone can cost you as little as $100 to $150. However, using high-quality paint may bring this cost up to $1,000 or more.
Some budget-friendly DIY car paint options, like the Acrylic Urethane paint kit (on Amazon), can give you long-lasting coverage.
Other than paint, you'll also need to buy some supplies to complete the project. Supplies include filler materials, sanding equipment, and finishing products.
Hiring the Pros
Hiring a professional to paint your Jeep Wrangler will cost significantly more than doing it yourself. Although it's costlier, a professional paint job will save you time and ensure excellent results. A professional paint job for your Jeep Wrangler may cost about $1,000.
The cost of hiring a professional for the job varies widely based on the auto body shop's location. While painters in the Midwest charge about $50 to $60 per hour, companies from the east coast have average hourly rates of $100 to $120 per hour.
When searching for a professional to complete the job, it is best to conduct some research to determine the average service cost in your area. Then, get multiple quotations from auto body shops or companies to choose the best deal.
How Much Does Jeep Hardtop Paint Cost?
The cost of painting your Jeep's hard top will depend on the square footage. The total square footage varies depending on your Jeep's model. For example, the two-door model hard tops are significantly smaller than the four-door ones.
Measure the exact square footage of the hardtop's area to get an idea of how much paint, primer, and clear coat you'll need to buy.
Different types of paint have varying prices, and you need to have enough paint for two or three coats. This makes it essential to read the product labels before purchasing paint.
The average cost for painting a Jeep hardtop is about $1.80 when doing it yourself to approximately $20 per square foot when you hire professionals.
DIY Painting Vs. Hiring a Professional
There are various factors to consider, including safety, cost, and time when choosing between DIY and professional car paint jobs. DIY painting is considerably cheaper than professional painting services, but hiring a professional ensures quality.
Car detailing and paint restoration projects usually need highly skilled professionals. Most companies may claim to provide quality car painting, so do some research to ensure you take your Jeep to a reputable company.
If you're looking for the best auto paint job, consider taking your Jeep Wrangler to an auto body shop. Although some maintenance jobs like changing a tire and other parts of your car are easy, auto painting or paint restoration requires a significant level of skill and experience, and tools.
A minor mistake during DIY painting may lead to severe issues that cost a significant amount to correct.
What is the Price of Wrapping a Jeep?
The Jeep Wrangler is one of the most customizable vehicles in the world, so you can tailor it to match your personality. Unfortunately, your car's paint job may fade over time because of exposure to the elements.
While painting your car may help restore it to pristine condition, a vinyl wrap can do the same at a much cheaper cost. A wrap is a vinyl graphic that covers your Jeep's exterior, and you can customize vinyl wrapping with any design or color.
Vinyl wrap (on Amazon) protects your Jeep's paint and boosts its aesthetics. It also simplifies cleaning or maintenance and is completely removable.
A full Jeep Wrangler wrap ranges from $1,300 to $4,500. A complete wrap provides maximum coverage and protects your new paint job from scratches. Partial wraps cover only some parts of your Jeep, like the roof or hood, and cost about $500.
Cost Factors
Factors that affect the cost of wrapping a Jeep include:
Model and size of your jeep wrangler
Type of wrap
The design of the vinyl wrap
Additional services
Local area
Types of Jeep Wrangler Wraps
There are various types of wraps (on Amazon) for Jeep Wranglers. Knowing the differences can help you choose the best for you. The standard wrap types include the following:
Carbon fiber wrap
Metallic wrap
Vinyl wrap
Gloss wrap
Matte wrap
3M wrap
Professional vs. DIY Wrapping
Wrapping a car is an intricate process that involves a wide range of steps. First, you must plan, design, and prep before installing the wrap.
Professional Wrapping
Professional vinyl wrapping offers various design options and wraps materials to choose from. An experienced professional wrapping team can guide you through the process and find the best material for your car's design and curvature.
Letting the professionals handle the job has various advantages because the pros have hundreds of hours of practical experience wrapping cars. They know exactly how to stretch the materials after heating and are experienced in working with body curves and creases.
One of the most significant advantages of professional wrapping is that a professional installer will give you a warranty with every installation.
Professional wrapping is also very fast and easy. You need to consult a car wrap installer, choose a wrap design, and let the experts handle the task.
DIY Wrapping
Since labor is the most expensive part of the vehicle wrap process, DIY wrap installation will help you save money. In addition, it lets you set your project schedule and look for inexpensive wrap materials from online stores.
You'll need the right tools if you choose to install wrapping yourself. These include:
Cleaning materials such as isopropyl alcohol, lint-free cloth, and wax remover
Vinyl wrap film
Felt-edge squeegee
Heat gun
Lint-free wrap gloves
Tape measure
Cutting tape
Stainless steel blades
Spray bottle
Microfiber towels
You'll also need help from a friend since this is a two-person job.
Ensure to factor in these costs when deciding whether to do the wrapping yourself or hire a professional.
Steps for DIY Wrap Installation
If you should decide to take on DIY wrap installation, follow the steps below for the best results:
First, ensure you are working in a clean and dust-free environment.
Next, clean the car's exterior to eliminate dirt, dust, or contaminants like wax remover.
Gather the wrapping materials.
Heat the wrap to the recommended temperature.
Lay your wrap smoothly.
Finalize the wrap by removing all bubbles.
Potential Issues
Some issues that may arise during DIY wrapping include:
Air bubbles formation
Scratching your paint job
Heat damage to the paint
Miscalculation of material needed
Blips and wrinkles
Also, take care to prevent damaging the wrap material during the installation process.
How Long Should a New Paint Job Last?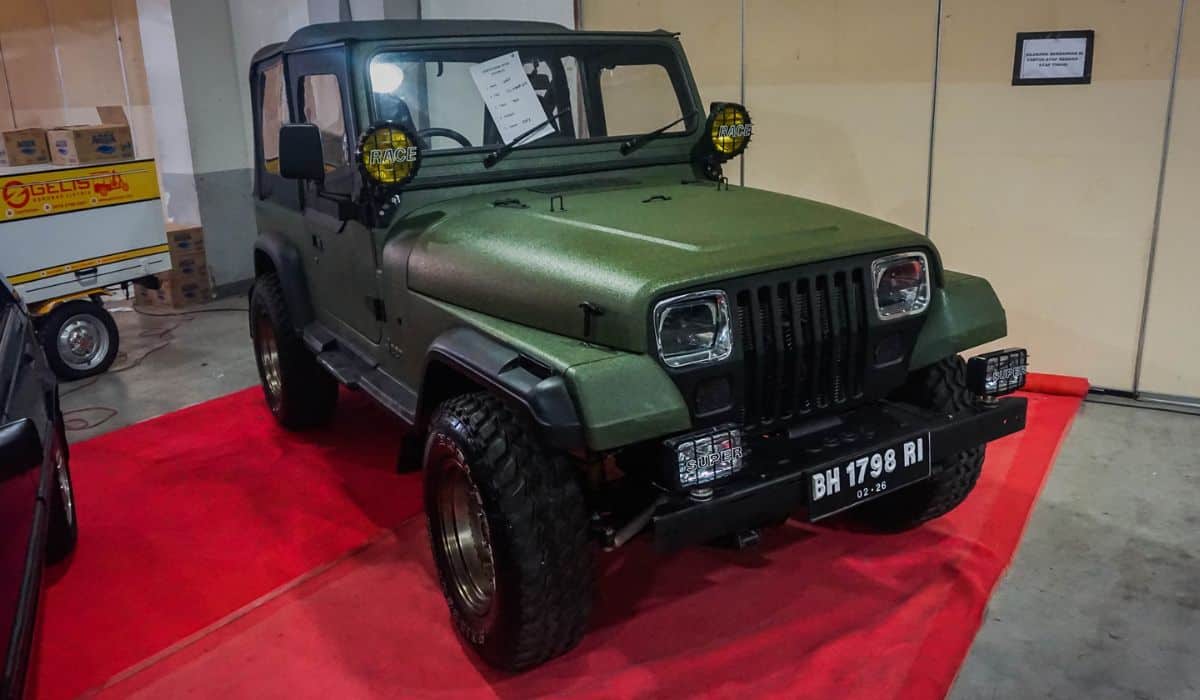 Car paint has two primary purposes, making your car look aesthetic and protecting its body from oxidation and rust. Most paint jobs last for about 10 to 15 years if well maintained. But long-term exposure to harsh sunlight and acidic materials may make the painting age faster.
The type of paint also contributes to how long a new paint job will last. Most auto body shops use urethane-based paint for maximum durability. Paint made from Urethane can reflect harmful UV rays, ensuring a lifespan of approximately 15 years.
Acrylic lacquer or acrylic enamel paint has bright colors and gloss but begins to fade or crack after about five to 10 years of exposure to sunlight. Since it features low toxicity, this type of paint is primarily used by show car owners and hobbyists who prefer DIY painting their vehicles.