4 Mazda CX-7 Years You Should Avoid!
The CX-7 is considered to be a solid SUV from Mazda, but you want to avoid specific years when this vehicle had lackluster performance and reliability.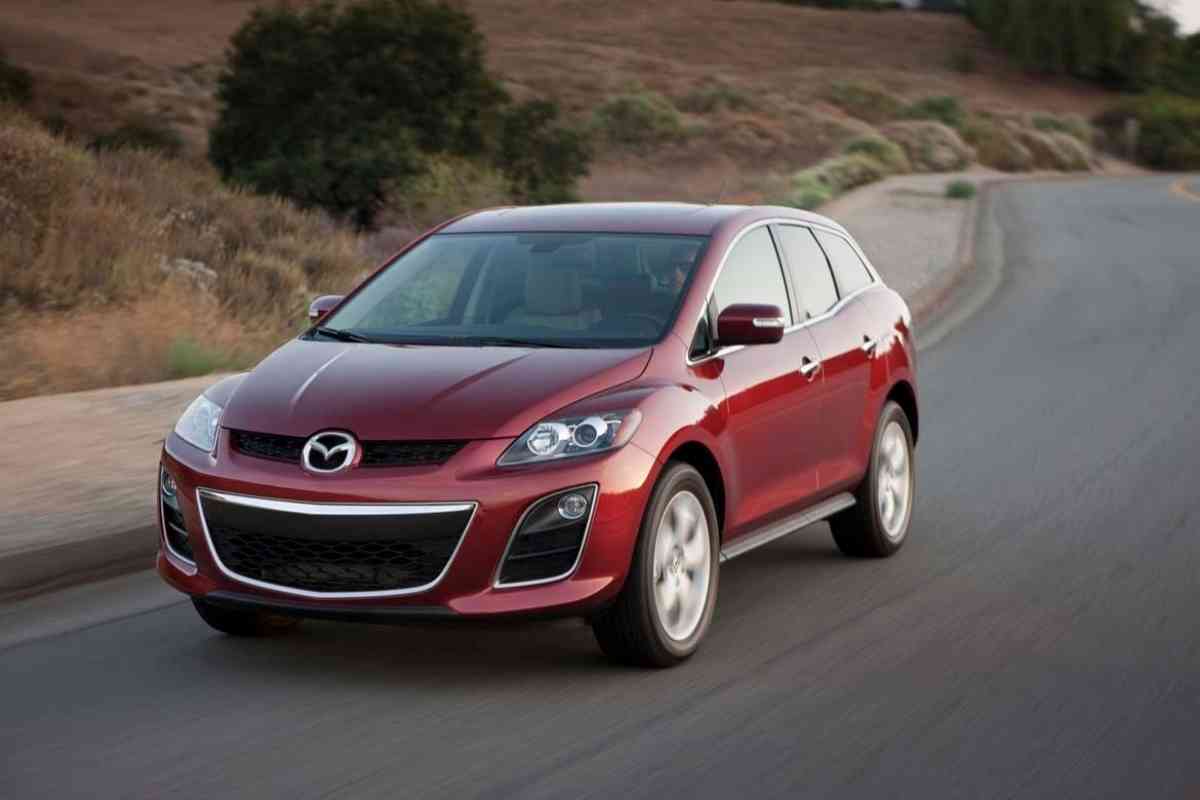 Table of Contents
What are the Mazda CX-7 worst years?
The Mazda CX-7 years your should avoid are:
After extensively researching Mazda automotive and maintenance forums, I have gathered enough information to determine which CX-7 years you should avoid.
My research has indicated that you should thoroughly inspect any used vehicle that you are considering, as there could be any number of underlying issues – regardless of what driver reports claim.
The Mazda CX-7 Years You Should Avoid
Mazda has built a reputation within the auto industry as a dependable and trustworthy manufacturer that builds quality cars. The CX-7 is a mid-size crossover SUV that was released in 2006 and it has decent overall ratings from car critics and drivers.
With that said, despite the CX-7's reviews, this vehicle's reliability and performance have not always been consistent.
Certain model years are considerably worse than others and smart shoppers should avoid buying them at all costs. That is why I recommend that you stay clear of Mazda CX-7s from the following years.
2007 Mazda CX-7
2007 was a problematic year for Mazda, as they experienced issues with a number of their vehicles – including the CX-7.
Despite the early success of the SUV when it launched in 2006, the 2007 model did not perform nearly as well, and many drivers experienced various issues with their vehicles.
To start, the Mazda CX-7 is known for developing acceleration issues. This has to do with the turbocharger failing, which has been a consistent problem with the 2007 model.
Drivers reported that their vehicles would fail to accelerate properly – resulting in very poor driving performance.
Compressor failures were also common problems with the 2007 CX-7. Although this is a repair that drivers may encounter eventually, this became apparent with the 2007 CX-7 after just 60,000 to 70,000 miles.
Another common issue with the 2007 Mazda CX-7 is that the timing chain would stretch early and get worn out. This would happen prematurely, and if it goes unnoticed, it can cause potentially irreversible damage to the engine if the valves are bent.
2008 Mazda CX-7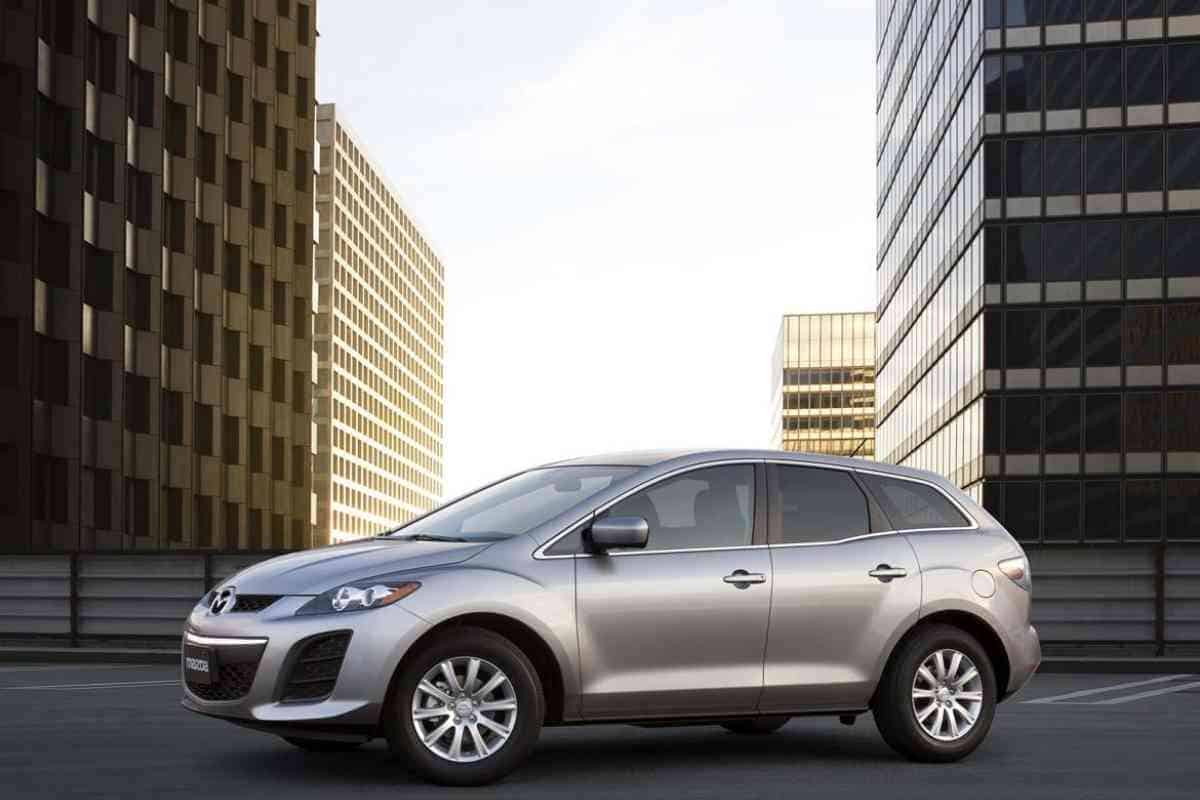 Much like the 2007 model, the 2008 Mazda CX-7 was known for having turbocharger failures. Once this happens, the acceleration of the vehicle diminishes considerably and it lacks sufficient power.
Although replacing the turbocharger will fix this, many drivers were disappointed that this kind of unnecessary maintenance would develop at all.
Although complete engine failures were uncommon, they were not unheard of. Drivers reported that their check engine light turned on, which prompted them to get it checked out.
This usually happens just after the 100,000-mile mark and, in some cases, it resulted in engine failure.
Another engine problem that 2008 Mazda CX-7 owners experienced was that their engine would simply shut itself down completely while the vehicle was in motion. While an engine shutting off while a vehicle is parked may not seem too problematic, it can be very hazardous while you are driving.
2010 Mazda CX-7
Despite this being an ongoing issue with the CX-7, Mazda failed to fully resolve the SUV's turbocharger problems. With that said, the 2010 Mazda CX-7 did not experience nearly as many turbocharger failures as the previous models.
Instead, what was most common with this vehicle is that the turbocharger would deliver consistent power during acceleration.
This was most noticeable when drivers would accelerate at low revs. However, the turbocharger kicked in fine once you accelerated to mid-range speeds. This is a major design flaw that should have been fixed and most drivers were inclined to install a new turbocharger.
With that said, the biggest issue with the 2010 Mazda CX-7 was with the vehicle's electronic control module (ECM). I uncovered that there were a number of reports from drivers claiming that their vehicle would begin to increase acceleration on its own while they were driving.
This is a major red flag as far as safety and reliability, as drivers were prompted to use their brakes unnecessarily just to prevent the car from accelerating by itself.
A failed ECM is a huge problem that could have easily initiated a recall, but this did not appear to be a very frequent issue with the Mazda CX-7.
All in all, ECM issues were most prevalent with the earliest 2010 Mazda CX-7 models. Regardless, I would approach buying a 2010 CX-7 with extreme caution, as this is not a defect that you want to experience while you are driving.
2011 Mazda CX-7
Unfortunately, turbocharger issues are a common theme with the Mazda CX-7, as they have plagued virtually every model from 2007 through 2011. The most common complaint made about the 2011 CX-7 model was that the turbocharger would completely fail.
Most drivers would notice that their vehicle would start to accelerate inconsistently and eventually the turbocharger would simply die on them. Once this happens, there is no way to repair the turbocharger, and drivers are forced to buy a replacement.
Transmission problems were also apparent with the 2011 Mazda CX-7. Drivers reported that the transmission would start to jump and change gears unsmoothly – with odd noises such as engine whistling also being common.
With that said, serious transmission issues would result in a burning smell coming from the vehicle. Transmission-related repairs became so common with the 2011 CX-7 that Mazda advised all car owners to go for inspections regularly, which is not a good sign of reliability.
Failed A/C compressors were consistent with the 2011 model. So much so, that Mazda actually had to extend the warranty of the vehicle because so many drivers reported this issue.
This defect can be identified by the A/C system working poorly or blowing hot air instead of cold. Although Mazda did attempt to amend this by extending its warranty, I would argue that it should never have developed in the first place.
To top it off, the 2011 CX-7 also had some problems with its brakes and CV joints. With the 2011 model being so problematic, I am surprised that there weren't mass recalls initiated, as there are a mountain of underlying issues with this vehicle. On that note, if there is one Mazda CX-7 that you should avoid, it's the 2011 model.
Mazda CX-7 Common Problems
Mazda seems to have turned things around with its later CX-7 models after 2011. However, there are a lot of major issues with the first generation of this mid-sized SUV – many of which are very discouraging for buying it used.
There are certain common problems that the CX-7 was known for. The biggest of which is definitely the notorious turbocharger issues that were consistent with virtually every CX-7 model from 2007 to 2011.
I am shocked that Mazda failed to resolve this problem after the first or second year that it became apparent – especially when you consider how many drivers reported it. Acceleration issues due to the turbocharger's eventual failure was a notorious defect with the CX-7. With that said, these are the most common problems with the Mazda CX-7:
Turbocharger failure
A/C compressor failure
Engine noise
CV joint problems
Faulty ECM
Unexpected Engine shut-offs
The CX-7 had a rough start in the auto market with only a handful of model years scoring decent reliability ratings. Mechanical and performance issues were quite common with various CX-7 models and I would recommend inspecting them thoroughly or avoiding them altogether, as you could easily get stuck with a hefty repair bill.
The Best Mazda CX-7 Years
Although the Mazda CX-7 was discontinued due to the CX-5 having better performance and reviews, that does not imply that this SUV is not worth buying.
I've found that aside from the years that I covered, the CX-7 has had a very solid performance and reliability, which is why I recommend buying a vehicle from one of the following years.
If you have to choose a Mazda CX-7, prioritize the 2009 and 2012 models over this vehicle's lackluster years. With that said, whenever you shop for a used car, make sure to inspect it thoroughly, regardless of what driver reports claim.
Key Takeaways
The Mazda CX-7 years you should avoid are the 2007, 2008, 2010, and 2011 models.
Common problems that the Mazda CX-7 is known for are turbocharger failures, A/C compressor failures, engine noise, CV joint problems, faulty ECM (electronic control module), and unexpected engine shutoffs.
The best Mazda CX-7 years are 2009 and 2012.