The 3 Mazda CX-3 Years You Should Avoid (Reliability Issues Exposed!)
The CX-3 is a great subcompact SUV from Mazda, but you should be aware of this vehicle's worst years when car shopping so you know which models to avoid.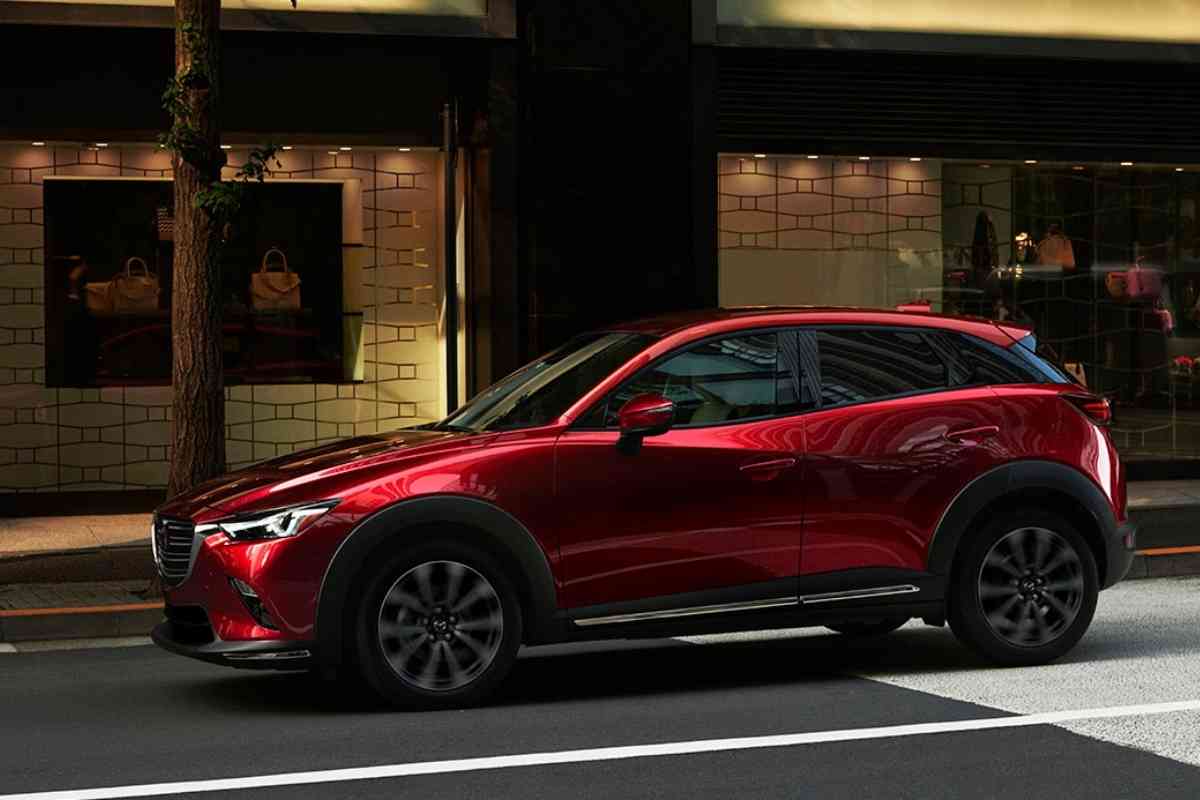 Table of Contents
What are the worst years for the Mazda CX-3?
The 3 Mazda CX-3 years you should avoid are:
After extensively researching Mazda automotive and maintenance forums, I have gathered enough information to determine which model years of the CX-3 you should avoid.
My research has indicated that you should thoroughly inspect and test-drive any used vehicle you are considering buying, as there could be any number of underlying issues with the car that need to be evaluated.
The 3 Mazda CX-3 Years You Should Avoid
The CX-3 was first introduced to the auto market in 2016 and it is one of Mazda's newest models. This subcompact crossover SUV has been well-received by car critics and drivers, which is why it has an overall solid rating for reliability and performance.
With that said, the Mazda CX-3's reputation is not spotless by any means. Despite this car's solid reviews, there have been a number of common issues that have surfaced with the CX-3.
In general, I've found that vehicles can often perform unpredictably during the first years they are on the market.
Unfortunately, this has been the case with the Mazda CX-3, as there have been numerous reports from drivers experiencing issues with this crossover SUV. That is why I recommend that you avoid buying a Mazda CX-3 from the following model years.
2016 Mazda CX-3
The 2016 CX-3 model is one of the key years that you should avoid, as it was known for having a series of performance issues. This was a big year for Mazda given that the CX-3 was just formally introduced to the market and there was a lot of demand for it.
With that said, it is also the year that the CX-3 had the most reported problems of any other model year.
I uncovered that the 2016 Mazda CX-3 had several reports of engine trouble. Drivers often complained that their cars would fail to start and that the engine would shut itself off at random.
This is a major red flag for reliability as it is not only an inconvenience but also increases safety risks on the road. A lot of drivers ran into this problem when they first tried to start their car after the engine had been turned off.
However, there were also a number of reports of drivers claiming that the engine shut itself off while they were driving.
Drivers who bought the 2016 Mazda CX-3 also had trouble with their air conditioners.
Refrigerant leaks were a common trend with this model year and the issue seems to predominantly develop between 20,000 and 50,000 miles. The faulty air conditioning system is a design flaw that Mazda luckily took responsibility for, which is why most drivers were able to get this covered through the vehicle's warranty.
Regardless, dealing with repairs and contacting Mazda about this is a hassle and can take quite a while.
In addition, this model had a number of complaints regarding the car's internal electronics malfunctioning. This combined with the 2016 CX-3's paint job and body deteriorating early should offer more than enough incentive to consider alternatives when car shopping.
2017 Mazda CX-3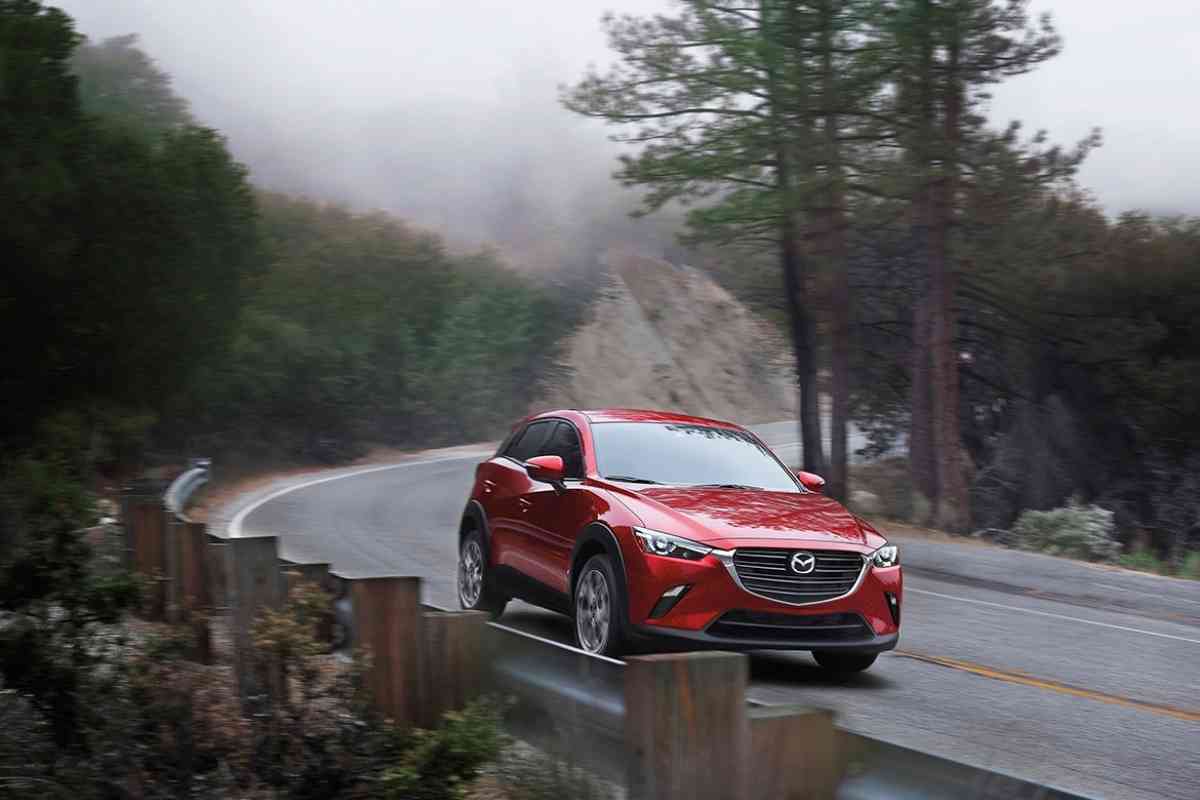 The 2017 CX-3 was certainly an improvement from the previous year, as Mazda resolved a number of the underlying issues from the 2016 model.
In general, the 2017 CX-3 had fewer complaints from car critics and drivers, but its performance and reliability are not flawless.
The most common issue that carried on from the previous year was air conditioner malfunctions. I found that the number of reports of air conditioners failing had dropped significantly but this was still one of the trends of the 2017 CX-3. Drivers would notice that their CX-3's climate control would start to work poorly and many people even had to replace the entire system.
Malfunctioning air conditioners were on Mazda's radar from the previous year, which is why most drivers should be able to get this repair covered under the vehicle's warranty.
With that said, dealing with unnecessary repairs and contacting Mazda takes up time and it can be complicated.
Although this was an infrequent complaint, some drivers did report that their 2017 CX-3 would start to develop suspension issues. This is not a common enough problem for Mazda to formally recognize it, but you should certainly inspect any 2017 CX-3 for potential suspension problems.
2018 Mazda CX-3
After 2 years of mass production, Mazda was able to identify and resolve the majority of issues that the CX-3 was known for. By 2018, the CX-3 had built a solid reputation for being a reliable subcompact crossover SUV for safety, performance, and reliability.
With that said, the 2018 Mazda CX-3 barely made it onto this list, as the majority of its issues are not problematic enough to completely avoid the vehicle at all costs.
This model year did not have any major mechanical issues such as engine or transmission failure, but there are still a number of minor kinks that Mazda needed to work out.
The common problems that drivers did experience were mainly connected to the vehicle's internal electronics. There were a few reports that came back claiming that the electronic components of the vehicle would malfunction or simply glitch out.
However, these are isolated incidents that were rarely connected, which is why Mazda did not cover these complaints under their warranty.
All in all, this is a Mazda CX-3 that may be worth considering, provided that you thoroughly test the vehicle's internal electronic components before you buy it.
Mazda CX-3 Common Problems
The Mazda CX-3 is by no means a car that you should avoid at all costs. Aside from some of the issues that the crossover SUV was known for when it was first launched, this is a reliable car overall.
During its 6 years of production, the CX-3 did develop some problems, which can vary depending on the model year that you are evaluating. Each CX-3 year had specific drawbacks – with the first 2 years being the worst for performance and reliability.
Regardless, I recommend that you inspect any Mazda CX-3 thoroughly, as you never know what kind of issues can develop in a car when you buy it used. You should thoroughly evaluate any used Mazda CX-3 for the following problems:
Failed air conditioners
Engine won't start
Faulty brake hose retaining clip
Malfunctioning electronics
If you want to mitigate the chances of your Mazda CX-3 developing any kind of issues, you should prioritize this vehicle's best model years when car shopping.
Despite the Mazda CX-3's problematic start, this is a great subcompact crossover SUV with car critics and drivers praising it for reliability.
Since its debut, the CX-3 has built a very solid reputation, which is why it is one of the most sought-after crossover SUVs on the market.
The Mazda CX-3 is a sporty, compact, and comfortable SUV that has an above-average score for reliability from various car critics and you should definitely consider it as an option when shopping for a used car.
The 2016 and 2017 CX-3 models were the most notorious for having issues, which is why I recommend that you avoid them when you weigh out your options.
The 2018 model, on the other hand, does have some minor underlying issues that make it a possible contender, but it should be thoroughly inspected beforehand.
Having said that, the latest model years of the Mazda CX-3 have been stellar – with above-average ratings from drivers with minimal complaints. To ensure that you do not run into any problems with your Mazda CX-3, I recommend buying one from one of the following years.
Although the CX-3 has had great reviews, Mazda decided to discontinue this model after 2021. If you are on the car market for a Mazda CX-3, make sure that you thoroughly inspect any vehicle that you are considering before you commit to it, regardless of what driver reports claim.
Key Takeaways
The 3 Mazda CX-3 years that you should avoid buying are the 2016, 2017, and 2018 models.
Common problems with the Mazda CX-3's worst years include failed air conditioners, engines failing to start, faulty brake hose retaining clips, and malfunctioning electronics.
The best Mazda CX-3 years that you should consider buying are the 2019, 2020, and 2021 models.