Which Subaru Forester Models Are The Most (And Least) Reliable?
This post may contain affiliate links. As an Amazon affiliate, I earn from qualifying purchases.
The Subaru Forester is a popular SUV that many adventurous drivers commend for being a solid, outdoorsy vehicle with adequate engine power, decent fuel economy, and lots of practicality. But which Forester models are the most and least reliable?
Based on industry reviews, reported problems, and consumer feedback, the most reliable Subaru Forester models are 2022, 2021, 2016, 2013, 2012, 2008, 2007, 2006, 2005, and 2000. Forester's least reliable model years, meanwhile, are 2020, 2019, 2018, 2017, 2015, 2014, 2010, and 2009.
The Subaru Forester is a one-of-a-kind SUV that combines safety, performance, dependability, and practicality to give its users superior drive quality and a comfortable ride. But not all Forester models are worth your hard-earned bucks. Let's take a closer look at the best — and worst — Forester models.
Which Forester Model Is the Most Reliable?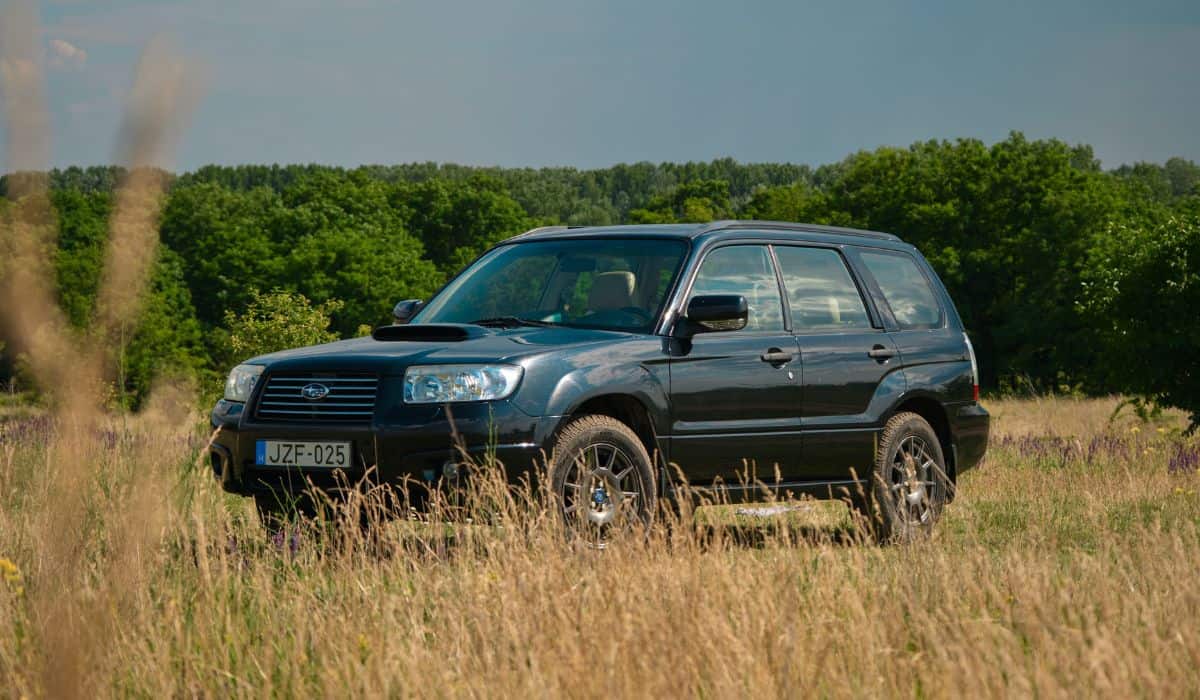 Numerous reports suggest that the 2021 and 2022 Subaru Foresters have the best overall reliability rankings. It shouldn't come as a surprise that the latest models top the list since they're the most technologically advanced and have the highest quality safety tech.
The 2021 Forester model is very comfortable and offers massive headroom and superb fuel efficiency. It also has an enormous cargo area in the hatch, the turn signals are better than those in most vehicles, and its steering radius is fantastic.
But the most significant improvement on this model is the adaptive LED headlamps that ensure visibility in unclear conditions like fog.
The 2022 model shakes things up with a refreshed boxy exterior, improved performance, and good gas mileage for a vehicle of this size. Similar to the 2021 model, the 2022 model offers lots of headroom in both the front and rear seating areas.
Which Forester Model Lasts the Longest?
The longest-lasting Forester models are those from 2000, 2005, 2006, 2007, and 2008.
In addition, data from publications like Consumer Reports indicates 96 percent of Forester models sold over the last ten years are still on the road today — a good reflection of just how reliable these cars are.
Comparison of the Most Reliable Forester Models
According to consumer ratings and reviews from reputable sources, the Forester sits among the best options in the Subaru lineup of vehicles. But you've probably got to settle on just one, so here's a comparison of the most reliable Subaru Forester models:
2008 Subaru Forester
Despite being relatively old, this is a pretty great model, with many claiming it's the best Forester ever made. Proper proof of the vehicle's reliability is that it has been around for more than a decade and is still garnering praise.
The SUV has a 2.5L engine that toils tirelessly as well as excellent fuel consumption, which many drivers will appreciate. The manufacturers were also sure to include a neat and luxurious interior that could stand the test of time.
2021 Subaru Forester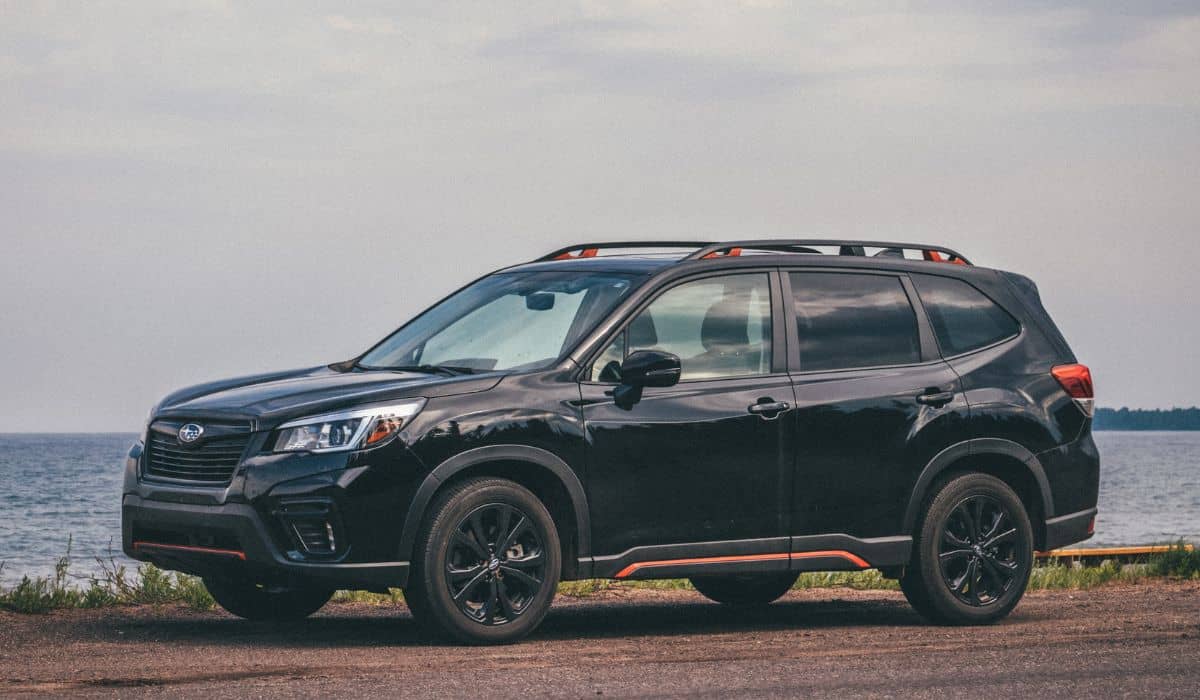 If you're looking for a variation of this popular SUV that's more up to date, nothing comes close to the 2021 Forester model. This variant is similar to the 2008 model in almost all aspects — but newer.
The vehicle has all-wheel-drive, meaning it'll function great on all terrains. The manufacturer also equipped it with comfortable seats and a wonderful infotainment system that's simple to understand and use.
Additionally, this car has superb fuel usage, topping out at 29 mpg. With this vehicle, you'll notice that you'll be making fewer trips to the gas station.
2022 Subaru Forester
Experts insist this new generation model deserves a mention among the most reliable Foresters since it offers the best mashup of values and features.
The exterior and interior upgrades on the latest model make it a force to reckon with.
A powerful 2.5L engine, plenty of standard safety equipment, excellent fuel economy, unique exterior features — such as 17-inch wheels, a rear spoiler, and interior highlights including a panoramic sunroof — as well as reclining rear seats and a power-adjustable driver's seat make it pretty difficult to overlook this vehicle.
2013 Subaru Forester
If you're on a budget but don't want to settle for an especially old model, then the 2013 Forester might be just the car for you. This vehicle's performance is truly exceptional, with the turbocharged variants offering a memorable driving experience.
Even though this model is almost a decade old, it has top-of-the-line safety features, from anti-lock brakes to front and side airbags that guarantee complete protection should you end up in a dangerous situation.
2007 Subaru Forester
While the latest Forester models are pretty reliable, we shouldn't turn a blind eye to some of the older ones. Take the 2007 model, for instance. It's the ideal option if you're on a strict budget.
This old timer has a lot of cargo space and performs well, mainly because of its 2.5L engine juicing it up. The manufacturer also didn't skimp on quality while choosing the materials for the classy interior.
2005 Subaru Forester
The 2005 Forester is a great option if you need a car for secondary use. This model was the first one to feature electronic throttle control. It has a durable build and an interior that's designed to last.
The SUV's engine performance is unmatched despite the vehicle being almost two decades old. This model also drives flawlessly, and you'll enjoy your daily rides regardless of the weather and driving conditions.
2006 Subaru Forester
This model may show signs of aging in terms of the design and mileage, but it's still one of the most reliable Foresters. It features a 2.5L engine that works well and offers a smooth driving experience. It also has standard safety features like airbags and an anti-lock braking system.
Many drivers appreciated and heaped praise on the 2006 Forester when it first came out for its premium-looking interior made possible by the massive cargo space and leather seats. Moreover, the comfortable and spacious seats make the riding experience even more worthwhile.
Which Forester Models Are the Least Reliable?
Having checked out all the reliable models above, it's only fitting that we take a deep dive into the models you should avoid at all costs.
Here are the least reliable Forester models:
2020 Subaru Forester
The biggest defect with this recent model is that the windshields are too sensitive. Cracks, scratches, and scrapes appear on the windshields for no apparent reason early on in the vehicle's lifespan. The drive on this vehicle could be more impressive too.
2019 Subaru Forester
This SUV has some major issues. To begin with, its infotainment system tends to glitch, resulting in some features like navigation not working.
The 2019 Forester's electrical system is also terrible, with most owners complaining that the battery dies too quickly and that they have to replace it very often. The lane assist and safety features are also faulty, which is a recipe for disaster.
2018 Subaru Forester
The 2018 model closed the chapter for the fourth generation Subaru Foresters before the manufacturers launched the excessively complained about 2019 model. It's a good vehicle, but it's still a bad idea to go for it.
A significant issue with this model is that the windshield can crack unexpectedly. Another problem is that the preloaded GPS needs to be updated; it doesn't show the latest maps, causing many people to get lost.
Its AC is faulty too, and the battery drains quickly, leaving quite a number of people stranded.
2017 Subaru Forester
The 2017 Forester is yet another recent model you should steer clear of. This vehicle doesn't only have engine and transmission problems. Even its AC has issues.
Owners complains that the vehicle can shake at high speeds and that the engine stalls when the car's moving fast. Its fuel consumption is off the charts, and let's not forget the air conditioner, which can stop working at times — and we all know how expensive it can be to replace that part.
2016 Subaru Forester
The 2016 Subaru Forester has engine issues that have frustrated many owners. A particularly unique engine problem for this model is that the vehicle doesn't accelerate at all.
Moreover, this is the only model in Subaru's lineup that has paint issues. The paint job on this Forester was poor, with the color on some parts not matching.
It also had some electrical and transmission system issues. Though not major, they still make owning this model an inconvenience.
2015 Subaru Forester
Despite being relatively new, the 2015 Forester is arguably one of the worst crossover models you can buy.
This model is riddled with engine and transmission issues that have infuriated many people. Owners complain about the vehicle's unusually high fuel consumption and the engine stalling while driving. And that's not all of it!
There have been numerous reports of the transmission system slipping when driving. The system can even fail entirely sometimes. Some owners of this model have also experienced major electrical issues, such as the battery dying and the engine not starting.
2014 Subaru Forester
The 2015 Forester inherited most of its issues from the 2014 model. This model has many problems, some of them related to the engine and suspension. Similar to the 2015 model, its engine can die and consume huge amounts of fuel.
As it turns out, most people consider owning this model to be a hassle.
The 2014 Forester has transmission issues as well. There have been reports of the vehicle shaking at high speeds, and some owners have complained that the coil springs can break. According to multiple sources, the fuses on this model can also blow unexpectedly.
2011 Subaru Forester
The 2011 Subaru Forester is another unreliable vehicle. Although it has fewer electrical systems and transmission-related issues, there are huge problems with its engine and brakes.
This SUV's engine can fail unexpectedly, resulting in fatal crashes. The vehicle also consumes fuel excessively. But the most shocking issue with this model is that the car can sometimes accelerate when you press the brakes, leading to very dangerous accidents.
2010 Subaru Forester
There have been countless complaints about this model's premature engine failure and brake wear, as well as instances of the vehicle accelerating when it shouldn't. Aside from that, the car consumes too much fuel, and the head gasket can blow out of the blue.
2009 Subaru Forester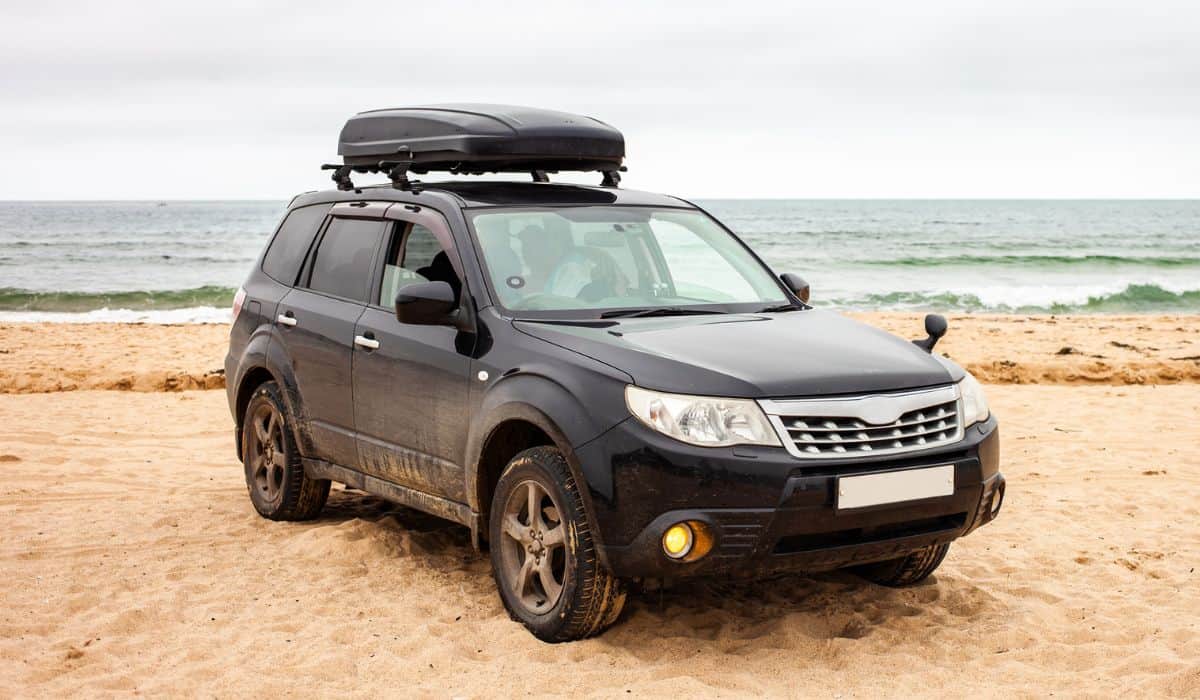 The 2009 Forester has its issues, but it's the only one on this list that we can consider relatively okay. While its engine has problems, other issues on this model are limited. 
The engine in the hood of this crossover isn't the best out there, with owners reporting engine failure and leaking of the head gaskets. Furthermore, there have been a few reports of the engine eating up too much fuel.