Chevy Equinox: The Pros, Cons, And Which Years To Avoid
This post may contain affiliate links. As an Amazon affiliate, I earn from qualifying purchases.
The Chevy Equinox is widely respected as a reliable SUV that's fantastic for families, daily commuters, and those making long-distance trips. However there are a few model years that perform better than others. So, what are the advantages and disadvantages of the Chevy Equinox, and which years are best to avoid?
The Chevy Equinox can encounter oil leaks, engine problems, faulty piston rings, and other mechanical issues. Avoid models from 2005-2008 and second-generation models with the 2.4L I4 engine. The third-generation Equinox is very safe and has yet to show major flaws, making it a fantastic option.
There's a lot to think about when considering a new or used car, especially if you're looking at the Chevy Equinox. Let's take a look at everything you need to know to make the best choice possible.
Is the Chevy Equinox a Reliable Car?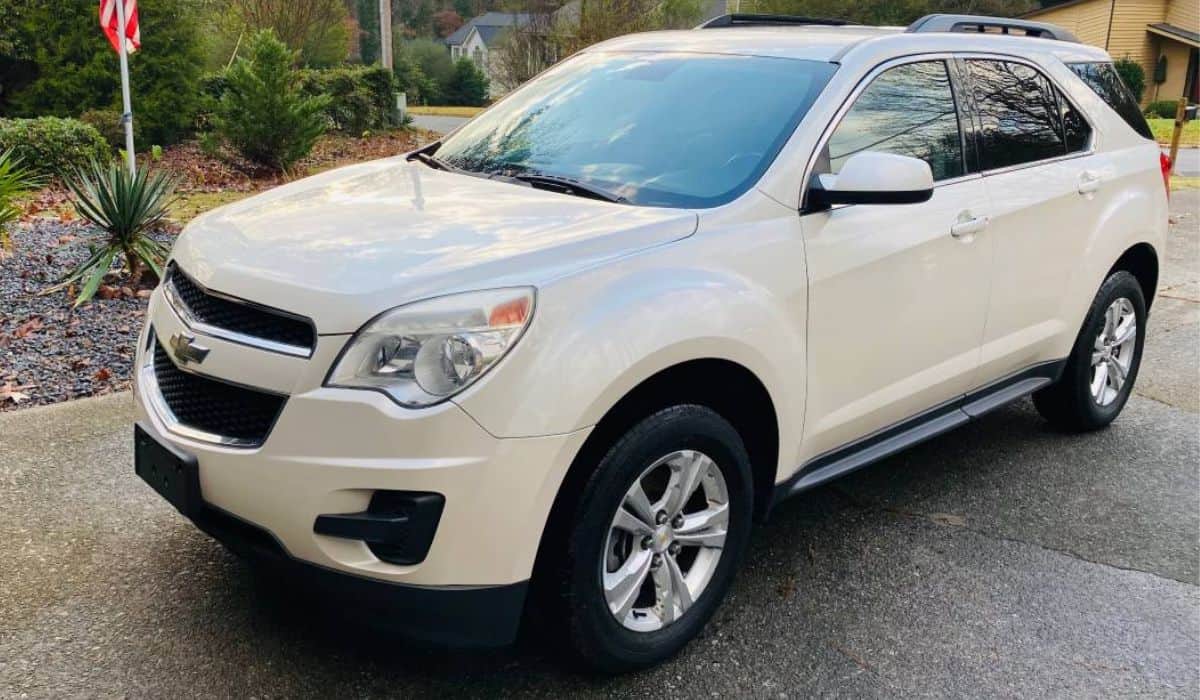 The Chevy Equinox is an extremely reliable SUV that's excellent for both daily commutes and long-distance trips. Unfortunately, it isn't free of technical and mechanical issues that can pile up over time.
Like other vehicles, some models and generations are better than others, and some years are best to avoid at all costs.
What Are the Most Common Issues With a Chevy Equinox?
Although the 2014 Chevy Equinox was the second best-selling vehicle in 2014, this beloved SUV isn't free of mechanical problems.
Some of the most common issues with a Chevy Equinox include oil leaks, engine problems, and bad piston rings.
Oil Leaks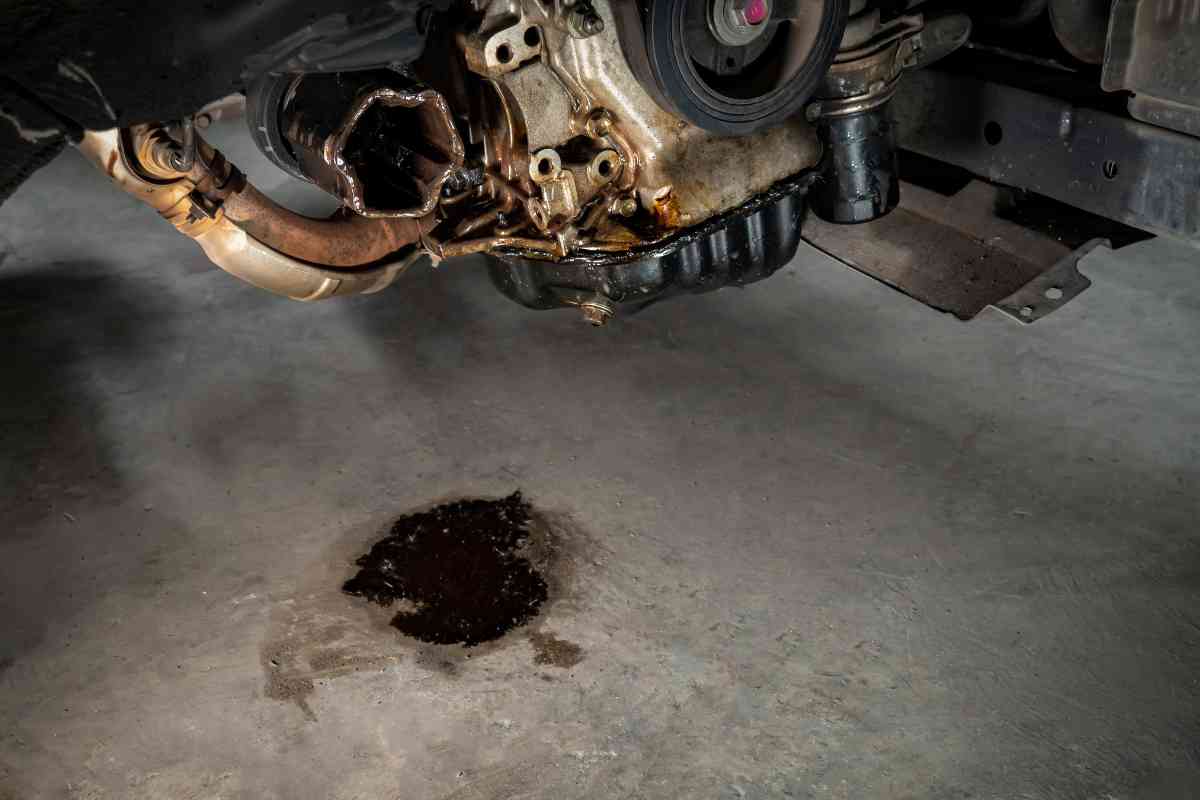 Chevy Equinoxes frequently encounter oil leaks compared to other vehicles. Oil leaks can be caused by a faulty rear main seal that allows oil to leak near the part of the oil pan that touches the transmission or other issues.
Although oil leaks can be quickly diagnosed and resolved, they can cause significant damage to the engine if left unchecked.
You may have an oil leak in your Chevy Equinox if it's using oil at a faster rate than normal or if your model is using more than one quart of oil per 2,000 miles. Oil leaks won't go away on their own, and it's important to fix them before things get worse.
Engine Issues
Besides oil leaks, first and second-generation Chevy Equinoxes can experience excessive oil consumption and engine issues. These models have a four-cylinder 2.4-liter engine that can reach 182 horsepower in the best conditions.
Unfortunately, models with the 2.4-liter four-cylinder engine might not last as long as other models, and can fail around 100,000 miles.
These engines consume excessive amounts of oil, with some owners claiming their Equinox uses more than one quart of oil per 1,000 miles. Excess oil consumption causes extra damage to internal components and can blow the engine completely.
Bad Piston Rings
Another common issue the Chevy Equinox can encounter is bad piston rings. Faulty piston rings that don't seal correctly can cause excessive oil to seep through. Second-generation models between 2010 and 2017 encounter these issues the most.
Bad piston rings aren't the easiest problem to resolve. A mechanic has to remove the engine's cylinder heads, remove the pistons, and replace them. This repair can cost upwards of $3,500 in some cases, but it can be worth it to preserve the longevity of your Chevy Equinox.
Oil Consumption Problems
Some Chevy Equinox models include a four-cylinder engine. Unfortunately, these engines typically have issues with oil consumption.
The four-cylinder engine is powerful, but it can use more oil compared to engines with fewer cylinders. Generally speaking, GM advised that a Chevy Equinox should use less than one quart of oil for every 2,000 miles traveled.
Some owners report that the four-cylinder engine in the Equinox can use over four quarts of oil every month. Four quarts is significantly higher than General Motors recommended usage.
Although this problem may not be severe, it can be incredibly frustrating and expensive to maintain over the long run. Furthermore, underlying issues can cause excessive oil consumption and lead to expensive repairs down the line.
What Are the Upsides?
Although we started with the negatives, the Chevy Equinox is still a reliable SUV that dominates the road. Some of the upsides to the Equinox are excellent fuel economy, smooth driving, and a powerful engine.
Strong Fuel Economy
The newest Chevy Equinox models compete with sedans for fuel efficiency, which is quite impressive for an SUV. Older models between 2010 and 2017 have higher fuel consumption but tend to be comparable to or better than other vehicles in the same category.
As the newest Equinox models have improved fuel efficiency, they're an excellent choice for drivers who have long daily commutes or take frequent long-distance trips.
Driving Is Smooth
The Chevy Equinox doesn't offer a high-intensity driving experience. Instead, drivers can enjoy smooth rides that are relaxing and comfortable. The Chevy Equinox is a great family vehicle due to its smooth driving.
Third-generation models from 2018 and up have additional safety features like a wide-angle backup camera, forward collision warnings, and low-speed automatic braking. If you're looking for a safe and comfortable ride, consider third-generation Chevy Equinox models.
Powerful Engine
Depending on which model you have, the Chevy Equinox can offer a reliable and robust engine capable of handling long distance trips with ease.
The 3.6-liter V6 engine is recommended for its reliability, as long as you keep up with proper maintenance schedules. The 2009 and 2013-2017 models include the 3.6-liter V6 engine that can easily get over 200,000 miles with regular servicing.
The third-generation Equinox offers three different engine options. The 1.5L I4 Turbo is the standard engine, while the turbo-diesel and 2.0L I4 Turbo are optional. Each engine gets over 25 miles per gallon, making them very fuel efficient.
Which Years Had the Most Problems?
Although the Chevy Equinox is a reliable and popular SUV, it isn't free of problems and certain lower-quality models. Most generations of Equinox have certain years that are best to avoid, and we cover them in more detail below.
First Generation Models 2005-2007
First-generation Equinox models had reliability issues upon their release. Models with the 3.4-liter V6 engine had faulty lower intake gaskets that caused overheating and a pricey maintenance fee.
Models between 2005 and 2008 encountered faulty ignitions, while 2007 models had fuel pump failures. Safety issues were common for 2005 and 2006 Equinox models, with failing heaters that couldn't defrost the windshield. The Chevy Equinox also had faulty passenger airbag sensors in 2007 models that resulted in a recall.
The Chevy Equinox didn't do well in the IIHS crash test and received marginal scores for side restraints, head restraints, and seats.
The first-generation Equinox is fairly reliable but isn't well suited for a family due to the safety issues.
Second Generation Models 2010-2012 & 2013-2017 With the 2.4L I4 Engine
Although second-generation Chevy Equinox models saw significant improvements to the engine and fuel efficiency, there were still some low-quality models that are best to avoid.
For instance, the 2017 Chevy Equinox suffered from poor LATCH systems, which is the child-anchoring system in vehicles. Although the Equinox is incredibly safe, the LATCH system isn't as intuitive as other models.
Additionally, the 2.4-liter l4 engine must be avoided at all costs. Regardless of whether it's the original non-E85 LAF (2010-2011) or the E85-friendly LEA (2012-2017), the engine received the most complaints.
These engines consumed excessive amounts of oil, which led to blown engines and expensive maintenance fees.
Luckily, models with the V6 engine didn't encounter these issues. Instead, the 3.0 liter V6 engine in the 2010-2012 models encountered faulty timing chains. Equinox models between 2013 and 2017 with the 3.6-liter V6 engine did not suffer from failing timing chains.
Third Generation Models
The third-generation Chevy Equinox models from 2018 to the present have yet to reveal major flaws. Some owners report problems regarding oil pressure and turbo failure, but these might not be common for all vehicles.
The third-generation models are also incredibly safe, according to the IIHS crash examinations. The IIHS ranked the 2020-2021 models with the Top Safety Pick award, making them excellent considerations for families and daily commuters.
However, the 2018-2019 models didn't earn this award due to their headlights and LATCH system. The newer generation of Chevy Equinox SUVs has received less than 100 complaints per model year, making them a reliable choice for most consumers.
The Final Word
The Chevy Equinox is an incredibly safe SUV with smooth driving, strong fuel efficiency, and a powerful engine. Unfortunately, not all models are considered equal, and there are a few years to avoid.
It's best to avoid Equinox models between 2005 and 2007, as they suffer from the mechanical issues and safety hazards we described. Also steer clear of second-generation modes with the 2.4L I4 engine, as they use excessive amounts of oil and don't perform as well.
As of right now, the third-generation Chevy Equinox models from 2018 and newer are incredibly safe and efficient and have yet to show major flaws.