These Are the RAV4 Models With Heated Seats
This post may contain affiliate links. As an Amazon affiliate, I earn from qualifying purchases.
Nothing speaks luxury like the heated seats you'll find in modern SUVs. Thankfully, you don't have to drive the most expensive luxury brands to enjoy them, as RAV4 owners can testify. But keeping track of what model year and trim features this technology can be daunting. So, which RAV4 models come with heated seats?
RAV4 models dating back as far as 2016 have heated seats as an optional or standard package. The Limited trim comes standard with front heated and ventilated seats, with an option for rear heated seats. The XLE, XLE Premium, Adventure, and TRD Off-Road trims have heated front seats as an option.
You may be wondering if there are other models which offer the option to upgrade to the heated seat feature. Let's get started so you can know which RAV4s have heated seats and whether you can install aftermarket heated seats in the models that don't have them installed.
Does a Toyota Rav4 Have Heated Seats?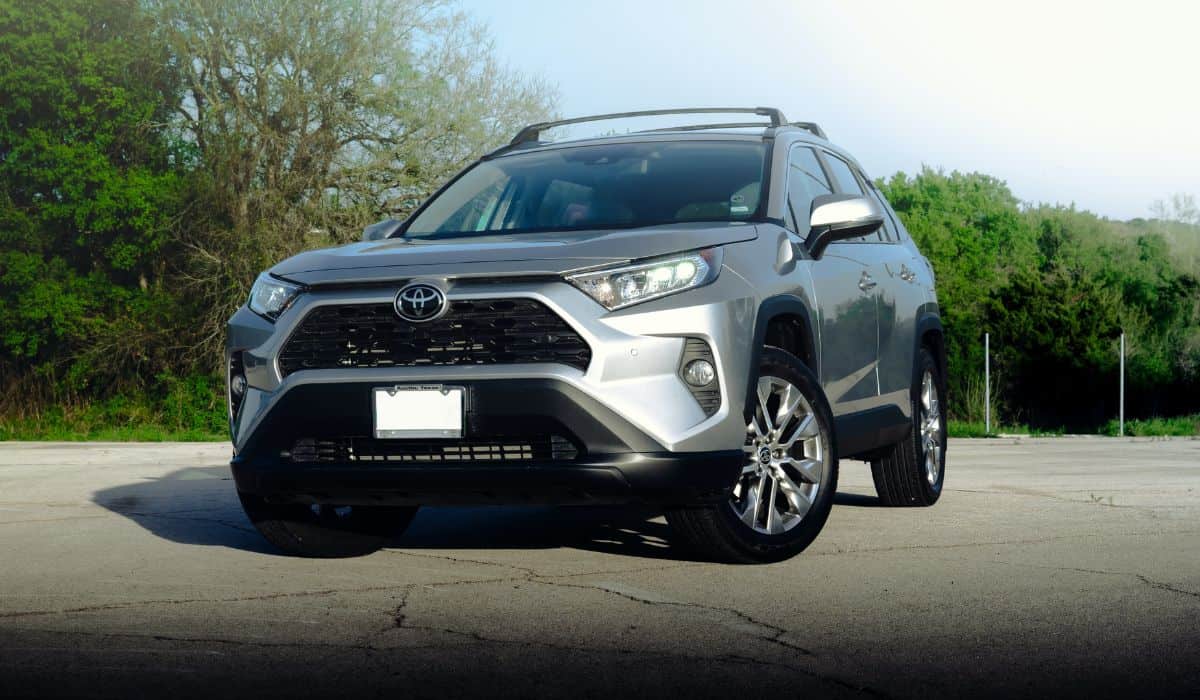 The Toyota RAV4 has heated seats as a standard package on the Limited trim, which is currently the highest trim level. The Adventure, TRD Offroad, XLE, and XLE Premium also have the option of adding heated front seats.
But if you go for the LE Toyota RAV4, which is the base trim, you won't get heated seats. So, of all the six RAV4 trims, only five come with heated seats as a standard or optional package. The package with heated seats is dubbed the Weather Package.
Not only does it equip you with heated front seats, but it also has a heated, leather-wrapped steering wheel and rain-sensing intermittent windshield wipers. Additionally, it has a de-icer function.
The RAV4 Limited packs cooler features and even adds heated seats for the rear passengers. Both outboard rear seats are heated, but they're not ventilated like the driver and front passenger seats.
Are Heated Seats Dangerous?
While heated seats can make your SUV comfier in chilly weather, they're not an absolute necessity. In fact, there are potential dangers you should be aware of when it comes to heated seats. For example, you might start seeing signs of toasted skin syndrome if you heat the seats too much.
That said, you should always warm up the seats on high and click to the lower setting to avoid getting accidentally burned. You probably think this is ridiculous and that you'll obviously tell if you're getting burned, but that's not always the case. It goes the same way you can get sunburned and only notice later in the day or the next.
Plus, people with underlying medical conditions like neuropathy should be extra careful while using heated seats. Proper running heated seats shouldn't exceed 95 ℉. On the other hand, a faulty heated seat may reach up to 120 ℉ in about 10 minutes, leading to uncomfortable burns.
Which Models Have Heated Seats?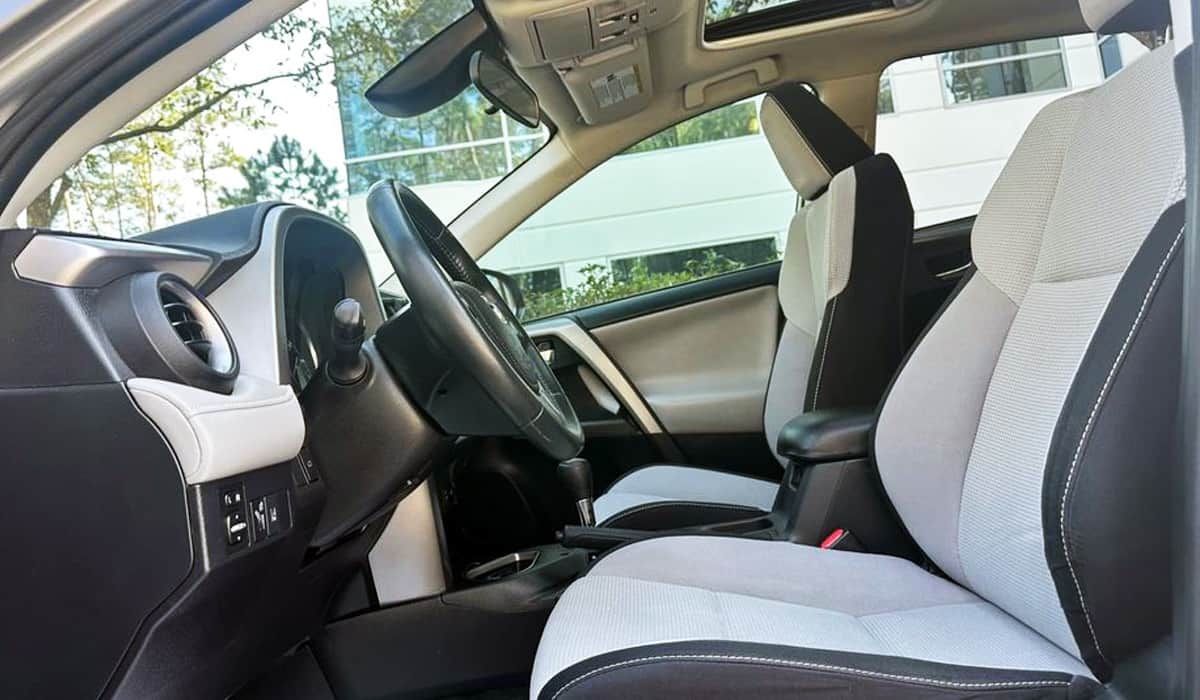 The Toyota RAV4 has six trim levels, but not all of them have heated seats as standard or optional equipment. The RAV4 Limited has heated and ventilated front seats as a standard package.
It even has heated seats in the second row, making it a great SUV if the comfort of your rear passengers matters to you. However, this isn't true for other models and trim levels. which don't even offer the option to order heated seats for the rear passengers.
Other trims like the XLE, XLE Premium, Adventure, and TRD Off-road have heated front seats only as part of an option package. On the other hand, the RAV4 LE doesn't have heated seats at all.
Can You Install Heated Seats in Your Rav4?
You can install heated seats in your RAV4 to add more comfort, but auto experts strongly recommend you take your car to a dealership for a professional installation.
If you want to go the DIY way, please stick with outboard heated seat options that are a lot easier for novices to work with. But if you're interested in installing heated seats where the heating coils go under the seat material like is done in the factory, you should hire a professional for the intricate job.
They will ensure the seats get installed properly and safely. You can also count on them because they know the companies that offer the best quality and pricing.
How Much Does Adding Heated Seats Cost?
When done correctly just like stock heated seats, expect to pay anything from $400 to $500 per seat. It's important to note that the prices vary depending on the options you want, like lumbar support and 8-way adjustments with memory.
If you install aftermarket heated seats in your RAV4, don't take shortcuts. You should not go the DIY way if you don't know what you're doing. Improperly installed seats raise serious safety concerns and may cause fires, leading to personal injury.
The two common reasons for RAV4 heated seat problems are blown fuses and loose or damaged connections. If you notice the seats don't heat up at all, you can start by looking under the seats to inspect the connections before taking your car to a dealership.
There's a set of wires running into a clip that connects to another running into the seat. If the connection is loose, you can simply join the two ends. Otherwise, have a professional look at them. And to avoid this problem in the future, it's best to avoid stuffing things under your seats because they can jar the connections.
You may also be dealing with a blown fuse, in which case the fix is relatively simple and inexpensive. Most fuse boxes are easily accessible, under the dash or glove compartment. To find the fuse your heated seat runs through, it's best to refer to your owner's manual. Once you find it, carefully remove it and check if it's blown out.
Other heated seat problems can be a bit more complicated, and you shouldn't take on them by yourself.
Which Rav4 Models Have Leather Seats?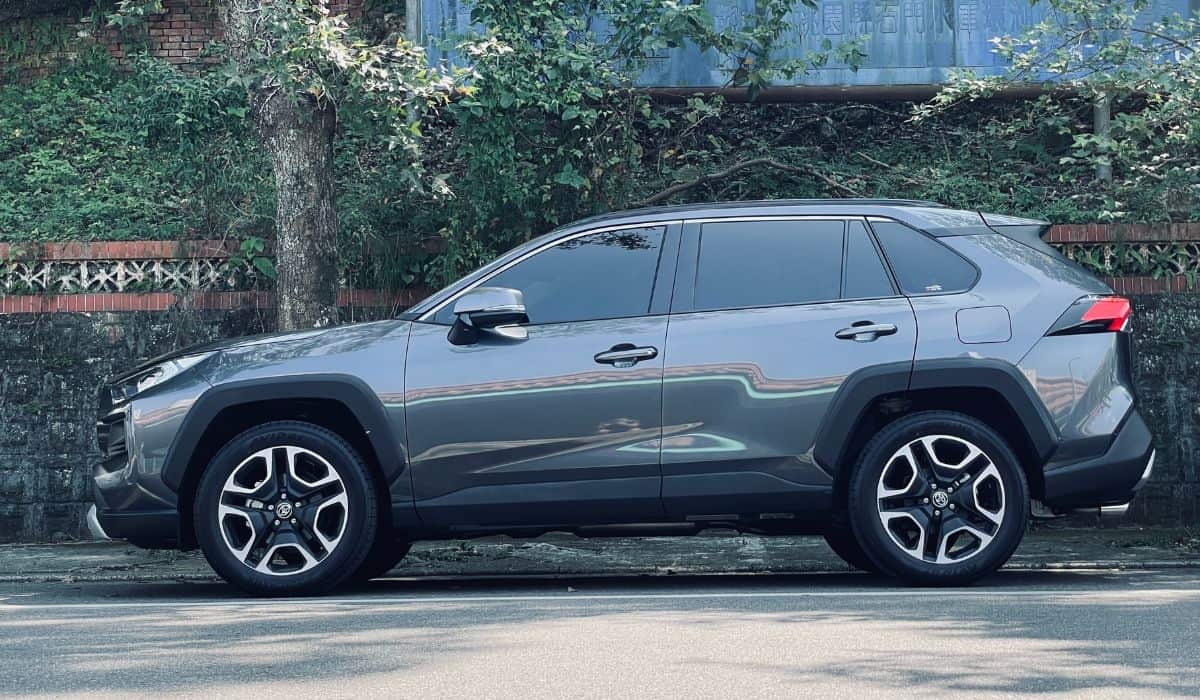 There are currently no RAV4s with true leather seats, irrespective of the model year and the trim level you choose. While some models may have leather-trimmed steering wheels and other leather accents, they don't have full leather upholstery.
Leather seats undoubtedly add a touch of luxury and comfort to any vehicle, and it's forgivable to think the latest RAV4 models have them. But RAV4 seats that look like leather are made of a synthetic material Toyota calls SofTex.
It's a blend of polyester and polyurethane but is made to feel and look like genuine leather, with a more consistent texture. SofTex is easier to clean and maintain compared to genuine leather seats. It exhibits a strong wear resistance and is generally more breathable, meaning it won't get as hot in the summer as traditional leather.
RAV4 trim levels with the SofTex-trimmed seats are the XLE Premium and Adventure. Other RAV4 seats are made of fabric, like what you'd find in the LE, LE Hybrid, and XLE.
What Seat Colors Are Available in the Rav4?
The current RAV4 generation underwent a redesign which brought a new group of interior and exterior colors for the various trim levels. These are the seat colors available in the RAV4:
Limited/Limited Hybrid
You can choose between black, light gray, or nutmeg for the SofTex-trimmed seats and one of six exterior colors.
LE/LE Hybrid
Black and nutmeg are the only available color options for the fabric seats of the LE and LE Hybrid trims. However, you can choose from six exterior color options.
XLE/XLE Hybrid/XLE Premium
While the XLE Premium uses different seat materials from the XLE and XLE Hybrids, all these trims have the same color options. You have light gray, nutmeg, or black color options for the seats and 7 exterior color options.
XSE Hybrid
Earlier XSE Hybrids had solid black seats, but newer ones have black with blue accents.
Adventure
The RAV4 Adventure comes with black or mocha SofTex-trimmed seats.
TRD Off-road
The TRD Off-road has black as the only option for its standard SofTex trimmed seats.