Reasons Why Land Rovers Are So Expensive
This post may contain affiliate links. As an Amazon affiliate, I earn from qualifying purchases.
The Land Rover logo is usually on elegant, off-road-ready SUVs. Its upscale fleet of models ooze luxury and features Land Rover's ruggedness and comfort. While the Range Rover and Defender are the most recognizable Land Rovers, the three-row Discovery offers ample passenger space.
Buying a Land Rover often requires deep pockets, but the vehicles are worth it. They have a sturdy build and robust engines, providing speedy driving on highways as well as easy navigation on harsh off-road terrain. Newer models feature high-quality interiors and modern safety features.
The Land Rover is among the most popular luxury off-roaders with a rich heritage, luxury models, and good marketing. Land Rovers have a stylish design and solid build that allows you to conquer almost any terrain. Now, let's learn more!
Are Land Rovers Worth the Price?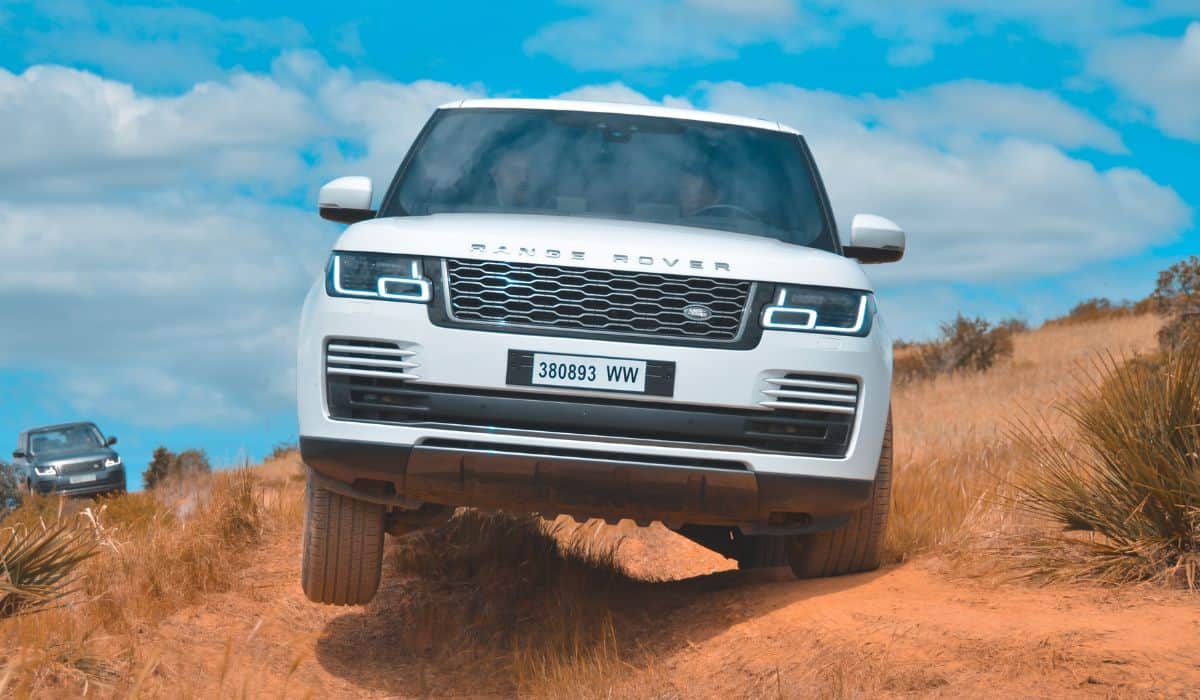 Land Rovers are a world-renown luxury SUV brand that is synonymous with off-roaders. However, these cars are increasingly growing in popularity with mainstream customers.
The current demand for SUVs and the Land Rover revival have increased the brand's appeal and price. But Land Rovers are definitely worth the hefty price tag.
These cars are a British icon and are now part of Coventry-based Jaguar Land Rover. They come in sturdy builds for increased durability. Offered in several powertrain choices, Land Rovers offer added versatility to meet your unique requirements.
Newer Land Rover models like the Range Rover have luxury comfort features that ensure a smooth and quiet ride. The latest Range Rovers come with adaptive air suspension that soaks up the bumps and dips in the road and improves aerodynamic efficiency.
Most Land Rovers offer a unique blend of luxury and off-roading capabilities. Their off-roading ability is unquestionable with AWD systems and enhanced traction on rugged surfaces. In addition, these cars have ample ground clearance, allowing you to maneuver easily through ditches and rocks.
The modern Range Rovers have features like a low-speed crawl control system, off-road traction control, and a limited-slip differential.
Modern Land Rovers like the Range are considered luxury SUVs equipped with plush interiors. Their cabins are well insulated from ambient wind and road noise, remaining tranquil at any speed.
Land Rovers vs. Range Rover: What's the Difference?
Land Rover is the brand that makes Range Rover and Land Rover SUVs. The Land Rover lineup primarily consists of seven SUVs.
While Land Rover focuses on more mainstream vehicles for the brand, Range Rover is often more luxurious, costly, and larger than other SUVs in the Land Rover family. For example, the starting cost for a Range Rover may be over $92,000, but you can buy the Land Rover Defender 80 for about $30,000.
Although Land Rovers and Range Rovers may be expensive, different models have unique features. This is the significant difference between the two types of vehicles.
The two sport utility vehicles are visually similar and might be mistaken for one another. Sometimes it's not easy to tell the Land Rover from the Range Rover. Understandably, people would be confused by the similarities between these two Land Rover models.
Many Range Rovers are inside the Range Rover family, which is part of the Land Rover family.
The Range Rover Family
The Range Rover is a one-of-a-kind SUV in the Land Rover family. Four different SUV models fall under the Range Rover brand, including:
Range Rover

Range Rover Velar
The Range Rover is the classic SUV you may picture when you think of the Range Rover. The Range Rover Sport is more performance-oriented, while the Velar is more luxurious. On the other hand, the Evoque is smaller and more affordable.
The Land Rover is More Adventurous
A Land Rover may be a better option if you're not willing to pay as much as you would for a Range Rover. The Land Rover Discovery is a full-size, three-row SUV designed for both urban and rough terrain. Both the Land Rover Defender and Range Rover have 518 horsepower engine options.
As a more compact alternative to the full-size Land Rover Discovery, the Discovery Sport is designed to make driving your luxurious SUV off-road easier.
The Land Rover Plug-In Hybrid is a Land Rover for the environmentally conscious.
Why are Range Rovers so Expensive?
Range Rover models are high-end vehicles built with off-road capabilities and luxury features.
The stylish design of Land Rover Range Rovers is one of the brand's selling points. They've got a tough, attractive exterior but a plush interior.
You can be confident driving your 2022 Land Rover Range Rover through a dirt pit and up a sandy cliff or cruising on the highway.
Land Rover has refined its advertising to the point where the Range Rover is universally recognized as the epitome of a luxury SUV for rough terrain. Range Rovers feature luxurious interiors, and you'll find only the finest fixtures and fittings.
What are the Features of a Range Rover?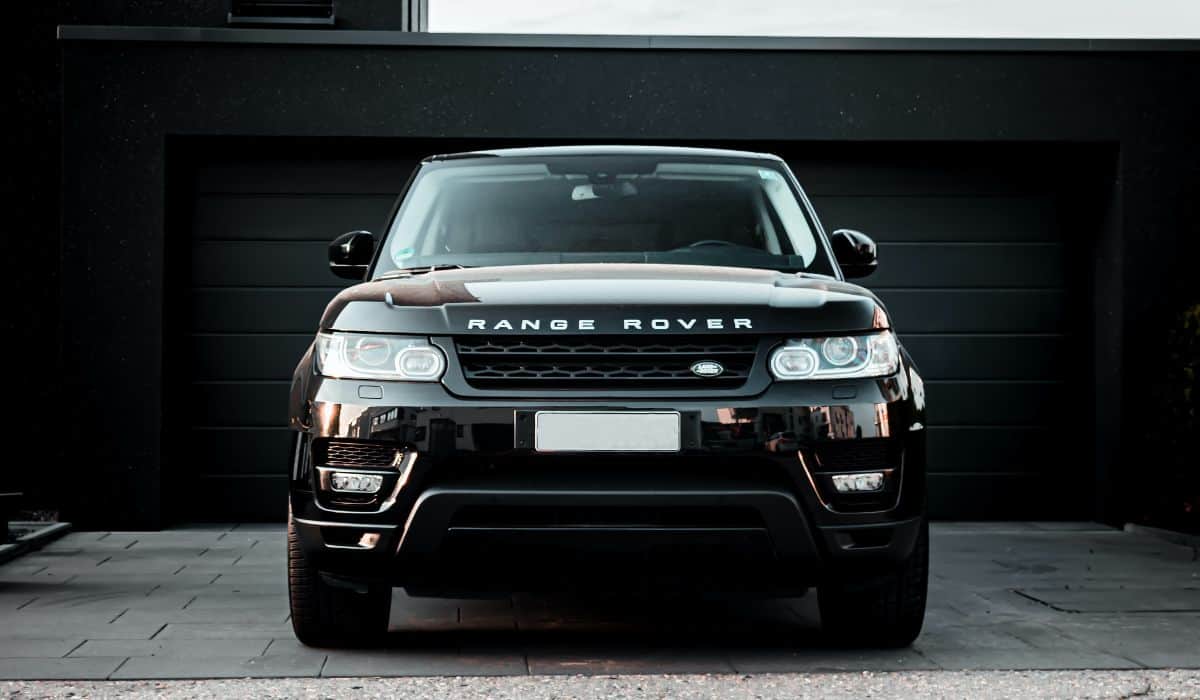 The Land Rover Range Rover offers one diesel engine and three petrol engine cars. The diesel engine has a capacity of 2997 cc, while the petrol engines are 2997 cc, 4395 cc, and 4367 cc.
New Range Rovers are available with automatic transmission, while the fuel type and mileage vary based on the variant.
The Range Rover is a seven-seater, 8-cylinder SUV with critical features such as:
Power steering
Power windows front
Air conditioner
Fog lights – front
Alloy wheels
Multi-function steering wheel
Engine start stop button
How Many Miles Will a Land Rover Last?
Land Rovers usually last about 200,000 miles or 13 years. Unfortunately, despite its legacy, the Land Rover is one of the most unreliable makes. However, some models prove to be more reliable than others.
A Range Rover can last between 150,000 to 200,000 with conservative driving, regular servicing, and thorough maintenance. An average annual mileage of 15,000 miles equates to about 13 years of service without breaking down or needing costly repairs.