Replacement Ram Keys: Cost To Buy And Where To Get Them!
This post may contain affiliate links. As an Amazon affiliate, I earn from qualifying purchases.
Ram keys are a valuable component of many machines. If you lose your Ram key, it can be costly to replace. Learn about the cost to buy and where to get them! Realizing you need to replace a transponder key – or even fix a RAM key can be a bit of a headache. You'll think about finding the best price to replace a key as quickly as possible.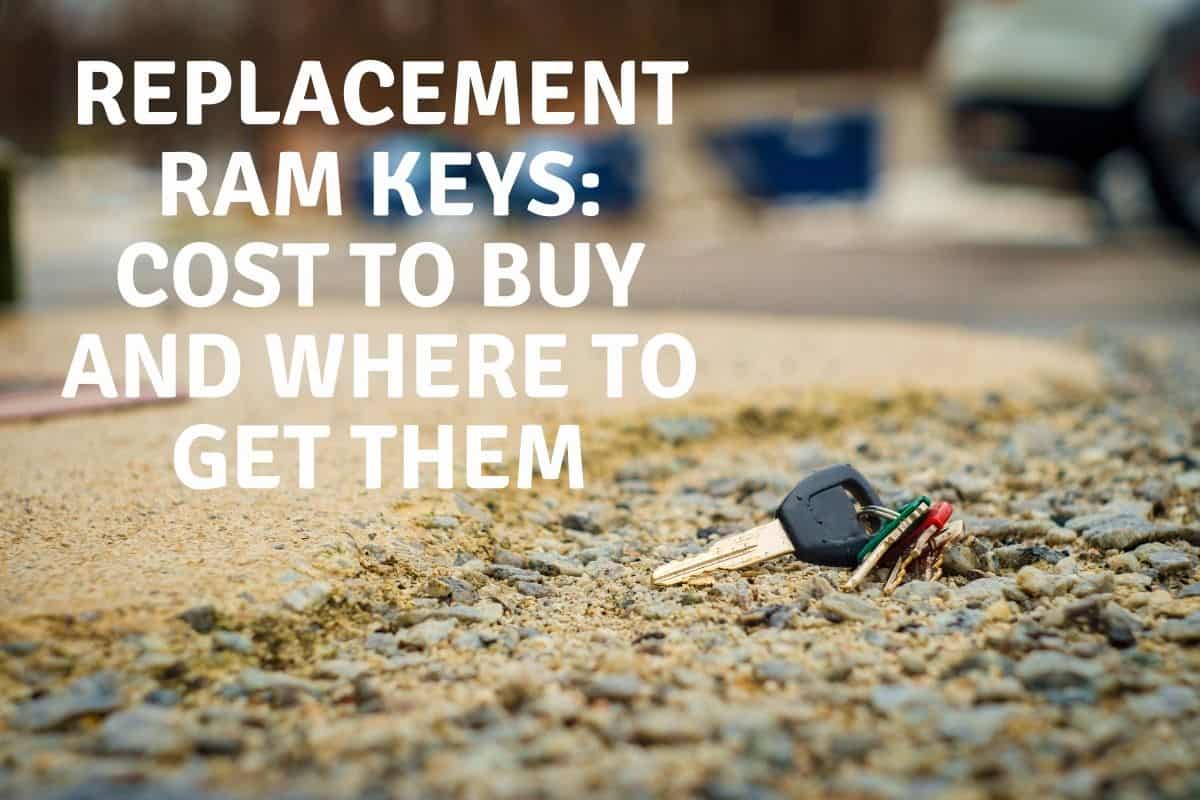 Table of Contents
Replacement Ram Keys: Cost To Buy And Where To Get Them
RAM drivers can find a key FOB at a dealer and are often charged at least $250 for a new key and reprogramming. Mechanics and locksmiths can do the same task for less, often under $200. Savvy and thrifty RAM owners could also purchase a key FOB online and reprogram it themselves for less.
We'll walk you through how to find the best place to get a key fob replacement for your RAM, including places we'd recommend going and why – as well as methods to avoid. We'll also give some advice on what to do about your keys for the future. 
Wondering why keys have changed so much over the past couple of decades? We'll touch on that too.
Not only have we lots keys ourselves, we've guided customers through the process of what to do while in a dealership service department. We'll review several options, including dealerships, hardware stores, online shopping, and your local mechanic.
Why Getting Ram Replacement Keys at a Dealer Is a Good Idea
Key FOBs for your RAM do more than ever before. A car key used to be a simple piece of metal, specifically cut to fit your doors, trunk, and ignition. Bringing a key to a hardware store to get it copied was not a problem – you might just need to show proof of ownership and you were done in just a few minutes.
Times have changed for keys. Your missing or broken RAM key is now often used for remote keyless entry, remote lock, and remotely unlock, and might have some particular capabilities for comfort settings within your vehicle.
All of these things are controlled by a wireless transponder chip within the key FOB that needs to be programmed to your vehicle.
Programming
Your Dodge/RAM dealer has the expertise necessary to reprogram your key relatively quickly – often within an hour or so if they aren't busy. This involves getting a new physical key, then training the security chip within that key to interact properly with your vehicle.
What does getting a key from a RAM dealer cost?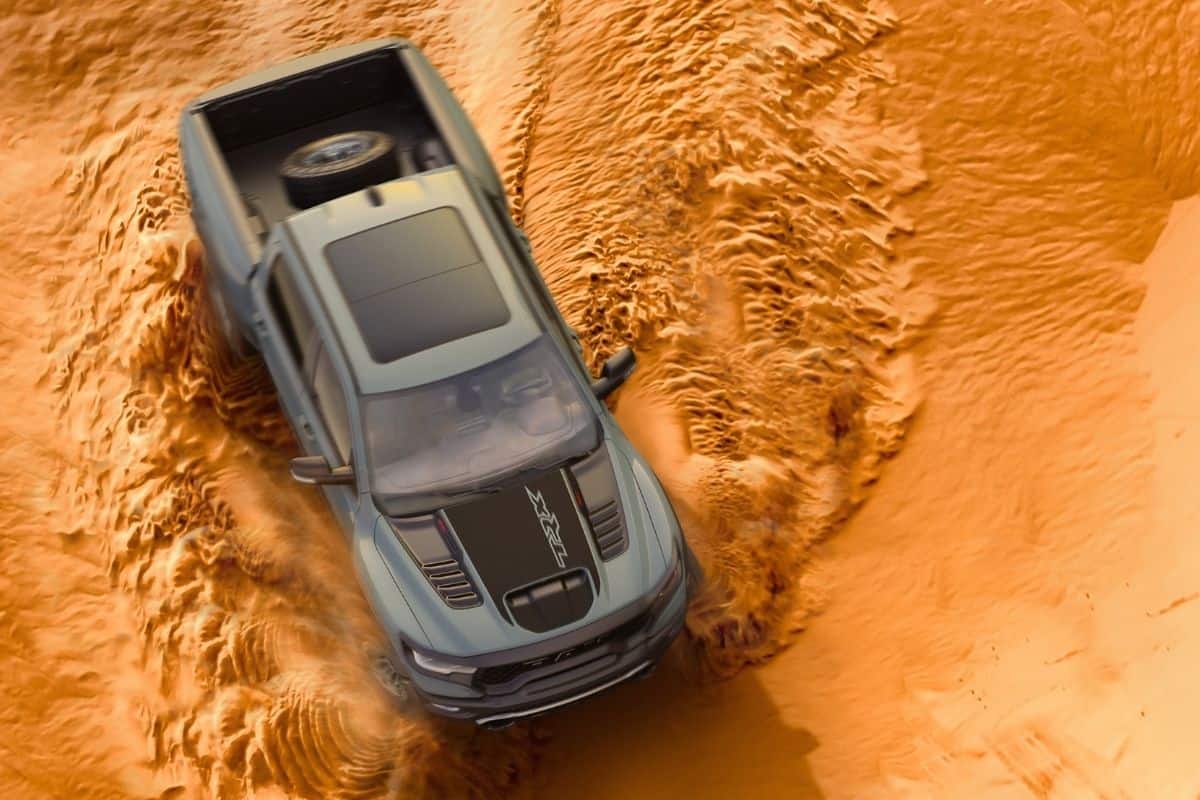 For a key FOB with features like remote unlock, remote start, remote tailgate, and potentially more, you are probably going to spend around $250 to get a whole new key and programming.
The cost comes in part from the dealer having keys on hand, and the labor cost of a technician properly connecting and testing your key with your car.
What are the advantages of getting a RAM key replacement at the dealership?
If you want your key fully programmed, and don't know-how, a dealer is the best place to go. Also, if you have the ability to drive the car, a dealer is the fastest way to solve your problem of replacing a key.
Options like online shopping and others can take at least a day or two with shipping.
Warranty
RAM can warranty their new keys. If the RAM key malfunctions, and it's not just the battery, you could have RAM replace the key for free.
You'll also get free labor so long as you bring the FOB to a dealer. Other mechanics might not be able to honor the free labor with the warranty.
Dealerships also hesitate to help with making aftermarket key FOBs because in most cases, they aren't allowed to warranty them for labor or parts costs.
This means that you, the customer, get to pay for them. A dealership can charge over $150 per hour for labor – so be glad that they do these relatively quickly.
Why buying a key FOB online is a good idea
Here are a few benefits, and a drawback or two to buying a key FOB online
Positives of buying a key FOB online
Price
The first and biggest positive is price. At online stores like KeylessRemoteEntryFob.com you'll pay a lower price than the dealer, simply because you are just buying the hardware for now.
Reprogram it yourself
Programming a key FOB is easier than you might think. RAM doesn't necessarily have specific equipment to program basic key FOBs. One dealership has a good article about how to program a new RAM. It is possible that some RAM key fobs have features that fall outside these instructions – and you would want additional dealership help to add those. These tips, however, at least get you a functioning key FOB and potentially a lower price.
Time
Some dealerships are busy enough that it make take a day or two that you don't have to secure an appointment – you might also live some distance away. While key FOBS do take some time to ship, they arrive at your door and can be worked with at your convenience.
Have an independent mechanic reprogram it
If you don't want to reprogram your RAM key FOB, or it requires more knowledge, you can always have your local shop do it. Local shops often charge less per hour to perform software work and they'll be happy to earn your business.
Negatives about buying a key FOB online
Bad sites
Unfortunately on the Internet, it isn't all that difficult to make a site that collects payment while offering poor products or customer service. We strongly suggest looking up a given website's reviews from a reputable source before ordering.
Instructions
Some key FOBs might do more than others. Most websites we have encountered simply suggest you take the key to a dealer or mechanic for additional programming.
Half the cost of key replacement is the expertise of a mechanic who knows how. The site might not provide adequate instructions.
Shipping time
A RAM key FOB might take a while to arrive at your door unless you are willing to pay more for shipping.
Junk key fobs
There is an old adage that says "You get what you pay for". If you are replacing a high end 5 button key FOB that made many vehicle functions work, we don't suggest you buy the cheapest key FOB out there. It probably won't do the same thing, or at least too long.
No warranty
RAM dealerships will warranty a key FOB bought at their dealerships. They might not even work on an aftermarket key FOB because they cannot provide warranty related help for the result. In other words, you'll have to pay for problems and malfunctions.
Why getting a RAM key FOB through a locksmith is a good idea
Our final expert to help replace your RAM key fob is a locksmith. You might think of a locksmith as a person who unlocks doors, but they can also replace keys on the fly.
Price
You'll probably spend less on a locksmith. While a couple of hundred dollars is still a lot of money for some RAM owners, it's often less than a dealership.
A locksmith comes to you
Rather than driving to a dealership, one of the biggest advantages to a locksmith is that they are always mobile. They'll come to your car. This is especially great if you have lost your last key FOB and can't start your vehicle at all.
Program or cut
A locksmith has the ability to either cut you a new basic key or cut one and reprogram it. RAM keys don't tend to require additional software so it should be easy for the locksmith to do so.
What to check before spending money
Here are a few things to consider before paying someone else to replace your keys.
Do you have an extra key?
Having an available key for your RAM can make the reprogramming process and duplication easier for a dealership, mechanic, or locksmith.
Is your RAM under warranty?
Is the key FOB is not working properly – but not lost, the RAM warranty, and an extended warranty, often cover the parts and labor for fixing it. You might not need to "replace" your key FOB.
Check the battery
Some people will replace a key FOB because it stopped working. The problem might actually be the battery. Consider replacing the battery – often a watch battery, for very cheap before getting a new FOB.
Needed functions
While some newer and higher trims of RAM might have a more sophisticated key FOB, possibly tied to memory and comfort settings in the vehicle – ask if you need that. Some RAM drivers have remote start, but never use it, or prefer to unlock the vehicle themselves. Consider what features you actually use on your key FOB before selecting the method of fixing the problem.
Prevent key FOB issues
Here are a couple of suggestions to avoid future key FOB issues
Duplicate your key
New vehicles mostly come with two keys. Sometimes used cars only have one. Regardless of how many you received, have at least three available. Have the key duplicated right away to avoid problems down the line.
Learn how to open your vehicle without the FOB
One of the scariest moments of dealing with vehicle problems is realizing your key FOB doesn't work when your vehicle is locked. If you can't access your vehicle manual, look up accessing your year of RAM without the FOB online.
The most common feature a RAM has to overcome this is a small cap on the driver's side door that pops off. The back of your key FOB then has a button to open the FOB into an actual key. This method can work until you can do what is needed to replace the FOB.