How To Get A Good Night's Sleep In A Short Bed Truck
This post may contain affiliate links. As an Amazon affiliate, I earn from qualifying purchases.
Truck camping is a low-cost, close-to-nature way to camp during the summer months. The key is to figure out how to sleep in a short-bed truck comfortably. Many people get into truck camping and then wonder if they will need to trade in their beloved short bed truck for a standard truck. The good news is that you can keep your short bed and sleep in it too. It can be possible to sleep safely and comfortably in a short bed truck no matter your height.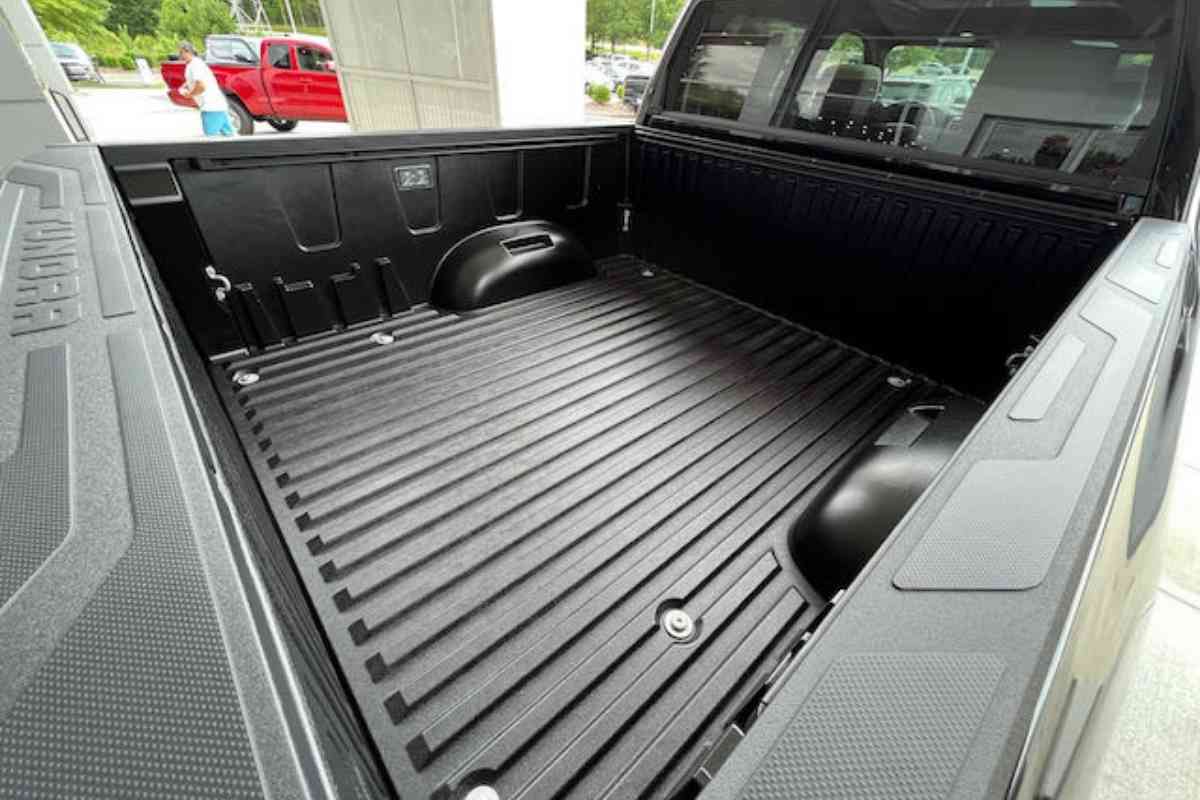 Table of Contents
How can you sleep in a short bed truck?
There are a few different ways to sleep in a short-bed truck. Air mattresses and foam mattresses can fit into the back with ease. If you need additional space, you could open the tailgate, sleep diagonally, or invest in a tailgate extender.
Avid campers may also do a build-out themselves to add a functional sleeping pad to their truck. Another option for sleeping in a short bed truck is to invest in a good truck bed tent. These tents are designed to be pitched over the back of a truck bed; they utilize the length of the tailgate to give you an extra foot of space.
Sources include Jerry Insurance, Just Downsize, Take the Truck, Outdoor Life, and RVing Know How.
How Big Is a Short Bed Truck?
There are 3 different sizes for truck beds. Short beds are 5 feet and 8 inches long. Standard beds are 6 feet, 5 inches long. A long bed is 8 feet long. The width of the bed is the same across all models of truck.
Truck camping can be more desirable than buying a trailer because you have to haul less gear, you get the true camping experience, and you are closer to nature. If you bought a short bed truck a few years ago and got into truck camping only recently, you may be concerned about how to camp comfortably in your truck.
The good news is that you won't need to sell or trade-in your current short bed. You can still enjoy all the minimalistic comforts of truck camping in a short bed.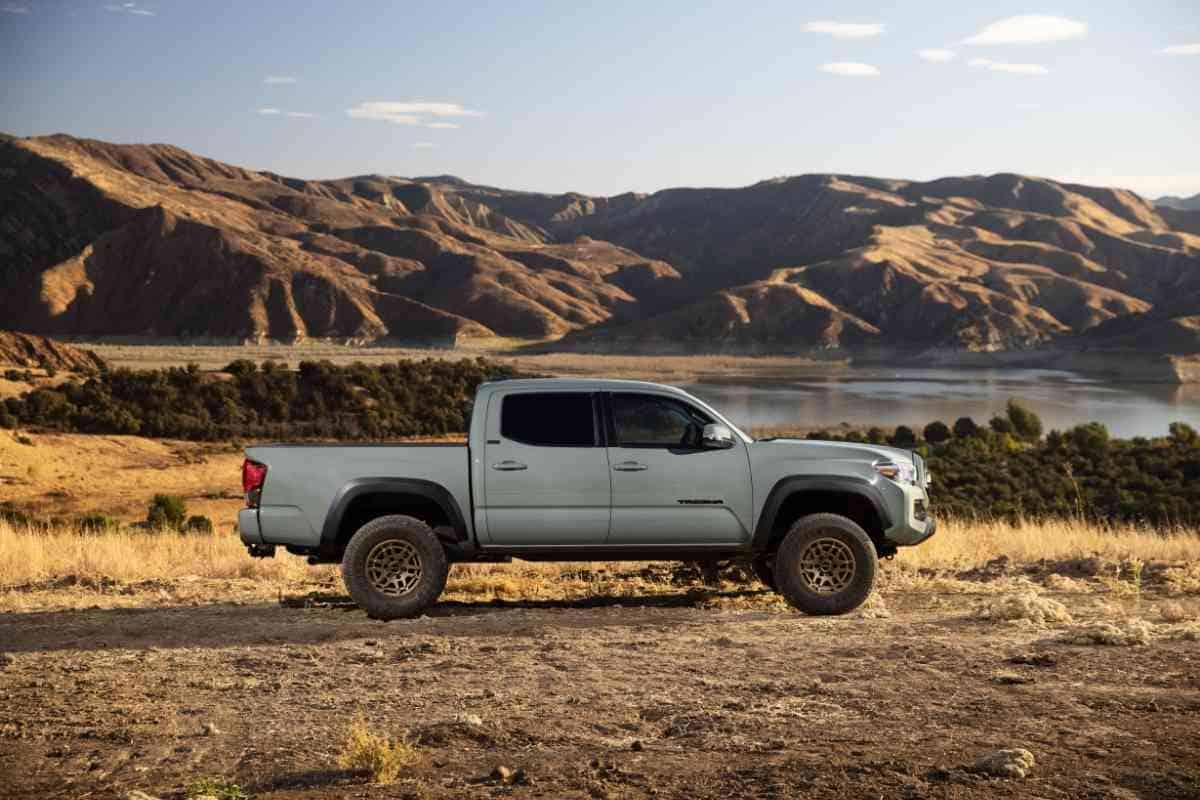 Can a Man Over 6 Feet Tall Sleep in a Short Bed Truck?
A short bed truck is only 5 feet, 8 inches long. If you are over 6 feet tall, that might sound like a bit of a pinch.
However, it is actually easy and comfortable to sleep in a short-bed truck. One way to maximize your space is by sleeping diagonally across the space; this will give you a few more inches to stretch out.
You can also put the tailgate down to sleep, which will extend the length of your truck bed by up to 1.5 feet. If you want weather protection while you're camping, you could consider investing in a truck bed tent. Not only do they keep you safe from bugs and weather, but they are also designed to be used with the tailgate down. The walls of the tent latch onto your tailgate to create an enclosed space to safely keep supplies.
Does a Mattress Fit in A Short Bed Truck?
From looking at your short bed, you may not expect an air mattress to fit in the back. But, like with a Dodge Caravan, your truck bed may surprise you.
A twin air mattress and a full-sized air mattress can both fit in a short bed truck, as long as there is no additional gear taking up space in the back.
The standard dimensions of a short bed truck are 5 feet, 8 inches in length, and 5 feet, 11 inches in width; that is 68 inches by 71 inches. A twin-sized mattress is 75 inches by 38 inches and a full-size mattress is 75 inches by 53 inches.
You won't be able to fit a normal mattress in your short bed, but one advantage of air mattresses is that they are more flexible than an ordinary mattress. Even if the air mattress is 4 inches longer than your truck bed, it is easy to under-inflate the mattress so that it will fit.
If you want a good night's sleep in your short bed truck, then an air mattress is one of your best options. Air mattresses are easy to inflate right there in the bed. They are also compact to transport and light to carry.
How Do You Make a Sleeping Pad for a Short Bed Truck?
An alternative to an air mattress is a DIY sleeping pad. There are 2 ways to make a sleeping pad for a short bed truck.
The first method is by taking an existing foam mattress and cutting it down to size. The best way to cut foam is with a serrated knife, like the kind used to cut bread. Once you remove the fabric covering from your foam mattress, simply measure out the length of your truck bed, draw a line where to cut, and trim away the extra.
The second way to make a sleeping pad is from scratch. You will need to buy enough foam to cover your truck bed. At most crafting stores, foam is available in several different sizes, from 1-inch thickness up to 5-inch thickness.
Get the thickest foam that you can find; if you need additional padding, you can get multiple rolls of 5-inch foam and stack them on top of each other. Hot glue can be used to keep the pieces of foam together. Once you have something resembling a mattress, simply cover it with a fitted sheet and fill your truck bed with bedding.
How Do You Extend a Truck Bed for Camping?
If you are taller than the length of your truck bed and like to stretch out when you sleep, getting a good night's sleep may be more about extending the length of your truck bed.
Truck bed extenders are a standard piece of equipment for helping truck owners haul larger items. There are 2 types of extenders: those that look like a cage and fit over the tailgate to make it usable space, and the kind that attaches to the hitch and forms a horizontal arm that can be used to hold up long cargo, like lumber.
Both types can work well for making a truck bed into a longer and comfier place to sleep.
If you add a truck bed extender, you could can an extra 1 to 3 feet out of your truck bed; this is the difference between sleeping on a twin or full-size mattress and sleeping on a queen-sized mattress.
If you are an avid truck camper, it may be worth it to build out your truck to make it more ideal for camping. Truck build-outs can include everything from drawers, a stove, and water storage to just a simple fold-out bed.
Even if you aren't into DIY projects, it can still be easy and cost-effective to buy 2 sheets of plywood, then add a hinge between them, and put fold-out legs on one side. This will create a strong sleeping platform that you can fold out and use to extend your sleeping space.