Can You Add a Sunroof to a Jeep Renegade?
This post may contain affiliate links. As an Amazon affiliate, I earn from qualifying purchases.
The Jeep Renegade is one of the most popular vehicles that feature 4×4 technology. This all-weather-capable vehicle is perfect for people who have a passion for adventure, so it's natural to want a sunroof to add an extra element of fun to your driving. But can you add a sunroof to a Renegade without one?
Installing a sunroof on a Jeep Renegade isn't practical. It's a complex and costly process, and you might end up with a leaking roof. However, some recent models of Renegade, including the Renegade Latitude, Renegade Islander, and Renegade Altitude, feature a dual-pane panoramic sunroof.
Sunroofs offer another dimension of enjoyment to your driving experience, but attempting to install a one on a Jeep Renegade likely isn't worth your time or money. Let's take a detailed look at the reasons why you're better off going for a model that already comes with a sunroof.
Can You Add a Sunroof to a Jeep Renegade?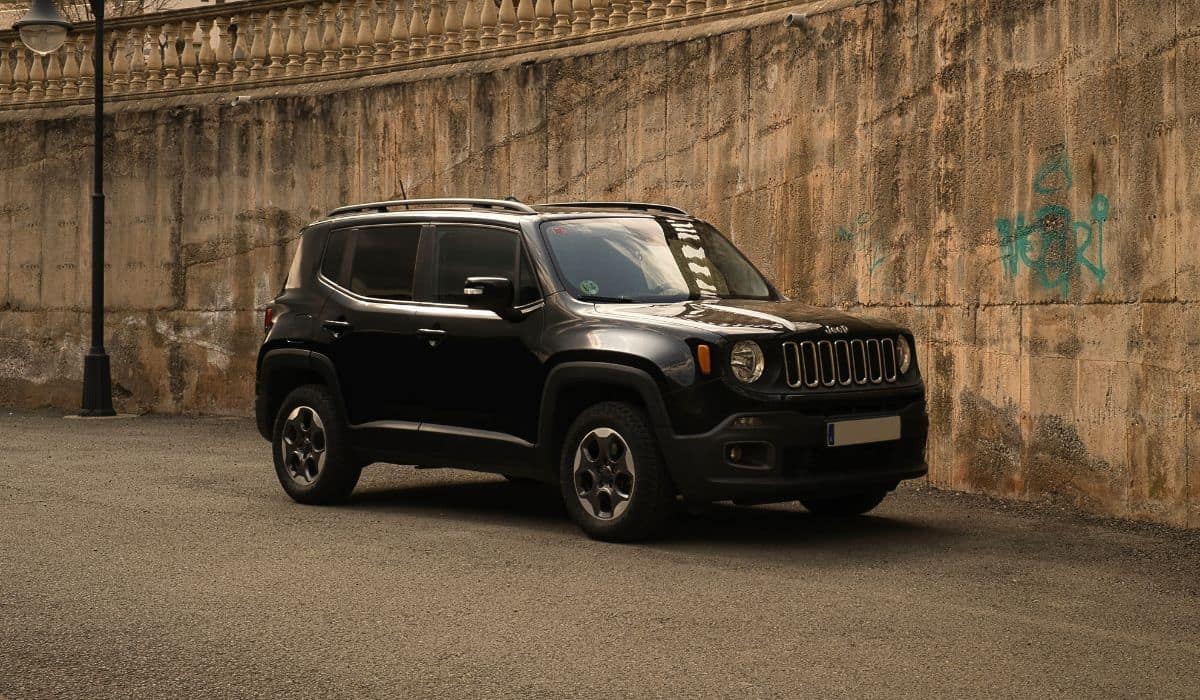 Although it's possible to add a sunroof to your Jeep Renegade, it's crucial to consider factors like the model of your Jeep, the kind of sunroof you wish to add, and the third-party installer you want to hire before starting this project.
Installing a sunroof is quite a complicated, expensive, and extensive process due to the number of steps involved.
It requires cutting a hole in the roof of your car, removing the metal frame, and then installing the sunroof. Any mistakes made during this intricate process can lead to severe car damage which can further lead to costly repairs.
Remember that this process requires specialized tools that you don't typically have lying around your home. Also, this process can only be carried out by a professional or a car dealership expert.
Experts, however, don't recommend installing a sunroof to your Jeep Renegade as it'll be prone to leaks.
How Much Does it Cost to Add a Sunroof?
Adding a sunroof to your Jeep Renegade is quite expensive and can cost up to about $1,500 to $3,000. This can't be tackled as a DIY project, and you'll have to take your car to a car dealership to have it installed.
Which Jeep Renegade Models Come with a Sunroof?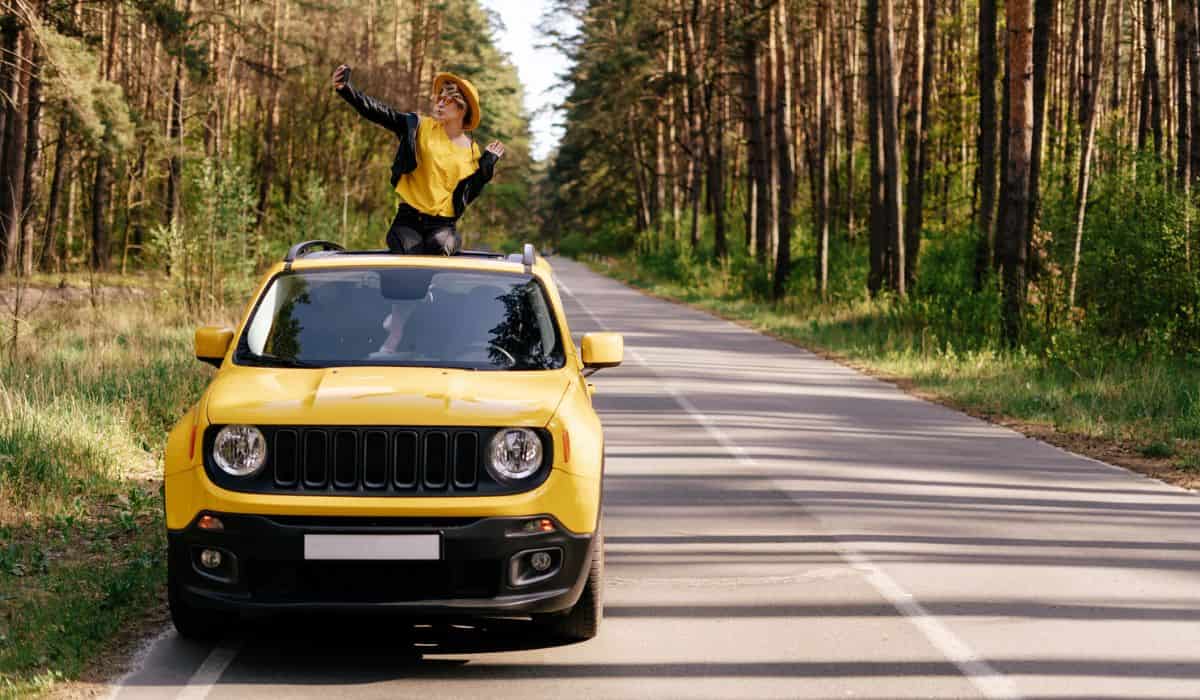 Many recent models of Jeep Renegade come with a dual-pane panoramic sunroof that allows nature lovers, adventure enthusiasts, and stargazers a perfect opportunity to enjoy the great outdoors while driving.

These models include the:
Renegade Sport
Whether you're cruising by the seaside, traveling the countryside, or traversing a mountainside, the Renegade Latitude comes with storage solutions that flex, fold, and fit in with your life.
Packed with indispensable features the Renegade Sport is able and ready to tackle trail and snow alike to confidently take you to your next adventure.
Renegade Latitude
If you want a city-friendly SUV equipped with classic Jeep capabilities, then the Renegade Altitude is for you!
This efficient vehicle features all the amenities and functions that a modern driver may want in his vehicle – premium infotainment, handsome exterior styling, cutting-edge driver assistance features, and plush and comfortable seating.
Renegade Altitude
With creature comforts, modern style, ample storage space, and undeniable fun, the Renegade Altitude offers various all-weather luxuries to its drivers.
With gloss black hedging, 18-inch gloss black wheels, exterior mirrors that feature integrated turn signals, handsome grille rings, and much more, the Renegade Altitude offers plenty of open-air freedom and the best-in-class off-road capability.
Renegade Islander
The Renegade Islander is a compact SUV that comes with an array of safety and tech features including an excellent air filter that minimizes airborne dust particles and keeps your Jeep interior fresh and healthy. The heated steering wheel and heated front seat feature help to keep you warm regardless of the temperature outside.
The Renegade Islander also has a touch-screen infotainment system that features a nine-speaker Premium Audio system and a 560-watt amplifier for an unforgettable music experience.