Using a Leased Car for Uber: What Are Your Options?
This post may contain affiliate links. As an Amazon affiliate, I earn from qualifying purchases.
Uber is a great way to earn a bit of money on the side, but if you lease and rent cars, you might be wondering whether you can use a vehicle for the ride-sharing service. Is it possible? More importantly, is it profitable?
You can use a leased car to drive for Uber if you meet the app's vehicle and driver requirements. However, it might not be profitable. There's not only gas, repairs, and insurance to worry about, but lease payments, too. Leases also limit the miles you can drive before paying an extra fee.
Becoming an Uber driver is as simple as meeting the vehicle and driver requirements and signing up, but there's additional considerations to make when using a leased car. Let's take a look at the process and the pros and cons so you can determine if it's worth the hassle.
Can You Use a Leased Car For Uber?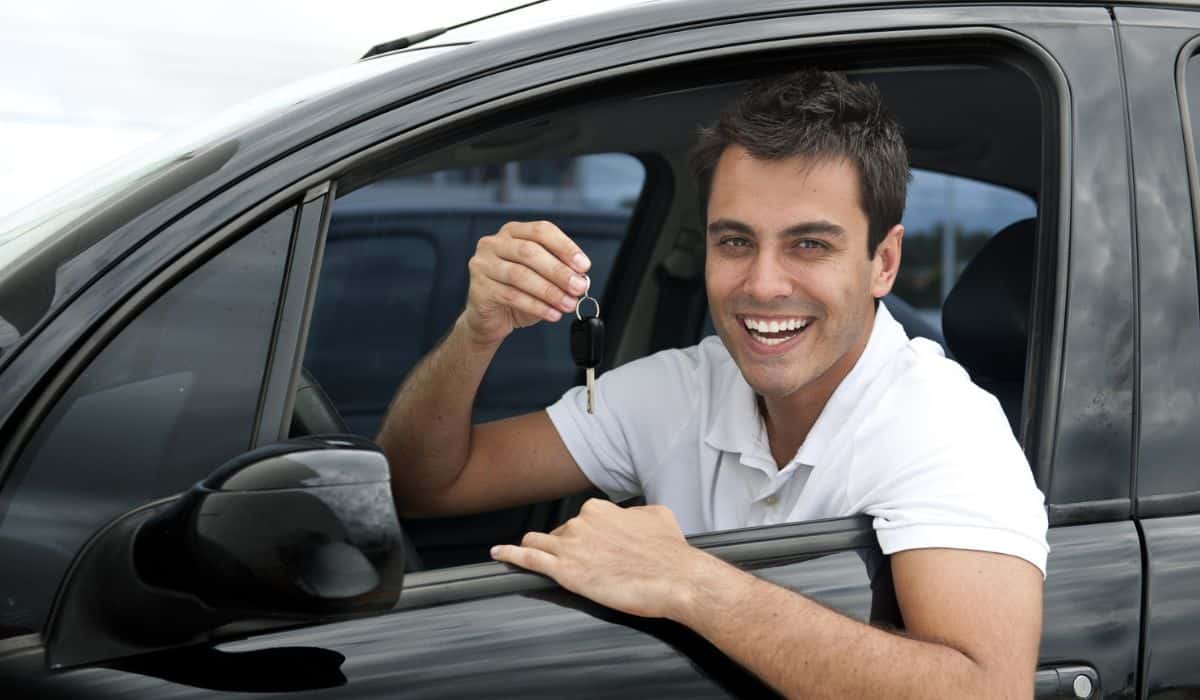 Yes, you can use a leased car as an Uber driver. Uber offers a way to earn money for anyone who owns or leases a vehicle. You could use the ride-sharing service to generate a side income or earn a substantial amount of money by simply driving full-time.
If you're using a leased vehicle, then it's possible to use the money you earn from driving to make your car payments.
Because Uber provides so many different services, make sure you also decide the type of service you want to offer. Would you prefer to deliver food, offer rides, or do both?
Along with the type of service, it's also advisable to decide the kind of rides you'll offer based on the space and cargo of your vehicle. While larger groups are usually more profitable, there's also a chance that you'll end up driving a pretty rowdy group.
How to Use a Leased Car For Uber
The process of using a leased car for Uber is the same as using a car that you own: you simply need to meet the minimum requirements and sign up. You don't need to meet a specific amount of hours or need any special paperwork, as your car still qualifies in the same way.
However, before you begin the sign-up process, ensure that both you and your car meet the minimum requirements. You can used a leased car for Uber if you meet these conditions:
The leased car is in your name.

You meet all the minimum requirements for Uber drivers.

You have the appropriate insurance.
However, make sure you read the fine print on your lease contract, especially the number of miles you're allowed to drive before you're charged extra.
Driver Requirements
In order to become an Uber driver, you must meet your area's minimum age requirement and have the following:
At least one year of experience working as a licensed driver.
Three years of experience working as a licensed driver if you're younger than 23 years old.
An eligible four-door vehicle.
A valid driver's license.
Proof of vehicle insurance.
Proof of residency that clearly shows your state, province, or city.
A clean criminal background.
A clean driving history.
A forward-facing driver profile photo that shows your entire face.
Vehicle Requirements
Along with driver requirements, there are also a few requirements your vehicle must meet before you can use it for Uber. Note that these requirements vary based on location, but in general, you'll need to meet these conditions:
The car must be fifteen years old or newer.
Your car must have four doors and should be able to transport at least four passengers.
The car must have a clean title, and should not be reconstructed, rebuilt, or salvaged.
The car must be owned by you and should not be a rental. If you don't own the car, then you must be listed as the driver on the insurance.
The interior and exterior of your car must be in excellent condition, and free from any rust, dents, or any other cosmetic damage.
If your vehicle doesn't meet all the aforementioned requirements, then you can still use your car for Uber Eats.
Pros & Cons of Using a Leased Car for Uber
Of course, there's advantages and disadvantages of using a leased car for Uber, and it's important to understand both before you make a decision.
After all, the last thing anyone wants is to sign up as a driver, only to find out that they don't generate nearly enough revenue to profit from the experience.
Benefits of Using a Leased Car for Uber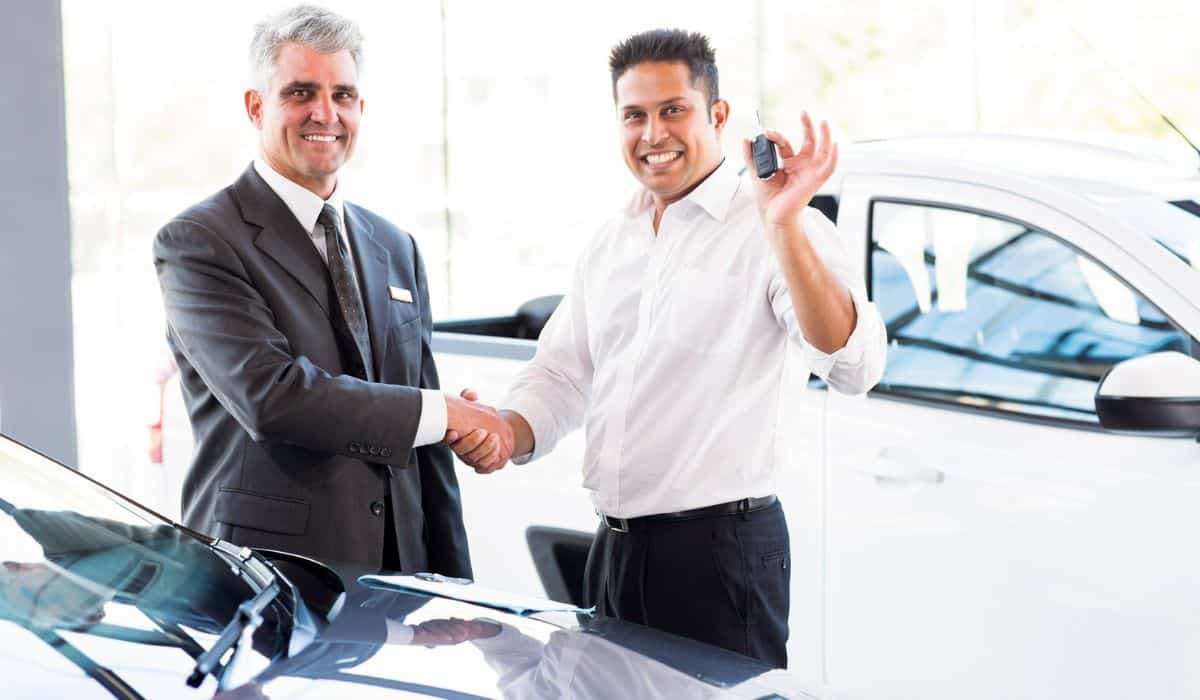 Uber can be an appealing way to make money through the ease of using an app. On top of this, some aspects of driving a leased car can make the job even more convenient.
Here are some benefits of using a leased car for Uber:
Easy Money
Most leased cars are available at a cheap enough rate that you'll be able to quickly earn a profit by driving for Uber. If possible, try to pick up long-distance drives, so you can earn more money from each customer.
This will allow you to make your lease payments and catch up on all your other bill payments as well.
More Customers
If you lease a modern vehicle, you'll increase your chances of picking up more rides. This is because people are more likely to choose a vehicle with heated seats, air conditioners, and premiums like sunroofs than one without any special features.
Fortunately, leasing a newer vehicle costs much less than actually purchasing it.
Better Fuel Economy
According to Uber, each driver takes home around $25 per hour. Depending on where you live, it might be possible to pay for insurance, gas, and lease payments with only a few days of driving.
If you lease an inexpensive car, then you'll further be able to enjoy increased profit margins, better fuel economy, and a greater number of clients.
Flexible and Contract-Free
You can drive for Uber only for the duration of your lease and then stop working once you're done with your car. This is an excellent and incredibly efficient way to make your lease payments without being bound to a contract, which is something you won't be able to do with other jobs.
However, it's important to note that the results will vary according to your area, the local population, and the number of people who actually need rides.
Drawbacks of Using a Leased Car for Uber:
Just like anything else, using a leased car for Uber has its downsides. It's up to you to decide if they're worth dealing with.
Here are some of the drawbacks of using a leased car for Uber:
Additional Payments
If you're leasing a car only to earn a side income as an Uber driver, then it's highly unlikely that it'll be worth all the hassle. Along with your monthly payments, you'll also have to make gas, warranty policy, and insurance payments, which would probably eat up all your profits.
Limited Mileage
Most leased cars have a maximum mileage that you're not allowed to exceed. For example, if the terms of your lease agreement cap your car's mileage at 12,000, then you can't exceed that number.
This limitation might prevent you from generating enough profit to make driving worth the investment.
If you exceed your lease's mileage agreement, then you'll have to pay hefty fines as well. This cost will probably wipe out all the money you saved by driving for Uber, making your leased car cost much more than you originally thought it would.
Repair Costs
Brake pad replacements, tire rotations, and oil changes are only some of the repairs that you'll have to constantly deal with.
Driving for Uber means that you'll have to repair and replace car components much faster than you would if you were driving regularly, so make sure you factor in all these payments before making a decision.
Voided Warranties
Most third-party warranties become void once you start driving for a rideshare company like Lyft or Uber. This is because they know you'll be driving much more often and with people who aren't included in the policy.
So, before you start using Uber, make sure you run the decision by your warranty company to avoid void warranty policies.