What Are the Best Years for Range Rovers?
If you're in the market for a Range Rover, you will want to know what year to look for to make sure you're getting the best one possible.
It's a luxury SUV after all, so you want to get the one with the best quality.
What Are the Best Years for Range Rovers?
The best model years for the Range Rover are 1994, 2003, and 2012. 1994 was the last version put out before BMW bought Land Rover, making it the last model released before the original era ended. The 2003 was the first to include BMW's engine, and they improved upon that up to the 2012's release.
Let's look at what makes a good model, why these are the best, and how you can keep your Rover reliable (despite its reputation).
Keep reading to learn more!
Kelley Blue Book Ratings
Kelley Blue Book is a great place to check out specs and reviews on cars, and they sometimes even have experts give their reviews on the cars in question.
The experts on KBB give the highest rating to the Range Rover 2012.
The experts give this year a 3.7 score out of 5, while consumers give it a score of 3.9.
Interestingly, consumers give that same score (3.9) to all the years preceding 2012 as well, all the way back to 1995 (including the 2003 model), but consumer ratings on Kelley Blue Book aren't all that reliable.
All the same, it's interesting that consumers agree on the same rating for such a long stretch of time.
BMW bought Land Rover in 1994, so that could be why the stretch of 3.9 consumer ratings started there.
The consumer ratings go up higher when you go back further past 1995, though there are still no more expert reviews.
The 1994 model is rated at 4.2 by consumers, making it one of the highest-rated Range Rovers on Kelley Blue Book.
2012 Range Rover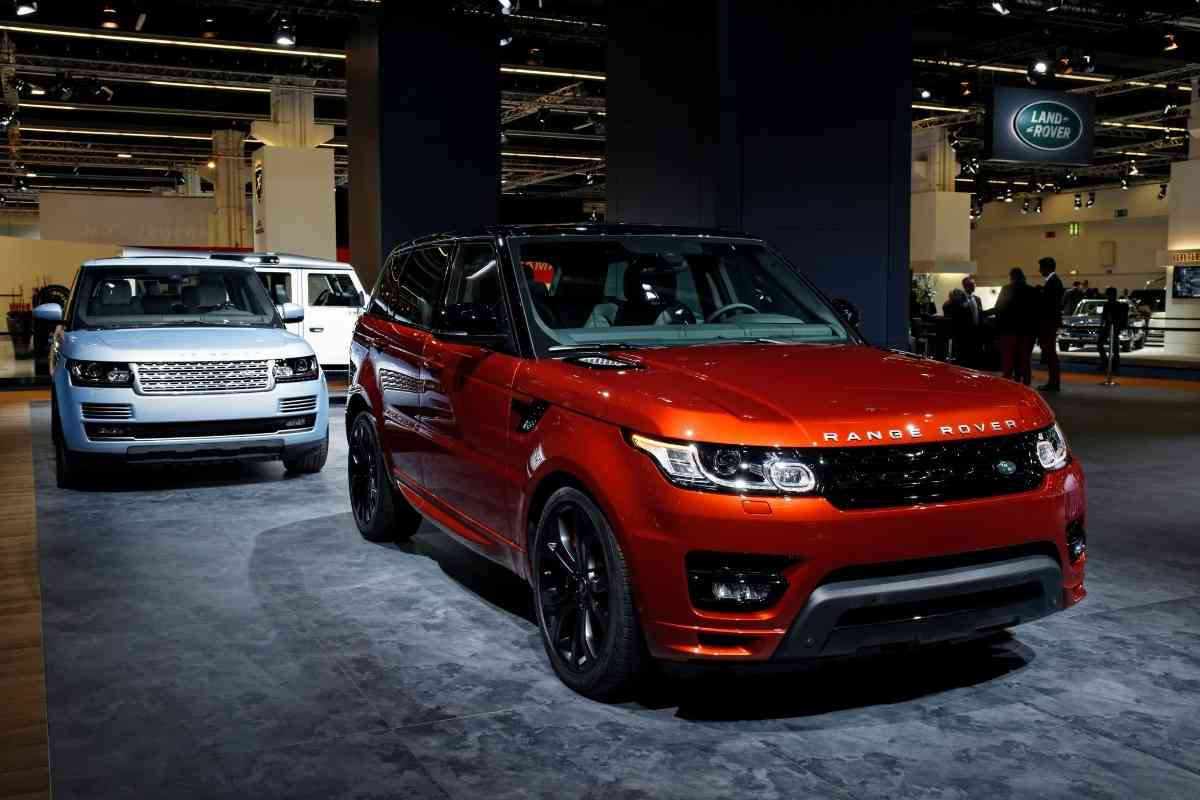 J.D. Power rates the 2012 Range Rover at 7.8 (out of 10) overall, with an 8.7 critic rating, 8.8 for performance, and 8.5 for the interior.
It also gets 3 out of 5 for its reliability rating, which is impressive for a Range Rover.
Like other Range Rovers, this model was built for its off-road capability and on-road comfort so you can go anywhere, do anything, and do it in style.
This model had a style upgrade from previous models that makes it stand out, so you know it when you see it.
You can't deny this car has status among luxury SUVs.
It's a full-size luxury SUV, providing a comfortable 5 seat ride both off and on the road with its electric air suspension.
This suspension keeps your ride smooth whether the terrain is rough or your vehicle's load is unevenly spread by adjusting the suspension dampers nearly 100 times per second.
On top of that, it has great handling for such a big SUV.
The 20-inch wheels and 11-inch ground clearance, combined with the four-wheel drive, allow this Range Rover to go places that no sedan would dare approach.
There are numerous controls and info displays you can use to make your ride more comfortable.
You can even use the controls to select the terrain you're driving on.
Then, this Range Rover will respond by automatically changing the way the engine, transmission, and other parts are working to make it work for that terrain.
2003 Range Rover
The 2003 model was the first Range Rover to get BMW's M62 V8 engine, which can be reliable if it's properly maintained.
Lots of people bash on the reliability of Range Rovers, but if you take care of it, it should do fine.
This model currently has a 4.6 out of 5 review on edmunds.com with 95 reviews.
Over 70 of those reviews are five-star reviews.
Some of the reviews even report surprised satisfaction at how long their Range Rover has lasted.
We're not saying you shouldn't make sure to get a warranty, just that it's not as unreliable as its reputation says it is.
1994 Range Rover
The last model released before BMW took over, the 1994 model, is one of the last of a classic line.
Kelley Blue Book's 4.2 consumer rating is backed up by a 4.3 rating on edmunds.com.
Though it's a '94, this model has an automatic transmission and a combined mpg of 13.
It has permanent four-wheel drive, a four-channel anti-lock braking system, and electronic traction control.
It even has a factory-installed alarm system with keyless entry (first implemented in the 1994 model), which is impressive for an older vehicle.
It also has soundproofing, air conditioning, and a glass sunroof that can be moved out of the way or replaced to shade out the sun.
The suspension is controlled electronically with four air springs, shock absorbers, and height sensors.
This was a new feature added for the 1994 model.
Of course, Range Rovers made later than this one also has this feature, but it's so cool to think that this technology was already being implemented back in 1994.
Repairpal.com rates this model's reliability at 2 out of 5, which is average.
As an older car, repairs can be cheaper than with newer models, but with that reliability rating, the issues will also come around more often.
Reliability Questions
Land Rovers in general, and especially Range Rovers, get a lot of flack for their reliability.
In fact, most people argue that they're not reliable at all.
To these people, we have two questions for you to consider: first, are you taking proper care of your engine? If not, how can you expect any luxury car to be reliable?
The fact is that, yes, if you don't take care of your engine before issues start coming up, it will turn into a money hole of unreliability.
So, pay attention to your engine and take good care of it.
Change the oil regularly, keep an eye on the cooling system, for goodness sake, don't ignore the service light, and your Range Rover will last you for many years to come.