What is the Difference Between a Range Rover and a Land Rover?
When it comes to picking a luxury sports vehicle, there can be no doubt that Land Rover makes one of the best ones on the market. But when you are on the lot and trying to decide which one you want, it might be kind of confusing at first since the names are pretty similar. But in all reality, the difference is actually pretty simple. 
What is the Difference Between a Range Rover and a Land Rover?
Land Rover is a maker of both Land Rovers and Range Rovers. The full name for the Land Rover is Land Rover Range Rover but everyone just says Land Rover for short. Range Rover is another specific model made by Land Rover.
Of course, there are a great many differences beyond just the name but it is important to start there so you do not get confused when talking about the different models.
Background History
The first Land Rover can trace its way back all the way to 1948 to the very first model, the Series I Land Rover. In the years that followed, the Land Rover brand skyrocketed in popularity and grew a cult following especially in the off-road market.
This in turn, over time, enabled Land Rover vehicles and the company to grow into their own, unique brand.
These new vehicles all had a similar style in mind with a focus being on creating four-wheel drive, off-road capable models that could be marketed to the luxury market.
To cater to this growing market, starting around 1970, the Range Rover, and all of its subsequent iterations were born. It was designed to cater to a more upscale market and it quickly became a status symbol.
This latest model by Land Rover was the perfect combination of luxury and off-road capabilities.
Although the British based company had tremendous success selling the vehicles in foreign markets, the Range Rover did not debut in the United States until 1987.
 Because of that, many Americans think Range Rovers are a separate brand since they are more popular in the US than the Land Rovers but that is not the case.
Either way, both of these models are among the most popular, luxury sport utility vehicles on the market
Different Model Families
Since the introduction of the Range Rover, Land Rover has continually pushed out different models every year.
These models have continued to evolve to give these vehicles their own unique flavors. Starting with the introductions of the mid-level Discovery and entry-level Freelander line, in 1989 and 1991 respectively, there has been an ever-changing evolvement of the Land Rover family.
In 1990, Land Rover Defender was released and the series continued to evolve for where today the Range Rover series has four distinct classes and the Land Rover has two and all their various sub-models.
Also, recently Land Rover announced they would start making a remake of the Defender series starting in 2020.
Some of the common series of vehicles for the Range and Land Rovers are listed below:
RANGE ROVER MODELS
Range Rover – The very first Range Rover that has had few changes since first produced in 1970.
Range Rover Sport – An enhanced version of the original Range Rover more designed for off-road performance that before
Range Rover Velar – A smaller, more compact version of the original Range Rover designed for the modern era
Range Rover Evoque – A newer model designed for every day driving and as an entry into the Range Rover family.
LAND ROVER MODELS
Land Rover Discovery – The largest of the Land Rover models that have up to three rows of seats and can tackle any kind of driving from city streets to mountains.
Land Rover Discovery Sport – A smaller version of the Discovery model more geared towards those who want to drive off-road.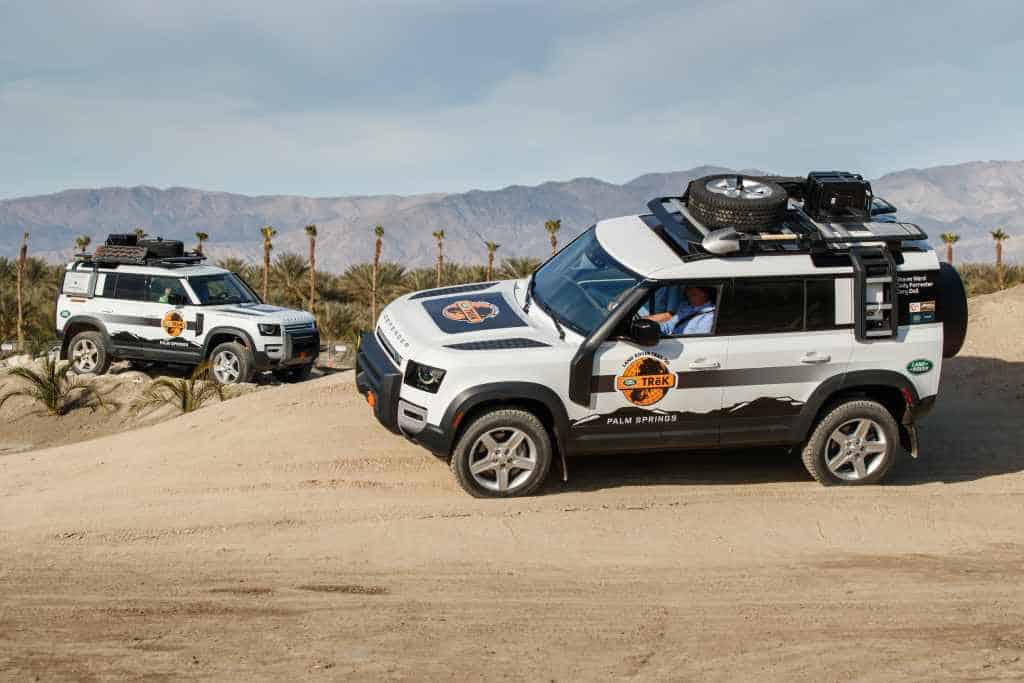 Basic Differences Between the Two
The Range Rover, though first designed towards those who liked to drive off-road, has started to morph into the more luxurious of the two. Do not let that fool you though.
Range Rovers handle incredibly well both on and off-road but it is used more as a statement of wealth and position. That is why in all of the commercials Land Rover creates there is not a focus on Range Rovers driving outside as much as Land Rovers.
The Land Rover is the more practical vehicle between the two. While it still shares much of the status and prestige of a Range Rover, it is nowadays more associated with those who want to drive off-road.
You will commonly find that these are the vehicles at the beach or driving up mountains. It can also haul a lot more cargo and can still hold up to seven passengers.
Commonly, whenever magazines or blogs review off-road vehicles they are going to look at Land Rovers and not Range Rovers.
Land Rovers are, in a short sense, are the more utilitarian option, while Range Rovers are more focused towards those wanting class and style.
It is also common for the brand name of Range Rover to be used interchangeably between the two models but please be careful since as discussed earlier that is definitely not the case.
But as far as customer bases are concerned, if you are more interested in driving a lot than a Land Rover is the obvious choice while the Range Rover caters more towards the business class.
The two vehicles also handle slightly differently. Land Rovers drive a little harsh and are sometimes difficult to drive but that makes them better for the rough terrain they are expected to go over.
On the other hand, the Range Rover is more suited towards city and highway driving which makes driving one seems almost like driving on glass. 
To put it bluntly, the Land Rover is a car that likes to drive in the open air and wide, rugged spaces that do not fit regular streets all too well.
Range Rovers are like giant status symbols for those who do not really like to go on rough terrain, but can if they want to, and are better for showing off around the neighborhood than doing a lot of tough driving.
What's More Expensive a Range Rover or a Land Rover?
Broadly comparing the two models once would expect the average Land Rover to cost about the same as the average Range Rover if all of their various series and sub-models were compared to one another.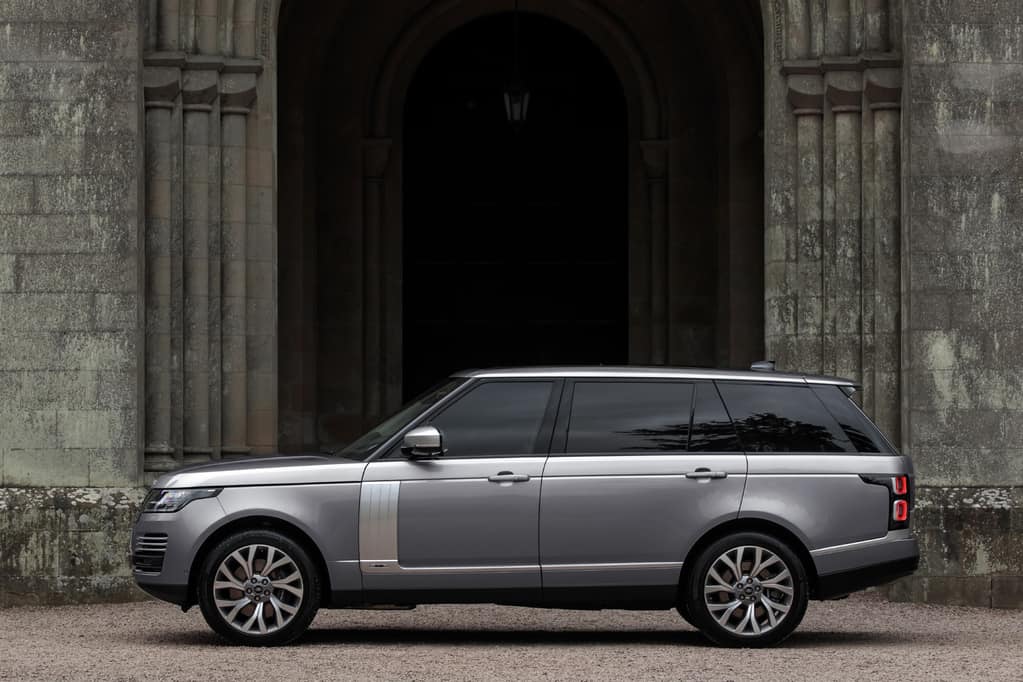 However, when looking in the same series the difference in price can be rather stark. This is can be caused by a variety of factors but some of these could include different features that come stock with new Range Rovers every year.
To get some recent examples of that, you can look at the price differences for all of the 2020 models.
The cheapest Land Rover Defender comes in at almost 50,000 dollars while the most expensive Land Rover model, the original Land Rover Range Rover, starts at a little over 90,000 dollars.
Compare that to the cheapest Range Rover at 90,000 dollars and some of the different models going up to over 200,000 dollars!
But if one had to look at trends, it would have to be the Range Rover. Two main factors drive the cost up for a Range Rover compared to a Land Rover: reliability and new features. As far as the reliability issue, the Consumer report frequently gives Range Rover one of their lowest reviews every year.
This is because the Land Rover design has not really changed all that much over the years. Those people that drive them have not really had a desire to see the original, rugged designed changed.
As an interesting example as to the repair costs, one UK driver bought an unlimited three-year warranty and within that time had to get 21,000 dollars worth of work done on a 27,000 dollar vehicle! Talk about putting a dent in your wallet!
Another driving factor in the price difference range is the fact Range Rover customers consistently clamor for the newest and latest technologies and upgrades.
They want a more "luxurious" or "glamorous" experience year over year that forces Land Rover to spend a lot of money developing and implementing these new technologies.
In the end, what that means for the customers is that the Range Rover will cost a lot more without necessarily benefiting from the economy of scale.
Conclusion
The differences between a Land Rover and a Range Rover are pretty significant. Though both were originally designed to combine a luxury sports car with off-road capabilities, the two have definitely gone in two different directions since their creation.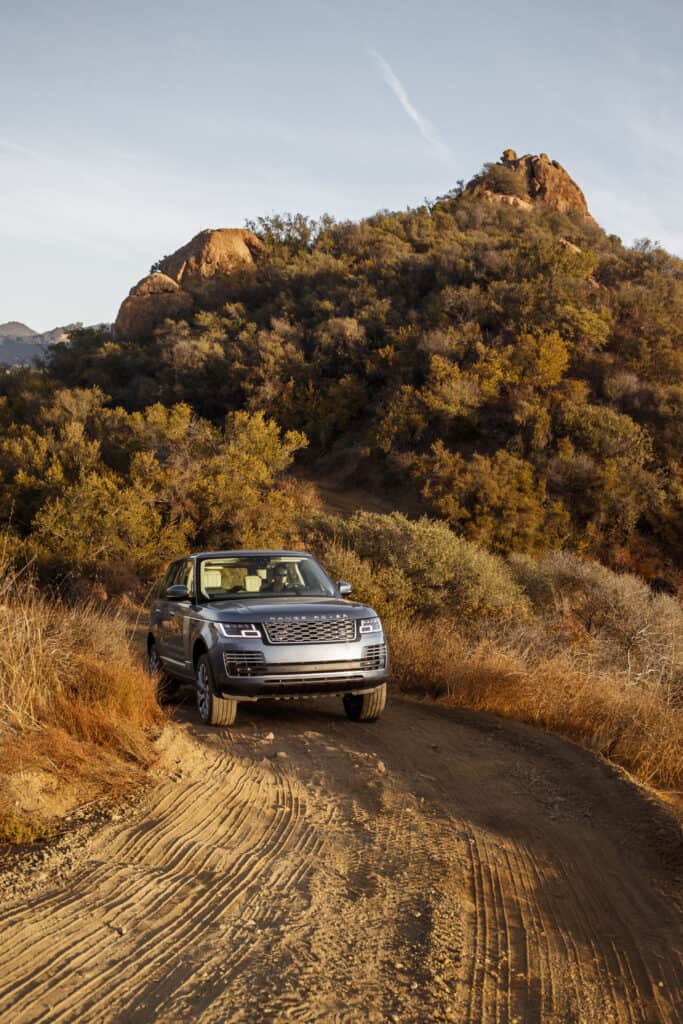 The Land Rover has stayed true to its roots of being an off-road vehicle while the Range Rover has morphed into a car for the rich and famous who are not as concerned with off-roading.
Since these two models have entirely different customer bases, the price is greatly affected by it. If one is looking for the more affordable, off-road vehicle then a Land Rover would be the clear winner.