What Are The Best Years For The Mercedes G Wagon? (Revealed!)
This post may contain affiliate links. As an Amazon affiliate, I earn from qualifying purchases.
So, you want to buy an icon. Well, nobody can blame you. The Mercedes Benz G-Class is the epitome of luxury, off-roading capacity, and ruggedness combined. Plus, with a design that has changed little in decades, it's proven its reliability. Still, the G-Wagon isn't perfect, so it's common to have some questions. So, what are the best years for the Mercedes Benz G-class? Let's find out.
What are the best years for the Mercedes Benz G-Wagon?
The best years for the Mercedes Benz G-Wagon are between 1996 and 2002. These have a more robust transmission that can withstand more miles. Plus, it comes with many reliable engine options. These G-Wagons also have limited electronics, so they're less prone to issues. We must clarify that Mercedes-Benz didn't start importing the G-Wagon until 2001. Third-party companies have done so since 1993, so finding these models is rare and expensive.
If you find G-Wagons within these years and in good condition, you have a vehicle that will last for years. It's not the most luxurious inside, but it makes up for it with exceptional off-road performance.
After all, the G-Wagon was born with truck DNA in its blood. Since the start, it has had a rear, front, and central locking differentials and low-range gearing.
If you fancy a newer G-Wagon with more power, the G 500 and G 550 are great choices. Both entered the US market in 2005 and came with reliable engines. From 2005 to 2008, the G 500 housed the legendary M113 V8. This engine isn't the most powerful V8 out there.
Still, it makes up for this lack of power with outstanding reliability and high torque. Mercedes-Benz then upgraded it to the M273 V8, which is more powerful and has more torque. There's another benefit. It doesn't have turbos, and it's still simple in mechanical terms, so it's less prone to failure.
We have to say that all G-Wagons are expensive, regardless of the model you're buying. This high price is due to several reasons. First of all, design has changed little in four decades, so it doesn't depreciate as much as other vehicles.
Second, it comes with top-of-the-line components and, in later cases, luxury interiors. Plus, there are few G-Wagons out there, and that's the perfect combination for an expensive SUV.
Another question that can come up is how many generations of G-Wagon there are. We'll explain in detail how each generation differs and how it entered the North American market. Plus, we'll cover some of the better G-Wagons from each era.
W460: The first-generation G-Wagon (1979-1992)
This generation is a collector's item in many countries. The W460 G-Wagon entered the market as a rugged utilitarian vehicle aimed at armies and governments.
The standard engine was a weak but reliable 2.3L inline-4. Still, the first G-Wagon earned a reputation for ruggedness and reliability. So if you want a 2.3L engine, know that it will take you anywhere, but you need patience.
Mercedes-Benz didn't import the first-generation G-Wagon to the US as the company felt there was little demand. So, finding one of these in the US is complicated. Those that do roam around are expensive collectibles. Still, you can find models available for import, and those with any engine beyond 3.0L are the best.
In time, the W460 evolved into the W461, which still had its sights on governments, militaries, and NGOs. Only that, this time, Mercedes-Benz did introduce a civilian version. If you want to get one of these, you should opt for the five-speed manual.
Plus, get your wallet ready as they are expensive to import. The civilian version of the G-Wagon is the W463, which entered the market in 1990 and lasted until 2018.
W463: The first-generation civilian G-Wagon (1990-2018)
The W463 is Mercedes-Benz's first crack at taking the G-Wagon to the civilian market. With this generation, Mercedes-Benz combined off-road capability and luxury. In addition, versions like a three-door and a cabriolet also widened the market.
Plus, it came with many engines, with the M113 V8 being an ideal choice for those who want power. On the other hand, the W463 G-Wagon is a heavy SUV, so moving it about requires plenty of oomph under the hood. So, you should try to aim for anything over the 3.2L inline-6.
After the G-Wagon entered the US market, Mercedes-Benz realized that there was more potential. Thus, the German manufacturer introduced specialized engines and even the AMG version. Unfortunately, while these engines are powerful and these models exude luxury, they're prone to sensor and electronic issues.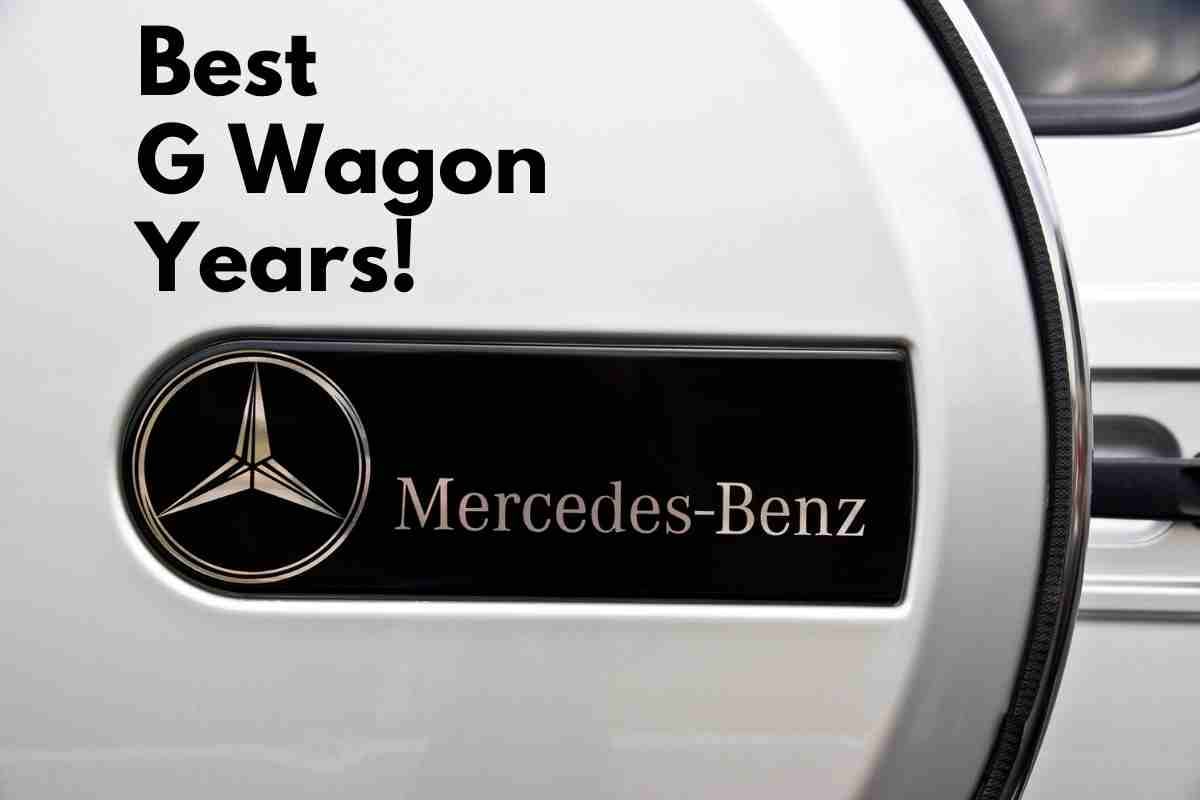 Mercedes-Benz kept the G-Wagon going for almost twenty years with very little change. Still, stricter regulations demanded change, so Mercedes-Benz came up with the W464.
The latest generation maintains the traditional G-Wagon aesthetic. However, if you want to buy one, there are some essential details that you need to take into consideration if you're looking to buy one.
W464: The second-generation G-Wagon (2018-present)
To meet regulations from both the European and the North American markets, Mercedes-Benz updated the G-Wagon for 2018. First of all, it's longer and wider. Second, with a broader front, the G-Wagon now fulfilled the demands for pedestrian safety.
The second critical change is that the G-Wagon now had an independent front suspension. Historically, it came with a solid-axle front and rear suspension. This upgrade improved handling and made for a more comfortable drive in urban and highway conditions. But it was also to fulfill another significant change.
Mercedes-Benz also changed the steering. Older models had a recirculating ball, which is reliable but can feel sluggish at times, especially with a large vehicle.
Instead, the W464 has a rack-and-pinion steering with electronic assistance. These devices helped regulate steering to better fit different driving conditions.
Finally, Mercedes-Benz reduced the engine options. This generation comes only with two V8s and one inline-4 (this one for the Chinese market). Plus, Mercedes-Benz announced that it would stop selling V8 engines by 2022. So, there could be some speculative rise in the price of these icons.
All W464s come with a 9-speed transmission that helps with smooth driving and fuel economy. However, it's not as responsive while off-roading.
The future of the G-Wagon seems dim. This icon is becoming even rarer as the years go by, so if you're looking for one, get ready to pay big bucks. Plus, there are some key aspects that you need to look at when buying one.
What to look for when buying a Mercedes-Benz G-Wagon?
Here are some essential aspects that you need to inspect when buying a G-Wagon. These apply regardless of whether it's imported or purchased in the North American market.
Bodywork:
Any Mercedes-Benz from the 1990s is prone to rust. Since the G-Wagon is an off-roader, it has probably seen challenging terrain, including snow. Check for rust all throughout the underbody. Avoid models from the Rust Belt, as these are almost always full of corrosion.
Also, do not be afraid to ask for maintenance records or perform car checks to see if the G-wagon you're buying is a flood car. If there's evidence that it is, it's best to avoid it.
Engine:
If you're looking to buy an AMG G-Wagon, the engine has probably seen some high-revving. After all, these are high-performance engines.
Plus, since they're so complex, any failure could mean big bucks. So, don't be afraid to spend big bucks checking them for oil consumption, compression, and power output.
Most Mercedes-Benz engines consume oil, but it shouldn't be excessive. So, check for level. Whenever you're inspecting the car, check to see if oil quarts are lying around. If there are, then it's best to walk away.
Transmission:
The most reliable G-Wagon transmissions are the 5-speed automatic and manual from the W463. These are not as refined as newer options but should shift with ease. Plus, these aren't prone to leaks if well maintained. Check for leaks and gasket conditions.
The 7-speed and 9-speed transmissions are prone to issues. Sensors can wear out, so be sure to check that they shift correctly, especially at high speeds.
If there are any leaks, you might need to change the gaskets, which is an excellent opportunity to check the transmission oil. If it has shiny metal flakes, it means that internal components are grinding. You should avoid that vehicle.
Differentials:
The G-Wagon has always had three locking differentials, but most models will never see off-road terrain. That's both good and bad news, especially with the AMG version.
Probably, owners have never locked the differentials. While this means that they're in pristine conditions, they might also lack the proper lubrication that comes with use.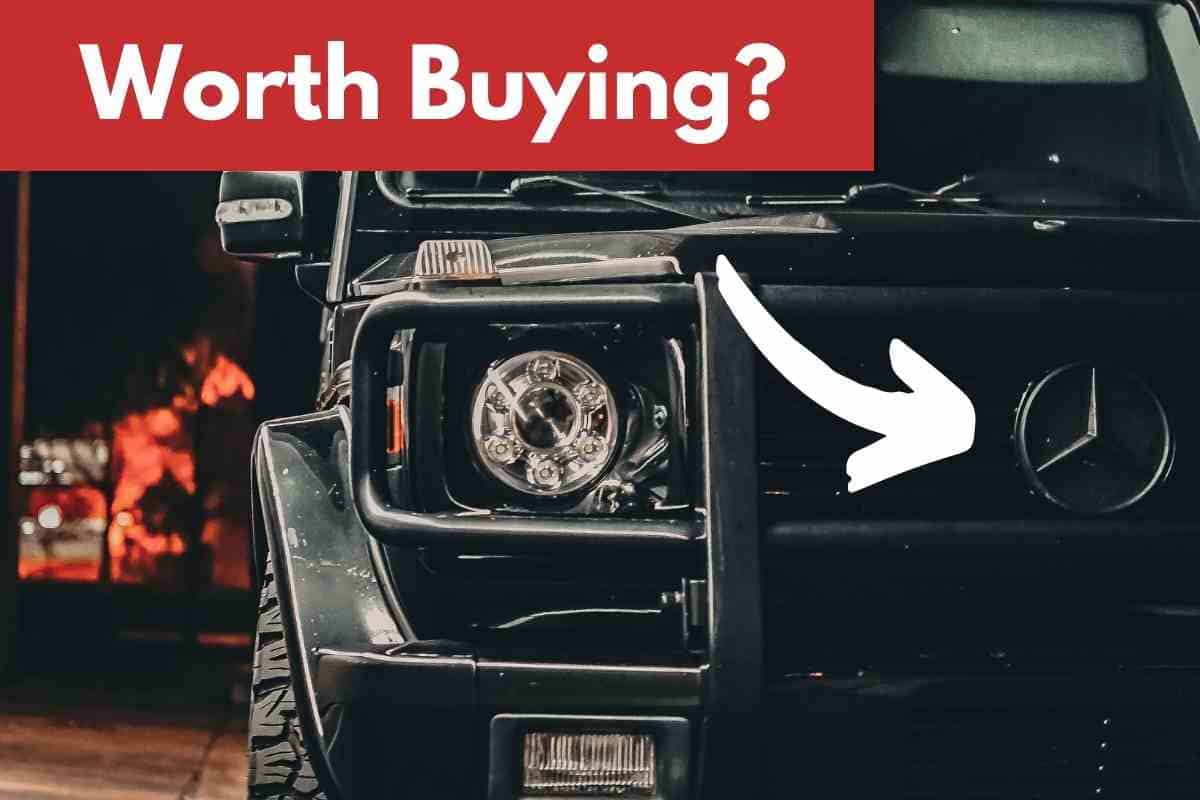 So, while an AMG G-Wagon might have perfect bodywork, but dried gaskets. So, always engage the differentials to check if they work. Also, inspect the underside for leaks and gasket conditions.
Closing thoughts:
The Mercedes-Benz G-Wagon is an icon. With its looks and off-road capability, it's the complete package. Plus, it hasn't changed in years, so there's slight depreciation.
In fact, the G-Wagon holds its value very well. While they're getting rarer, the G-Wagon is still a popular SUV amongst those who want to go a step above. So, what are the best years for the Mercedes-Benz G-Wagon?
This article aims to answer that question and provide you with more vital information about these vehicles. The best years are those from 1996 to 2002. These have the most robust transmissions and reliable engines. In general, most of the W463 models out there are reliable.
However, you have to be willing to pay a premium for maintenance. The newer W464 is also reliable but is very expensive and can have transmission issues.
We also wrote about some of the common issues with the Mercedes-Benz G-Wagon. Though it's reliable, there are some key issues, such as transmission and rust. Keep this in mind when looking at used ones.
Hopefully, this article can provide you with enough information to buy the right G-Wagon for you.