What Is The Best Used Overland 4×4 Vehicle In The US?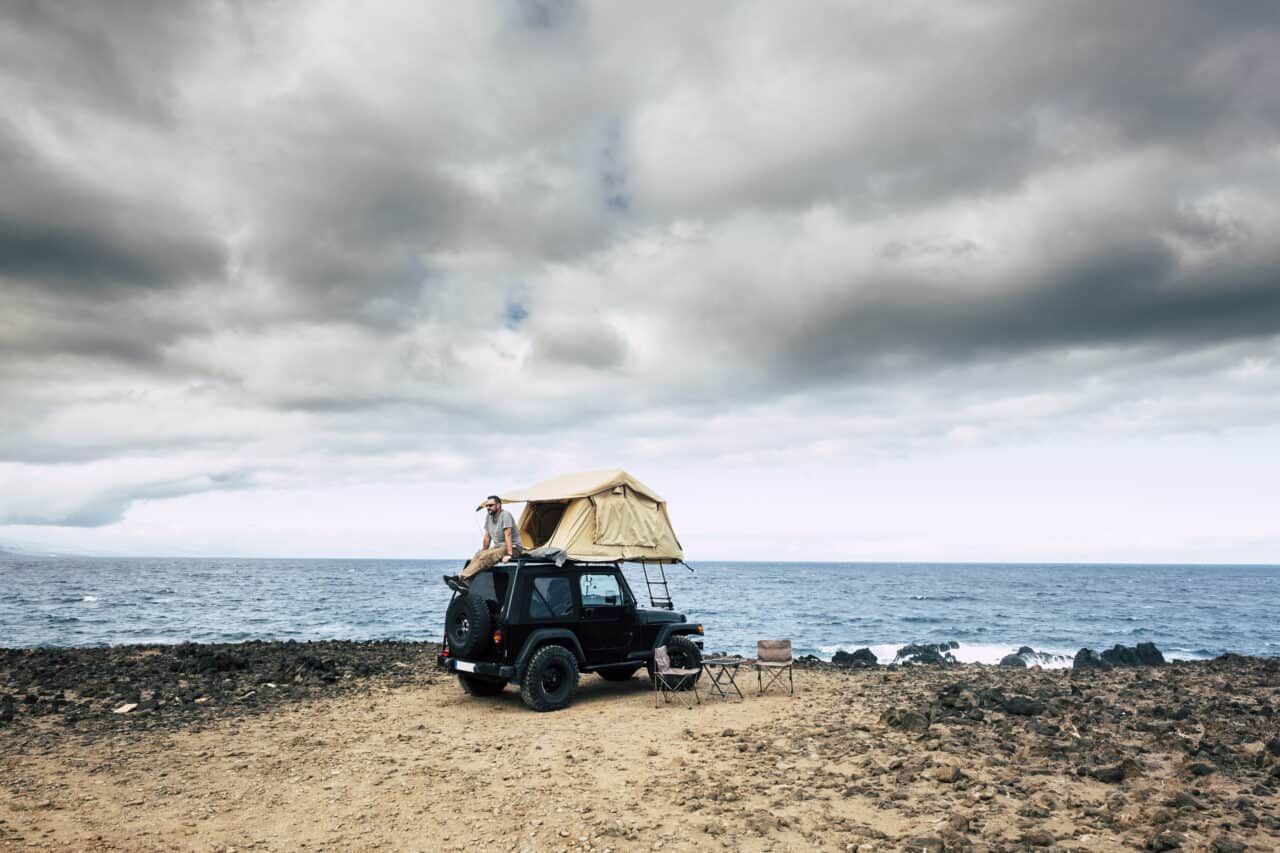 To put it simply, Overlanding is a form of self-sufficient traveling wherein you combine camping with all-terrain driving. Kind of like van-life, overlanding gives you the ability to travel to new areas and see new places with the comfort of sleeping and cooking quarters.
A large part of Overlanding is buying the right type of vehicle and being able to outfit it with all of the comforts you need for a life on the road (or lack of a road.) A necessity for any Overlander is their cars 4×4 capabilities, which will allow them to drive over
The goal in purchasing an Overland vehicle is to find a model that won't require a lot of extra modifications. That's why the Jeep Wrangler is a fantastic option for a lot off-roaders, as it's built specifically for that purpose.
Why Do People Go Overlanding?
"Overlanding is self-reliant overland travel to remote destinations where the journey is the principal goal. Typically, but not exclusively, it is accomplished with mechanized off-road-capable transport (from bicycles to trucks) where the principal form of lodging is camping, often lasting for extended lengths of time (months to years) and spanning international boundaries."

automobilemag.com
Overlanding has gained a lot of traction in the last few years as a way to get out of the house, explore some new areas of the world, and be able to use technology to your advantage while at the same time leaving time-consuming technology like the internet, laptops, and televisions at home.
While a lot of mobile living can include the advantages that RV or Van Life can grant you, those types of outfits simply just don't have the off-road capabilities that Overland vehicles have. While RVs or Vans might have working bathrooms, ovens, backsplashes, and larger mattresses, Overland vehicles can be outfitted with easy-to-store and use amenities.
A great example of this is the pop-up rooftop tent that can be folded up and stored or set up on the top of your vehicle as safe, off-the-ground sleeping quarters.
Depending on whether you are a "weekend warrior" or a full-time Overlander, and also which type of terrain you will be traveling over, should decide which type of outfit combination you have. More and more people today are turning to living full time on the road, either because it's to finally fulfill their dream of traveling, to save money for a permanent residence, or to make money writing a blog about their experience.
To live in one full-time you may consider exactly where you see yourself traveling to and just how comfortable you want to be. If it's sand dunes and beaches, a bigger vehicle is preferable that can travel through the soft terrain. If you're looking to get to difficult-to-reach places, a smaller rig will help you get there.
A large reason Overlanding has become so popular in the last few years is because of the fact that such a diverse group of people can do it. Whether you can afford a brand new million-dollar outfit, or you find yourself exploring the great outdoors in a car you've been working on for the last ten years, everyone has something in common: their love of mechanics and the great outdoors.
The most appealing aspect of Overlanding is – anyone can do it. There are great resources available for learning about trip planning, off-roading, navigation, communications, vehicle repair, and other aspects of Overlanding. You can start small or go big – often it starts with a weekend here or there and then becomes more serious over time as the love for Overlanding grows. It is habit-forming and it could change your life forever.

blueridgeoverlandgear.com
What To Look For In An Overland Vehicle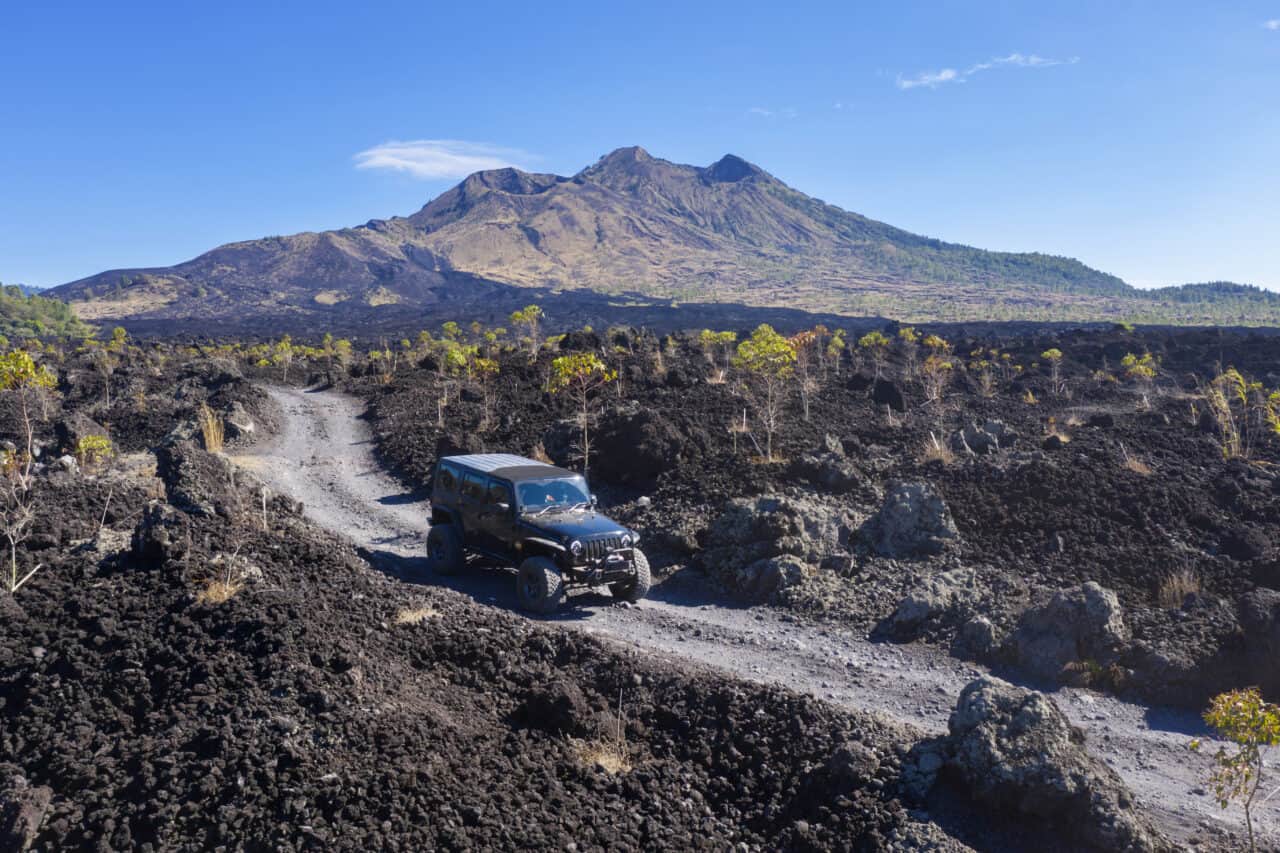 Overlanding is a way to explore the parts of the world that are off the beaten path. So there is an inevitable trade-off when you drive deep into the unknown, especially when the terrain becomes a little less predictable than the average driver would be comfortable with. The more luxuries you bring, the more off-road capabilities are compromised.
So to fully be able to go wherever you want, allowing the wind to carry you to whichever adventure awaits you next, you need to have the most capable vehicle possible. This includes having the least amount of baggage weighing it down.
But in addition to that, you need a vehicle that is capable of a lot more. This can include having a durable frame, a lot of storage space, comfortable seating, and as much power under the hood as possible.
An added point of comfort would be your vehicle's ability to tow a trailer, a big enough roof to sleep on top of, and secure frame attachment points for recovery. Since every Overlander will at some point or another need to help someone else out in a sticky situation or get creative to get themselves out of a similar situation, these are necessities you have to consider before purchasing anything.
Size Matters
A lot of experts agree that when Overlanding you need a vehicle that is large enough to carry all of your necessities and be able to make it through rough terrain without getting stuck. But at the same time, you don't need something that will be unnecessarily large.
So that leaves most people with the option of a midsize vehicle. Something to consider is whether or not you will have a lot of passengers with you or if it's just going to be you and a bunch of gear. Either way, you need something that you can outfit to fit all you need for a weekend or a month long trip.
You also need to consider if the trails you're going to are too narrow to accommodate your vehicle. No one likes getting stuck, and the size of your vehicle can easily decide whether you're going to spend your day finding a way out of a sticky situation, or relaxing by the campfire.
Durable Frame
Chances are likely that at one point or another while Overlanding you will hit something or simply just tip over. Because of this, you need to be okay with a few scratches or dings, as your car isn't meant to be pretty, but to allow you to get through rough terrain. This is especially true where water or mud can easily make a mess.
A durable, protective frame will save you a lot of hassle in the long run. Buying a car that can protect not only what under the hood, but also you and your passengers is important.
Reliability
You need to really be confident in your vehicle's ability to travel for extended periods of time. Where some Overlanders will spend years going out into the great unknown with little to zero cell service and few mechanical tools, it's extremely important that you can trust that you car is going to get you to where you need to, and not break down often.
Along with life expectancy, you also need to consider a few other things. Along with 4WD, fantastic suspension, and great tires, you also need to worry about how much fuel you have. Good fuel mileage and a large tank are an absolute necessity if you're going to drive hundreds of miles into the unknown. If you don't have a lot of room to store extra fuel, you may find yourself miles from a gas station and in desperate need of some.
It also helps to have some basic knowledge of how your car works and what may go wrong with it in the future. Having tools and spare parts available in the middle of nowhere can be a life-saver.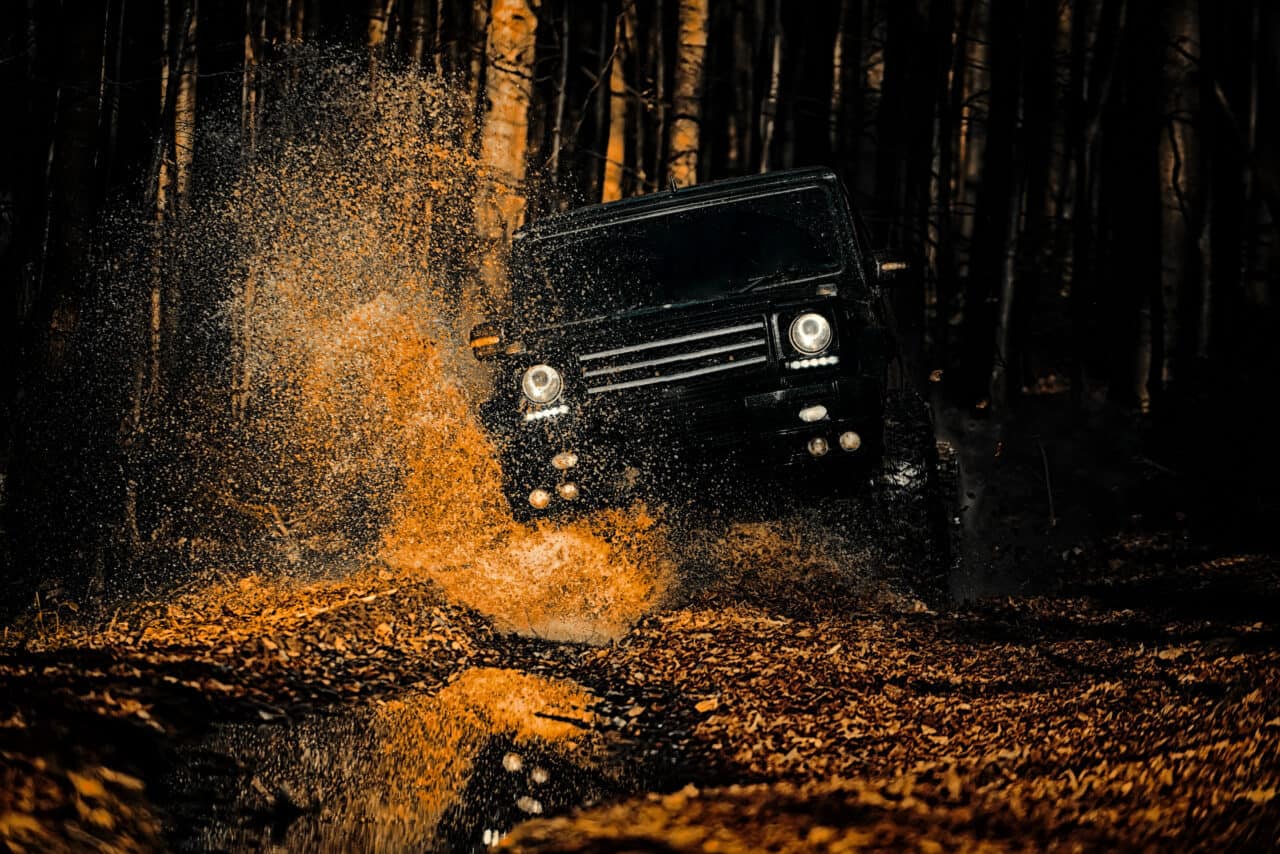 Best Used Overland 4×4's in the U.S.
#3 – Ford Raptor
Coming in third place is the Ford Raptor. No matter the model of this car, it's well worth the money you will spend on it to go Overlanding.
Inspired by the Baja 1000, an off-road race that takes place in Mexico, the Raptor was built for off-roading performance and is labeled as a "high-performance" pickup truck.
They are outfitted with four-wheel drive as a form of standard equipment, a mid-travel suspension system, and all-terrain tires.
Though it's a smaller build, what is under the hood can carry a lot of weight. This is especially important if you are looking to travel to hard-to-reach places.
With a more powerful engine and a lighter body, you can easily pull someone out if they are stuck, or get out of a situation like that yourself.
While you may not have a lot of passenger space in this truck, there is plenty of room for camping and recovery gear in your bed,
It will last about 300,000 miles, which outweighs the general life expectancy of a regular F-150.
#2 – Toyota 4Runner
Coming in second place is the Toyota 4Runner.
The Toyota 4Runner is a fantastic midsize option that has equal amounts of room for passengers and for storage.
The back seats can easily be laid down to give you plenty of room for necessities. Or you can put up up to seven passenger seats.
This large amount of room includes roof space, which will aid Overlanders in finding a place to sleep every night.
The ability to roll down your back window is also an added benefit for people who like to sleep inside their car or who have dogs who like to enjoy a nice breeze every now and then.
Its crawl control is great for when you need to get up or down rocky or sandy trails that regular-built cars could never handle. It intelligently modulates the throttle and brakes on five different settings. So you can focus solely on driving and nothing else.
Hill Start Assist Control (HAC) helps keep your SUV from rolling backward on a steep hill as you switch from the brake to the accelerator. Meanwhile, Downhill Assist Control (DAC) applies the brakes as needed.
It features oversized FOX high-performance shocks with rear remote reservoirs and front springs, allowing it to give you a gentle ride over rugged terrain.
The body-on-frame SUV is protected by a ¼-inch aluminum skid plate upfront.
The body is durable, and it's one of the last SUVs to employ the body-on-frame construction design.
It has great fuel economy when compared to other overland vehicles (around 17 city / 21 highway)
#1 Jeep Wrangler
The Jeep Wrangler is by far the most recommended type of vehicle for Overlanding. Because Jeeps have been pioneers in the industry of off-road travel, they are already outfitted for off-road travel. This means you can spend a lot less money and time outfitting a car that isn't already equipped to make it safe for dangerous and unpredictable driving.
The Jeep is wide, with a low center of gravity. This provides it with better stability than the other vehicle mentioned.
Jeeps Trail Rated® designation allows it to perform challenging off-road feats. The criteria for this designation include the performance capabilities of traction, ground clearance, maneuverability, articulation, and water fording.
The Selec-Trac® Full-Time 4×4 System features an active 4WD transfer case. This system can analyze road conditions and send torque to the wheels that have the most grip. With this type of traction, you can easily drive over snow, mud, or rocks. Smart Lock capabilities also ensure your 4WD will stay intact when tackling challenging terrain.
Certain models include solid axles in the front and rear with locking differentials that aid their capability.
There is the option for EcoDiesel, which is a perfect choice for some Overlanders. 3.0-liter V6 engines offer a ton of torque and improve fuel efficiency.
Longer wheelbase Jeeps, such as the four-door Wrangler Unlimited has enough space for all of your overnight necessities, and maybe even a few extra passengers.
It's built to last for years of off-roading and maintain its value. So if you're looking to resell to another Overlander, you won't be selling for a loss.
There is an enthusiastic community of Jeep owners behind you who can answer any question you have about your vehicle.
Aftermarket parts are widely available, meaning you can easily fix your Jeep wherever you are and you won't have to pay an arm and a leg for it.
For more information on Overlanding in general and how to start doing it on a budget, check out the video below.