What Is the Best Year for the Infiniti QX4?
This post may contain affiliate links. As an Amazon affiliate, I earn from qualifying purchases.
If you are interested in the Infiniti QX4, then you should know that 2000 is the best model year for this vehicle.
A four-by-four is a vehicle with an engine that evenly transmits power to all four wheels. Some of the most popular four-by-four vehicles include sports utility vehicles, known as SUVs, like the Ford Excursion and The Toyota 4Runner, and truck models such as the Nissan Titan and Chevrolet Silverado Crew Cab.
Many people choose to purchase a four-wheel-drive vehicle because they like how it looks or because it has a powerful engine, but four-by-four vehicles are not just for looks and power. People purchase these cars because they can withstand difficult driving conditions.
The Infiniti QX4 is a mid-size crossover SUV produced by the luxury division of Nissan from its introduction in 1997 to 2003. The QX4 is Infiniti's first SUV.
The QX4's design comes from the Nissan Pathfinder and originally featured a 3.3-liter V-6 engine providing 168 horsepower, All-Mode 4WD, an anti-lock braking system (ABS), and a six-speaker Bose audio system. The vehicle mainly remained unchanged between 1998 and 2000.
The 2001 QX4 upgraded to a 3.5-liter V-6 VQ series engine providing 240 horsepower, a two-wheel-drive option offered in addition to the four-wheel-drive model, and an available navigation system and back seat entertainment system with a VCR.
The 2002 model added a DVD player and an advanced cruise control system. The 2003 model introduced side airbags and a driver-seat memory system.
The QX4 ceased production after the 2003 model year. The QX brand continued with the QX56 in 2004.
Drivers state that 2000 is the best model year for the QX4 due to several factors:
Reliability and quality mean many owners still drive this vehicle today
Attractive interior and stylish exterior
Excellent sound system
Great off-road capabilities
Smooth ride
Quiet performance
Good towing capacity
Full-time four-by-four, meaning it does not need to be activated by the driver
Is the Infiniti QX4 Reliable?
The QX4 is a reliable vehicle, according to drivers. Many owners report their QX4 running well with 150,000 or more miles. As with any vehicle, preventative maintenance is necessary to ensure longevity, but many owners have said that they make infrequent visits to mechanics for repairs. This SUV is also known for solid construction that does well in collisions.
The value of each Infiniti QX4 model year according to Kelly Blue Book:
1997: $1,600 – $3,800
1998: $1,800 – $3,900
1999: $2,200 – $4,600
2000: $2,500 – $5,000
2001: $2,600 – $5,000
2002: $3,000 – $5,300
2003: $3,100 – $5,600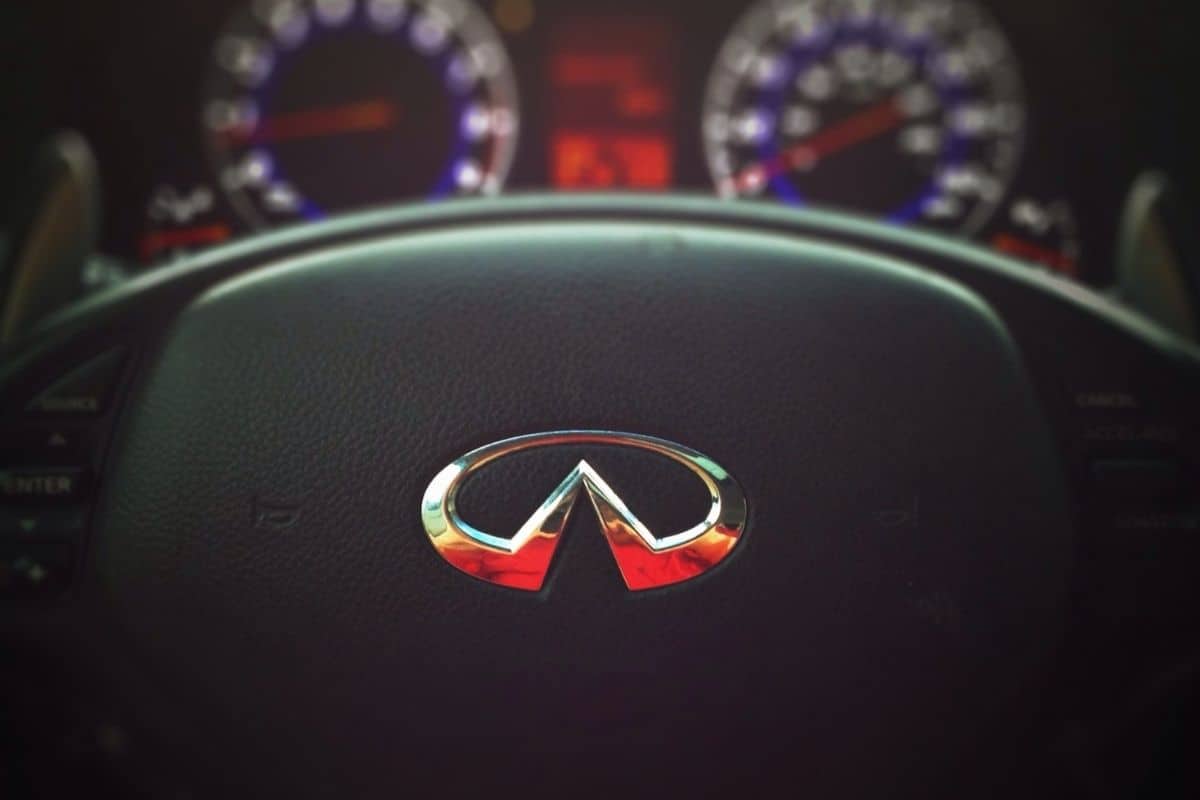 What Are the Qualities of a Good Four-By-Four Vehicle?
Safety is the essential feature of any vehicle. Four-by-four vehicles are generally large and designed to handle off-roading. These vehicles stand-up well in accidents and can deal with inclement weather.
Horsepower is essential for those looking for an engine to get them through rugged terrain but will never sacrifice safety for power. A powerful car will not be worth anything if the driver loses control.
An essential quality for a four-by-four is to scale a steep, muddy incline. Four-by-fours with low gears and increased traction systems are the best vehicles for this job. They have high ground clearance or space between the vehicle's undercarriage and the road to handle various weather conditions and obstacles.
It's also imperative for four-by-fours to have high ground clearance. If the vehicle gets stuck, there must be enough space between the motor and the road to allow room for necessary components to function correctly.
Having enough speed is vital for four-by-fours because it lets the vehicle go faster off-road, especially in mountainous areas where steep inclines are typical. High speeds on bumpy roads can help ease bumps and decrease jolts that would typically cause instability or a loss of control.
Having a large size allows the car to carry more cargo and additional people. This capacity can be helpful when going on long road trips with a group of people, especially if they must bring extra supplies for their trip.
These vehicles are popular because people use them as family cars. A family that goes on many road trips may want to invest in a four-wheel-drive vehicle, so they have the best possible experience on the road. Four-wheel drive vehicles are much higher off the ground than traditional cars, and they give drivers a better view of upcoming obstacles and terrain.
An SUV is usually a less expensive option for those who want to buy a four-by-four vehicle. However, people can also purchase trucks as four-wheel-drive vehicles because truck models are also highly durable.
The front and rear axles spin at the same speed on four-by-four vehicles, allowing for better stability on the road. Four-wheel drive vehicles also have more suspension than classic cars to handle rough terrain. They usually come equipped with differential locks or locks on each axle to improve power distribution.
Locking the axles ensures that each wheel gets equal power, so you will not have any wheels slipping while you are driving. If you ever go off-road and get stuck, locking the differential will help you get out of the situation.
What Are the Qualities of a Good Off-Road Vehicle?
One of the main qualities that people look for in an off-road vehicle is ground clearance or handling rough terrain. Many of these cars drive on unpaved roads where stones, bumps, and other obstacles will be present.
Four-wheel drive vehicles are top-rated because they give drivers better control over their vehicles. Driving on roads that are not flat can be very difficult without four-wheel drive, which is why people who like to travel off the beaten path invest in this type of vehicle.
Having ample horsepower can also be helpful when dealing with uneven surfaces because it allows the car to go faster and get over obstacles like steep hills. The engine must also have high torque, which gives it the power to traverse whatever obstacle gets in its way.
Large size is also crucial so you can bring supplies with you if necessary or fit more people in the car if they are all going on a trip together. Having plenty of passenger space can be great for families who want a more comfortable ride when they travel.
These vehicles also give drivers a better view of their surroundings because they are higher off the ground than traditional cars, providing an elevated perspective. People who like to go on road trips may want to invest in this type of car to see further and take in their surroundings while driving.
The Infiniti QX4 is a four-by-four SUV with many devoted fans. This reliable vehicle can stand up to any weather or surface conditions. The large size and durability of the Infiniti QX4 make it an excellent choice for those who like to travel off the beaten path and go on long road trips across multiple terrains.