What is the Difference Between A Chevy Tahoe Premier and A High Country?
This post may contain affiliate links. As an Amazon affiliate, I earn from qualifying purchases.
If you are in the market for a Chevrolet Tahoe but are stuck between a couple of different models, you're in the right place.
Car shopping can be overwhelming especially when two models such as the Chevy Tahoe Premier and the Chevy Tahoe High Country seem so similar at first glance.
So what features set the two apart?
The difference between the Chevy Tahoe Premier and the Chevy Tahoe High Country is the Premier has a 5.3L V8 engine, a 24-gallon tank, 20-inch tires, and a lower cost of $64,995. The High Country has a 6.2L V8 engine, 28-gallon tank, and 22-inch tires, and a slightly higher price at $71,395.
Both the Chevy Tahoe Premier and the Chevy Tahoe High Country are a little different in a lot of ways.
Let's go into more detail about the Chevy models in question so you're more prepared to take that next step in the dealership.
All of the information below is about the 2021 models of both cars (unless otherwise specified).
Engine Information
Chevrolet Tahoe Premier
The standard Premier comes with the 5.3 Liter V8 engine.
This engine is said to be reliable and will last for 200,000-300,000 miles.
However, it is also known to have a problem with oil consumption in some cases, so be aware of that.
The engine was redesigned in 2014 with the oil consumption and other smaller issues in mind.
These updates ensured that the newer Chevrolet models met their standards of quality and excellence.
Chevrolet Tahoe High Country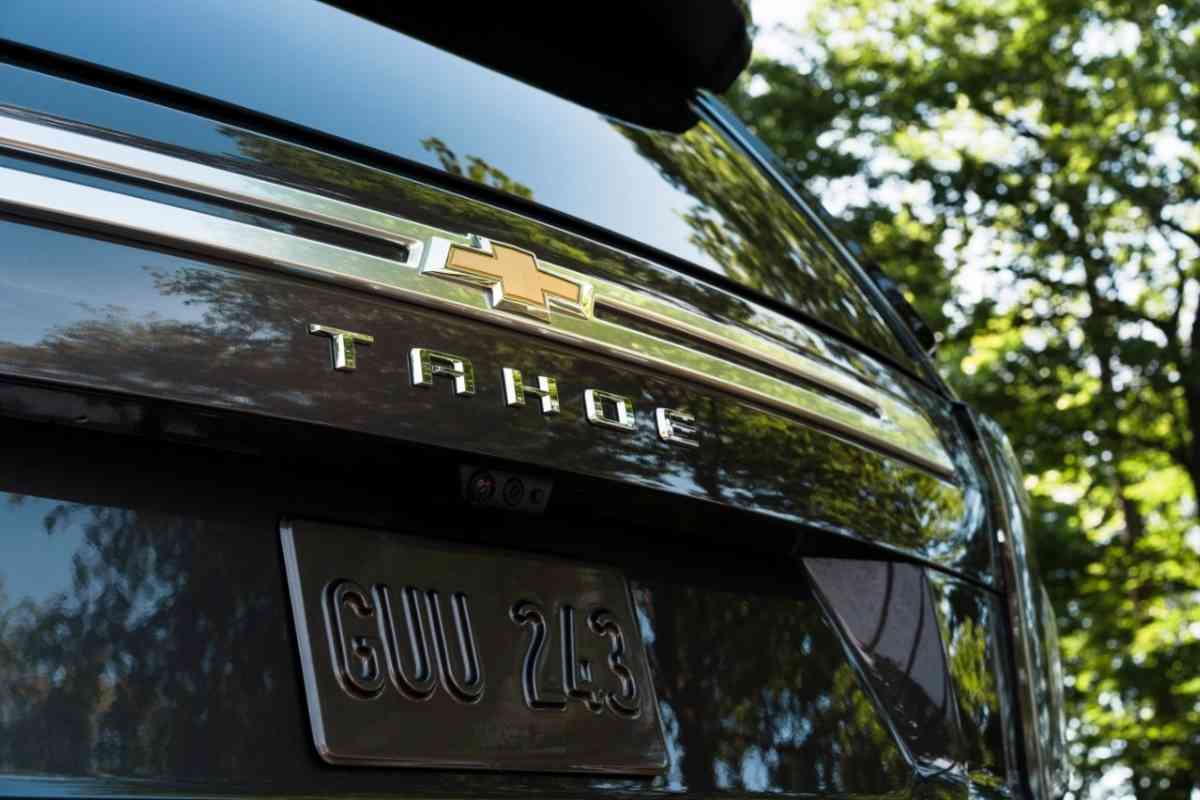 For the High Country, the standard engine is the 6.2 Liter V8.
Winning an award in 2019 for the top 10 best engines, the 6.2L can last well over 350,000 miles with proper care on the part of the car owner.
The modern 5.3L and the 6.2 are some of the first engines to utilize Dynamic Fuel Management which optimizes efficiency and quality.
Neither the High Country nor the Premier has the option for a Turbo diesel engine, but both cars have 10-speed automatic transition and magnetic ride control.
Gas and Mileage
The Chevrolet Tahoe Premier
It gets 20 city miles and 26 highway miles per gallon. It also has a fuel tank capacity of 24 gallons.
The Chevrolet Tahoe High Country
This vehicle gets 21 city miles and 28 highway miles per gallon. It has a fuel tank capacity of 28 gallons.
It has slightly better mpg compared to the Tahoe Premier and can hold more fuel at a time.
This gives it an edge if you're looking for a vehicle that can handle long trips.
Interior and Exterior
Exterior
There are a lot of different customizable options for the interior and exterior of both cars. Some come in packages that can be installed upon purchase or you can add them yourself later on.
The Chevrolet Tahoe Premier standard comes with all-season tires and 20-inch aluminum wheels.
Options for 22-inch, 6-spoke wheels are also available.
The Chevrolet Tahoe High Country standard comes with 22-inch all-season tires.
Both the standard High Country and the standard Premier come with a 17-inch spare tire and spare steel wheel.
They come with black assist steps and acoustic laminated glass.
They are also outfitted with automatic wipers, tinted glass, LED headlights and taillights, and daytime running lamps.
You can choose between Chevy's standard color options when you choose the body paint color.
These basic colors are Satin Steel Metallic, Summit White, Shadow Gray Metallic, Empire Beige Metallic, Midnight Blue Metallic, and Graywood Metallic.
For an extra $495 you can get a Cherry Red tint coating or Iridescent Pearl for $995.
Interior
Complete with 4G LTE wifi hotspot cable, both the Premier and High Country come standard with 12-way power seats.
The heated seats and interior lighting are features that owners of either car can enjoy.
There is also a keyless start and a leather-wrapped steering wheel.
In terms of color, the Premier has the options for Jet Black and Maple Sugar while the High Country doesn't. It does, however, have Jet Black and Mocha.
Safety Features
Both the Premier and the High Country come with 7 airbags, assist handles, cruise control, a theft warning system, parking assist for front and back, pedestrian parking, collision alert, and a distance indicator.
Chevrolet wants to ensure all of its customers are in good hands and are operating safe vehicles.
Pricing and Dimensions
The High Country, without any option or customizations, starts at an MSRP of $71,395.
The Premier with the same stipulations as above starts at an MSRP of $64,495.
Both cars have nearly the same weight and height despite the difference in their engines.
At just under 76 inches tall and 210 inches long, both the Premier and the High Country weigh in at 7,400 lbs gross weight and have a maximum payload capacity of 1,834 lbs.
They can both comfortably seat 7 people.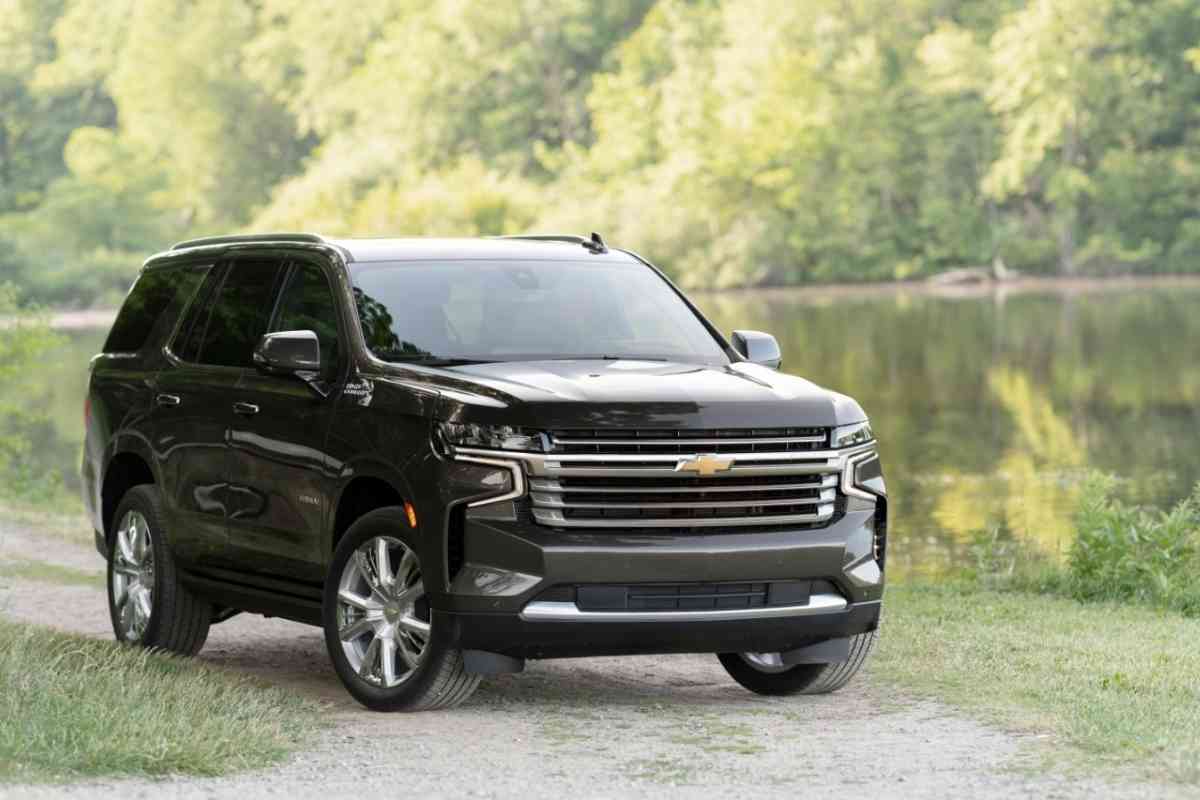 Warranty Information
For both the Premier and the High Country, the warranty information includes that you will need one scheduled maintenance visit per year.
Their bumper-to-bumper limited warranty covers either 3 years or 36,000 miles, depending on which you reach first.
That same stipulation goes for the other warranties as well.
This includes the Roadside Assistance Program which is partnered with Allstate Insurance and covers 5 years or 60,000 miles.
The Powertrain warranty follows the same parameters and their limited corrosion warranty covers rusting.
Popularity and Ratings
The Chevy Tahoe Premier earned an 8.5/10 from Car and Driver, which is a popular and regularly updated automobile website.
It also got a 7.9/10 from US News and World Report, while the Chevy Tahoe High Country has an 8.6 from Car and Driver and an equal rating of 7.9 from US News and World Report.
Judging from the overall review of customer complaints and feedback, it seems that the High Country pulled ahead in popularity.
The Chevrolet website has a feature that will let you find a dealership close to you for convenient travel.
You can visit their website for more information on the Chevrolet Tahoe Premier, Chevrolet Tahoe High Country, and any of Chevrolet's models.