What's the Difference Between The Chevy High Country and The GMC Denali?
This post may contain affiliate links. As an Amazon affiliate, I earn from qualifying purchases.
People that love General Motors know that their two brands, Chevy and GMC, both manufacture great vehicles with high-quality designs.
While they are made by the same company, each brand has its own purposes and styles that set them apart from each other.
Take the Chevy High Country and GMC Denali. They may seem very similar, but there are actually some very important differences to be aware of.
The Chevy High Country is designed with a more outdoorsy approach, a tougher look, and a more practical design. GMC Denali vehicles are designed for urban living and to exhibit luxury. They have a focus on comfort. These vehicles have different purposes, but both are comfortable and reliable.
While the Chevy High Country vehicles and the GMC Denali vehicles are quite different in concept and purpose, it is important to recognize all the little details about their designs.
This will help you understand which brand's truck you might like better.
If you are looking to buy a High Country or a Denali, keep reading to learn more about them!
Chevy High Country
We will start with the Chevy Silverado 1500 High Country.
This rugged vehicle is definitely one to keep in mind when you are looking for a new truck.
Every detail of this truck is meant for the high country, hence the name.
In addition to the appearance of this truck, it is also designed to appeal to a certain market of outdoorsy people, and it really hits the mark.
Appearance and Design
The sleek design and powerful engine of the Chevy Silverado High Country are especially exciting features of this truck.
The Silverado has a beautiful design, but that does not stop it from being a powerhouse.
It is bigger and lighter than Silverados have been in the past.
The power of this vehicle is incredible and really aims to fulfill the outdoor living dream.
It gets 33 miles per gallon when traveling at highway speeds, and the engine has 460 pound-feet of torque, 420 horsepower, and 13,300 pounds of towing power.
This is a powerful truck, and it is capable of doing any heavy lifting and towing of your previous truck and more.
This truck also has a lot of new features that make it feel more luxurious and safe.
The Silverado High Country has up to 15 different camera views to help you with any necessary maneuvering.
This vehicle also includes high-tech, in-vehicle trailering systems.
These help you monitor your trailer while driving and can protect it from theft as well.
The Market
The market for the Chevy Silverado High Country is very saturated, and truck lovers everywhere are looking at this model.
The market for this kind of truck is much larger than the one for the GMC because more people who want trucks are inclined to purchase a more outdoorsy truck instead of an urban one.
They need it for heavy lifting and towing, and that is a huge factor that will influence customers in the truck market.
Chevy vehicles are also cheaper than GMC vehicles, and that plays a big part in who is able to afford each brand.
Consumers who need a reliable truck but do not have a huge budget are much more likely to look at Chevy because this truck is more within their price range.
However, those consumers are in luck because the Silverado High Country feels luxurious and can handle a lot, so it is the best of both worlds.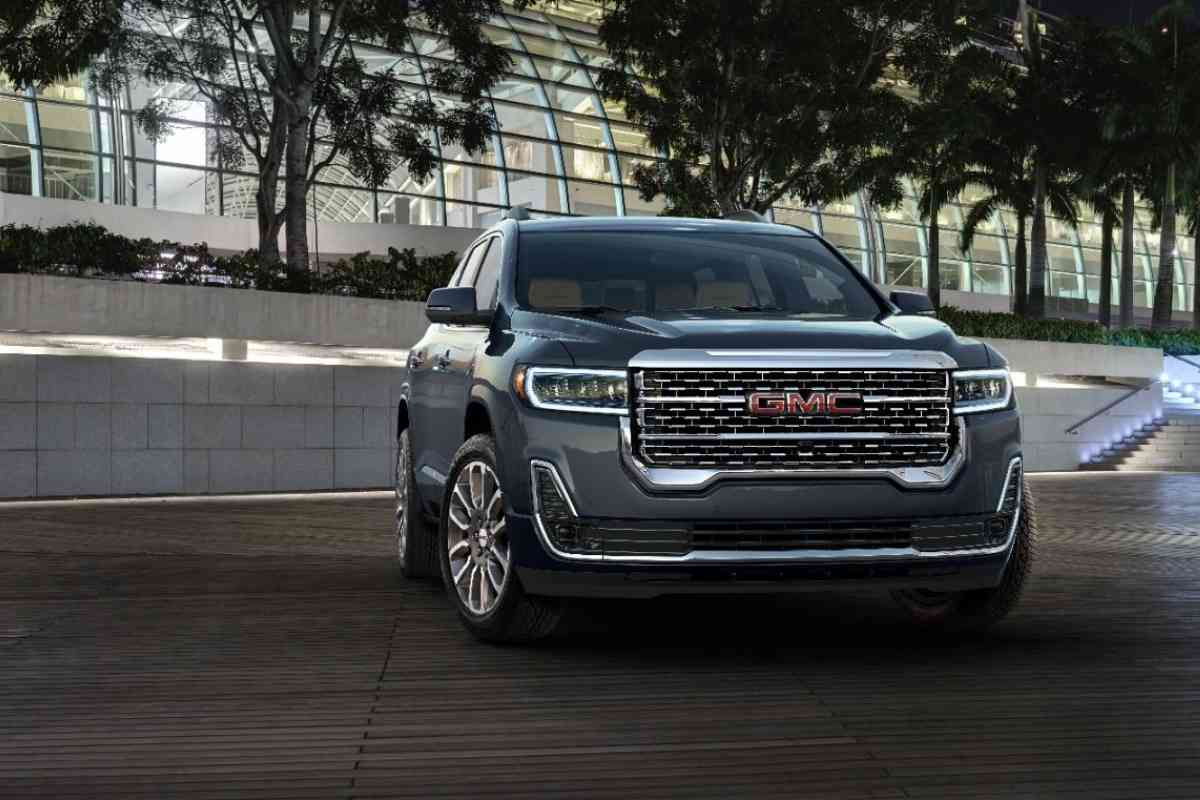 GMC Denali
The GMC Denali line of vehicles is made for luxury and is the newest and most stylish version of vehicles that GMC has made.
We are going to focus on the vehicle that's most similar in appearance to the Chevy Silverado 1500 High Country.
This vehicle is the GMC Sierra 1500 Denali.
There are several different vehicles in the Denali line, but we will focus on this particular truck.
Appearance and Design
The Sierra Denali is a beautiful vehicle from the wheels to the engine, and all of it is built to match the height of luxury.
The sleek design of the exterior and the distinct chrome details are what really make this truck something to remember.
While there is more of a focus on the appearance of this truck, GMC does not slack off when it comes to the power either.
While this truck is meant to provide the driver and passengers with a comfortable, expensive-feeling ride, it is also very capable of pulling its weight.
The 1500 Sierra Denali features a 6.2 Liter V8 engine and has 277 horsepower, 460 pound-feet of torque, and 9,200 pounds of towing power.
For an urban vehicle, that is very powerful and will be helpful when towing or carrying cargo.
The new technology on the Denali makes it feel even more high-end and also helps you to enjoy a safer drive.
It includes an in-vehicle trailering app, 15 camera views, built-in Amazon Alexa, Apple CarPlay, Android Auto, and a WI-Fi hot spot.
The extra features and technology on the Denali make this vehicle feel extremely expensive, and it is definitely worth considering.
Market
The market for this vehicle is quite different from the market of the Silverado.
The Sierra 1500 Denali is made for luxury as we have mentioned, and that means it is also made for those that are looking for an attractive truck as opposed to a functional one.
The people that look at GMC Denali vehicles are looking for luxury and new features so they can feel comfortable when driving.
They are not looking for a truck to do a lot of heavy lifting and towing.
In addition to the type of lifestyle this truck is for, the price of it really narrows down the pool of consumers.
GMC is more expensive than Chevy, and that translates through the Denali models.
This truck is luxurious, and that comes with a price.
The people that can afford and want to purchase a GMC Sierra 1500 Denali are a smaller crowd than those who can afford a Chevy Silverado 1500 High Country.