Why Are Hyundais So Cheap?
If you're on the market for a luxury vehicle, Hyundai probably isn't on your shortlist.
Indeed, Hyundai's are famously affordable, even cheap, vehicles.
But how is Hyundai able to sell their vehicles for such low costs?
Why Are Hyundais So Cheap?
Hyundais are deemed cheap vehicles primarily because they use less expensive materials for manufacturing. They get produced in large quantities, purposely priced at a lower value to capture market share. Additionally, the companies in South Korea make engines in-house, and they offer attractive rebates and incentives on new vehicles.
We'll explain how this representation relates to the car's reliability and whether a Hyundai is a good purchase.
A car that uses inferior materials doesn't necessarily mean poor quality.
It's essential to understand why the company produces Hyundais (and their cousin, the KIA) in this way so that you can make an informed decision.
Aside from the breakdown of what makes Hyundai's cheaper, we'll also tell you the most reliable models with few complaints.
Keep reading to learn more about Hyundais and whether you should invest in this brand.
Let's look at the primary reasons why Hyundais are so cheap.
Capturing the Market Share
It will take Hyundai some time to make an impactful impression in the U.S. market, as Korean cars such as this model are relatively new (early 2000s in the United States).
The companies would have to instill buyer confidence and boost brand recognition compared to competitors.
They keep the prices lower and offer incentives while selling a massive amount of cars consistently—the more cars they sell, the more brand recognition they receive.
Honda and Toyota have sold millions upon millions of cars and have become a common household name, with prices to match their reputation.
Leasing Cars
You might notice that Hyundai provides cheap deals on leasing the car with small profit margins.
That helps consumers because the vehicle is more affordable; it helps Hyundai because word-of-mouth recommendations may bring more customers their way.
The company also uses fleet sales to sell Hyundais to car rental agencies.
That means these low-mileage cars get poured into the second-hand market, inflating the competition and lower prices.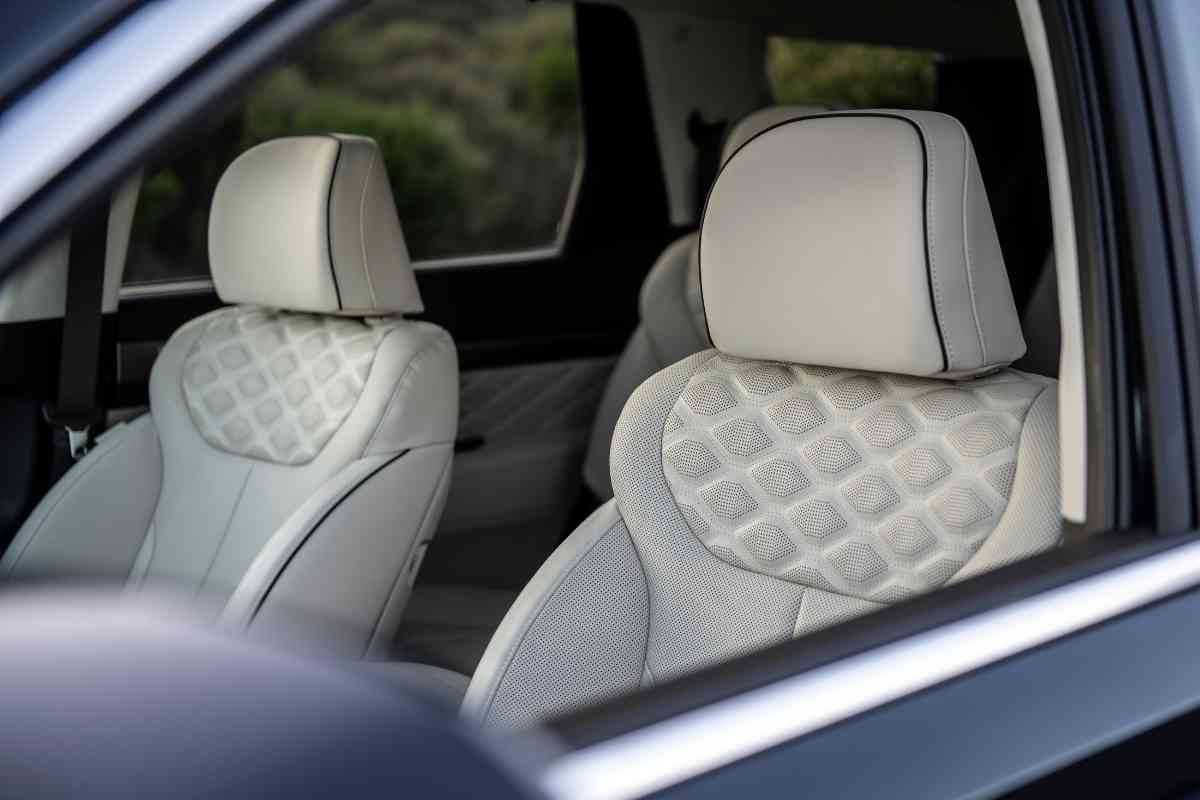 More Economic Materials Used
Hyundai Tries to find the right balance between price and luxury.
Using inexpensive materials to keep costs low can make their cars look comparable to their pricier counterparts.
For example, dashboards that appear to be wrapped in leather are not genuine leather, as may be the case with a Toyota, Ford, Nissan, and so on.
Hyundais also have much more plastic in the interior than a pricier vehicle.
Manufacturing Engines In-House
Hyundai motors are produced in-house, which is much less expensive than using an engine from another manufacturer.
Korean companies try to cut out the middleman and save by doing it this way; they maintain a competitive edge in the market.
Rebates and Incentives for New Hyundais
Many customers have decided to purchase Hyundais because of the company's attractive rebates and incentives.
For example, in 2022, you can get between $500-$1500 cashback on your purchase of a 2022 Hyundai Sonata, Kona, Santa Fe, Elantra, and other select models.
They also offer zero-percent financing for up to 84 months on new vehicles and even cover six months of car payments if the owner becomes unemployed.
Deals like this are hard to resist, and for this reason, you will always see an abundance of Hyundais in the streets; customers love immediate savings.
Older Technology
While Hyundais make models with convenient and nifty features, many run on older technology than more upscale cars like a Mercedes.
It's not to say that the technology itself is faulty; it's just not the newest on the market.
If it were, Hyundai would have a challenging time keeping the prices as low as possible or proposing such attractive incentives.
Public Perception
Compared to brands like Toyota or Honda, Hyundai does not have the same market perception as the former.
This is true, although Hyundai scores near-identical ratings related to reliability.
For whatever reason, Hyundai struggles to rid itself of the brand perception that their cars are of inferior quality.
As a result, when Hyundai's enter the second-hand market, they are not as nearly in demand as their Honda or Toyota counterparts are.
Consequently, this leads to lower prices for perceived more inferior quality.
However, there's good reason to believe that in the next ten to 15 years, people will begin to change their perception of Hyundai and think of them as a quality car.
Are Hyundai Cars Reliable?
Hyundai cars are indeed very reliable cars.
In a recent study, J.D. Power ranked Hyundai 5th out of 33 different vehicle brands for reliability.
The Hyundai outranked both the Nissan and the Honda. Kia and Toyota were the only brands to surpass Hyundai in the mass market category.
Hyundai and the proof of its reliability are firmly in the data.
No matter what kind of car is in question, whether it's the affordable compact car such as the Elantra or the more luxury SUV such as the Palisade, all Hyundai vehicles bring incredible reliability to the table.
The secret to Hyundai's quality is their safety, reliability, and they don't cost very much to own. This formula alone is why Hyundai buyers are staying loyal to the brand.
The consumer data shows that Hyundai's commitment to quality is not in vain.
The information is excellent, which measures the cost to own, the number of repairs, and the crash test results.
In 2019, on the WhatCar reliability survey, Hyundai scored 95.7 percent and is ranked as one of the top ten most reliable global automakers.
Hyundai also received the Power Quality award from JD Power in 2021 for the least amount of complaints by 100 vehicle owners during the first three months that they owned the vehicle.
How Long Does a Hyundai Last?
If you take care of your Hyundai vehicle, it should last easily for 150,000 to 200,000 miles.
Moreover, if you drive about 15,000 miles a year, your vehicle should last you at least 10-15 years.
Moreover, out of all the car brands in the USA, Hyundai offers the most extended car warranty.
Which Are the Most Reliable Hyundai Models?
We've driven virtually every model of Hyundai in its ever-growing lineup.
Below you'll find a few of Hyundai's most reliable models over the last ten years.
Hyundai Sonata
Hyundai Elantra
Hyundai Kona
Hyundai Tucson
The Sonata is a stylish mid-size sedan with numerous features that rival the Toyota Camry and the Honda Accord.
It's roomy inside and offers a smooth and balanced ride.
The interior is also well-designed and comfortable.
The fuel efficiency on this model is also impressive, and for the money, it has few complaints amongst consumers.
The Elantra has a low asking price, gets great mileage, and is the best commuter car that you can get at such a low price.
Since adding the N-line, consumers get a 2.0L 4-cylinder engine with 276 horsepower (turbocharged).
Talk about fast!
The Consumer Report lists the Hyundai Kona as 7th for the most reliable vehicles of 2021.
You get a lot of head and legroom, an upscale cabin, decent gas mileage, convenient, easy-to-use features, and a smooth ride.
Overall, as long as you take care of your vehicle with regularly scheduled maintenance appointments, you should not be affected by the representation Hyundai has for being cheap.