Which Hyundai SUV Is the Most Reliable?
This post may contain affiliate links. As an Amazon affiliate, I earn from qualifying purchases.
The well-known and well-loved Korean Hyundais have made quite a name for themselves in the car world.
They offer several SUV options to choose between, but you can't tell how reliable a car is just by looking at it.
So which Hyundai SUV is the most reliable?
Although all Hyundai SUVs are rated highly in reliability, the most reliable of the Hyundai vehicles is the Hyundai Tucson. The Tucson, rated in the top 5 of its JD Power category, is swift, sleek, stylish, and tech-savvy. Most importantly, it's the vehicle that buyers always come back to.
Along with the Tucson, Hyundai offers a variety of exceptional vehicles, all of which are very reliable.
It's a very close call when it comes to choosing the best.
Let's take a look at Hyundai's SUV lineup.
The Hyundai Tucson was first released in 2004, making this the second-oldest vehicle in Hyundai's SUV lineup.
This compact SUV has received several awards and high praise from many establishments, and this shows in JD Power's Top 10 Consumer-Rated Compact SUV list.
The Tucson broke the top 5 of this list, landing in 4th place with a score of 82/100.
Consumers rated the Tucson at 88/100 in quality and reliability alone.
This is also evident in the Edmonds Consumer Reviews, where the Tucson scores a mind-blowing 4.8/5 star rating.
Customers rave about the Hyundai Tucson, with several reviewers mentioning that they switched from a Tucson to a Hyundai Kona, then switched back to the Tucson.
Some people even reported owning multiple Tuscons.
A couple of reviewers did mention a problem with getting the car to start, similar to every other Hyundai SUV.
This is something to keep in mind for every model.
The Tucson is the most reliable Hyundai SUV by many metrics.
Consumers praise almost every aspect of it.
If you're looking for the perfect compact SUV, the Tucson is probably the closest thing to it.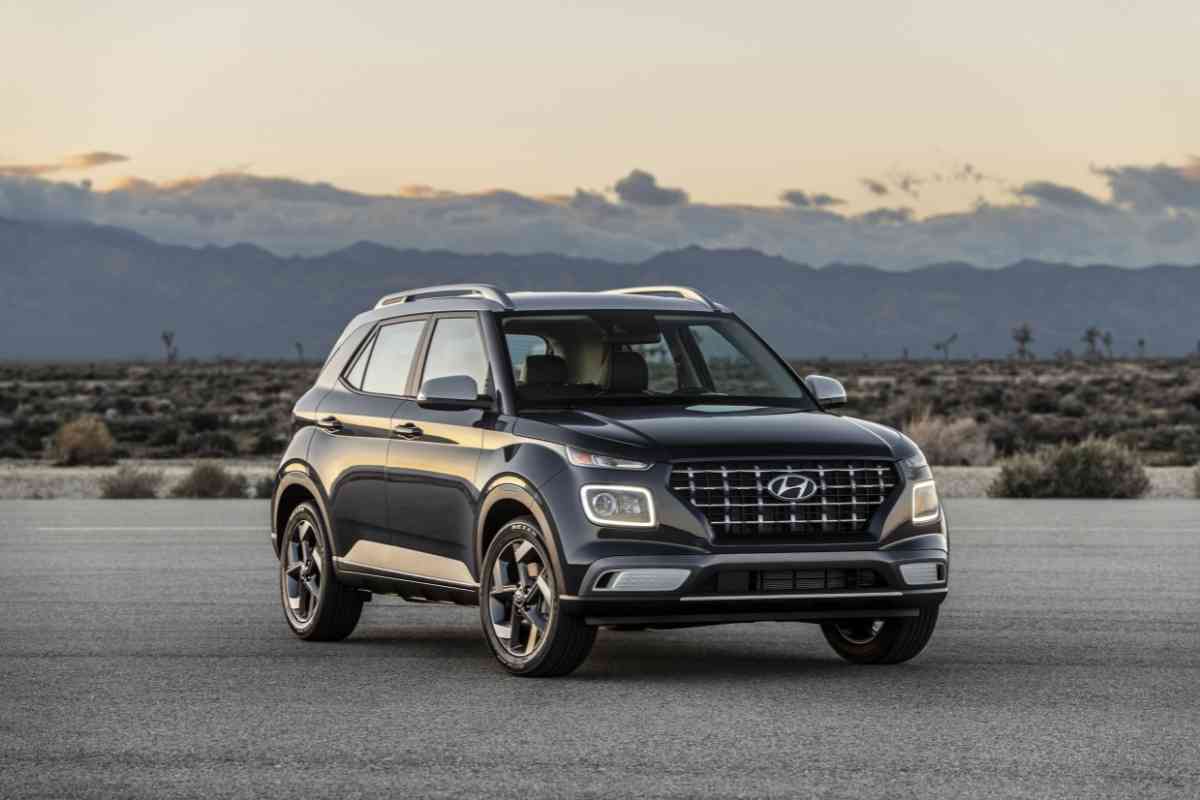 The Venue was launched in 2019, making it the newest addition to the Hyundai family.
Already, reviews have been pouring in.
The 2021 Hyundai Venue made it onto JD Power's Top 10 Consumer-Rated Small SUV list, where it ranked 6th with an overall rating of 79/100.
This score is found by the average score out of 100 in 4 categories: Quality and Reliability, Driving Experience, Resale, and Dealership Experience.
The Venue scored 78, 82, 80, and 76 respectively.
On Edmonds Consumer Reviews, the Venue has been given a 4.3/5 star rating, with customers being generally happy with the vehicle, its performance, and its appearance.
When bought with a manual transmission option, one customer noticed loud grinding noises while shifting, and in general, even with automatic transmission, the car is said to be pretty loud.
Additionally, after only 6 months, the Venue has been noted to have leaks come through doors.
However, most people report that it's a joy to drive, saying that the Hyundai Venue is the perfect little crossover for any journey.
Overall, you have a good chance of enjoying this car for many years.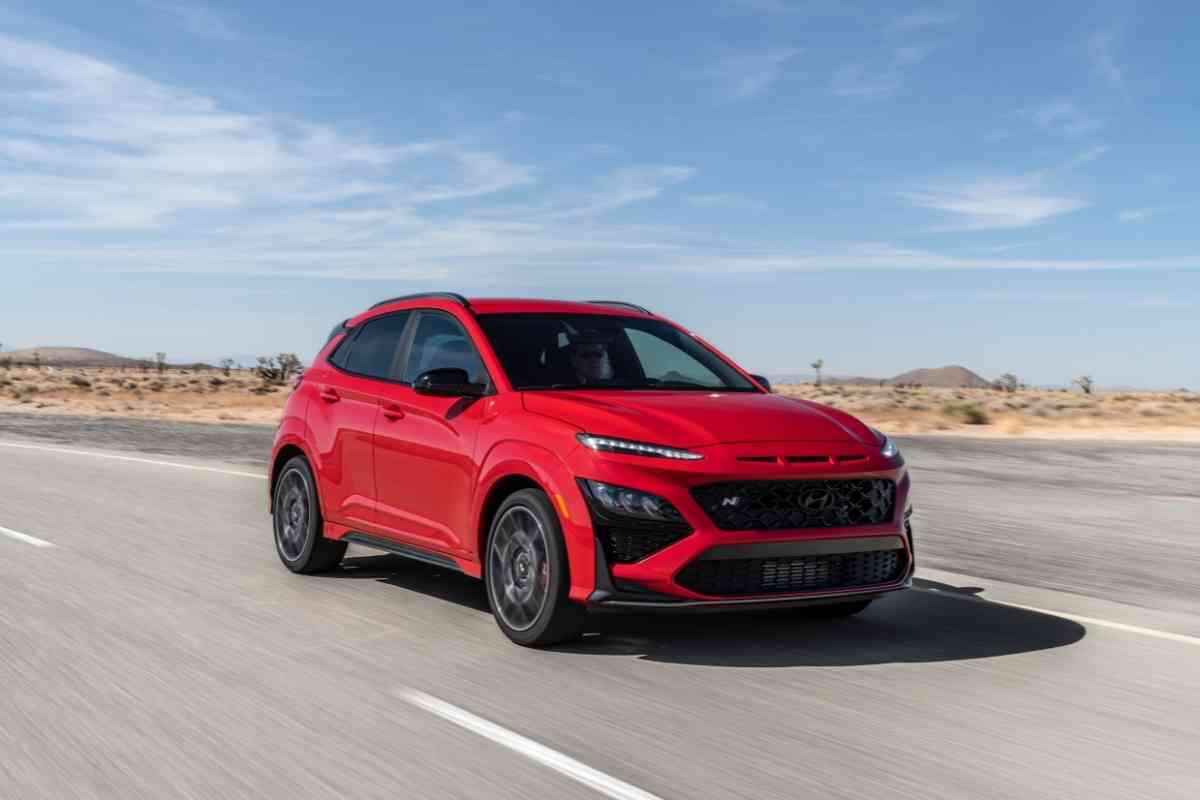 The Kona is also fairly new, with its first model being released in 2017.
In addition to looking gorgeous, the Kona has been rated highly by the Motor Trend magazine as the best vehicle for college-aged drivers.
It's small enough to be easily maneuverable but large enough to transport anything a college student may need.
In JD Power's reliability tests, the Kona was also ranked within the top 10, tying with the Hyundai Venue at 6th place, with an overall rating of 79/100.
In the Quality and Reliability category, the Kona outranked the Venue with a score of 82/100 over the Venue's 78.
Similar scores and customer experiences led to the Edmonds Consumer Reviews giving the Kona a 4.1/5 star rating.
Along with the Venue, customers are generally very happy with the vehicle.
Many praise its size specifically—even people who are over 6 feet tall find the Kona to be roomy and comfortable.
However, the Kona is also reported to be prone to transmission and engine issues within months, with many customers specifically mentioning the Kona's slow response and weak engine.
Ranked 5th in JD Power's Top 10 Consumer-Rated Midsize SUV list, the Hyundai Santa Fe has been around since 2001.
A reliability score of 81/100 puts the Santa Fe right behind the Tucson in JD Power's reliability standards.
However, it retains its value surprisingly well, which is evidenced in its 86/100 score in the Resale category.
On Edmonds Consumer Reviews, the 2021 Santa Fe has 60 reviews alone, not to mention the hundreds of others from older models.
In total, this vehicle has a 4.4/5 star rating.
The Santa Fe loses points for many reviewers due to its bad electrical system, specifically a major blind spot in its headlights.
This is a problem that several consumers cited, so it's worth keeping in mind.
Santa Fe owners also reported noise from the suspension within the first month of ownership, along with improper alignments and broken parts straight from the factory.
Featured on JD Power's Top 10 Consumer-Rated Upper Midsize SUV list, the Palisade lands 4th place among its tough competitors with an overall score of 81/100, just like the Santa Fe.
The Hyundai Palisade, which made its debut in late 2018, has quickly become one of Hyundai's newest stars.
It has been featured in Motor Trend several times for tests against its sister car, the Kia Telluride, and other newer SUVs like the Volkswagen Atlas and Subaru Ascent.
It's also ranked well against old favorites like the Honda Pilot and Toyota Highlander—it has always come out near the top.
Edmonds Consumer Reviews has given the Palisade a 4.4/5 star rating, with several reviewers highly praising everything about the car.
However, the Palisade is reported to be pretty loud.
Many consumers reported hearing noise and vibration at speeds ranging anywhere from 45-80 miles per hour, along with wind noise complaints on top of that.
Despite these minor flaws, the Palisade is reported by all owners (and even people that don't own one) to be a major head-turner.
Everybody can agree that the Hyundai Palisade is absolutely gorgeous.