Why Do New Trucks Rust so Bad?
This post may contain affiliate links. As an Amazon affiliate, I earn from qualifying purchases.
A brand new truck and there's rust already! There are several reasons that a truck could rust, even when it is brand new. All trucks are exposed to the same elements that an older truck would be exposed to. Sadly, rust is naturally occurring and is not just going to magically go away. From the day the truck is built, rust will begin to form as part of the normal process of wear and tear. Some trucks may rust more quickly than others, and where the truck is being driven will also change the process of rusting.
Rust on new trucks can happen because of the local climate, the brand of truck, mileage, and how well the truck has been taken care of. Rust is a naturally occurring oxidation reaction that is bound to happen anytime oxygen, air, and iron are combined.
Don't become too worried. Minimal rust on the underside of a truck is quite normal, just as long as it is not deep rust that will corrode all the way through in a couple of weeks. Be sure to watch it and take preventative measures to ensure your truck does not continue to rust.
Steel
There have been quite a few accusations all across the internet about certain brands of trucks rusting more quickly and more often than others. The common consensus across truck owners is that the reason behind this excessive rusting is the steel they use when making the truck. There are a variety of other reasons why these trucks could rust more quickly, like a lack of primer or paint.
What kind of steel does the manufacturer of your truck use? Sometimes the use of recycled steel has been a cause behind an increase in rust. However, at the same time, it may also be just as durable as regular steel. The thinner the steel, the more likely it is to corrode. The frame is another important aspect of a truck that uses steel.
In some models, channeled steel is used rather than tubed steel, meaning that it has 3 sides, rather than four, that are capable of holding water and salt. Once the water and salt are able to sit awhile on these surfaces, they will begin to cause rust. Because of this, it may be important to know what type and shape of steel were used to complete the frame of the truck you are worried about.
Salt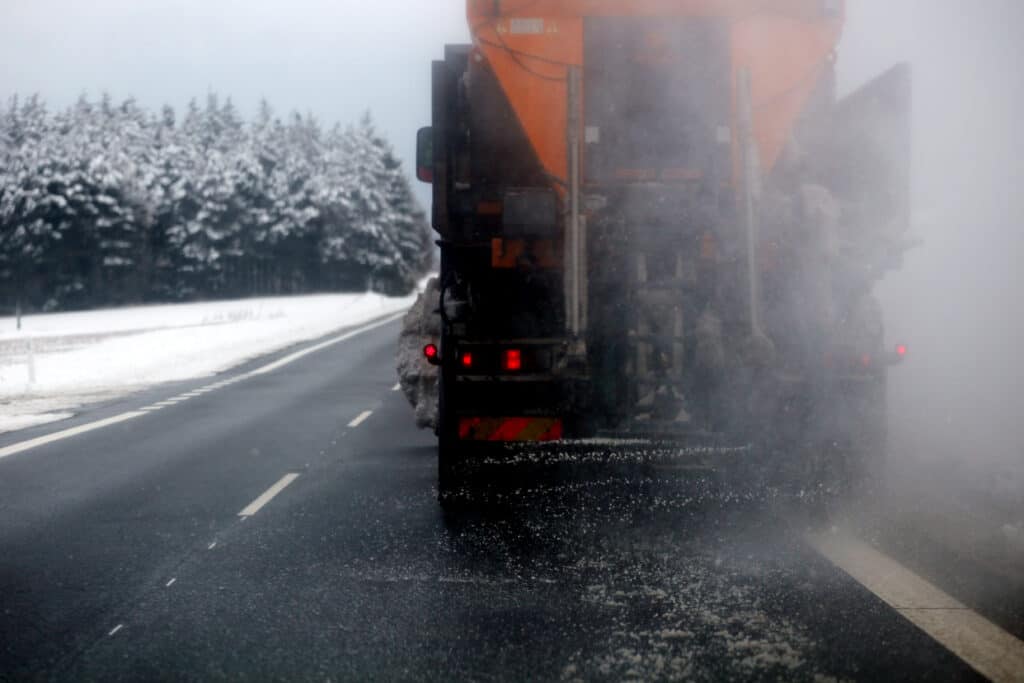 Some places are hot all year round, some places are cold, and some places are right there in between. Some places get a nice hot summer that lasts about 3 months and a long cold 9-month winter that consists of lots of snow, ice, and water. For a truck that's prone to rust, this kind of environment isn't the best option. However, trucks go everywhere and do what we need them to. Even in the winter, the truck has got to haul the horses or carry a load of dirt.
This means that is bound to be exposed to the elements at some point. The more it is exposed to water and air, the greater the risk for rust. Once you throw in salted roads, your chances of rust increase drastically. Salt speeds up the process of rusting, making it corrode through steel much more quickly than before. This could easily be one of the reasons that a brand new truck would have rust on it.
Knowing this, it is important to make sure that you wash the salt off the car often and try to keep it from housing an excessive amount (because that will only lead to more rust). Car washes and not driving when the roads have been freshly salted may decrease the chances of rust spreading so quickly, but either way, you will still probably have rust at some point.
Bad Maintenance
Maybe your truck is brand new, straight from the local dealership, or maybe it's new to you and you have found it in the classifieds. When possible, it may be helpful to hear from the previous owner how the truck has been handled and taken care of for the last couple of years.
Did they wash the truck often? Did they ever have to sand off bad rust spots? What has been replaced and what has not? Can you see a large difference in the amount of rust on newer parts vs older ones? Have they ever used solutions that are supposed to help with rust? Did they drive the truck in the snow and salt every day? These are all questions you should consider because they could indicate if/when there have been problems and how they were handled.
Sometimes a coating can be applied on the underside of the truck in order to ensure that rust doesn't happen as quickly. If this is the case, did they apply a new coating often? There are these and many other questions you can ask to gauge how well the truck has been taken care of. Be sure to also check for other signs of bad maintenance, and ensure you are getting enough utility for your money.
Solutions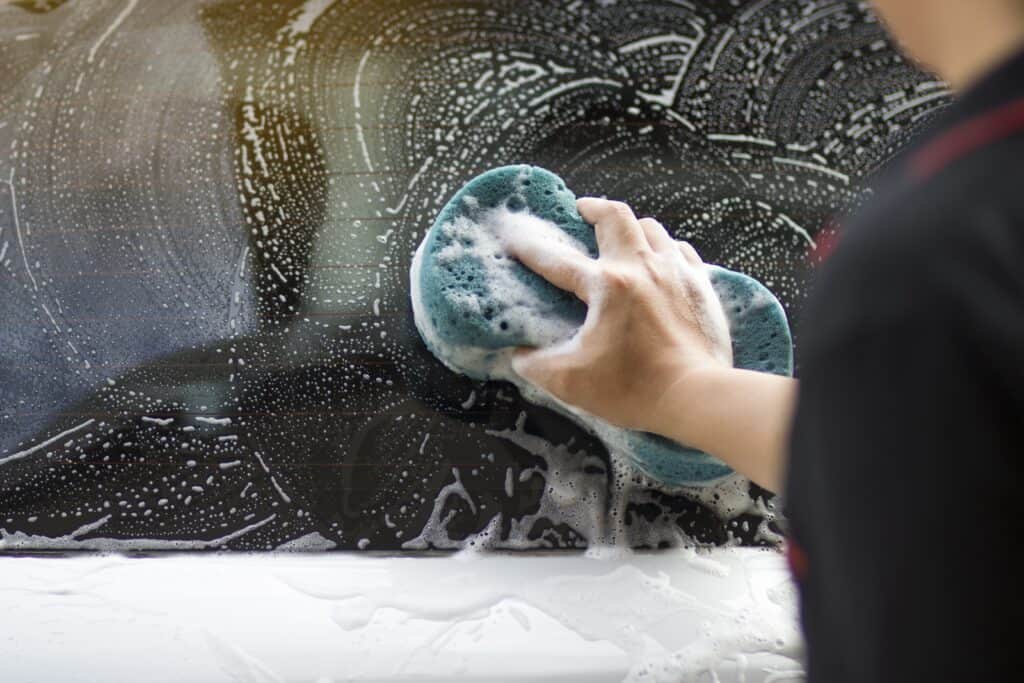 The best method for preventing rust on your truck is maintaining general upkeep. If you care about your truck and want it to run for years to come, then you should be aware of how well you wash and take care of it. Rust normally appears on the bottom underside of the truck, as well as on the painted exterior.
To prevent rust on the painted portions of your vehicle, it is important to make sure it always has good paint. Paint is kind of a guard to keep rust from getting to the steel. If paint starts to wear off, repaint it. If it hasn't started to wear off yet, but you are worried it will, be sure to apply a wax coating to protect the paint and the metal below.
Before applying more paint, wax, or a new covering, make sure that the truck is clean and dry. If it is, then be sure to sand off any current rust spots before you begin painting! Brand new trucks may rust a little, but with the proper preventative methods, and a more thorough understanding of how rust appears, you should be able to fight off the very first signs of rust and ensure your truck is always glistening.