1987 Jeep Grand Wagoneer Exterior Paint Color Chips
This post may contain affiliate links. As an Amazon affiliate, I earn from qualifying purchases.
This page is about the exterior paint codes for a 1987 Jeep Grand Wagoneer. These are the OEM paint colors that were available from the factory.
Additionally, you can see the Jeep interior color options on the color sample pages as well.
If you need to repaint a Jeep with factory a color, these color codes and OEM color names will help you select the correct PPG Automotive Paint for restoring your Jeep Grand Wagoneer back to factory condition.
Jeep Grand Wagoneer Paint Codes and Interior Color Options:
For anyone wanting to know the original equipment manufacturer (OEM) Jeep paint color chips and codes for the 1987 Jeep Grand Wagoneer, here is a photo of the exterior paint color chips.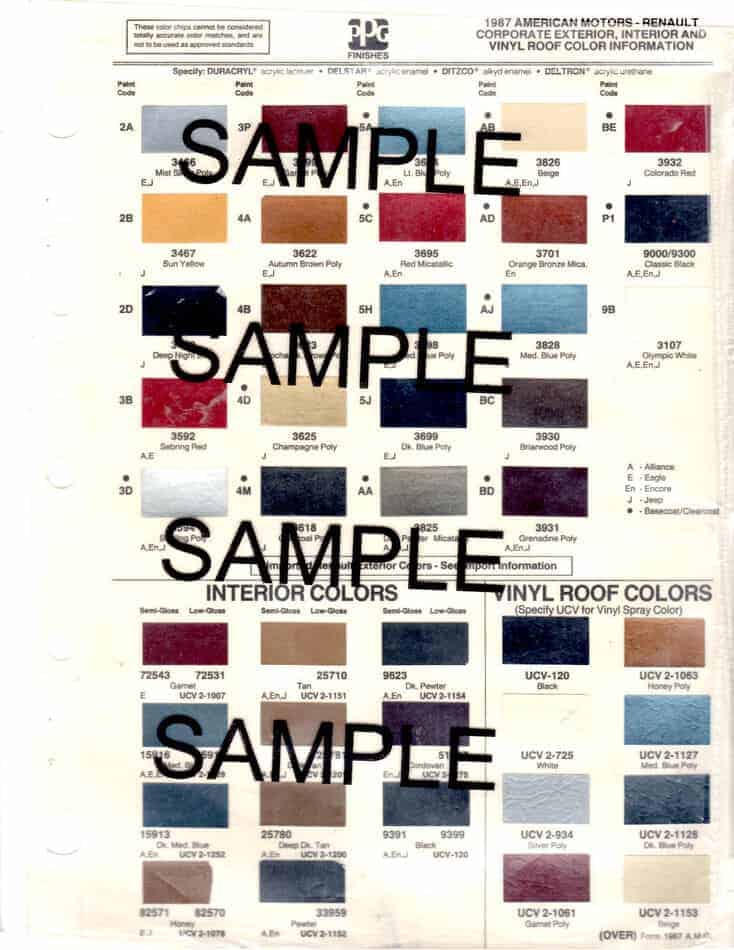 Keywords: #JeepPaintColorChips | Jeep Paint Color Chips | 1987Jeep Grand Wagoneer Paint Color Chips