Will AAA Tow A Car With Expired Tags?
This post may contain affiliate links. As an Amazon affiliate, I earn from qualifying purchases.
If you've ever been in the unfortunate situation of being stranded in a vehicle that has expired tags, you may be wondering if AAA will still tow you. Talk about a crummy situation – you are stuck somewhere without help, and you place a call to AAA, who you have been loyally paying for a situation exactly like this one. You're proud of yourself for having thought ahead and gotten AAA coverage on your car, but now you are told that AAA won't tow you, due to the fact your tags are expired. Wait…what?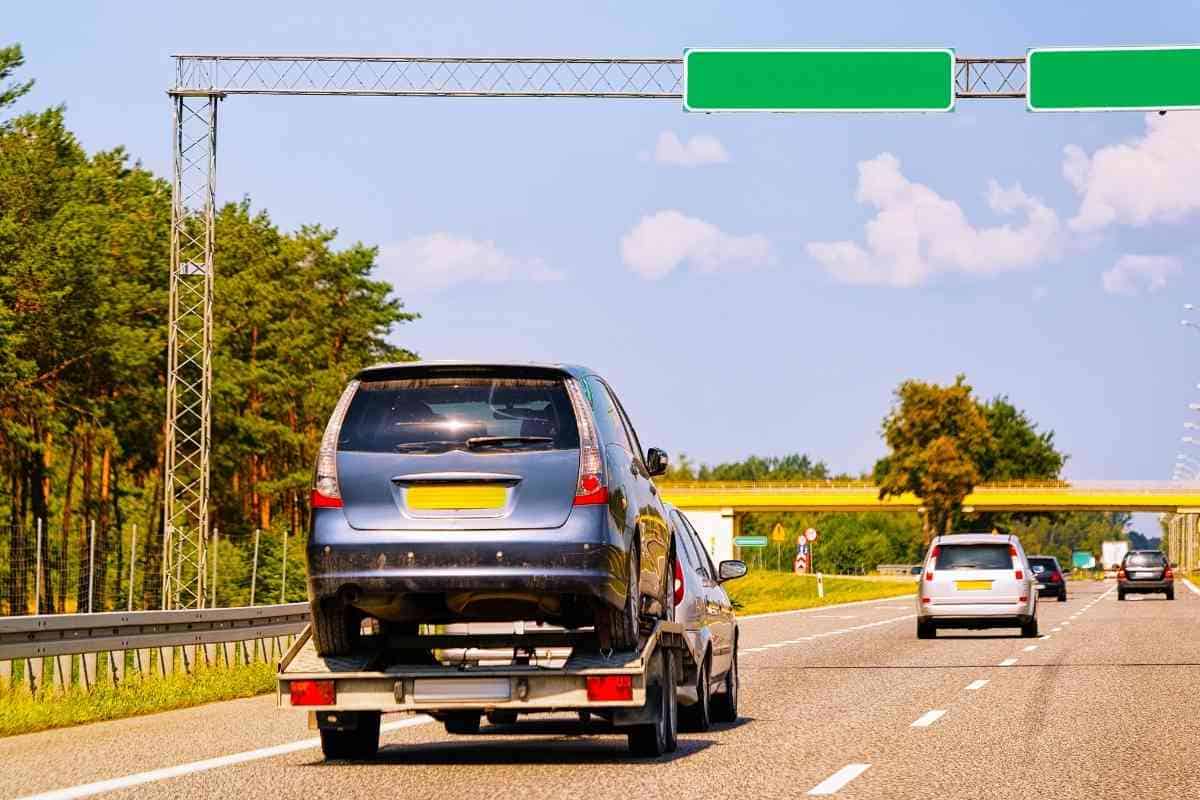 Table of Contents
Will AAA Tow A Car With Expired Tags? 
It is a long-standing AAA policy that they won't tow any vehicle with expired tags due to the following reasons:
they are an emergency roadside operation, not a tow truck company
they want to avoid any criminal activity by car resellers
they don't recognize cars with expired tags as street legal
When we sign up for assistance programs like AAA, we do it with the assumption that all that money we pay per year to have roadside assistance will be worth it if and when we need to call for help.
But if you've ever been in a situation where you are in need of AAA's services but your car's tags are expired, it can be really frustrating to find out that – despite being a loyal customer – they aren't going to be able to help you in your situation.
I was a member of AAA for years but never knew this policy. As I have been considering rejoining the organization, I'm glad to know this in advance, in case it ever comes up as a problem. Hopefully, I can help shed some light for you as to why AAA has adopted this policy and if there are any ways around it.
Will AAA Tow a Car With Expired Tags?
The American Automobile Association (AAA) was founded in 1902 as a result of many people complaining about the lack of good road conditions in the country at the time.
Though AAA has gone through many changes over the last 120 years, they have continued to focus on basic roadside assistance for motorists who are members of their club. These services include things like tire changes, battery charges, lockouts and towing services.
You must be a member of AAA to benefit from their services. And, as I will discuss, not all roadside services are available, for a host of reasons.
One of the services they don't provide is towing services for a car that has expired tags. Though some members find this confusing, their reasons are quite clear.
1. They Are an Emergency Roadside Operation, Not a Tow Truck Company
The first reason that AAA won't tow a car with expired tags is perhaps the most obvious.
From its founding, the organization was a club for people to join that wanted to have reliable, safe, and cost-effective coverage for their vehicles in case they had an emergency.
Similar to traditional insurance, AAA provides motorists with the peace of mind that – if something were to go wrong – they would have pre-invested in knowing they were going to be taken care of.
For a person driving a vehicle with expired tags, AAA is not unreasonable to assume this person may be trying to take advantage of its towing services for pure convenience or for salvage of the vehicle's parts.
In a time when scams are prevalent in many industries, AAA has to set some ground rules for all its members, and not towing a car or any other vehicle that has expired tags is one of their policies.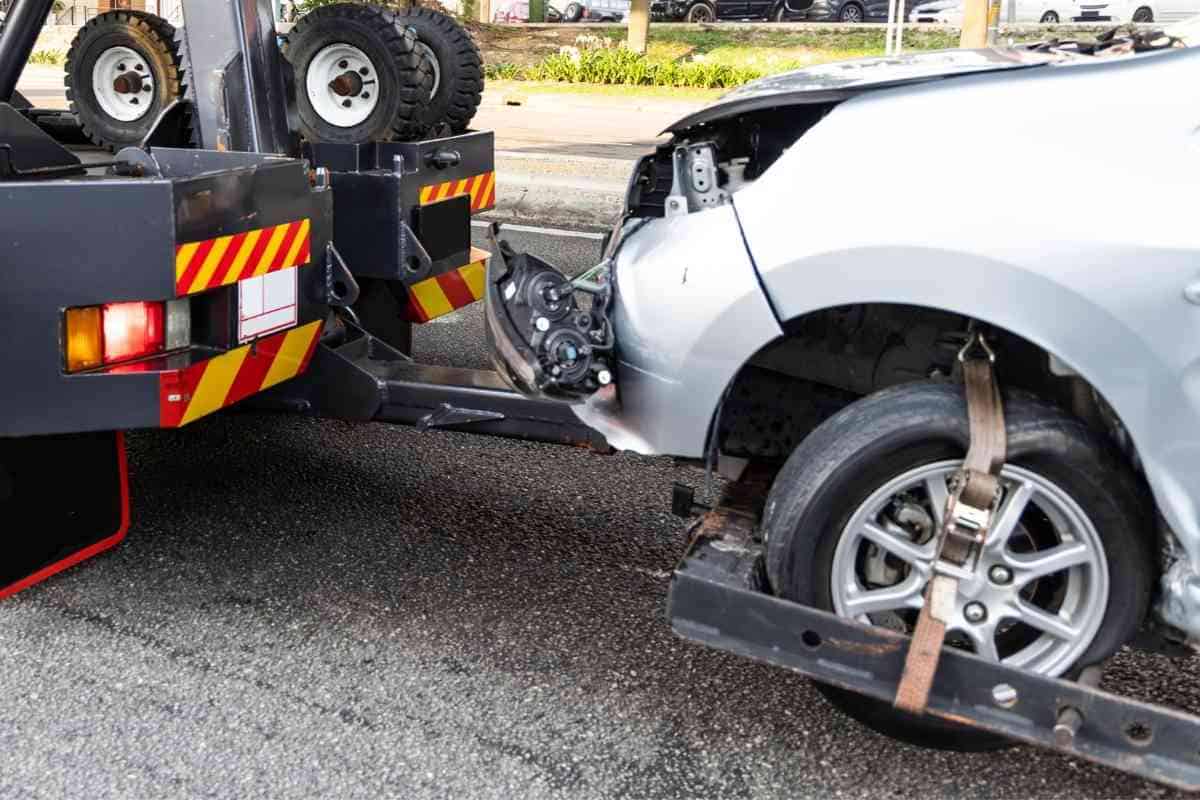 2. They Want to Avoid Any Criminal Activity by Car Resellers
This is another big reason why AAA won't tow a car that has expired tags, regardless of the reason.
Many car resellers who are doing so illegally will be in possession of cars that are not currently registered with whatever state they are in. Some of this is because they have been stolen from another state and the tags have been removed.
Another reason is that no one who has stolen a car is going to take the risk to re-tag a car that is not registered in their name.
AAA knows this and has probably been burned by this scam before. Therefore, by putting a policy in place that they aren't going to tow any vehicle that has expired tags alleviates the problem of towing a car that has potentially been stolen and therefore would cause one big headache for the company.
3. They Don't Recognize Cars with Expired Tags as Street Legal
Another big reason that AAA has adopted the policy of not towing any car that has expired tags is that – just like each state – the company doesn't see that car as "street legal."
Street legal means that a vehicle has passed all state inspections, is in good working order, and has been appropriately registered within the state it is owned. Street legal can sometimes also mean that the person who owns the car is up to date on their taxes, is carrying viable insurance, and is verified to be holding the current title.
Each state has different regulations, but for the most part, if a car is not deemed street legal in its state, AAA is not going to tow it. They abide by local laws and will not take possession of a vehicle that isn't also abiding by those laws, no matter what the circumstances.
Some Other Things to Know About AAA and Towing
AAA is a wonderful resource to have if you are a car or truck owner. It will bring peace of mind and help you feel more comfortable when you are out on the highways, especially if you are in unfamiliar territory. But just like they won't tow a vehicle with expired tags, there are some other things you should know before you go about this organization.
Will AAA Tow an Unregistered Vehicle?
Similar to their policy on not being willing to tow vehicles that have expired tags, AAA won't tow anything that isn't properly registered.
Their reasons (as clearly stated in their contract) are pretty much the same as above…they are an emergency roadside service, not a towing service, they want to avoid criminal activity at all costs, and they don't see cars that haven't been registered as street legal.
Will AAA tow for any reason?
I've covered a couple of situations in which AAA won't tow your car. But what if your vehicle is legally tagged, registered, and deemed safe to drive? Is there any reason then that AAA won't tow your car?
The great thing about a AAA membership is – as long as your car is legal – they will pretty much tow it regardless of the circumstances.
They will tow it from your driveway, they will tow it if you have to leave and can't be present, and they will even tow it if you possess the membership but someone else owns the car you are traveling in. How cool is that?
The bottom line is this – there are few instances that AAA is not going to honor your need for a tow if you are a current member, in good standing, have paid your policy and your car is legal and road safe.