Is AAA Worth it? Join Membership or Not? [ANSWERED]
We've all heard of AAA, more commonly called "Triple-A," but how many of us know what a membership with the company entails?
AAA is an excellent choice for increasing your roadside assistance coverage.
Is AAA Worth it?
AAA memberships are worth the cost. Membership plans cost less than $120 a year and provide members with access to various services and benefits. Standard services include tows (within 5 to 200 miles, varying by membership plan), emergency fuel delivery, battery servicing, and locksmith assistance.
So, you're considering joining AAA?
Keep reading to learn more about what AAA offers and how much it will cost you to join.
AAA: What is it, and How does it work?
AAA is a company that offers roadside assistance to its members.
A unique feature of this service is that the protection follows the member, not the vehicle.
If your car breaks down, but one of your passengers has a AAA membership, they can utilize the service.
Since you can't always have a AAA member as a passenger, it's best to get the coverage for yourself.
However, you should consult your automobile insurance company.
You may already be paying for a service similar to AAA.
For example, many insurance companies cover roadside tows, locksmith assistance, and more.
That said, your insurance company likely won't track down the tow truck for you.
Instead, you find the tow company, make a plan to pick up your vehicle, and give the company your insurance information.
The insurance company then picks up the bill, or at least most of it.
This process is what distinguishes AAA from standard insurance companies.
If their vehicle breaks down, they don't have to scan through the phonebook to find a local towing company or repair shop.
AAA does that for them.
You make one call to AAA, and they'll send someone to you!
Before joining AAA, consult your vehicle's owner manual.
Some vehicle manufacturers offer roadside assistance plans with purchases.
However, these plans usually only last for a limited time.
After the trial period ends, you'll need to start paying for the subscription.
Compare this plan with AAA to decide which works better for you!
Anyone can become a AAA member.
You don't even have to own a car to use AAA.
While AAA is best known for its roadside assistance, they also sell home security products, travel planning, and identity protection.
Only the most advanced AAA membership plans cover travel, home, and identity.
Once again, compare AAA's coverage with the services offered by your current insurance company.
You don't want to end up paying for the same service twice.
Currently, there are more than 57 million AAA members.
With so many members, when you purchase AAA, you're not only getting roadside assistance, you're becoming part of a community.
So how does AAA work?
When your vehicle breaks down, you call AAA.
The AAA agent will ask you questions to assess the situation and then communicate with local towing companies.
A tow truck shows up and takes you to the destination.
And that's it! You get your car fixed, and then you keep rolling down the road.
AAA is by far the leading roadside assistance company in terms of ease of use.
Even better, a AAA membership comes at less than the cost of a single tow! Let's continue learning about purchasing a AAA membership and the perks that come with it in the next section.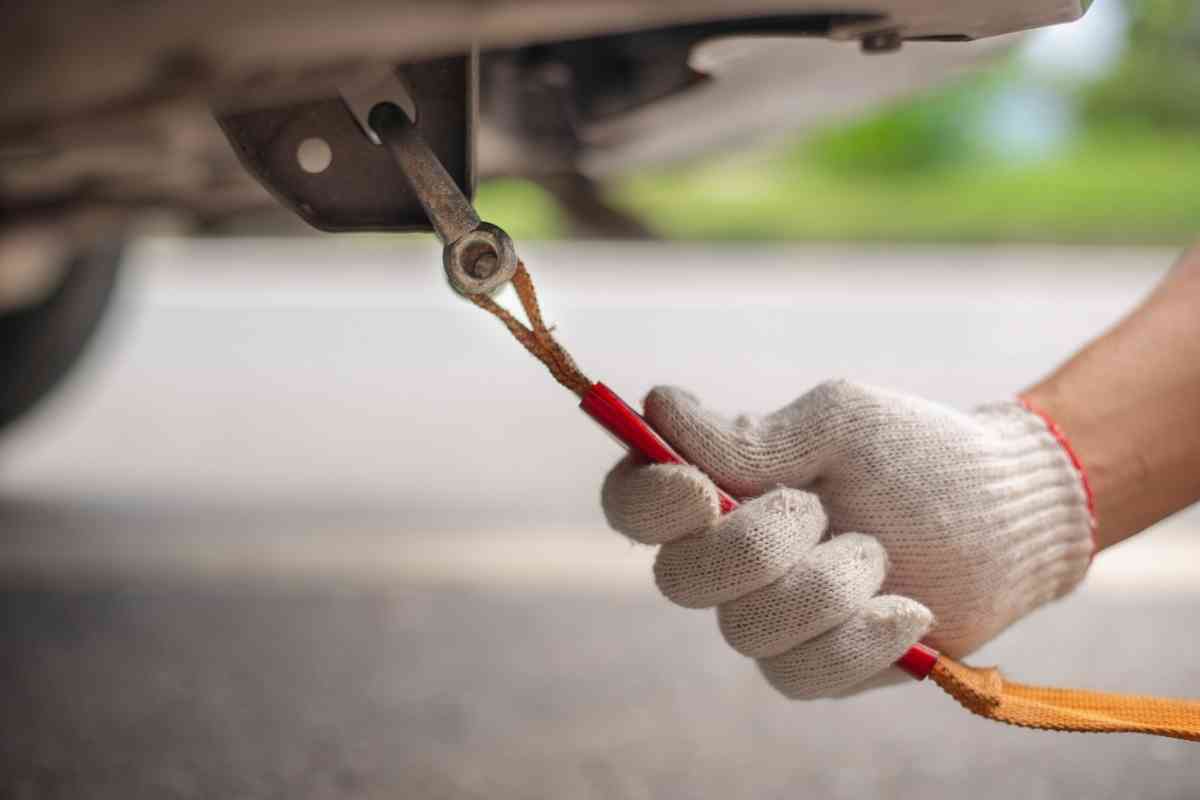 AAA Services and Benefits
The standard services offered with all AAA memberships include limited towing assistance, emergency fuel delivery, and locksmith reimbursement.
The degree to which you receive coverage depends on your membership plan.
All AAA membership plans also include identity theft protection (we'll discuss this more below).
Becoming a AAA member not only provides you with access to quality roadside assistance, but it unlocks a variety of benefits as well.
AAA members get discounts on select movie tickets, hotels, car repairs, and more.
You can even find AAA discounts at restaurants, on HP or Dell electronics, for various personal services (ex. pharmacies and optometrists), and even on pet insurance.
As a AAA member, you also receive vacation planning assistance from AAA travel experts.
As you can see, being a AAA member is well worth the cost.
Although AAA is well known for its roadside assistance, other services such as identity theft monitoring and home security are less commonly known.
Let's look at the less well-known services below.
AAA Identity Theft Monitoring
As mentioned earlier, all AAA members get identity theft monitoring.
However, this is just the basic identity protection plan.
This basic plan includes Experian Credit Monitoring, Internet and Dark Web Monitoring, Social Media Monitoring, and access to a 24/7 Live AAA Support line.
While these services provide you with plenty of protection, you can upgrade to more secure plans to get further assistance.
The Protect plan is AAA's next level of identity theft protection.
AAA members can upgrade to the Protect plan for an additional $10.95 a month or $124.83 a year.
This plan is also available to those without AAA memberships.
Non-AAA members can purchase the Protect plan for $12.17 a month or $138.70 a year.
The AAA Protect plan provides all the services of the Basic plan as well as the following:
Up to $2 Million Insurance for Legal Fees
Up to $200,000 Insurance for Stolen funds
Dedicated Identity Restoration Agents
Financial Account Takeover Monitoring
Child Identity Theft Monitoring & Insurance
Lost Wallet Assistance
30GB Secure Cloud Storage
If you want more protection, you can purchase AAA's most advanced identity monitoring plan: the Complete plan.
AAA members can upgrade to this plan for an additional $19.95 a month or $227.43 a year.
Meanwhile, non-AAA members can purchase this plan for $22.17 a month or $252.70 a year.
The Complete plan features many of the same services as the Protect plan.
The only differences are $5 million insurance for legal fees, $500,000 insurance for stolen funds, and an Experian credit lock/unlock.
Additionally, the Complete plan includes credit monitoring with all three credit bureaus rather than just Experian.
AAA Home Security
While you're away in your AAA-protected car, your home can be monitored by AAA too.
AAA Home Security systems use more than just motion sensor lights and door alarms to protect your home.
The AAA Home Security System upgrades your home to a smart home.
As a AAA member, you can save up to $60 a year on the AAA Smart Home.
Depending on the security plan you purchase, AAA home security could cost you as little as $20 to $20 a month.
Even better, this home security system can be self-installed.
Watch the following video to learn how to install one for yourself!
AAA Travel Protection and Planning
We all miss the days of travel agents.
Why wouldn't you want someone there helping you plan the perfect trip or ensuring that every hotel you book is legitimate and of high quality? With any AAA membership, you get access to dedicated travel agents!
Even better, when you plan your trip with AAA, you can get rewarded with activity vouchers, cruise credits, or merchandise credits.
For example, AAA members who stay at a Best Western hotel get 15% off their stay and an additional 10% reward points.
Want even more rewards? AAA members who ride the Rocky Mountaineer get an onboard merchandise credit of $200! Imagine how much you can save by traveling with AAA.
If you plan your trip with AAA, you're sure to have the best vacation possible.
AAA: What does it cost?
AAA offers three membership plans: Classic, Plus, and Premier.
The more advanced the membership plan is, the more coverage you will receive.
That said, the more advanced programs will also cost more.
However, all AAA plans are under $150 a year!
With most insurance companies, you have to wait 30 days after the first payment to receive coverage.
AAA doesn't work like that.
In AAA's eyes, you've paid for the service, so why not get access to it now? After you purchase your AAA membership, you only have to wait 48 hours before you can reap the rewards.
But how much do each of the membership plans cost? Let's look at each of the AAA membership plans and the services they cover below.
Classic
The Classic membership provides you with basic coverage for all your roadside assistance needs.
To become a Classic AAA member, you only have to pay $59 a year.
This membership provides you with five miles of covered towing four times a year.
In other words, you get 20 miles of towing a year!
If you exceed the 5-mile limit, AAA charges you per additional mile; however, AAA splits this cost with you.
In other words, you only pay a reduced price for each mile that exceeds your limit. This is true for all AAA memberships.
AAA members with the Classic plan can use their tow miles with either cars or bikes.
Another basic service offered with the Classic AAA membership is emergency fuel delivery.
However, you're going to have to pay for the fuel that they bring.
If you accidentally lock your keys in your car–don't worry, we've all been there–AAA has your back. AAA reimburses Classic members $50 for locksmith assistance fees.
AAA can also assist you with battery servicing!
Plus
With this upgraded membership plan, you get everything the Classic AAA membership has plus more.
Instead of only five miles of towing, the Plus membership plan covers 100 miles of standard towing four times a year.
This towing also applies to both cars and bikes.
With 400 total towing miles each year, you never have to worry about leaving your vehicle behind.
Like the Classic plan, the Plus membership covers emergency fuel delivery.
However, Plus members don't pay for the cost of the fuel.
With the price of gas on the rise, this can save you a lot of money.
The Plus membership plan also covers locksmith assistance.
However, this program reimburses members up to $100. This membership also covers AAA battery servicing.
While the Classic plan only covers roadside assistance, you get additional perks with the Plus AAA membership.
For example, this membership plan covers $750 for trip interruption and $250 for lost baggage coverage.
No matter how you travel, AAA will be there.
Although the Plus membership offers plenty more services than the Classic, it doesn't have an extremely high price tag.
The AAA Plus membership only costs $91 a year.
Premier
The most advanced AAA membership plan is the Premier membership. A Premier membership costs $119 a year.
Like the other two plans, Premier AAA membership covers standard towing.
However, this plan doesn't stop at five or 100 miles.
The Premier AAA membership plan covers one tow, up to 200 miles.
With 200 covered miles, you'll never have to worry about paying for exceeding your limit. In addition to the single 200-mile tow, the Premier AAA membership plan includes three other 100 mile tows.
In other words, you get 500 miles of towing every year!
I bet you think the Premier plan can't get any better. Well, I'm about to prove you wrong.
While the other two plans only cover towing of cars and bikes, the Premier AAA membership plan covers RV and motorcycle towers as well!
With the Premier AAA membership plan, you can enjoy emergency fuel delivery at no additional cost to you. This plan also covers battery servicing and locksmith assistance.
However, the Premier AAA membership plan will reimburse you up to $150 for locksmith assistance.
When you purchase the Premier AAA membership plan, you get access to the best roadside assistance possible.
This membership plan includes a one-day car rental with a tow and $50 toward replacing or repairing your windshield.
Premier AAA members receive coverage for trip interruption and lost baggage.
However, if you're a Premier AAA member, you can get up to $1,500 for trip interruption and $500 for lost luggage.
Other benefits associated with the Premier AAA membership plan include worldwide travel accident insurance and worldwide emergency medical transportation coverage.
No matter what membership plan you choose, AAA is there to protect you.