Willys vs. Rubicon: Jeep Wrangler Model Comparison
If you're in the market for a Jeep Wrangler, you might want to compare the differences between the Willys and Rubicon models. Willys and Rubicon are popular trim packages for the Jeep Wrangler. They add alternative styles and powerful features that can greatly enhance the solid Jeep Wrangler base model.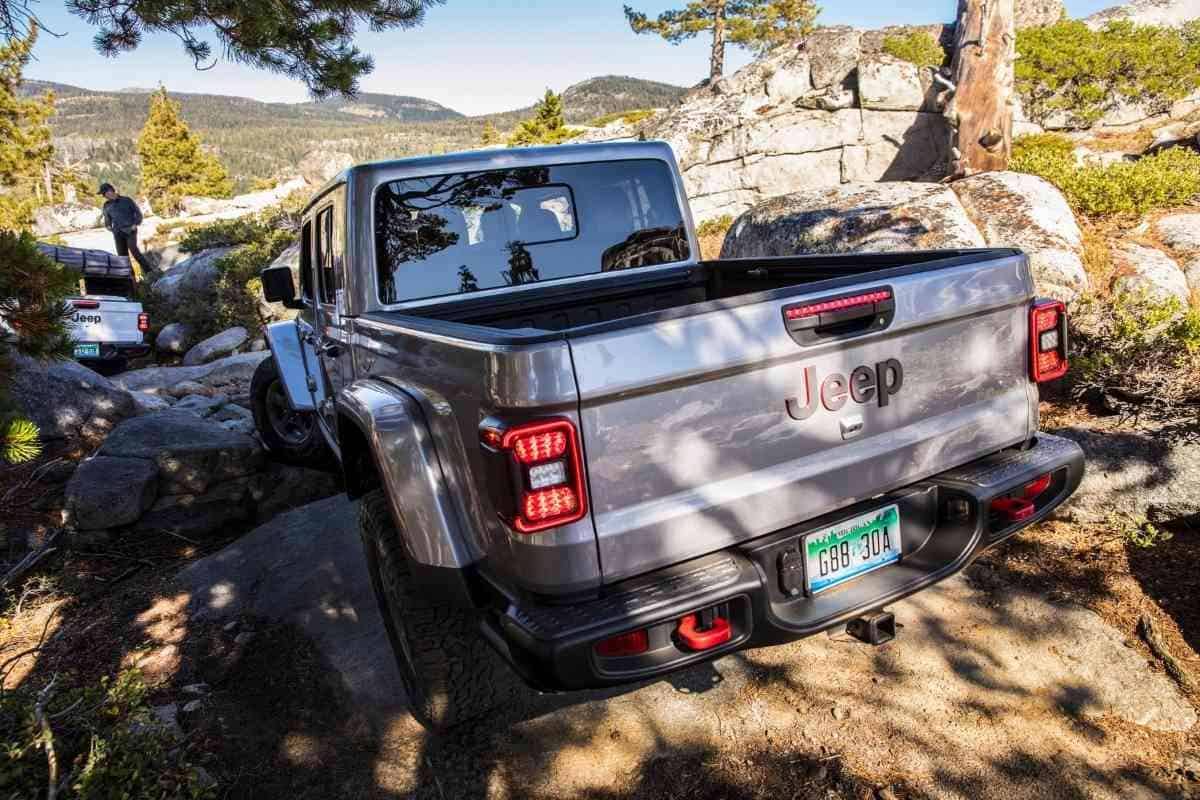 What's the difference between the Jeep Wrangler Willys and the Rubicon?
The Jeep Wrangler Rubicon is more suited for off-road driving, while the Willys model is more suited for city driving. The Willys is a solid off-road vehicle, but the Rubicon takes it further by having more heavy-duty parts and 4×4 driving features.
If you plan to use your Jeep Wrangler for daily drives on standard paved roads, the Willys package can be a great upgrade option. It can blend well into everyday traffic and still be a force on dirt paths and bumpy trails.
The Rubicon package is geared more towards off-road driving. It can be a great upgrade option for drivers wanting to take on more rugged terrain and steep climbs.
Do I Need To Upgrade My Jeep Wrangler?
Though the Willys and Rubicon upgrade packages are not required, they can improve the style and capabilities of your Jeep Wrangler.
These upgrades can provide tougher components and more advanced driving features that can allow you to navigate tricky off-road scenarios easier.
If you are someone that likes to keep things simple in terms of looks and functionality, then opting for the standard Jeep Wrangler base model might be more suitable for you.
There are other trim packages to consider like the popular Sahara, so you shouldn't limit yourself to just the Rubicon and Willys, especially if off-road driving isn't a priority for you.
For people that like to make vehicle modifications on their own or have a reliable aftermarket auto technician at their disposal, making upgrades on your own can be a good route to take.
It might even cost less to make certain upgrades on your own, so it's worth looking into before committing to a factory upgrade package from Jeep.
The Jeep Wrangler Rubicon
When it comes to off-road trails, there are few more renowned than the Rubicon Trail.
The rugged Rubicon Trail in the Sierra Nevada mountain range near Lake Tahoe, California is one of the toughest trails to traverse.
The trail contains endless rock-filled obstacles that can be difficult for any all-wheel drive vehicle to drive through.
As feared as the trail might be, it is a beloved setting for many 4×4 drivers looking for a challenging adventure.
The Jeep Wrangler Rubicon is designed as an ideal vehicle for taking on the Rubicon Trail.
The vehicle itself embodies many of the characteristics of the trail itself.
The Jeep Wrangler Rubicon has a rugged off-road look that allows it to blend in well with natural environments.
The vehicle's design, power, and control make it thoroughly capable of getting through seemingly impossible obstacles.
The Jeep Wrangler Rubicon has more ground clearance than the Willys model, which allows the Rubicon to clear objects more easily.
The Rubicon's ground clearance of 10.8 inches is slightly over an inch higher than the Willys.
When dealing with random rocks, brush, hills, and other obstacles, any amount of extra clearance can be beneficial.
The Jeep Wrangler Rubicon has a starting price of around $44,000, which is roughly $14,000 more than the Jeep Wrangler base price.
If the Rubicon's features aren't enough, there are plenty of other options you can add on through Jeep or third-party parts and accessories providers.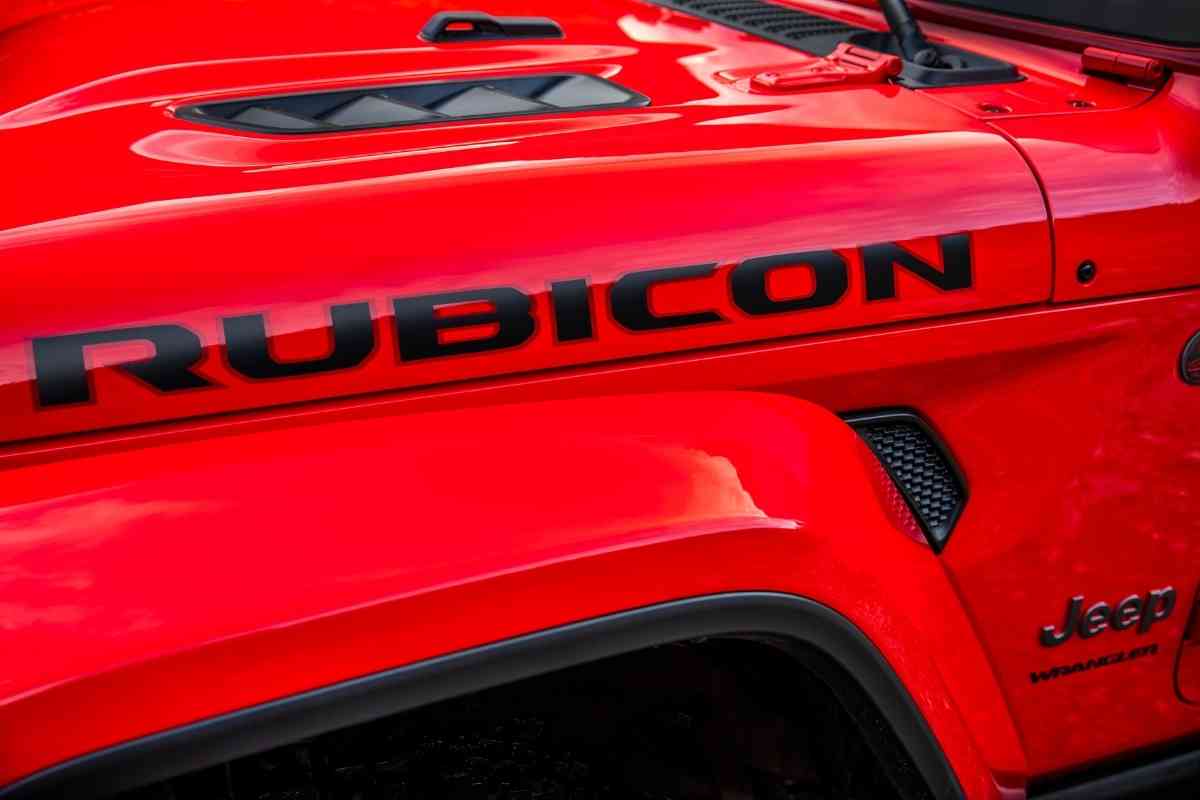 The Jeep Wrangler Willys
The Jeep Wrangler Willys has a style reminiscent of military vehicles of years past and modern times.
It has a timeless look that can command admiration and respect when seen on the road.
The Jeep Wrangler Willys does not have as many features as the Rubicon to assist with off-road driving.
For instance, the Willys does not have a Dana 44 heavy-duty front axle, 4:10 gear ratio, or an electronic mechanism to disconnect the front sway bar.
The ground clearance of 9.7 inches on the Jeep Wrangler Willys is just over an inch shorter than the ground clearance on the Rubicon.
Though that might not be as good for off-road driving purposes, I can appreciate the lower profile it gives the Willys model.
Higher ground clearance can often make a vehicle look bulky and odd in a city driving environment, so the lower ground clearance of the Willys helps to make it look more like a standard city SUV.
If you're into sports cars and other high-performance vehicles, lower ground clearance can give your Jeep Wrangler a sleeker look that's more similar to those vehicles.
With the amount of money you save by buying the Willys instead of the Rubicon, you are still left with an awesome SUV that has excellent style and utility.
The $8,000 you save by upgrading to the Willys over the Rubicon might be a small portion of the overall price to some buyers, but it can be significant savings in cost you can use for other enhanced specifications.
If you are savvy when it comes to modifying vehicles or know specialists that can assist you for low prices, then you might be able to add features to your Willys that can make it as good or better than a Rubicon.
What a vehicle means to each individual is dependent on the individual's preferences, so you can make your Jeep Wrangler more special by building on the Willys instead of getting everything handed to you on a platter by Jeep.
What Is The Same About A Jeep Wrangler Willys and Rubicon?
Whether you choose the Jeep Wrangler Rubicon or Willys, you can't go wrong with either one.
If you're an off-roading enthusiast, both trim packages are equipped enough to give you solid support for driving on rough terrain.
Both vehicles have the same engine, which is a 3.6 L V6 with 285 horsepower @ 6400 rpm.
The maximum towing capacity for both vehicles is 3,500 lbs, which is quite respectable for a smaller SUV.
The gas mileage for the Willys and Rubicon is 19 miles per gallon for city driving and 24 miles per gallon on the highway.
You can get the Jeep Wrangler Rubicon and Willys in a variety of colors including lime green, bright red, greenish blue, white, dark tones, and earthy colors.
Other features and accessories that are the same include rock rails, 17-inch wheels, and 32-inch tires.
Which Jeep Wrangler Model Should I Choose?
The Jeep Wrangler is one of the most iconic 4×4 vehicles in the history of automobiles.
When you look at almost any two same-year Jeep Wranglers from far away, it is hard to notice structural design differences.
This is certainly the case when I look at a Jeep Wrangler Willys and Rubicon, sometimes even from close up.
You shouldn't feel like you're committing to a drastically different model when you choose one trim package over another.
If you are particular about your off-roading needs and want a vehicle that will equip you for trails that are rockier than normal, the Jeep Wrangler Rubicon should be the upgrade for you.
At around $44,000, the extra $14,000 you would pay over the base Jeep Wrangler model is enough to buy a second vehicle.
However, a second vehicle probably won't do much to help get you over large rocks and through deep puddles.
If you're like me, then you should go with a single vehicle that can do more rather than two vehicles that can't do as much.
If pricing plays a big factor in your Jeep Wrangler buying decision, then you might want to lean towards the Willys upgrade package since it costs around $8,000 less than the Rubicon package.
You would be saving more than double the cost of adding the Rubicon package to the base Jeep Wrangler model.
If you want to add more features to your Jeep Wrangler Willys at a later time, then the Willys might be a safer option for your finances.
You should be able to find many Jeep Wrangler features to add through Jeep dealers and external parts suppliers.
That said, the Jeep Wrangler Willys is a fantastic 4×4 vehicle that can definitely hold its own when it comes to off-road driving.
Though it might not be able to climb rocks and other odd surfaces as the Rubicon can, it should be able to adequately get through muddy trails, rocky paths, and other rugged terrains.
The Jeep Wrangler Willys can be a great family vehicle that takes everyone to common everyday places like offices, schools, malls, and restaurants.
With so many SUVs on the road today, the Jeep Wrangler Willys doesn't stand out in an odd way.
It can surely draw attention due to its hearty build and overall beauty, but it shouldn't be beastly and off-putting like some modern SUVs.
Even though a Jeep Wrangler Rubicon can be a great vehicle to own, choosing the Willys might make you less stressed if affordability is an issue.
Being more comfortable about your vehicle purchase might allow you to enjoy your Jeep Wrangler more, even if you don't have the trim package you want most.
However, if you think you can boost your Jeep Wrangler Willys to the standard of a Rubicon for $8,000, you might be disappointed when the total cost turns out to be much more than that.
A Jeep Wrangler Rubicon will likely be much cheaper than a Willys converted to a Rubicon or something close to it.
The overall cost of a Rubicon is minimized due to the streamlined and cost-effective processes of factory production.
A lot of products that are produced in bulk like Jeep Wranglers will have lower price tags than products requiring more hands-on fabrications.
So if you want to reduce the amount of money you spend on your vehicle, you might consider going with the Rubicon if you ultimately want that type of vehicle in the long run.
Anything is possible when it comes to servicing vehicles on your own though.
So if you think you'll have the resources to modify your vehicle on your own in the future, there's no telling what you'll actually end up paying.
You could pay less for your Jeep Wrangler upgrade depending on the parts and services available to you.