Are Discount Tire Certificates Worth It?
This post may contain affiliate links. As an Amazon affiliate, I earn from qualifying purchases.
Why would I want to go through the hassle of buying a Discount Tire certificate when I just want tires on my car? Is it going to benefit me in any conceivable way?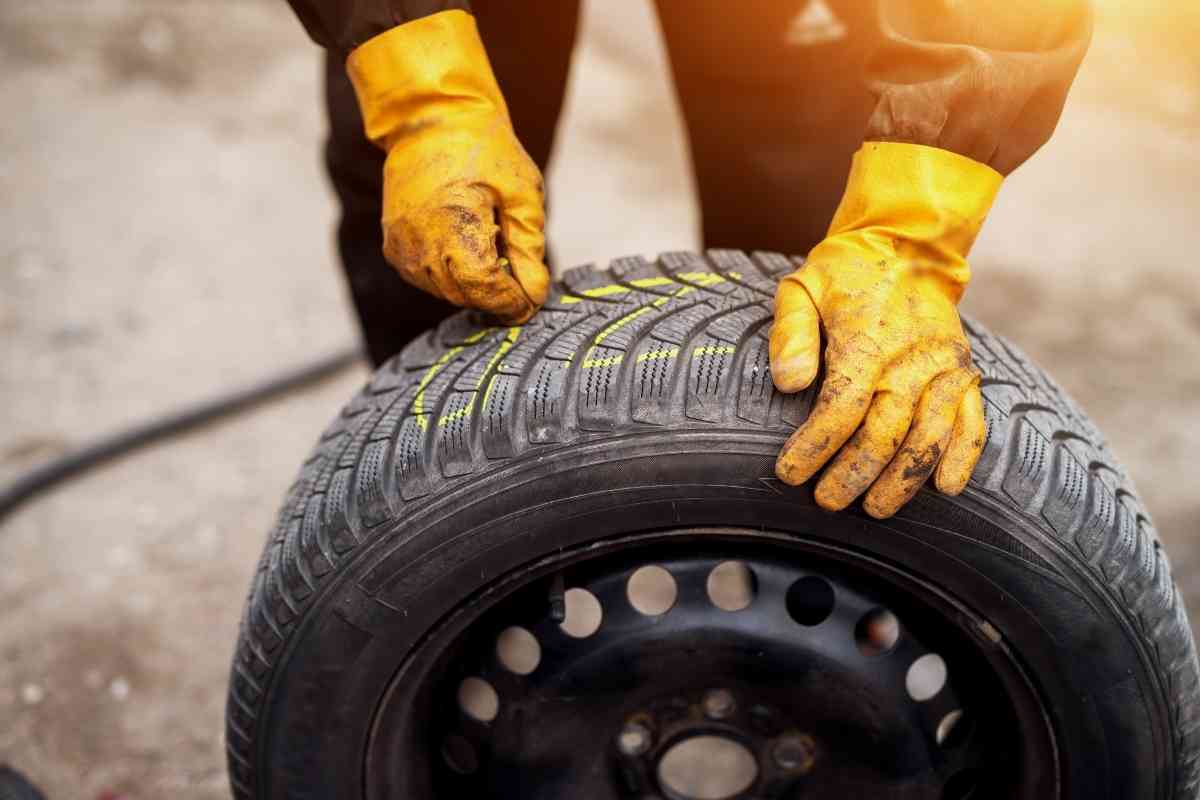 A flat tire can be a major inconvenience, but does it have to cost you? Find out the answer in our helpful article discussing "Does Discount Tire Patch Tires" and their tire repair services.
Are Discount Tire Certificates Worth It?
Discount tire certificates are worth it because buying a certificate will save both time and money. If the tire suffers a defect or a road hazard like glass or a nail, Discount Tire will fix the tire for free. A tire certificate is simply a contract of service that can be used if tires become damaged in any way.
How Does the Discount Tire Certificate For Repair Work?
It's very simple. You buy a certificate, and if something happens to your tire within that 10 years of service offered by the contract, you can bring your car in and have its tires checked.
The technicians can determine whether a repair is possible or if you need a replacement tire.
If the tire(s) still has a legal tread of 3/32″ or has a defect on the tire within the contract time of repair, you're well on your way to getting a new, working tire.
If it comes down to it, you can get a full refund to purchase a new or comparable replacement through your local Discount Tire.
I called a local shop and Briton from Discount Tire said that the certificates they offer were the best he's ever seen.
The contracts are 10-15% of the price of the tire.
So, for my old 1996 Mazda Miata, it would have cost $9 a tire and he said the contract lasts 10 years rather than 3 like they were in the past.
However, because things vary by state, you may want to call and confirm what the cost will be at your local Discount Tire.
Tires can cost anywhere from $30 to $500 a tire, so, that should help you know how much your contract will cost.
You can run your tire until almost bald and still be able to have it fixed under the contract.
There are some state-specific provisions granted to certain states that include: Idaho, Indiana, Iowa, Louisiana, Maryland, Nevada, New Hampshire, Oregon, Texas, Virginia, and Wisconsin.
If you're living in one of those states, you can look at the contract for your specific provision.
You may also want to know that your warranty on the tire is replaced by the certificate once you purchase one, so it's a good thing that they also cover defects!
Can you negotiate the price at Discount Tire?
Discount Tire is very competitive with price.
They have an amazing Low Price Guarantee that ensures customers that they will do their best to deliver tires at the lowest possible price.
The beauty of shopping at Discount Tire is that they work competitively to find the lowest price out there and encourage their customers to make them aware of prices they may have overlooked.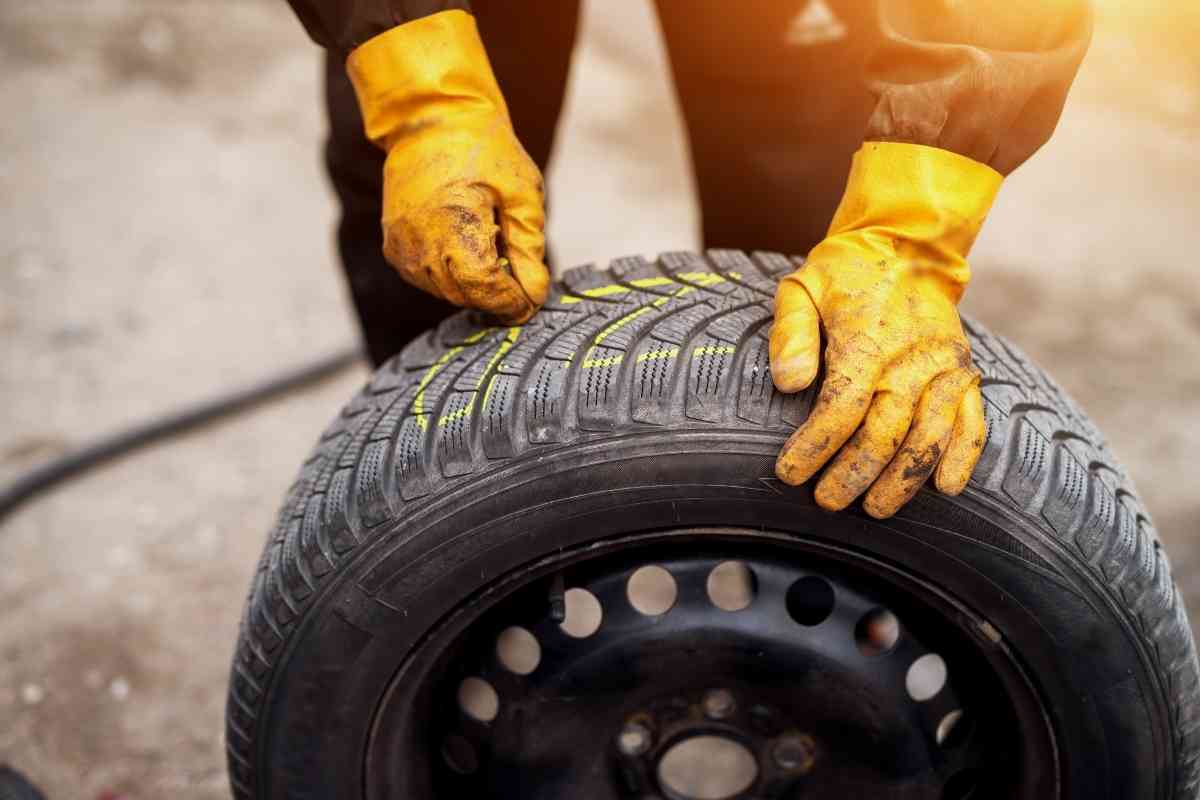 Does Discount Tire give credit for used tires?
Discount Tire might be able to give credit for your tires depending on the warranty.
If your tires are old and used, you're going to have to take the car to Discount Tire and have an employee look at them.
They will be able to tell you if there is any hope of getting credit for those tires or not.
If they're old and have experienced some significant use, chances are you will not be able to get credit for them.
They can even substitute an old tire for a replacement tire of the same or a different brand.
The contract was a 3-year contract, but they've beefed it up to last for 10 years.
Keep that in mind when you take your tire in to be checked out.
Unfortunately, there are a couple of things that the contract doesn't cover.
A few of these include vandalism, collisions, preexisting damage, and a few other things (the full list can be found on the contract).
If your car has suffered any abuse by you or someone else, likely, Discount Tire will not be able to cover that.
Are Discount Tire certificates transferable?
Unfortunately, your certificate cannot be transferred.
Unless you live in North Carolina, a tire certificate would have to be repurchased for a new tire or a new car.
In North Carolina, a vehicle could be sold and the preexisting certificate could be given to the new owner.
Do tire warranties cover punctures?
Tire warranties are meant to cover common roadside mishaps like punctures. 
Aside from manufacturer defects like premature wear and tear, it also covers things we all run into on the road such as nails, glass, rocks, or tree limbs.
Damage that results from your Tire's contact with a pothole, debris, or any other object or condition not normally found on a roadway can be covered.
Certificates are not like a warranty on a tire or car part, but they're helpful, additional protection for blowouts or anything that could puncture your tire.
Additionally, certificates are added safeguards against premature wear and tear.
In fact, the reason that Discount Tire created the option for a certificate for purchased tires is that they had an uptick in demand for tire replacement and a way to purchase a service contract in advance.
Pretty cool, right?
Now you can purchase a repair certificate or get your tire replaced, or even refunded or credited after you buy your car some new tires.
You always want to get the certificate option for something like a tire.
There are so many reasons why your tire could malfunction and you never know when you'll get a flat.
A certificate will give you the ability to get a free repair from your local Discount Tire.