Is The Audi Q5 A Good Used Car To Buy?
This post may contain affiliate links. As an Amazon affiliate, I earn from qualifying purchases.
Finding a good used car can be hit or miss sometimes.
There is no argument that the Audi Q5 is one of the best-looking compact luxury SUVs on the market.
But looks aren't everything, especially when it comes to the vehicle that you're entrusting to keep you and your family safe on every journey.
Is The Audi Q5 A Good Used Car To Buy?
Though the Audi Q5 is often considered one of the best choices among compact luxury SUVs, think twice before buying one used. While the Q5 is known for many great things, the reliability and resale value are not its most positive features.
In this article, we'll discuss first and second-generation Audi Q5s, their strengths and weaknesses, and some other cars that you may be interested in if you like the Audi Q5.
First Generation Audi Q5 (2009-2017)
Audi first released the Q5 in 2009.
Since these were the first models and likely had many problems, prospective owners should avoid Q5s produced from 2009 to 2012.
This is just a general rule.
Manufacturers always have minor problems to correct during the first few years of production.
Foregoing these first few models will give you better chances of getting a reliable vehicle.
The Q5 underwent a small redesign in 2013. For this reason, we'll focus mostly on the last four years of the first Q5 generation.
This beautiful car is well-known for its fun-to-drive nature, powerful engine, and luxurious styling inside and out.
But not everything can be perfect.
The Q5's navigation and technology system is complicated to use, and the voice-recognition features are almost hopeless.
This first generation of Audi Q5s fell subject to several safety recalls.
Additionally, even though customers complained about issues, they continued to repeat throughout later models.
Some other problems reported many times included hesitation when accelerating, random and unwanted appearances by the ABS, strange noises, and steering column issues.
Another important thing to consider is that the previo9us owner may not have maintained their Q5.
Ponder this mantra: If you treat your car well, it will treat you well.
This saying is especially true with an Audi.
Maintenance for an Audi Q5 is essential to keeping it in tip-top shape, and since it is a German car, the maintenance is going to be a little expensive.
However, in the long run, regular maintenance costs less than repairing severe problems.
In other words, the maintenance might be annoying, but it is well worth it.
While first-generation Q5s have some problems, they are still fairly expensive.
According to the Kelley Blue Book, the 2013 Audi Q5 sells for $19,700.
That's quite a bit for a nearly ten-year-old vehicle.
The newer models will be even more expensive.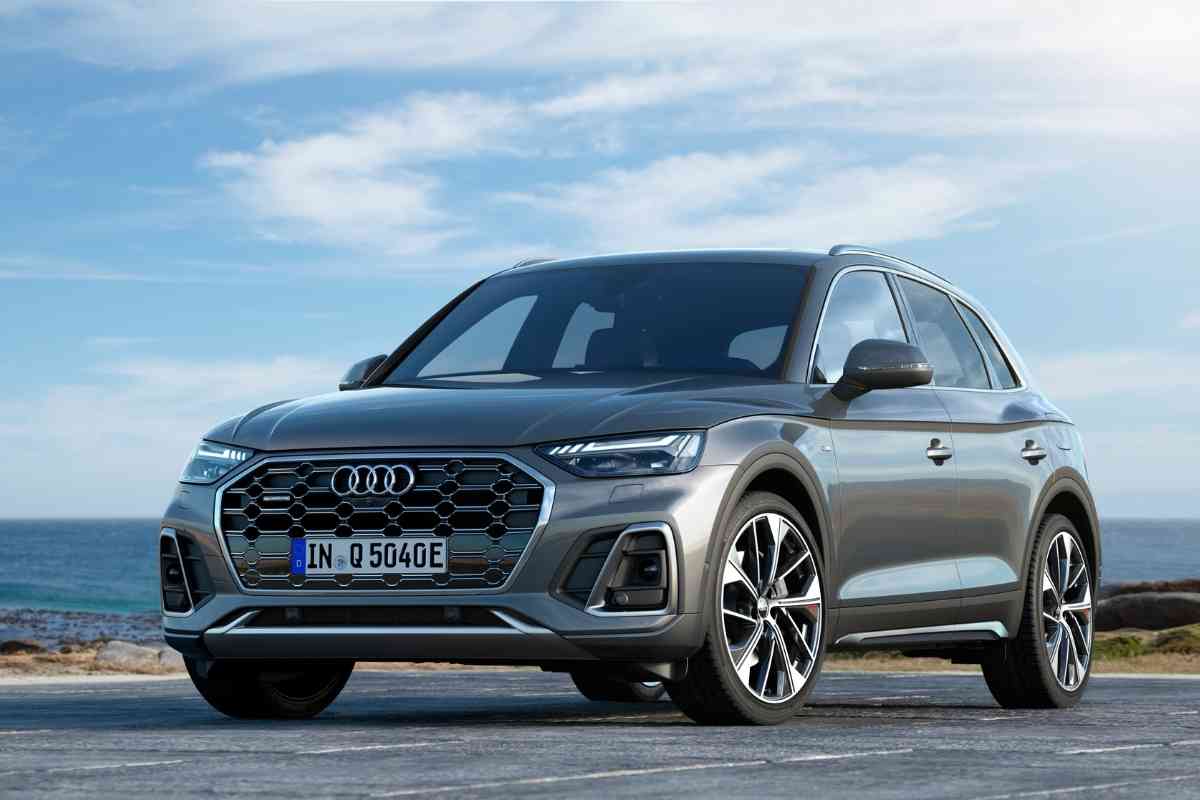 Second Generation Audi Q5 (2018-Present)
The Audi Q5 received a major revamp for the 2018 model year, and the second-generation Audi Q5 was born.
Along with this blessing of a redesign came a hope for better performance and an always-growing list of safety features.
Not only those, but the technology on the interior of the car got a bit of love as well, finally bringing it up to par with other competing vehicles.
Even though many consumers had high hopes for the second-generation Q5, several still found themselves disappointed with the car, solely based on reliability standards early on in the car's lifetime.
Problems with the power windows were cited quite often, in addition to some customers complaining about a cheap and plasticky interior, which is becoming more and more common in newer cars.
A couple of buyers of the new 2018 Audi Q5 even reported engine failure within days of getting their new vehicle.
Some other reported problems include random ABS interference, voice command frustrations, the car pulling towards one side of the road with no hope of fixing the problem with an alignment, and even some brake problems.
Perhaps the issue most mentioned by consumers was the uncomfortable nature of the front seats, which was a surprising development for a luxury car.
However, several people have reported pain in their lower back, thighs, hips, and more, just from the seating.
These drivers switched to a different vehicle.
It is important to note that these problems don't affect every model of the Q5.
Some people will drive their Q5 for years without a problem, while others deal with one issue after another.
Some of them aren't as common as others, and most people purchase Q5 after Q5 because they love the vehicle and have never had any problems with it.
So, like with any car, the level of reliability simply depends on the model you bought.
The 2018 Audi Q5 sells for $39,000 at around 50,000 miles.
For a vehicle known for mechanical problems, that is too high of a price tag.
Don't forget, that's the price used too! A brand new 2018 Audi Q5 had a starting MSRP of $43,000.
But what about the newest model? How much does it cost? The 2022 Audi Q5 has a starting MSRP of $43,300.
However, this price climbs quickly when fees and packages are added.
Cars to Look at if You Like the Audi Q5
As a compact luxury SUV, the Audi Q5 has a tough crowd of competition, which allows for the best choices when looking for a car from this category.
The Q5's toughest competitors include the BMW X3, Mercedes-Benz GLK (stopped being produced after 2015) or GLC (introduced in 2015), Volvo XC60, and perhaps the fan-favorite: the Acura RDX.
A couple of others include the Alfa-Romeo Stelvio, Jaguar F-Pace, Lexus NX, and even the Tesla Model Y.
All highly rated by MotorTrend, these cars are supposed to be among the best compact luxury SUVs to buy in 2022.
These cars scream luxury and quality, not to mention that most of them are extremely fun to drive and have very high safety ratings.
They're capable, comfortable, offer quiet rides, and these cars stand out in ways that the Audi Q5 can't seem to figure out how to replicate.
The Model Y offers the perk of not paying for gas and doing your part for the environment, along with being incredibly fast.
Meanwhile, the Acura RDX is precision-crafter for performance.