Are Kia and Hyundai the Same Company?
This post may contain affiliate links. As an Amazon affiliate, I earn from qualifying purchases.
Kia and Hyundai are the biggest mass-market car brands in South Korea.
Hyundai Motor Group and Kia Motors are distinct companies and brands, but Hyundai owns shares of Kia.
Are Kia and Hyundai the same company?
Hyundai Motor Group bought shares totaling 51% of Kia Motors in 1988 after Kia filed for bankruptcy. The purchase merged the two car manufacturers under one company umbrella while keeping their vehicle lines distinct. So technically, Hyundai owns Kia.
Both brands are South Korean, but the differences in car designs and manufacturing keep them from being too similar in style.
Today, Hyundai owns one-third of Kia's shares.
I think the histories of both brands are interesting. Read on to see how their merger affected their companies and where they stand in the market today.
The History of Kia
Kia Motors Corporation started in 1944 as Kyungsung Precision Industry, a company that manufactured steel tubing and bicycle parts.
The company created Korea's first mass-market bicycle in 1951.
In 1952, the company's name changed to Kia Industries.
Near the end of the decade, Kia manufactured parts and completed motorcycles for Honda and later manufactured various car and truck models for Mazda in the 1960s and 1970s.
Political Upheaval
A car production shutdown in 1981 at the order of the country's new dictator, Chun Doo-Hwan, led Kia to manufacture only trucks instead of passenger cars for several years.
The new rules affected Hyundai and all other car manufacturers across Korea.
In 1986, Kia partnered with Ford to begin manufacturing cars again.
The company created several budget-friendly vehicles inspired by the Mazda designs they'd manufactured earlier.
Success in the US Market
In 1992, the first cars sold under the Kia brand appeared in the United States.
Kia models like the Sportage and Soul led Kia to become one of the top-selling car brands in the country, year after year.
Hyundai Motor Group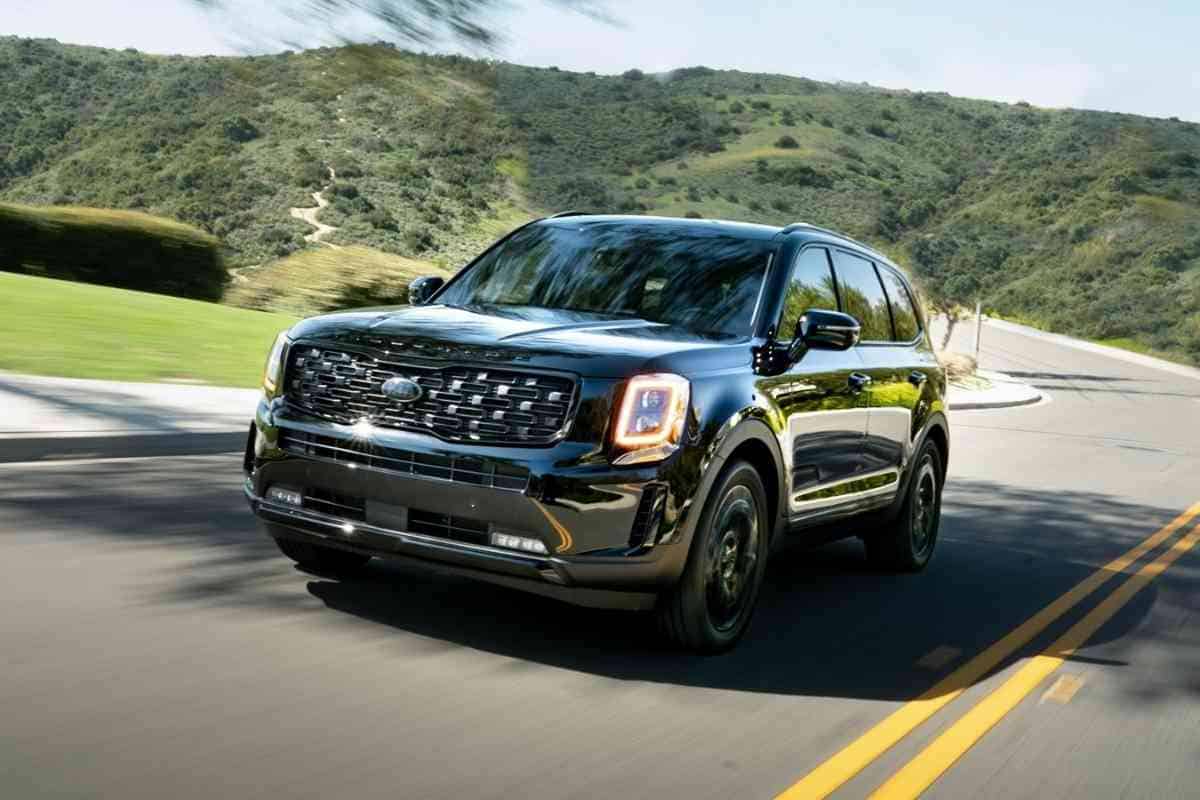 The Hyundai Engineering and Construction Company, founded in 1947, started in construction with government contracts for building infrastructure and helping to industrialize Korea.
This effort led to the founding of the Hyundai Motor Company in 1967.
In partnership with the Ford Motor Company, Hyundai manufactured its first car, the Cortina, in 1968.
In the 1980s, Hyundai expanded internationally.
Improvements in design and manufacturing in the 1980s led Hyundai to create even higher-quality vehicles and become more than a budget-friendly brand.
The company pioneered new technologies and innovated its first electric car prototype in 1991.
Hyundai Acquires Kia
The Asian financial crisis in 1997, sparked by Thailand's currency collapse, hit many companies hard.
Kia filed for bankruptcy in 1988.
Kia stood as the second-largest car brand in South Korea at that time.
Hyundai, the largest manufacturer in the country, purchased 51% of Kia's shares and became Kia's parent company.
The purchase saved Kia and formed the Hyundai Motor Group, solidifying Hyundai's hold on the car manufacturing market in South Korea.
Today, Hyundai owns just over 33% of Kia. Kia remains a part of the Hyundai Motors Group.
Differences Between Kia and Hyundai
I've covered how Hyundai is Kia's parent company, but you might still have questions.
Are Kia and Hyundai the same company? Doesn't one owning shares of the other make them the same company even if the brand names are different?
Not exactly. For example, German vehicle manufacturer Volkswagen owns several companies that create vehicles distinct from Volkswagens, like Bentley, Audi, Porsche, and several other brands.
Each of those car brands is distinct from the VW vehicles Volkswagen produces.
In the same way, Kia vehicles are different from Hyundai's cars though both brands belong to the same corporation.
Each brand has a unique philosophy and style, though some vehicles use the same parts and engines.
Design Differences Between Hyundai and Kia
Any glance at the line-ups these companies offer shows a few distinct differences:
The curves and smooth lines on new Hyundai vehicles lean toward the look of luxury cars.
Kia offers the same attractive curves on vehicles designed more with sport and leisure in mind.
Hyundai emphasizes their new electric cars and hybrids in their advertising.
Kia's ads emphasize speed, movement, and sport, down to their new 2023 Sportage model.
Hyundai seems to speak to an audience of people who want maximum luxury at the best price without purchasing an expensive vehicle from the luxury class of cars.
Kia's philosophy feels more about being on the move.
The cars and Kia's SUVs seemed designed to take you on your next adventure, while Hyundai cars promise to get you there in comfort and style.
Kia and Hyundai Similarities
It's not surprising that vehicle brands owned by the same group have some similarities, too.
Most of the things these brands have in common are under the hood.
Some Kia and Hyundai models have identical engines, transmissions, struts, and other components.
The interior space and layout of some of the vehicles are similar.
The price points of some models are close, though the styles may be different.
They both have high resale values and long lifespans, so there's a good market for used Kia and Hyundai SUVs.
Award-Winning Vehicles
Multiple organizations have awarded Kia and Hyundai vehicles top honors. Some of the awards include:
The What Car? Awards name the Kia EV6 Car of the Year 2022.
Kia Seltos and Kia Telluride were named Kelley Blue Book Best Buys.
Kia Telluride and Hyundai Palisade earned the Car of the Year Awards in 2020 at the annual North American International Auto Show (NAIAS).
Hyundai Elantra awarded 2021 Car of the Year.
IONIQ 5, Hyundai's new electric car, was named 2022 German Car of the Year.
Multiple makes and models of Hyundai and Kia vehicles have won awards in their class and as overall top picks from several award-granting groups and organizations.
Both brands regularly win safety and reliability awards. Kia and Hyundai often top the lists of the year's best buys.
Prosperous Partnerships
If you're still wondering, "Are Kia and Hyundai the same company?" because of the many similarities they share, a look at their partnerships should help you tell them apart.
Kia Sports
Kia's sporty styles are a suitable match for the partnerships it chooses.
Kia is an official automotive partner of the NBA and a founding partner of the College Football Hall of Fame.
The Kia Telluride is the organization's official vehicle and is assembled in Georgia, the home of the College Football Hall of Fame.
Kia also partners with the WNBA and the UEFA Europa League.
Kia's brand ambassador is tennis star and top athlete Rafael Nadal.
I think it's easy to see that action, adventure, and sports are significant parts of Kia's brand.
Hyundai Branding
By comparison, when Hyundai launched its Palisade in 2018, it chose Korean supergroup BTS as a brand ambassador.
BTS is the first Korean group to achieve top hits and record sales in international and United States markets.
This choice of a Korea-based ambassador that's well-known worldwide demonstrates Hyundai's aim for global domination and brand recognition.
Hyundai also partners with Uber to promote electric vehicles by making them available to drivers.
Hyundai regularly contributes to charities that bring awareness to global issues like homelessness, climate change, and the environment.
Wrap Up
Are Kia and Hyundai the same company? The bottom line is that Hyundai is the parent company and can even be considered a sister company to Kia now that it no longer owns a majority of shares.
Each company has its unique philosophy and aesthetic, and both are major vehicle brands that have achieved worldwide success.
References: