Which Mazda SUV is Most Reliable?
For the longest time, Mazda has been known for its performance and has been a favorite manufacturer for those who like to enjoy driving. But across Mazda's 4 great SUVs, which one is the most reliable?
The Mazda CX-5 is the most reliable Mazda SUV, but it's very closely followed by the CX-9. The CX-5 has earned enviable ratings for its reliability from JD Power, high safety ratings from the IIHS, and has been traditionally known as Mazda's best SUV all around. It seats up to 5 people.
Keep reading if you want to find out more about Mazda's four SUVs, their reliability, and more about the Mazda CX-5.
Mazda CX-3
The Mazda CX-3 is first in Mazda's SUV lineup as the smallest SUV they offer. The CX-3's price starts at $20,790, and it only has one trim level: the Mazda CX-3 Sport. The CX-3 gets great gas mileage. A front-wheel-drive CX-3 is estimated to get 29 mpg in the city and 34 miles per gallon on the highway, and while the all-wheel-drive reduces the gas mileage, it still gets an estimated 27 miles per gallon in the city and 32 miles per gallon on the highway.
The subcompact SUV crossover offers many great selling points: a sporty drive, good fuel economy, and lots of safety features. Mazda's emphasis on safety is evident by the CX-3's IIHS Top Safety Pick+ rating, with pretty good ratings all around.
On Edmunds Consumer Reviews, owners of the 2019 Mazda CX-3 praise many things about the car, stating that its biggest pros are the interior, appearance, comfort, handling and steering, and seats. The cons of this car are its value, technology, and maintenance, and the cost of parts. While the CX-3 is fairly reliable in terms of safety and looks, overall the CX-3 isn't the most reliable SUV that Mazda has to offer.
Mazda CX-30
The Mazda CX-30 is next up, a crossover that doesn't fit neatly into any predetermined categories because it makes its own category. Although the CX-30 was released in 2020, it's already known for its elegance and quality. Price-wise, the Mazda CX-30 starts at $22,050, and the price rises as you view its 7 different trim levels: the CX-30 2.5 S, Select, Preferred, Premium, 2.5 Turbo, 2.5 Turbo Premium, and 2.5 Turbo Premium Plus.
The CX-30 continues the CX-3's trend of getting great fuel efficiency with an estimated combined gas mileage of 29 miles per gallon on a front-wheel-drive CX-30. The all-wheel-drive CX-30 offers a combined gas mileage of 28 miles per gallon.
Great gas mileage isn't all the CX-30 brings to the table, though. Kelley Blue Book references the CX-30's premium interior, comprehensive driver assistance features, brilliant steering and handling, and attractive styling. They go on to say that the CX-30 has the highest horsepower in Mazda's SUV lineup. If you're looking for performance in your Mazda SUV, the CX-30 may just be the one for you.
The IIHS Top Safety Pick+ has also roped in several reviews on Edmunds Consumer Reviews. Owners of the 2020 Mazda CX-30 seem to love it, even above more well-established competitors like the Hyundai Kona and Tucson, Jeep Renegade, and Ford Escape.
Pros of the CX-30 that were specifically mentioned were the appearance, interior, value, handling and steering, road noise, and fuel efficiency.
Some cons that owners mentioned were the required maintenance and parts, doors, reliability, and manufacturing quality. It may improve as years continue because this was its debut model year, however, if you're looking for reliability, a Mazda CX-30 shouldn't be your first choice.
Mazda CX-5
The Mazda CX-5 is commonly known as the best of Mazda's SUVs for many reasons. It's well-styled inside and out and is a sporty SUV. It also comes with many standard features that would normally cost hundreds more in many of the CX-5's competitors.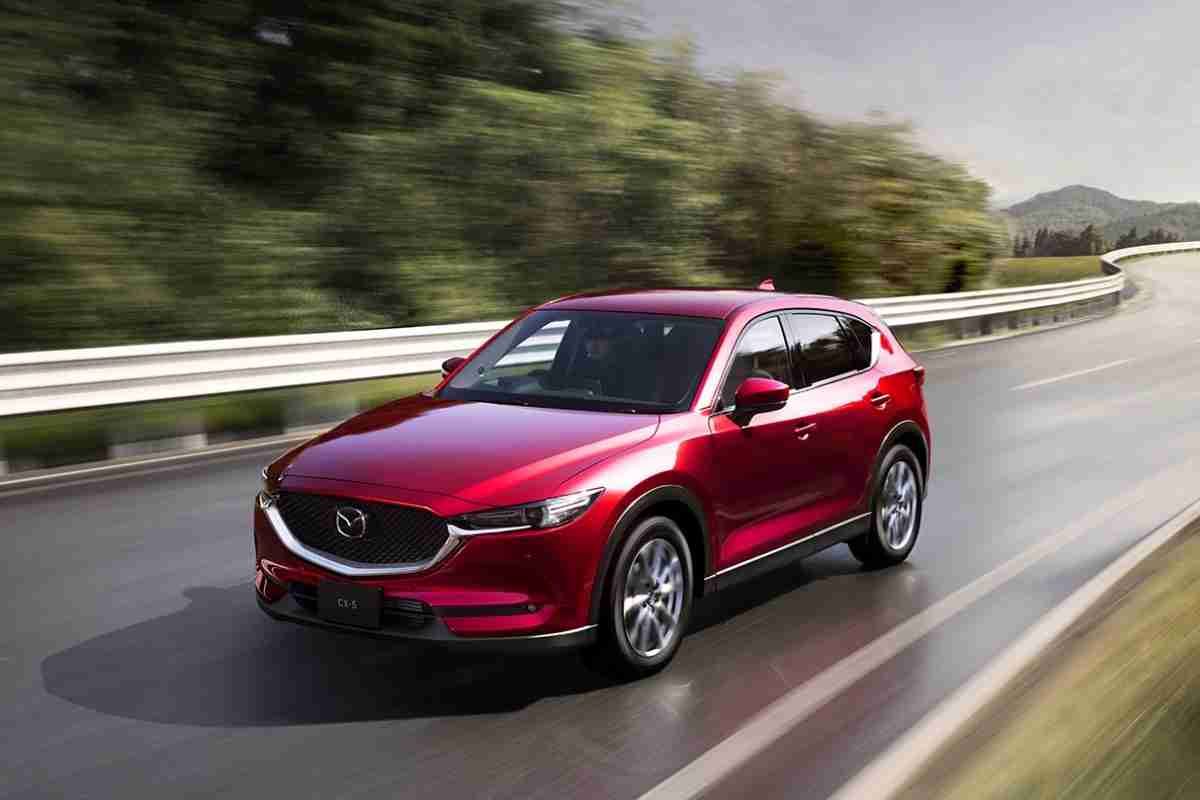 Like Mazda's other SUVs, the CX-5 also has wonderful fuel efficiency. FWD CX-5s have an estimated gas mileage of 25 miles per gallon in the city and 31 miles per gallon on the highway, while AWD CX-5s can get 24 miles per gallon in the city and 30 miles per gallon on the highway.
The CX-5's price starts at $25,370 with its base trim. Like the CX-30, it has 7 trim levels: the Sport, Touring, Carbon Edition, Carbon Edition Touring, Grand Touring, Grand Touring Reserve, and Signature.
The CX-5 brags the highest J.D. Power reliability rating of any of Mazda's SUVs with an 82/100 average score and an 81/100 in the quality and reliability category.
Owners of the 2019 CX-5 rave about their vehicle on Edmunds Consumer Reviews. They seem to be most pleased with the interior, appearance, comfort, handling and steering, and overall value of their CX-5. Some owners have a problem with the infotainment system, seats, and even the reliability, in some situations.
However, overall the CX-5 offers a safe, reliable journey to any destination, as evidenced by their stellar crash-test ratings by the NHTSA.
Mazda CX-9
The Mazda CX-9 is another vehicle in a long list of 3-row midsize SUVs, but it still finds ways to stand out. With above-average gas mileage for an SUV of its size, great handling, luxurious interior, and standard driver assistance, the CX-9 goes above and beyond to provide the best experience for its drivers. However, like each of Mazda's SUVs the back row is a bit tight when it comes to legroom.
The Mazda CX-9 scored an 82/100 overall on J.D. Power's reliability ratings, rated only slightly lower than the CX-5 in their reliability category. The CX-9 is also an IIHS Top Safety Pick+, with better overall ratings than the CX-5. As such, it's easy to see why it's difficult to pick just one Mazda SUV that's the most reliable.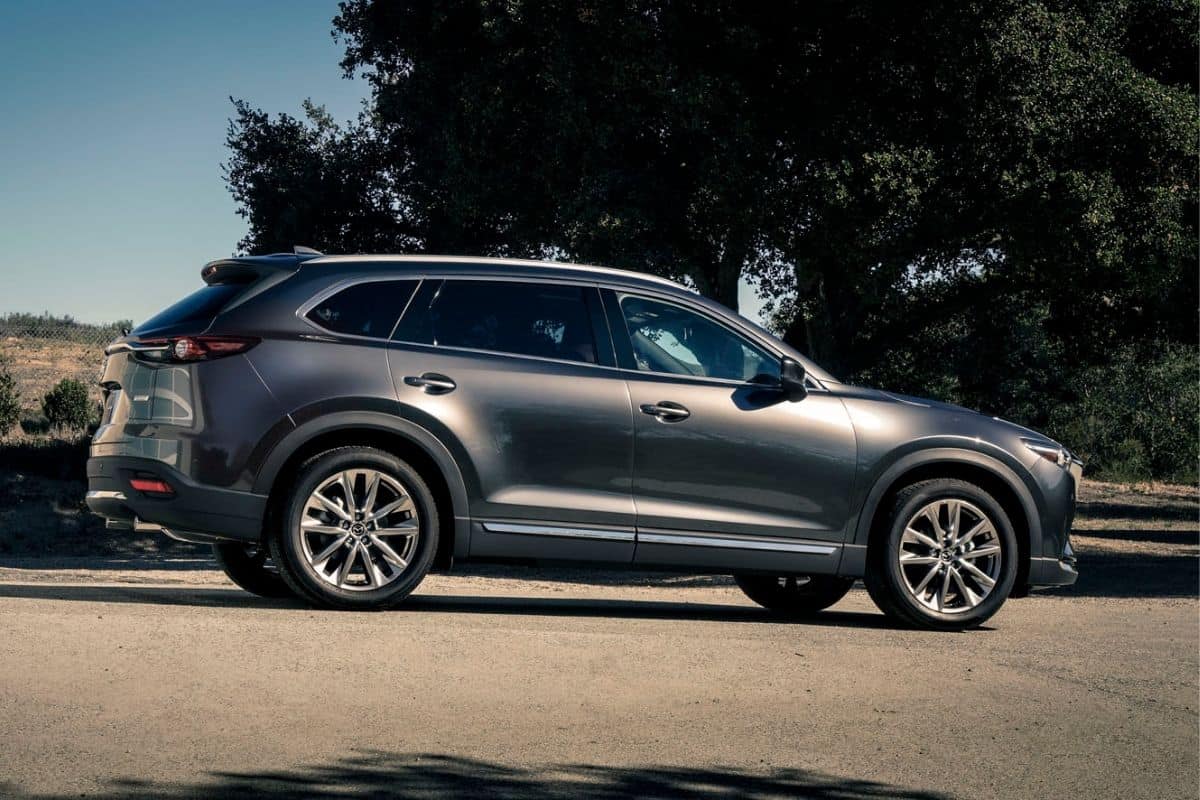 On Edmunds Consumer Reviews, owners praise the 2019 CX-9's comfort, appearance, value, road noise, and handling and steering, but most drivers want more when it comes to the interior, seats, infotainment system, doors, and dashboard. Overall, the CX-9 offers an experience that nobody should miss out on while promising to keep you and your family safe on the journey.