Subaru WRX Cost: Is It Worth The Price?
This post may contain affiliate links. As an Amazon affiliate, I earn from qualifying purchases.
If you're considering purchasing a new Subaru WRX but are feeling hesitant, the most likely reason is the hefty sticker price. These vehicles are expensive, and no one wants to spend that much on a car unless it's something really special. So, is the WRX worth the price?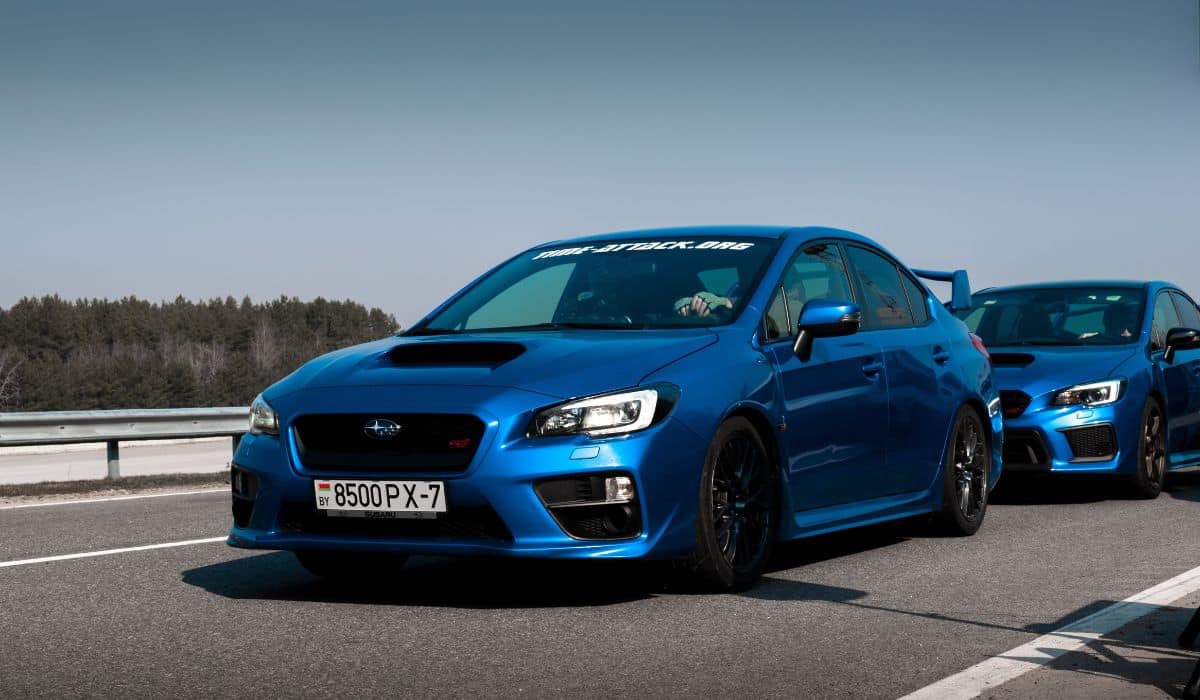 The Subaru WRX price tag is justified by its unique features. It has excellent handling and a punchy turbocharged powertrain. The infotainment system is easy to operate, and the front seats are comfy. The WRX also provides all-wheel drive, unlike most other compact cars.
It's no secret that the cost of a new Subaru WRX is quite high, but you get what you pay for — and this car comes with some pretty impressive features. Let's get into the details and see whether acquiring a Subaru WRX is worth it in your case.
What's the Average Price of a Subaru WRX?
The Subaru WRX comes in four trim levels: base, Premium, Limited, and GT. All variations come equipped with all-wheel drive and a turbocharged 2.4-liter four-cylinder engine producing 271 horsepower and 258 pound-feet of torque.
The base trim sells for $29,605, while the WRX Premium is priced at $32,105. The Premium trim adds a push-button start, an 11.6-inch touch screen, heated front seats, dual-zone automatic climate control, and extra USB ports to the base trim's amenities.
A sunroof and an 11-speaker Harman Kardon radio are offered as part of a $1,875 package for manual gearbox versions. The EyeSight package is also added when upgrading to the CVT, which costs $2,050 in this model.
You can purchase the WRX Limited for $36,495 at retail. However, the WRX GT trim will cost you a whooping $42,395. The GT includes the CVT, EyeSight, reverse automated emergency braking, and electrically controlled dampers as standard equipment.
What Makes The WRX So Expensive?
Subaru is a go-to brand for some of the most popular and reliable vehicles on the market. But if you're familiar with the WRX, you'll see that it costs even more than the previous STI model.
This might be a little puzzling given that the STI is Subaru's most extreme, potent, and performance-tuned variant. Let's examine what makes the Subaru WRX so expensive.
Premium Cabin Ambiance
You will spend more on the WRX due in part to the luxurious up-market interior. WRX boasts a re-modeled cabin with comfortable seats and a sporty look.
Superior materials, such as window sills and armrests, have been used in areas you frequently interact with. The availability of heated front seats adds comfort.
Improvements to Aerodynamically Effective Styling
The 2022 WRX has the most dynamic and sporty aesthetic improvements yet. One of the most visible changes is the hood's larger and more prominent air inlet.
Furthermore, much effort has been placed into increasing the car's aerodynamics and performance effectiveness.
Because the changes aren't only cosmetic, you'll have to spend more money on the new model.
What Are the Benefits of a Subaru WRX?
The Subaru WRX has several key benefits including the following:
Excellent Performance
Subaru provides two distinct turbocharged four-cylinder engines for the WRX. As a standard option, a 2.0-liter engine is provided.
The WRX is capable of producing a robust 268 horsepower. You can accelerate from 0 to 60 mph in under 5.8 seconds, and if you're looking for more power, the STI model's larger 2.5-liter engine is a good fit.
With 310 horsepower, the larger engine increases the pleasure factor of the car. The WRX STI can accelerate even more quickly — from 0 to 60 miles per hour in around 5.1 seconds!
Manual Transmission
Many contemporary sports cars are no longer available with a conventional manual transmission. Even if the newest automatic gearboxes on the market are speedy, a manual is still more enjoyable for many drivers.
With the WRX, you can still add a six-speed manual transmission, an outstanding quality to the car. To encourage optimal performance, a short-throw shifter is an optional feature. In addition to being more engaging, manual gearboxes are less costly to maintain and repair.
Swift and Reliable Handling
The Subaru WRX 2021 is a sporty vehicle with a strong footing. Even when turning at rather high speeds when, this car stays in control.
Additionally, a rapid and well-weighted steering system helps you keep your focus on the road. 
Although active torque vectoring and a sports-tuned suspension are standard, the racy STI models offer even more performance perks.
They have more aggressive track handling due to their stiffer suspension settings.
What Are The Most Common Problems With the WRX?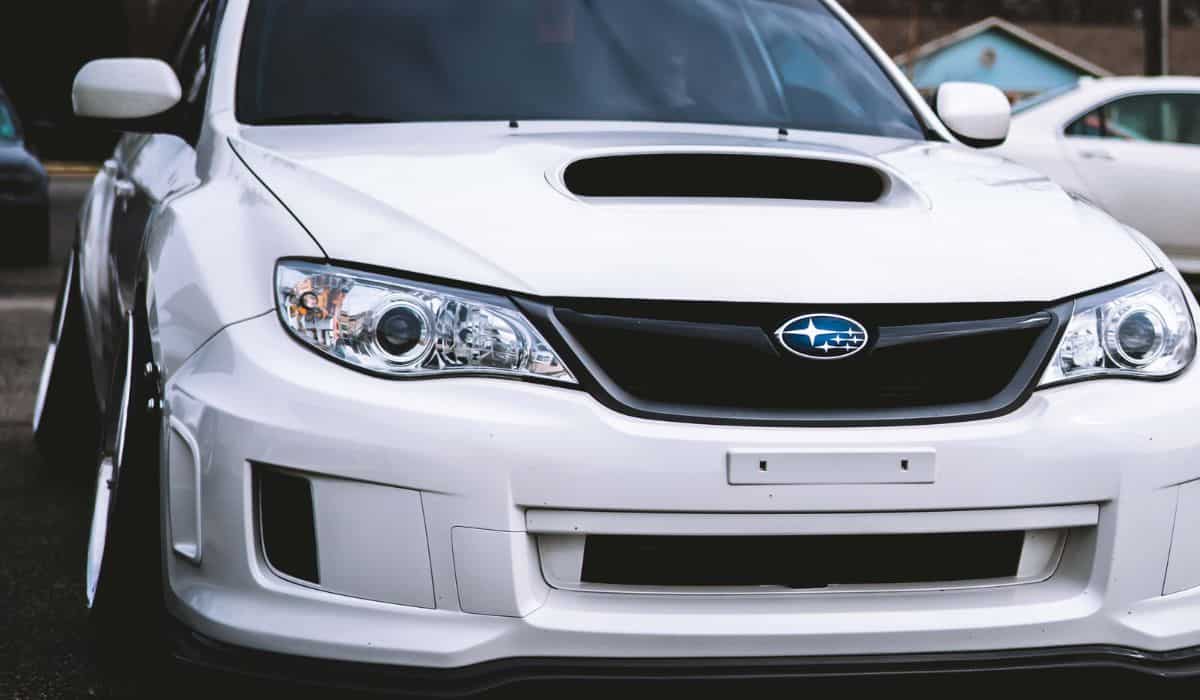 The Subaru WRX has become a well-liked sports car. However, recent models have lost some of the WRX's luster, with drivers complaining about several issues. These are the Subaru WRX problems that come up most frequently:
Rigid and Uncomfortable Drive Quality
The WRX is known for poor ride quality. Subaru tried to fix this with some improvements in the 2022 model year, but it still needs more work.
The WRX has a rough ride, which is why it has a low ride quality rating. Also, the ride quality is so bad that it can be hard to press buttons.
Internal Engine Failures
Unfortunately, the WRX engine's reputation for internal sturdiness could have been better. It rarely poses a problem on completely stock engines. Internal engine problems in the WRX are more likely to occur when it's altered and molded.
Among the acknowledged flaws are the following:
Rods

Bearings for casters

Pistons

Rings for pistons
Select a conservative tune if you wish to modify and tune the WRX. Pre-detonation commonly causes internal engine damage. Check to see if your engine is running lean or has a lot of timing pulls.