Best and Worst Dodge Journey Years to Avoid (3 You Shouldn't Buy!)
Understanding the Dodge Journey's model history is crucial if you're looking to buy one of these. Our guide sheds light on the best and worst Dodge Journey years to avoid with essential insights and valuable information.
Read more to find out which are the best Dodge Journey years you can and which are the worst.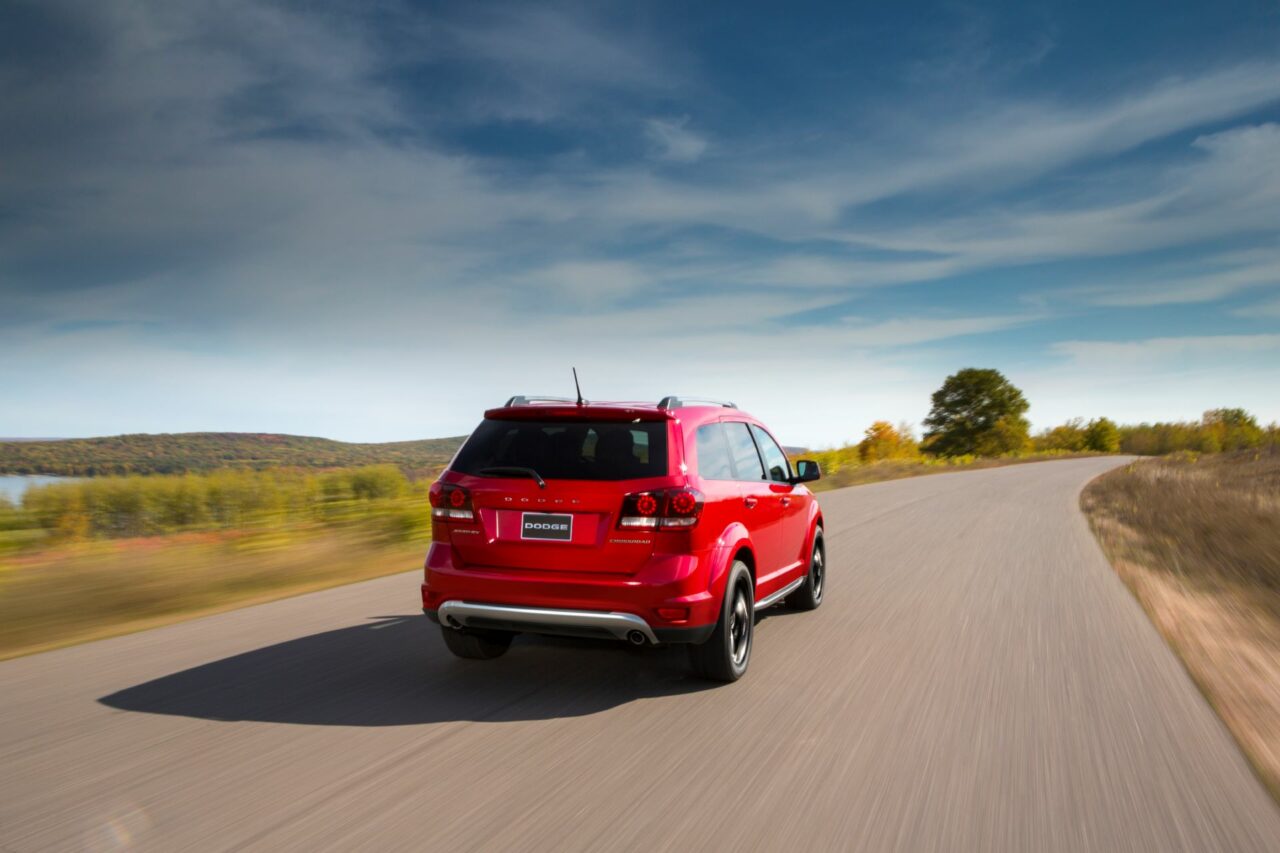 The list of the best and worst Dodge Journey years is short, as the SUV was only produced for 11 model years. Moreover, there's only one generation, which makes it easier to know which to buy. 
The best model years of the Dodge Journey are 2016, 2015, and 2014. On the other hand, the worst Dodge Journey years are 2012, 2011, 2010, and 2009, with this one being the worst.
What are the best and worst Dodge Journey years?
The Dodge Journey was produced from 2009 to 2020, with a relatively short production run. The Dodge Journey is a mid-size crossover SUV that was a part of Dodge's effort to seize the growing market.
Unfortunately, it wasn't a hit. The Dodge Journey doesn't have the best reliability ratings.
Plus, much of the Dodge Journey's interior was of poor quality. As a result, many people complained about its performance.
While the Dodge Journey offers several comforts people want, its reputation has led many to avoid it.
The list of the best and worst Dodge Journey years is short. So, what are the most reliable Dodge Journey years?
Best Years: 2015 Dodge Journey
The 2015 Dodge Journey may have the highest rating across the generation. For example, JD Power ranks 75 in reliability, which isn't very high but outperforms others. 
This model year also has fewer mechanical problems. While most Dodge Journeys have multiple issues, the 2015 Journey is different.
Those willing to sacrifice fuel economy can opt for the 3.6L Pentastar V6, which has a respectable 283 hp. Along with a refined suspension, it made for a better ride.
As you will see with other models, the 2015 Journey isn't a perfect car. Car Complaints rates it low, compared to other years, but it still has possibly severe problems.
One of the most common issues is that the vehicle loses power without warning. Then, there's the infamous "Chrysler tick," a common problem in the V6 powerplant.
Even so, it has respectable reliability compared to other model years.
Best Years: 2016 Dodge Journey
The 2016 Dodge Journey stood out across the entire generation for having increased owner satisfaction. At the same time, it has fewer complaints than other production years. 
According to Consumer Reports, the 2016 Journey has one of the higher ratings regarding owner satisfaction. Also, JD Power gave it a 72 in reliability, which is low but higher than other model years. 
The 2016 Dodge Journey isn't perfect, by no means. Some issues include fuel leaks, lack of power, and choppy acceleration.
Best Years: 2014 Dodge Journey
Following this trifecta of decent production years, the 2014 Dodge Journey is reliable and can have adequate performance. In fact, JD Power ranks it with a 79 in reliability, which is higher than in other years.
As a counterpoint, Car Complaints has more registered complaints this year than in the previous model years. Therefore, we can't rank it higher.
At the same time, some of the problems in the 2015 Journey are also present in this model. Among them, we can find that it dies out while driving, there is a ticking noise, and an overall loss of power.
These are the three most reliable Dodge Journey models out there. While they might not be as reliable as other crossover SUVs, they perform decently.
The final years, including the 2019 Dodge Journey and the 2020 Dodge Journey, were also good, but they weren't sold in high numbers. Therefore, though they're tempting as a used car, there's little information on them.
As a result, we cannot say they are good. The same cannot be said about the model years in the following section.
Which Dodge Journey Model Years Should You Avoid?
The Dodge Journey, unfortunately, doesn't have the best reputation. As a result, there are more model years in this section.
The worst years to buy a Dodge Journey are at the beginning of its production. This is common for most vehicles, as the manufacturer has not weeded out most issues.
Worst Dodge Journey Year: 2009
The 2009 model year is the worst Dodge Journey you can buy. It has an impressive 970 complaints on Car Complaints, plus eight recalls and two investigations.
The most common problem with the 2009 Dodge Journey is the brake system. Rotors wear out or warp prematurely, the calipers lock up, and the pedal can feel spongy.
In addition to these serious issues, the 2009 Journey also had multiple electrical failures, from failing to start to a total system failure.
Such a reputation has led sites such as JD Power to give it a 59 in reliability. At the same time, Car Complaints has rated it with the "Avoid like the plague" badge, which is a dubious honor. 
Worst Dodge Journey Year: 2010
The brake problems continued in the 2010 Dodge Journey, though they were marginally less frequent. In fact, such problems are common in the best and worst years Dodge Journey years.
At the same time, electrical problems worsened, with some models failing to start. The 2010 Dodge Journey had equally poor ratings. JD Power gave it a 59, while Car Complaints rated it as "Beware of the clunker," which is a marginal improvement. 
Dodge tried to improve on the vehicle's shortcomings and even went as far as promising an update for 2011, which was necessary, as this was an underperforming model. However, the result wasn't as good either.
Worst Dodge Journey Year: 2011
The 2011 Dodge Journey was the first to see a marginal improvement thanks to the redesign. While problems did lower in frequency, they were still severe.
The weakest spot continued to be the brakes. Faulty components gave the vehicle an insecure feeling when braking while also quickly wearing out pads and rotors.
However, the overall work done by Dodge did mark an improvement. For example, JD Power ranked this specific year at 77, among the highest of the entire generation.
Worst Dodge Journey Year: 2012
You should also avoid the 2012 Dodge Journey. This model year has the same issues but, ironically, an increase in complaints compared to 2011. 
At the same time, the 2012 model year was also plagued with premature head failure, which led to many owners having to replace engines. The performance dropped so much that JD Power lowered its reliability rating.
Common and Significant Problems with Specific Model Years of Dodge Journey
The Dodge Journey has been plagued with several issues, but they can all be grouped together in common problems. This section explains the common issues you can expect with most Dodge Journey model years.
Braking issues
The most common problem with the Dodge Journey is braking. Faulty components, a poorly designed system, and bad quality have led to many drivers suffering from unsafe braking. 
Premature wear is prevalent, with pads and rotors having a much shorter life than expected. At the same time, calipers tend to fail quickly, leading to an unresponsive pedal.
There are some aftermarket parts to fix the situation, but having to put down so much money can throw off some potential customers. At the same time, it's almost mandatory that you perform a brake checkup as soon as you buy one.
Electrical issues
The Dodge Journey is also plagued with electrical problems. Dodge Journey owners report everything from total system failure to the car dying without warning.
The main culprit is using low-quality products, including wiring and other components. There are solutions to this problem, but they will require many hours from your mechanic.
At the same time, it's a necessary fix, as driving an older Dodge Journey with these issues can be dangerous.
Engine problems
The Dodge Journey suffers from engine problems, especially with the 3.5L and 3.6L V6. They can suffer from uneven component wear, leading to engine failure.
The repair for these problems is expensive. To make matters worse, the problem can occur at low mileage, with some owners having to go through massive repairs at about 35,000 miles. 
Another common problem with the Dodge Journey engine is premature head gasket failure. The low quality of these gaskets has led to them failing in many vehicles, thus forcing owners to make massive repairs.
Some solutions are out there, but most engine problems are due to faulty design or low-quality components, so fixing them could be expensive. Moreover, some people don't want to go through the hassle. 
Conclusion to the best and worst Dodge Journey years to avoid
If you're looking for a used Dodge Journey, understanding the reliability ratings and common issues in previous years is essential. The list of best and worst Dodge Journey years is short, mostly comprised of the ones to avoid.
However, there are some good years. The best years for the Dodge Journey are 2016, 2015, and 2014. These have superior reliability when compared to others and have fewer problems. 
That's not to say they are perfect. They can still suffer from the issues that have plagued other years.
There are other years that people have ranked somewhat highly, such as the 2018 Dodge Journey and 2017 Dodge Journey. The problem is that there were so few sold there's almost no record of what could go wrong with them. 
On the other hand, the Dodge Journey years to avoid are 2012, 2011, 2010, and 2009, with this one being the worst. Now that we've assessed the engine and brake problems in these model years, the repairs are costly, and poor component quality is the main issue. 
Therefore, if you are looking for the best year for a used Dodge Journey, these are the specific model years to avoid.
This article gives you all the information to buy the best used vehicle, whether a Dodge Journey or another crossover SUV.