Which Ford Explorer Engine Is Best?
This post may contain affiliate links. As an Amazon affiliate, I earn from qualifying purchases.
If you're an SUV fan, the chances are that you must have thought of going for the Ford Explorer. But with the many power-packed engine options, choosing the best might be daunting. Most people love the Ford Explorer because it's not just bold and stylish, but it also boasts a powerful engine. Whether you've been following up on the Explorer for some time now or are simply new to the scene, you should be aware of several aspects of the engine. For instance, you should know the engine's power and the varying trim levels each engine has.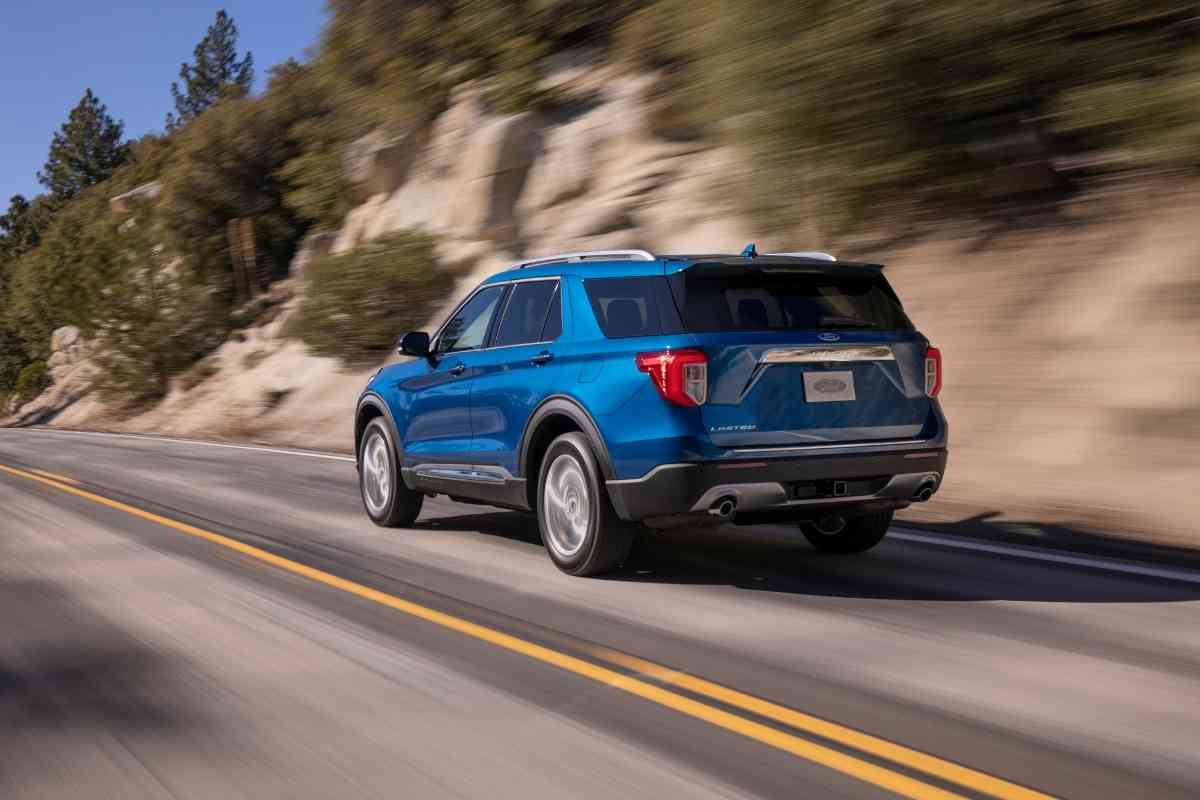 Table of Contents
What's the best Ford Explorer engine?
The standard 3.5L, Twin-turbocharged 3.5L, and the 2.3L Ecoboost I4 are great Explorer engine options, but the 2.3L engine is the best. Besides being fuel efficient, an Explorer with this engine can tow about 7,500 lbs.
Ford Explorer Engines
The Ford Explorer has three engine options listed below.
A standard 3.5L V6
A gas-sipping 2.3L EcoBoost I4
Twin-turbocharged 3.5L EcoBoost V6
A Standard 3.5L V6 Engine
It's not usual to find that the standard engine option for a specific model is the best among consumers. However, most users love the standard 3.5L V6 because of its almost perfect ratio of fuel efficiency and performance.
The standard engine option for the 2016 model features a naturally aspirated 3.5L Ti-VCT V6. Three trim levels are available for this base engine option: the XLT, entry-level Explorer, and the Limited.
The base engine option is a great choice since it delivers 290 horsepower and 255 lb-ft of torque. The engine is close to perfect in optimizing performance depending on the road conditions. It seamlessly optimizes for the best power performance on low, mid, and high ranges.
Since the standard 3.5L engine brings power and efficiency, drivers behind the wheel should expect an impressive 24 mpg highway and 17 mpg city.
In 2016, there were several complaints about the Ford Explorer's standard 3.5L engine despite being the best. The most common issue reported was the water pump failure. Most users noted that the water pump failed suddenly. Few complaints pointed toward misfires and stuttering.
However, most of the issues raised touched on maintenance problems, like ignition coils and spark plugs.
A Gas-Sipping 2.3L Ecoboost I4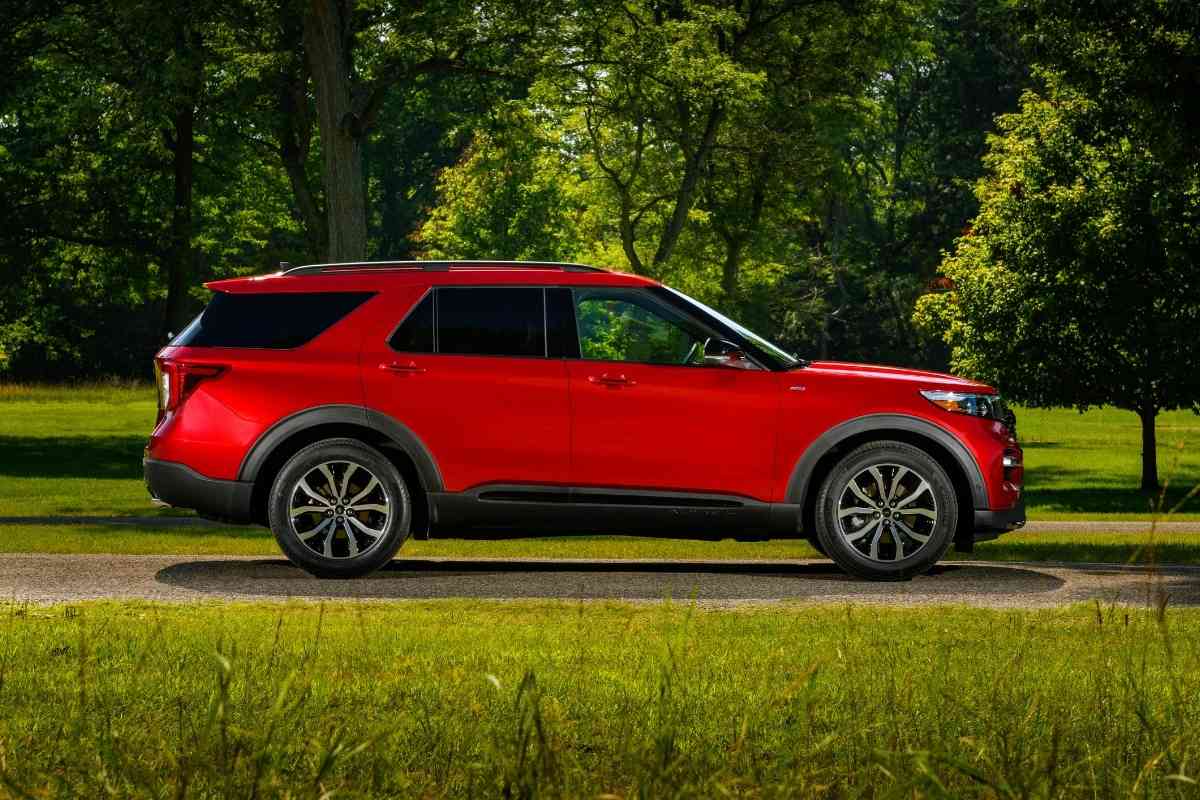 The gas-siping 2.3L EcoBoost 14 is a good pick if you're more inclined toward efficiency. It's a 4-cylinder engine that can power pickup trucks, utility vehicles, and midsize and full-size cars. The engine features a dual overhead cam design with an inline configuration.
Its architecture takes from the Mazda L engine, and since 2015, Ford has been using it in its family of turbocharged cars.
The EcoBoost engine is available on Explorer (2016) except for the Platinum and Sport models. On paper, the Ford Explorer performs quite well with this engine. It delivers 280 horsepower and 310 lb. of torque.
However, with the extra power, you would expect the engine to hit 60 mph much faster than the V6 rivals. But most users claim it's slower.
As for the fuel economy, the 2.3L outperforms its counterparts. It offers an EPA estimate of about 22 mpg combined. It's even more fuel-efficient on the highway since it offers about 30 mpg.
With these metrics, Ford's 2.3L engine proves to be reliable. The only downside is its active recall. This happens because of the faulty support brackets holding the front-drive axle.
If these brackets break, the car might not stay parked, or it could even lose drive while on the road. In either case, this could potentially cause an accident.
If you're curious how much the Ford 2.3L tow can, it's not surprising that it can tow about 7,500 lbs. The car can handle both calm and hard times off the road. The EcoBoost 4-cylinder engine performs well at all trim levels.
Twin-Turbocharged 3.5L EcoBoost V6
Some 2016 Ford Explorer models have the Twin-turbocharged 3.5L EcoBoost V6 engine. You may have guessed right that this is the most powerful of the three engine options. The Ford doesn't disappoint with the power it provides here – 365 horsepower and 350 lb torque.
Whether you prefer driving the Explorer Platinum or Sport, the turbo engine is on all these models.
The Ford 3.5L engine is impressive with its superb emissions balance, fuel economy, and reliability. Since it's a twin-turbo design, expect the engine to deliver when upgrading big power gains and tuning.
It's worth noting that there are 1st and 2nd gen of the 3.5 EcoBoost engine. While the original 1st gen 3.5L engine was reliable, updates focused on enhancing the engine's performance.
Some of the updates aimed to improve the turbo, timing chain updates, VCT phaser design, piston oil squirter, and auto start/stop, among other modifications.
Updates to the 2nd gen were crucial since the original model only used direct injection (DI). It's a reliable fuel system that makes it easy to modify and improve fuel economy, emissions, and power compared to conventional port injection (PI).
Nevertheless, the port injection is great for individuals looking to take advantage of the 3.5L twin-turbo power. Direct injection is only costly and makes it difficult to upgrade.
In terms of the towing capacity, the engine's power means that you should expect a higher towing capacity than the other engine versions. You should realize that, in most cases, towing capacity depends on the specific engine attributes. The 3.5L V6 twin-turbo offers about 14,000 lbs towing capacity.
Which Ford Explorer Engine Is Best?
Now that you know what the different engines offer regarding power, fuel efficiency, and reliability, which Ford Explorer do you think is best?
Well, the answer depends!
In the end, it all comes down to what you're looking for in a Ford Explorer and how you expect the car to perform. This means that you should first determine your needs and expectations before buying a Ford Explorer.
If you're thinking about towing a heavy trailer during your camping holidays, you should go for power. The 3.5L EcoBoost V6 is a great pick since it delivers power and efficiency. Don't just go for any model because some versions have the 1st gen engine, which might not perform as required.
Therefore, it's vital that you opt for the newer models with engine modifications that ensure you get the most from your truck.
Still, if you want to enjoy the best of the Ford Explorer without compromising on fuel efficiency, the 2.3L EcoBoost engine is worth the try. The good news is that you will take advantage of its great towing power of up to 7,500 lbs. Its fuel efficiency is great.
Cruising around with 22 mpg with the power it delivers is quite impressive. Keep in mind that you can get up to 30 mpg if you're driving on the highway. With all these perks, most drivers will opt for this engine since it doesn't compromise on power and ensures that owners can save on fuel.
The new 2022 Ford Explorer Hybrid (Powertrain) doesn't disappoint if you want to drive home an efficient SUV. It's a 3.3L V6 engine featuring an electric motor with 318 horsepower and 322 lb. of torque. The mpg estimates are outstanding since it earns 28 on the highway and 27 mpg in the city.
Final Verdict
When choosing the right engine, people will have varying preferences. Some will go for power, while others will consider reliability and fuel efficiency. Nevertheless, Ford Explorer models have always been people's favorite since they rarely disappoint.
For that reason, the standard 3.5L, Twin-turbocharged 3.5L, and the 2.3L Ecoboost I4 are great options.
But if you're more specific about getting something that will be easy on the fuel gauge, the 2.3L engine comes highly recommended. Besides being fuel efficient, the Explorer has amazing power since it can tow about 7,500 lbs.
Finally, consider shopping for recent models if you want to buy a pre-owned Ford Explorer. These cars feature ideal modifications that will ensure you get value for your money. You'll drive home to an affordable vehicle that meets most of your needs. Remember, maintenance is key to ensuring you can use your Explorer for years.