What Year is the Most Reliable Ford Explorer?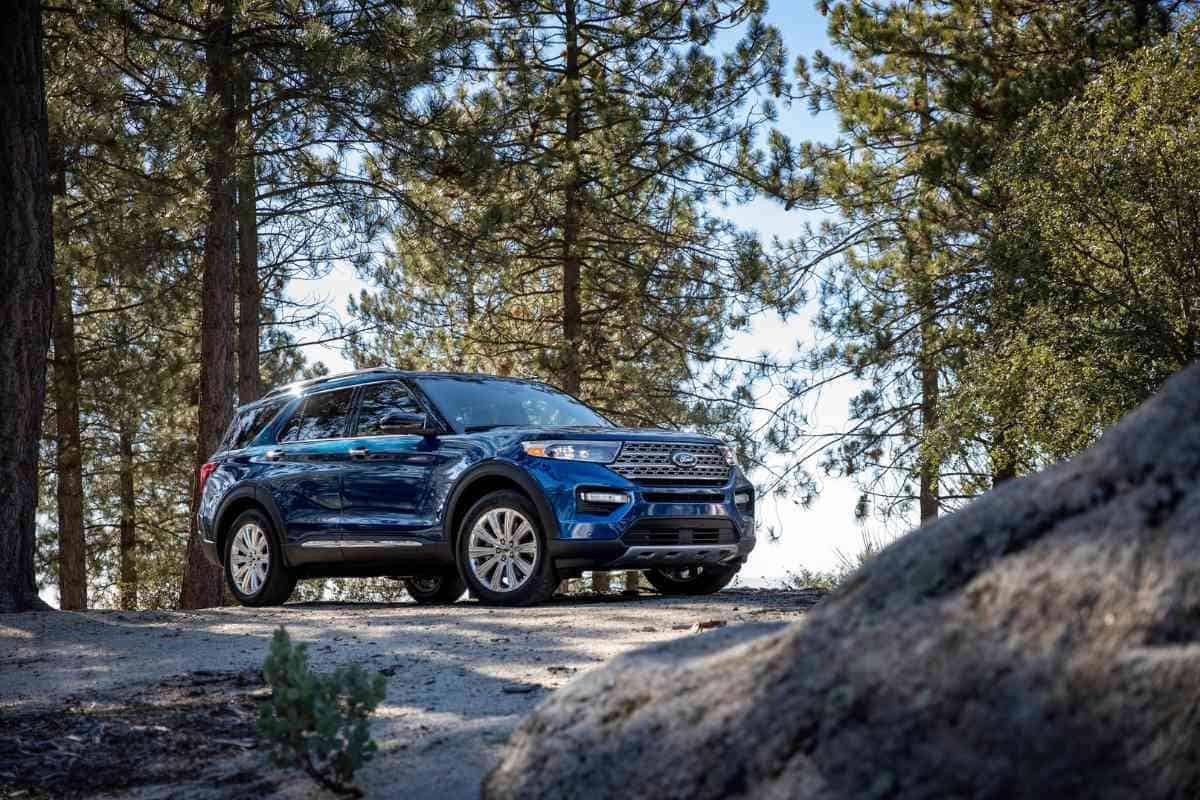 Ford has consistently produced reliable and good-quality cars. There are so many models of Ford Explorers and each has its own strengths and weakness. There are some reliable models you should consider and others you should avoid.
What Year is the Most Reliable Ford Explorer?
The most reliable year for a Ford Explorer is 2011. The 2011 Ford Explorer is equipped with great fuel economy, a comfortable interior, and innovative features. These models typically last around 10-20 years and are known for being family-friendly. The 2011 Ford Explorer has great safety reviews.
In this article, we will examine what makes the 2011 Ford Explorer so special and other reliable models worth considering.
Characteristics of the 2011 Ford Explorer
The 2011 Ford Explorer comes equipped with a multitude of innovative features. 
These features help provide a keep you safe while driving. One of these features is Ford's MyKey safety system. This system is found on all 2011 Ford vehicles.
It allows parents to program personalized safety aids into the car's security and safety system.
Some of the safety aids include a top speed, an early fuel reminder, and a seatbelt reminder.
This safety system is one of the reasons this car is known for being reliable. The 2011 Ford Explorer is a great family car for this reason. 
Because of the safety system, parents have peace of mind when letting their teens on the road.
Another reliable aspect of the 2011 Ford is its engine. This Ford Explorer has a 3.5-liter V6 engine. It has 290 horsepower.
This is a very powerful engine found on the market today. This engine can be paired with either front-wheel or four-wheel drive.
The 2011 Ford Explorer handles itself while off-roading. The powerful engine paired with the durability of the car gives this model the ability to perform well on rugged and difficult landscapes.
Ford is known for making vehicles that last a long time.
This 2011 Ford Explorer can last up to 200,000 miles over the course of its life before experiencing major issues.
Some of these models have been known for making it to 300,000 miles without major issues.
With proper care and maintenance, this car can last you around 10 to 20 years.
Proper care includes regular checkups and oil changes.
This model of Ford is reliable because it is built to be taken anywhere.
It has a J.D. Power reliability rating of 3 out of 5 stars, which is above average.
Drivers of this model consistently are impressed by the small number of repairs this model requires.
The 2011 Ford Explorer is a low-maintenance vehicle.
This characteristic saves the driver money on both unnecessary and necessary repairs, and it gives drivers peace of mind because they know they have a reliable car.
Another innovative feature found in the 2011 Ford Explorer is the Ford Curve Control system.
This system steps in if you take a turn too fast so you don't spin out or turn into another lane.
Features like rear parking sensors, MyFord touch, adjustable pedals, a rearview camera, and a push start button are also found in this vehicle.
MyFord Touch is an in-car communications and entertainment system.
This system includes speech recognization, simple Bluetooth pairing, and an on-screen interface.
You can connect this system to your phone.
This allows you to make calls and text your contacts hands-free.
This allows for safer driving and less temptation of texting while driving.
These features along with the powerful engine work together to create a reliable car that keeps its passengers safe.
Reliability means your car will keep its passengers safe will not need many repairs until it reaches a certain number of miles.
The 2011 Ford Explorer does just that.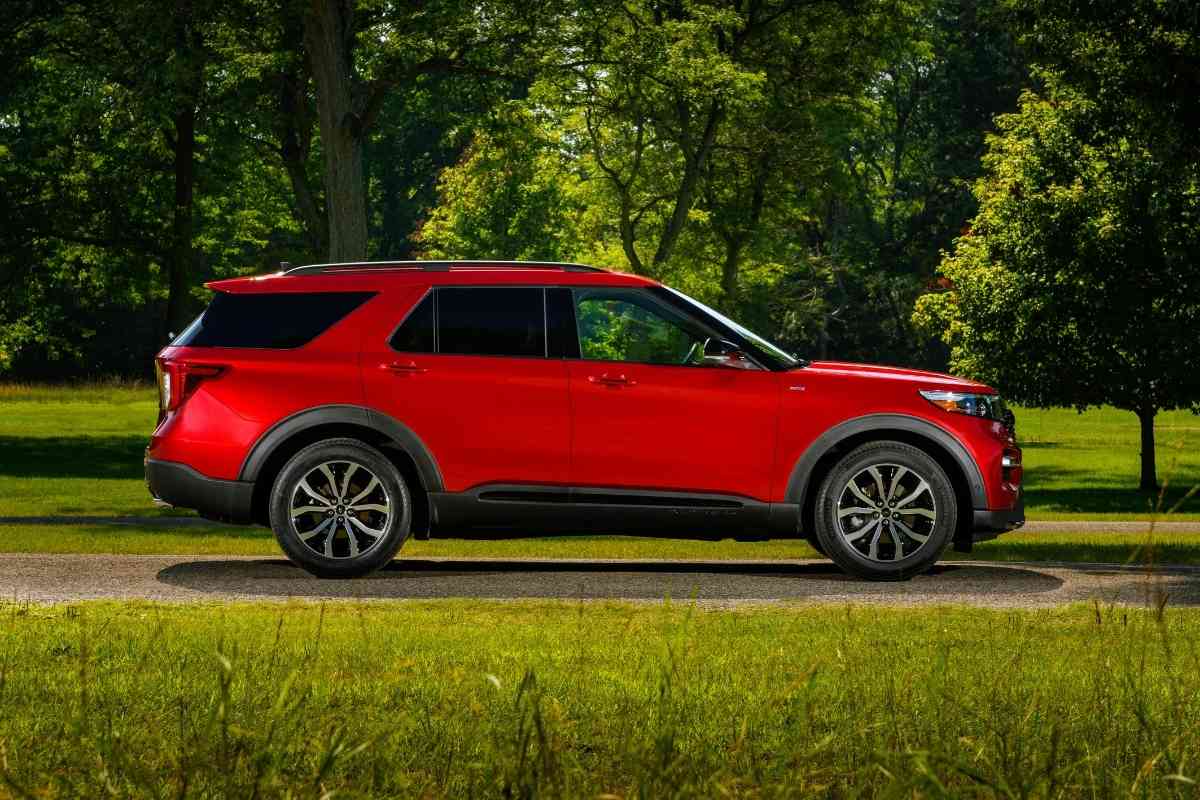 Other Reliable Years for the Ford Explorer
Although the 2011 Ford Explorer is arguably the best and most reliable Ford Explorer on the market, it is not the only reliable Ford Explorer model year.
The 2010 Ford Explorer is similar to the 2011 model in terms of reliability, as it also has a J.D. Power reliability rating of 3 out of 5 stars.
The 2010 model is the last classic style Ford Explorer, meaning that it has a certain feeling to it among people who enjoy a more physical driving experience.
The 2010 Ford Explorer has a 4.6-liter V-8 engine.
This engine is slightly more powerful than the one found on the 2011 Ford Explorer.
This makes the 2010 models an exceptional hauler.
If you have a trailer, the 2010 Ford Explorer can haul it easily.
With solid on-road dynamics, decent fuel efficiency, and an accommodating high-class cabin, the 2012 Ford Explorer is a vehicle you should consider.
This model is known for its passenger hauling ability.
It has a spacious cabin and is a great SUV for larger families.
It can fit up to seven passengers.
The 2012 model has a very sleek and modern exterior.
The 2010, 2011, 2012 Ford Explorers are three of the best models.
They have the most reliable and long-lasting engines.
These models are all equipped with features that prioritize safety and last a long time.
Ford Explorer Years to Avoid
Despite the Ford Explorer's great reputation, there are some models that most experts and critics agree should be avoided.
Starting in 2001, Ford Explorers started to have problems with their transmissions.
The 2003 and the 2005 models were known for having the worst transmission problems.
These models end up needing repairs fairly early in their lifetimes.
This makes them unnecessarily expensive and unreliable.
By 2009, Ford seemed to have fixed the large issues found in some of the earlier 2000s models.
When it comes to Ford Explorers, newer doesn't always mean better. Some of the more recent models have issues that make them less reliable than older models.
Issues have already occurred in the 2020 Ford Explorer.
Shortly after its release, many 2020 Ford Explorers were recalled because they were prone to leaks.
This is a very costly safety issue. Because of these recent problems, most Ford Explorer drivers prefer driving older models.