What Is The Best Month To Buy A Jeep? (Answered!)
When planning on getting a new car, especially a Jeep, it is important to pick out a good month where you are most likely to get the best deal.
The best month to buy a Jeep is December, or in the months around the end of the year. By the end of the year, dealerships are trying to sell inventory to hit their end-of-the-year sales goals. If the dealer is behind on sales, buyers are more likely to get their Jeep at a reduced price.
While waiting until the end of the year can save you money, sometimes you need a new Jeep sooner. Keep reading to learn when to buy a Jeep to get the best deal.
End of Month
The best time to buy a Jeep, or any car, is at the end of the year. At this time, many salesmen reduce prices to make as many sales as possible. Not only are they trying to make room for next year's inventory, but they are trying to reach the company's sales goal. 
But, the same theme goes for the end of the month. Each month, salesmen have a certain quota they need to reach. Meaning, dealerships want to sell a certain number of cars each month to remain on track for sales at the end of the year.
If you need to get a new car and cannot wait until the end of the year, try to make your purchase towards the end of the month. The dealership is more likely to offer a good deal since they need to reach their sales goal. Your local dealership may offer small discounts and incentives throughout the month as well.
The best way to keep up with these deals is to check the company website frequently.
Sometimes it is not easy to get the best deal on your Jeep, even if you go at the end of the month. Other times to look out for are the holidays. Not just big holidays, but small ones too. You can find deals for Memorial Day, Labor Day, and more.
Holiday Sales
Holidays like Presidents Day, Memorial Day, Labor Day, the Fourth of July, Black Friday, Ciber Monday, Christmas, New Year's Eve, and more are great times to get a Jeep.
Car dealerships and companies like to run deals throughout the year on holidays to incentivize people to buy a car off their lot. Jeep dealerships are not different. They offer deals throughout the year to keep customers coming to them and not other companies. So if you know that a holiday like Presidents Day is coming up, look out for any discounts available.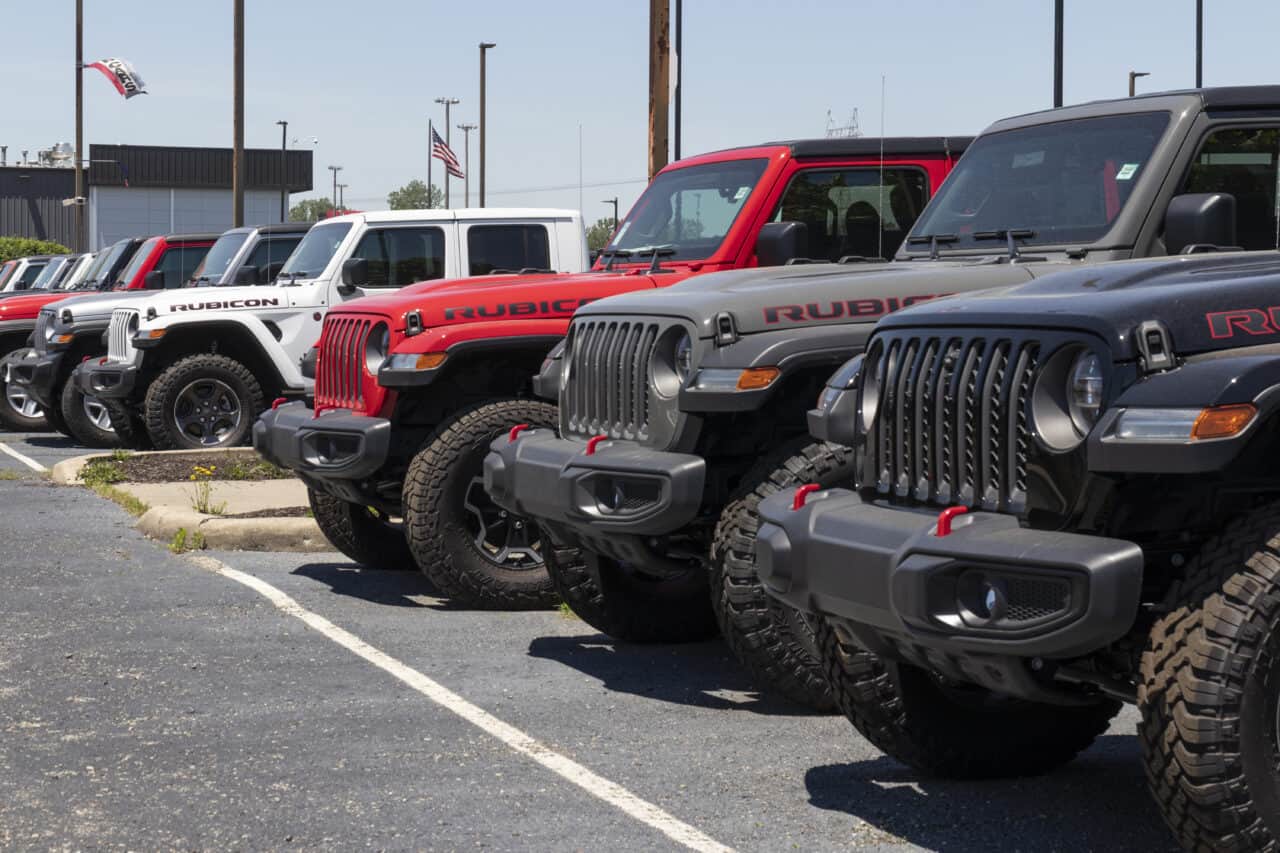 Like their competitors, Jeep will hold deals on and around holidays. That way, there is more time for customers to come to purchase their vehicles. It works out because they get to sell cars and hit their monthly quota, and you as a buyer will get a good deal on your new Jeep.
If you are looking at cars on a lot at a Jeep dealership, then talk about any possible discounts and deals offered for that specific vehicle. These salesmen are trying to sell you a car to take off the lot that day. So show a genuine interest in making a purchase, but inform the salesmen that you are not willing to go above a certain price.
Most dealerships will work with you to find discounts to keep you within your budget. Their main goal is to send you home with a vehicle at the end of the day. 
If you want the salesman to cooperate with you more, go to the dealership on a weekday morning. Dealerships tend to have slower business at this time, which means the salesman won't feel rushed to help another customer. They will spend more time working with you to find a vehicle in your price range.
You can further improve your success at the dealership by preparing beforehand. Before going to the dealership, look online and research the car you want. Know what trim package is the best for you or what upgrades you want. After customizing the vehicle online, you'll know what price to expect from the dealership.
But, working with someone in person, you have a better chance at bringing the price down a bit. Doing so will take some bargaining. Look out for the incentives and deals they run month to month and try to get the best deal. 
Company Anniversary
Jeep celebrates its anniversary by holding deals for customers on milestone years. For example, Jeep is celebrating its 80th anniversary in 2021.
The company will offer discounts to people based on that. Not every year is a celebratory number significant enough for Jeep to offer a deal on it, but numbers like 75, 80, 90, 100, and so on are the anniversary years that Jeep is likely to issue discounts. For instance, Jeep will not be celebrating its 81st anniversary in 2022, but you can ask and look out for anniversary deals. 
Read more about how Jeep is celebrating its 80th anniversary here!
Another anniversary deal you can look for is the anniversary of specific cars. If a car came out in 2000, then 2020 be the 20th anniversary of the vehicle. So, car companies like Jeep will be looking out for those milestone anniversaries on their cars and offer deals on the specific vehicle.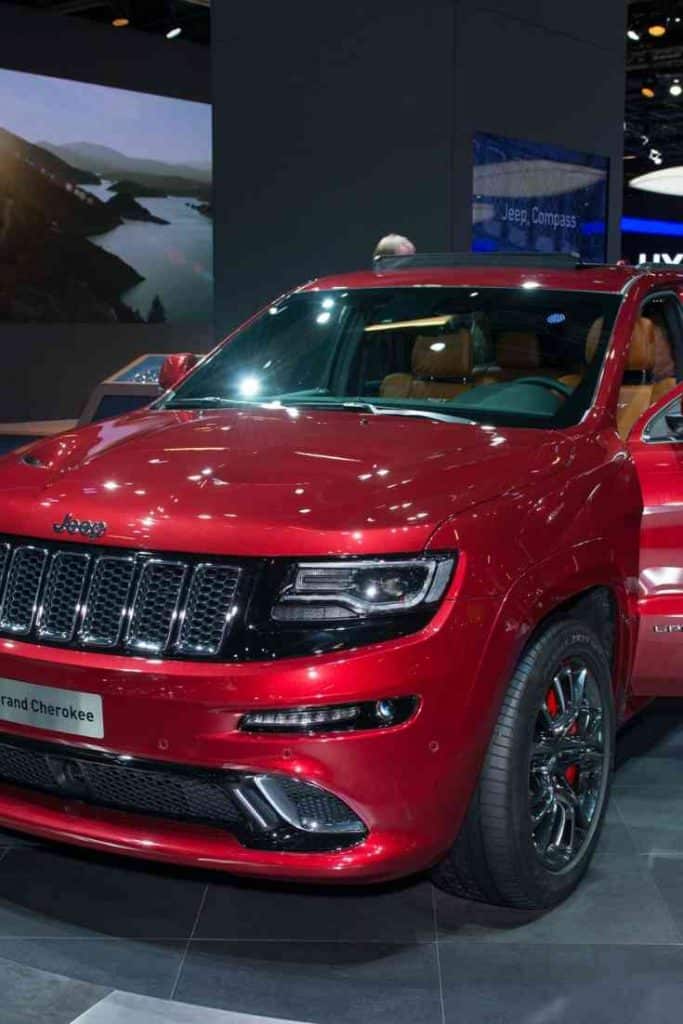 Like company anniversaries, these deals will not apply every year. Pay attention to milestone years as described earlier. Look for upcoming milestones for Jeep vehicles before making your purchase.
Any milestone that the company reaches they can offer you a deal over. Always ask the salesman about any anniversary deals and offers they may have. If you are looking at getting a Jeep Wrangler, then ask if there are specific deals you can get on that car.
If it is the anniversary of when the car first came out, then ask if there is a promotion going on for it. It never hurts to ask for possible deals to try and get the best price.