What Are The Best Jeeps to Buy Used? (Solved!)
This post may contain affiliate links. As an Amazon affiliate, I earn from qualifying purchases.
If you want to buy a Jeep but don't have the budget for a new one, used cars are a great option. Used Jeeps are cheaper than new ones, and if you do your research, a reliable model can last you many years.
The best Jeeps to buy used are the 2021 Grand Cherokee, the 2021 Gladiator, and the 2021 Wrangler. The Grand Cherokee and the Gladiator have the highest reliability ratings that Jeep models have ever received from J.D. Power. However, the Jeep Wrangler holds its value the best over time.
Now that you know which Jeep models are the best to buy used, it is important to learn why they are good cars to buy second-hand. Keep reading to learn more about why each model makes a great used Jeep!
Why the Grand Cherokee Makes a Good Used Car
The first model of Jeep that we will look at is the Jeep Grand Cherokee. When looking for a used car, you want to find a model that is known for being reliable. Jeep is not known as the most reliable vehicle brand. Repair Pal gave Jeep an overall reliability rating of 3.5 out of 5 stars.
While the overall brand may be unreliable, the Jeep Grand Cherokee is one of the most reliable models it produces. When you buy a reliable model like the Grand Cherokee, you have the peace of mind that very little will go wrong with it. It has a better chance of lasting for several years, even after being used before.
The Grand Cherokee has a history of being quite reliable through the years. In fact, the 2021 model was the 8th most reliable mid-size SUV in the J.D. Power Reliability Survey. In addition to that, the 2021 Jeep Grand Cherokee received a "great" reliability rating of 84 out of 100 from J.D. Power. This is quite high for a Jeep and gives pretty good evidence that there will be few issues with it over time.
The newer Grand Cherokee models are not the only good options for a used Jeep. The Grand Cherokee has had quite a few years with good reliability ratings. The 2011, the 2015, and the 2019 Grand Cherokee models are also very reliable. Each of these years also received a "great" reliability rating. The 2011 model, though less reliable than the 2021 model, is well known for being a reliable used vehicle with impressive performance capabilities.
The Jeep Gladiator's Advantages as a Used Car
If a mid-size SUV is not the style of used Jeep that you are looking for, you might want to look into a used Jeep Gladiator.
The Jeep Gladiator is a mid-size pickup which is a bit of a different vehicle than a mid-size SUV. The 2020 Gladiator has a very impressive reliability rating of 78 out of 100 from J.D Power, which is not too bad, but it is also not the best score we have seen. This is one of the most reliable Jeep models, and it was the 4th most reliable mid-size pickup out of all models and brands in the J.D. Power Reliability Survey.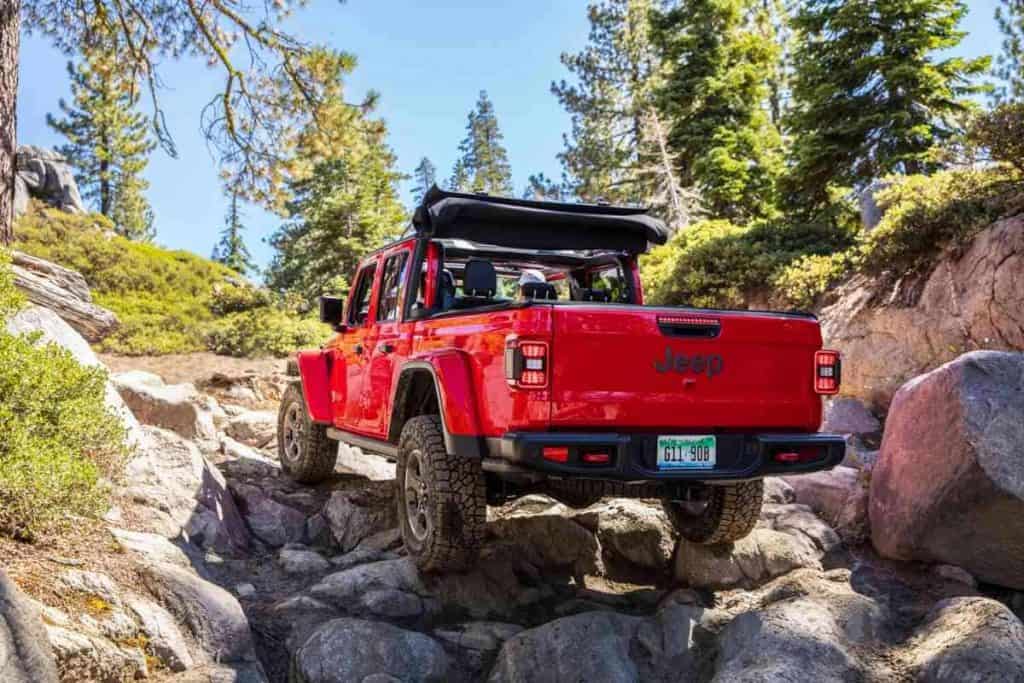 The Gladiator was just released in 2020, so the model does not have that many years under its belt. However, the 2021 Gladiator is the best year so far. It has the highest reliability and is not predicted to depreciate quickly over time. The 2021 Gladiator received a reliability rating of 85 out of 100 from J.D. Power.
This mid-size pickup from Jeep makes a great option for a used vehicle in many aspects. The biggest downfall of this model is that it is so new. Any used Gladiators are only going to be a year or two old which means that they are still going to be quite expensive. If budget is a problem, you might be better off choosing one of the other two great used Jeep models.
Benefits of Buying a Used Jeep Wrangler
If the mid-size SUV and the mid-size pickup truck are not the kinds of used vehicles that you are looking for, the Jeep Wrangler is another great option. The Jeep Wrangler is a compact SUV that has gained increasing popularity since its initial release. It is a compact SUV with the benefit of having equipment for off-roading.
While the high-reliability ratings of the other two Jeeps are quite impressive, the Jeep Wrangler is a good used vehicle for a different reason. The Jeep Wrangler models have a history of depreciating the least over time. In fact, it is the car that holds its value the best over most, if not all, other vehicles.
A Jeep Wrangler of nearly any year will hold its value well, especially within the first five years. This is a huge benefit to those buying or selling a used vehicle. 
When you buy a used Jeep Wrangler, there might not be much reliability going for you, but its ability to hold its value so well means that you won't lose too much money if you decide to sell it later. The Jeep Wrangler only depreciates by 35% or so after five years.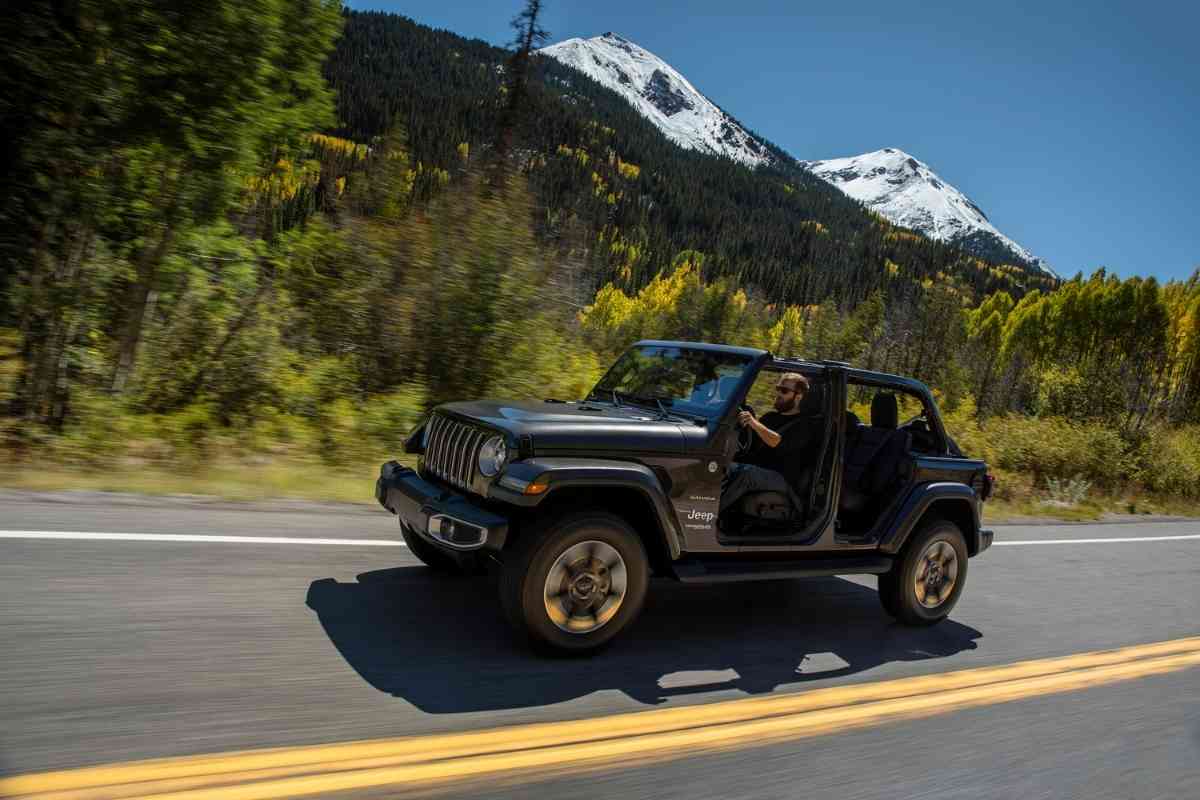 After ten years, it will still be worth just under half of its original value. However, with proper care and upkeep, your Wrangler could be worth much more. This is only an average of the depreciation of Wranglers over the years.
The slow depreciation of Jeep Wranglers is a huge benefit to buying it used. The other two models listed above, the Grand Cherokee and the Gladiator, depreciate much faster than the Wrangler. The Grand Cherokee depreciates by 51% after five years, and the Gladiator depreciates by 40% after five years.
While the Wrangler holds its value so well, its low reliability might cause you to consider one of the other two options. The 2019 Jeep Wrangler got a 66 out of 100 in reliability from J.D. Power, which is considered a poor rating. This model of Jeep also has a reputation for breaking down and requiring maintenance frequently.