Is Jeep A Good Car To Buy? (Here's why…)
The Jeep brand is an extremely popular brand, especially among off-roaders. Although Jeeps are built for rugged environments, not every model is considered a good purchase for drivers.
Jeep vehicles are good cars to buy because they receive above-average reliability scores. Though a very popular brand, Jeep vehicles have shown consistent problems over the years. These problems include TIPM and transmission failure. The Jeep model with the most problems is the Grand Cherokee.
Before purchasing a Jeep of your own, there are several factors you should consider. This article will use factors such as reliability and repairs to help you determine whether Jeep is a good car to buy.
Jeep Reliability
The most important factor to consider before purchasing a vehicle is its reliability. If the vehicle is going to break down after 50,000 miles of use, you do not want to purchase it.
Jeep received an above-average reliability rating of 3.5 out of 5 stars from Repair Pal. While the company received an above-average rating, Jeep was ranked the 15th most reliable car brand out of 32 vehicle manufacturers. This is not a promising ranking.
Jeep received this rating due to several factors. First, Jeeps are less expensive to maintain than other vehicle brands. According to Repair Pal, the average Jeep owner spends $18 less on annual maintenance than owners of other similar car brands. Even though the cost difference is minimal, over the years, this will start to add up.
Learn more about the cost of maintaining a Jeep here.
One reason Jeep owners spend less on repairs is that Jeeps require repairs less frequently. That said, Jeeps often require more serious repairs than other vehicle brands.
The most reliable Jeep models, according to Repair Pal, are the Renegade, the Cherokee, the Compass, and the Patriot. Each of these models received a reliability rating of 4 out of 5 stars.
Each of these models also costs significantly higher for annual maintenance. Owners of these vehicles can expect to spend between $500 and $600 for routine and annual maintenance.
As you might expect, Jeep reliability has fluctuated over the years. According to Car Complaints, the worst Jeep model year was 2014. Previous Jeep Owners claim that models 2006 and older are the best choices. These vehicles are known to reach 200,000 to 300,000 miles or more with proper care and maintenance.
For the average American, this translates to somewhere between 13 and 20 years of uninterrupted drive time.
Learn more about the lifespan of Jeeps here.
Common Problems with Jeeps
As mentioned above, Jeep models have exhibited similar problems over the years. Since these problems have yet to be resolved, it is important to consider them before purchasing a Jeep of any kind.
According to Car Complaints, the worst reported problems in Jeep models are the TIPM going bad, electronic shifting unresponsive, and the transmission dying. These problems are most commonly reported in the 2011 Grand Cherokee, the 2015 Grand Cherokee, and the 2014 Cherokee respectively. While these might sound like a high-mileage problem, these problems occur at low mileage. These issues commonly occur between 12,000 and 51,000 miles.
The TIPM (the Totally Integrated Power Module) is not cheap to repair. Car Complaints reports that Jeep drivers will spend $1,180 replacing this crucial component in their vehicle.
An unresponsive electronic shifter could pose a serious threat to Jeep drivers. More so, this issue poses a serious threat to their wallets. According to Car Complaints, repairing this problem costs $7,500.
The most severe problem that Jeep owners face is a failing transmission. This problem may even be a result (or cause) of the brand's unresponsive electronic shifter. Jeep owners can expect to spend $3,500 replacing their vehicle's transmission. (Source)
Buying a Jeep
Think you're ready to buy a Jeep of your own? Whether you're preparing to buy new or used, you should avoid purchasing certain models and years. On the other hand, some models excel compared to others and should be sought after. Let's take a look at the best and worst Jeep models you can buy.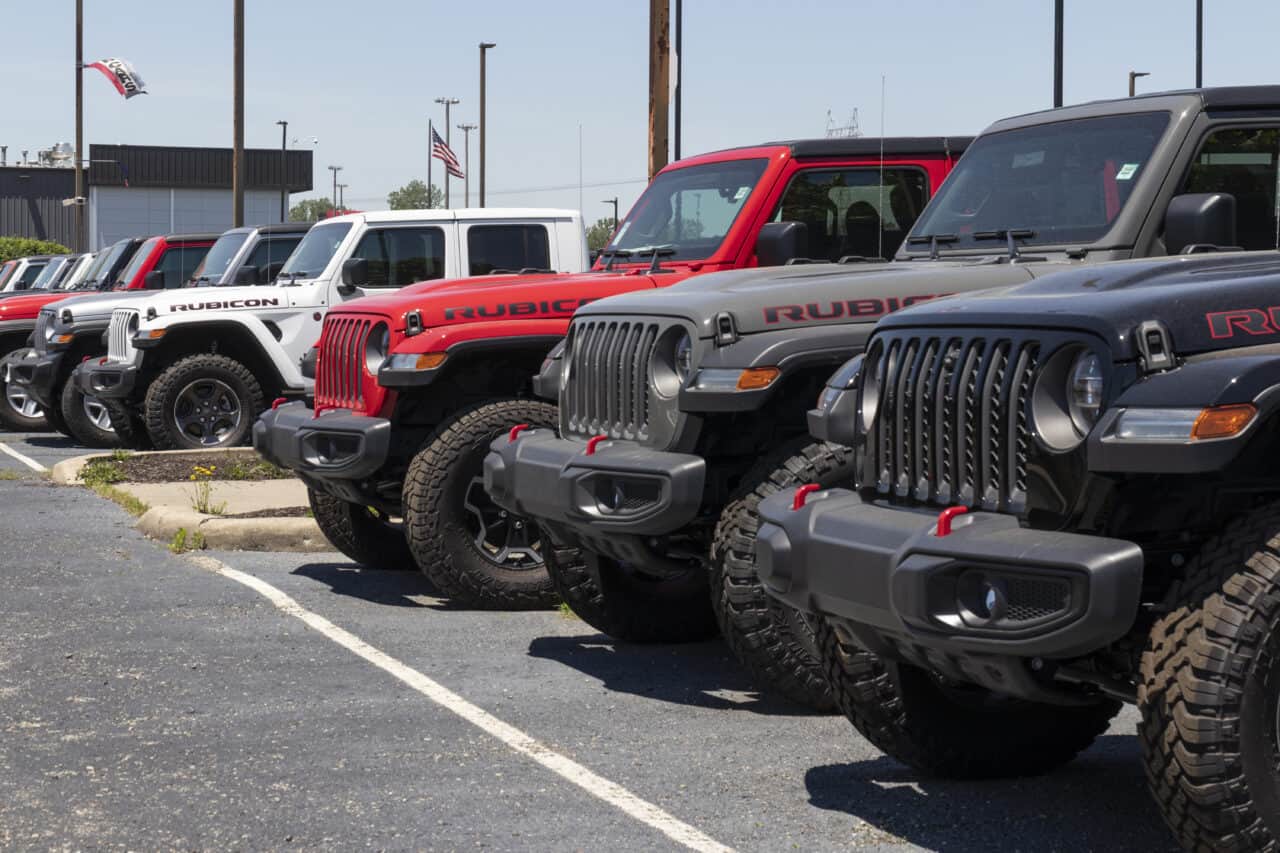 Best Jeeps to Buy
When you think of Jeep, the models that come to mind are likely the Wrangler, the Grand Cherokee, and the Gladiator. These models also tend to be the most complained about models. Keep in mind, some vehicle models may have more reported problems because more people have purchased them.
The opposite can be said for vehicles with few reported problems. Regardless, we're going to take a look at the reliability of Jeep models that receive the least customer complaints.
According to Car Complaints, the least complained about Jeep models are the Wagoneer, the Comanche, the CJ-7, and the Rubicon.
The Jeep Wagoneer hit the streets in 1962. Jeep continued producing the Wagoneer until 1991. However, this does not mark the end of the Wagoneer's legacy. The Wagoneer was so successful, it became its own division of Jeep to be released in 2022. The 2022 line-up includes the Wagoneer and the Grand Wagoneer.
Over the years the Wagoneer has received very few complaints, showing drivers that they can trust its reliability. At this time, the 2022 Jeep Wagoneer has not been rated in terms of reliability.
The Jeep Comanche was produced from 1985 to 1992. This Jeep pickup truck has since been replaced by the Jeep Gladiator.
Surprisingly, the Jeep Comanche is known to reach 300,000 miles. For a pre-2000's vehicle, this is an incredible feat. If you come across a Jeep Comanche, make the purchase. Keep in mind, this model is known to have some issues with rust.
The Jeep CJ-7 was produced from 1976 until 1986. Unfortunately, CJ-7s are getting up there in age. For this reason, the Jeep CJ-7s is considered somewhat of a collector's item. It was this model that eventually evolved into the Wrangler and the Rubicon, two of Jeep's most successful vehicles.
Today, the Jeep Rubicon is offered as a trim package for almost all Jeep vehicles. This trim package is known for its durability and handling while driving off-road. If you plan on taking your Jeep on adventures, the Rubicon is the way to go.
Worst Jeeps to Buy
According to Car Complaints, the top three most complained about Jeep models are the Grand Cherokee, the Liberty, and the Wrangler (in descending order).
2011 was the worst year for the Grand Cherokee. All Grand Cherokee models are susceptible to electrical problems, primarily related to a failing TIPM.
The Grand Cherokee received an above-average reliability rating of 3.5 out of 5 stars from Repair Pal. As you can see, drivers can still expect a somewhat reliable vehicle regardless of the expensive electrical problems.
The Jeep Liberty was produced from 2002 to 2012. Over those 10 years, the Jeep Liberty was able to rack up thousands of complaints from drivers. The most commonly reported problems were regulator and engine failures. According to Car Complaints, these problems were most common between 50,000 and 130,000 miles.
The Jeep Wrangler is by far Jeep's most popular vehicle model. With thousands of Wranglers on the road, thousands of complaints have also been collected. These complaints include the dreaded death wobble and TIPM failure.