Applying undercoating to your Jeep is one of the best ways to prevent corrosion and protect the undercarriage from damage. But, who has the best undercoating for Jeep? Driving your Jeep off-road is not only fun and exciting but it is also sometimes the main reason would want to own a Jeep. When you drive off-road and on unpaved trails, you risk damaging your undercarriage by having debris and damaging elements come into contact with exposed areas of the undercarriage and by having moisture seep into crevasses and areas where you do not want moisture. So, what products are the best for protecting your undercarriage, and who makes them?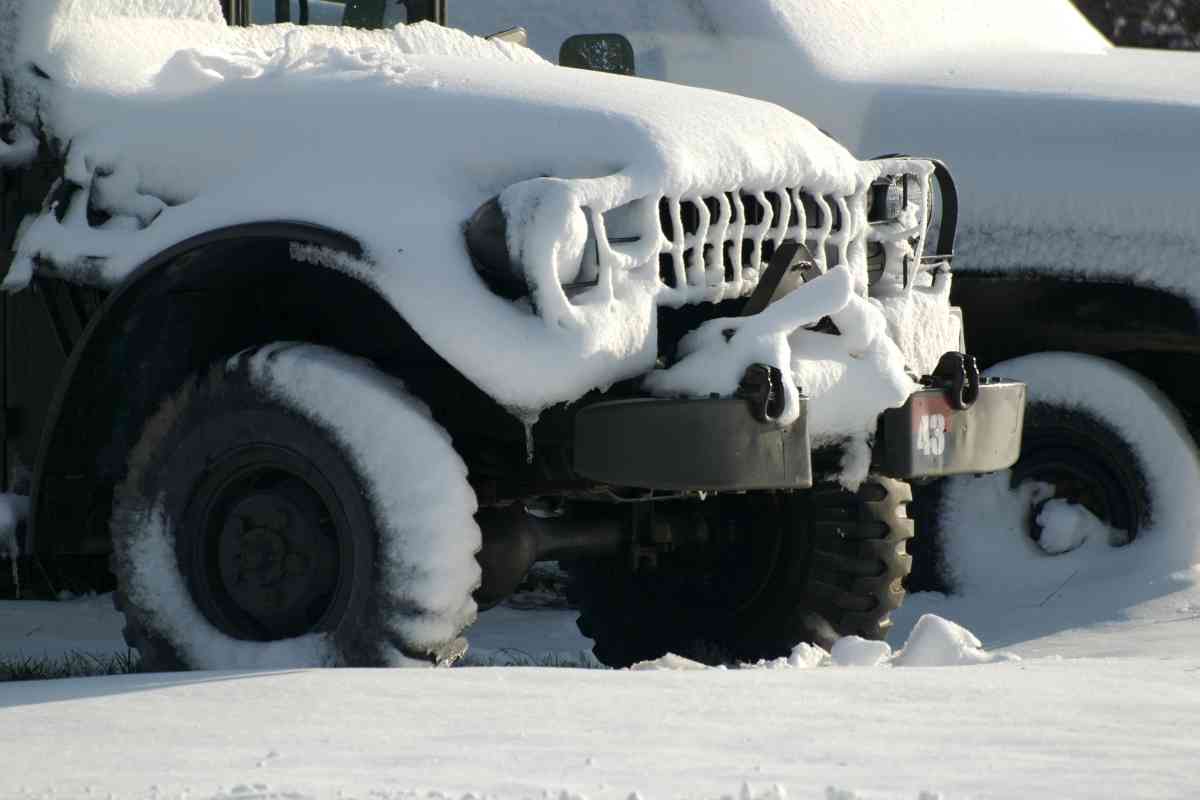 Table of Contents
What are the best undercoatings for Jeeps?
The best undercoating for a Jeep is a dealer-applied rubberized undercoating. Whether you do the work yourself or have it done professionally, the best undercoatings for Jeep are the SEM, 3M, and Rust-Oleum rubberized, Woolwax wax-based, KBS asphalt-based, and the Fluid Film polyurethane undercoatings.
Many different types of coatings can be used to protect the undercarriage of your Jeep. From simple soft oils and anti-corrosion coatings to hard rubber or asphalt-based coatings, the undercarriage coating market has many products to offer. With so many options, it can become overwhelming when trying to make a decision.
This is why we have done the research for you. Through our research, we have identified the best products for undercoating a Jeep as well as how much it could cost you to have the undercoating applied professionally versus doing it yourself.
To conduct our research, we have acquired information about various undercoating products that are currently for sale on the US market. We also collected information about how much it can cost to have your vehicle professionally undercoated versus simply buying a product and doing the work yourself.
What different types of undercoating are available in the US?
Undercoating is essential if you are looking to properly care for and protect the undercarriage of your Jeep from weather, debris, rocks, and other potentially damaging elements. Although the seals on car parts located in the undercarriage of vehicles have gotten better, there is still a chance that dirt and moisture can enter the vehicle through small cracks and gaps in those parts.
Not only do you need to worry about dirt and moisture entering different parts of the vehicle, but exposure to poor roads, rocks, road salt, and water can also lead to the corrosion and decay of the undercarriage of a Jeep.
So, what kind of options do you have when it comes to undercoatings?
The most popular undercoating products in the US include the following:
Here are some additional details about these most popular undercoating products as well as a complete descript of the various undercoating materials that are most commonly used by Jeep owners.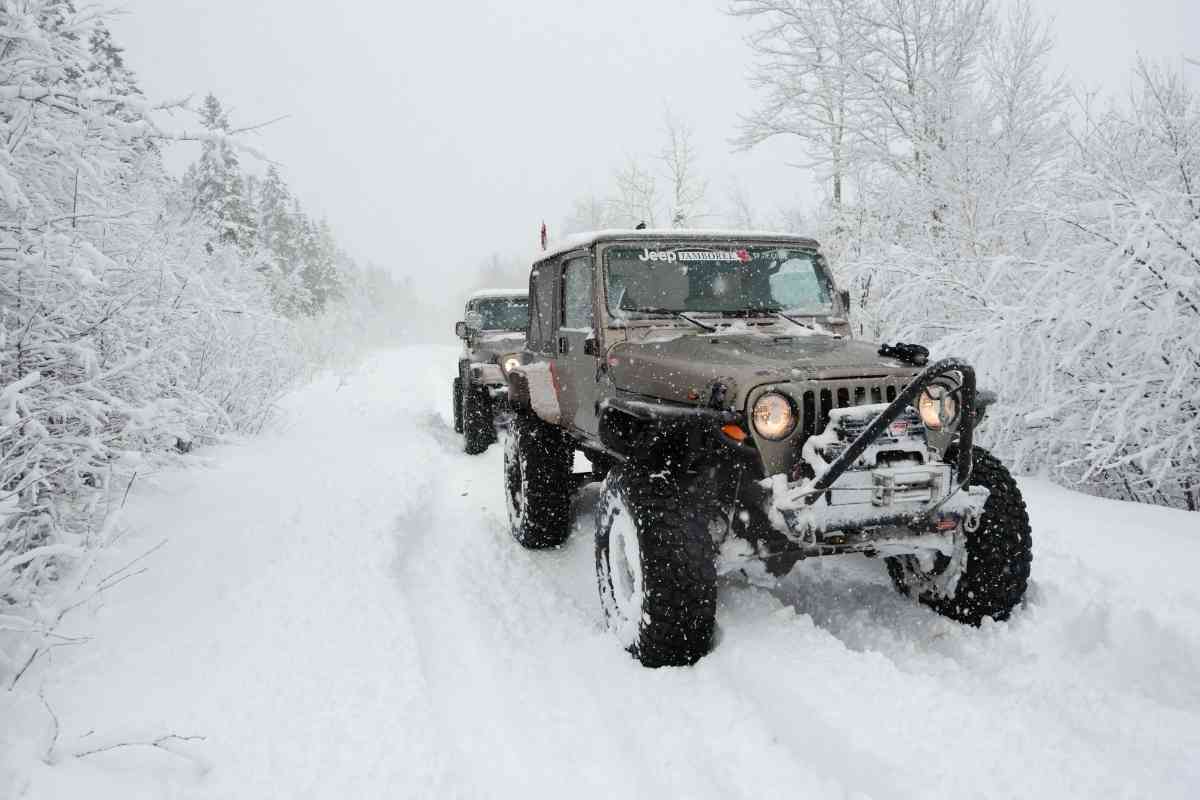 Rubberized undercoating
Rubberized undercoating is one of the most popular material types used for protecting the undercarriage of a vehicle. Rubberized undercoating offers protection against dust, moisture, and dents. When applied, rubberized undercoating dries to a soft and rubbery finish that can prevent rusting, damage, and moisture seeps, and it can act as a sound dampener as well. Here are some of the most popular rubberized undercoating products available in the US.
SEM Rubberized Undercoating
SEM Rubberized Undercoating is a premium, paintable, textured coating that helps to dampen sound as well as prevent chips, rust, and corrosion.
Pros
Creates a uniform final appearance
Easy spray-on application with aerosol canister
Fast-drying
Chip and corrosion resistant
Cons
Can be a little more expensive than other products
3M Rubberized Undercoating
3M Rubberized Undercoating is a multi-purpose undercoating that can be applied to cars, trucks, and recreational vehicles.
The undercoating provides undercarriage protection from rust, abrasions, and dings, all while helping to reduce road noise.
Pros
Manufactured by the trusted brand 3M
Aerosol canister allows for easy spray-on application
Helps to dampen road noise
Anti-corrosive
Cons
May need to purchase many cans depending on the size of the project
Rust-Oleum Rubberized Undercoating
Rust-Oleum Rubberized Undercoating is a spray-on undercoating that dries in as little as one hour. The profession-grade formula provides extreme protection from water, salt, and chemicals that can corrode the undercarriage of your Jeep.  
Pros
Aerosol cans sold individually or in packs of 6
Can be easily applied on bare or primed metals
Provides excellent protection against salt, moisture, and other chemicals
Cons
May need to purchase quite a few aerosol cans depending on the size of your project
Wax/paraffin-based undercoating
A wax/ paraffin-based undercoating is by far the cheapest undercoating option you can find. The only catch is that you will need to strip off and reapply a wax/paraffin-based undercoating annually. These types of undercoatings work by flowing into seams and cracks and hardening to provide some protection from outside elements and to prevent rust. The best wax-based undercoating product by far is Woolwax Automotive Undercoating.
Woolwax Automotive Undercoating
Woolwax Automotive Undercoating is made from naturally occurring wax that comes from wool animals like sheep. This wax undercoating product can help to prevent rust from forming on the undercarriage of your Jeep, contains no solvents, and contains no odor.
Pros
Free from solvents and contains no odor
Stays semi-wet and fully active to slip into typically inaccessible areas
Sold in one-gallon cans
Inexpensive
Cons
May need to reapply more frequently than other types of undercoating
Asphalt-based undercoating
Asphalt-based undercoating is a strong material that provides extra protection and durability for rocks, chips, dents, dings, and moisture seeps. Asphalt-based undercoating is typically used for large trucks and heavy machinery, however, it can be used for Jeeps as well to help protect against dings and dents to the undercarriage when off-roading as well as water and salt. The best asphalt undercoating product is made in the USA by KBS.
KBS Undercoat – (Solvent-Based Asphalt)
KBS Undercoat is an extremely durable undercoating product that protects wheel well, gas tanks, frames, floor pans, and the undercarriages of all Jeep models. KBS undercoating works to prevent rust, corrosion, and sound dampening. This product is designed for heavy road use under extreme conditions.
Pros
Extremely durable and long-lasting in rough conditions
Sold in aerosol cans for easy application
Sold by the quart, gallon, or 5-gallon bucket for paint-on or to be applied with a spray gun
Cons
Requires the purchase of a spray gun to expedite the application process
Polyurethane undercoating
Polyurethane-based sealant is quick and easy to apply to the undercarriage of your vehicle. Typically, polyurethane undercoating comes in canisters that can be preloaded into an application gun and then applied liberally to the undercarriage of your vehicle. The polyurethane quickly seals cracks and seams while displacing salt and moisture.
Fluid Film Undercoating
Fluid Film is one of the most popular and trusted undercoating brands available. This paint-on polyurethane undercoating is designed to seal openings located throughout the undercarriage to prevent moisture, sand, salt, and other debris from entering your Jeep's vital auto parts located in the undercarriage.
Pros
Helps to stop corrosion and rust from forming
Easily paints onto desired surfaces that have been properly primed
Sold in one-gallon cans
Inexpensive
Cons
Paint-on undercoatings require more time to apply
Cost to have an undercoating professionally applied versus DIY
Although all Jeep models, especially the Jeep Gladiator, are reliable vehicles that are built to handle the rough and tough conditions that off-roading can present, it still may be a good idea to add another layer of protection to the undercarriage of your Jeep. That extra layer of protection can go a long way to help prevent rust, seal cracks or gaps where moisture may be allowed to seep in, and help to protect your undercarriage from flying rocks, dents, scratches, and dings. That being said, how much does it cost to have an undercoating professionally applied and how much does it cost to do it yourself?
To have the undercarriage of your Jeep undercoated professionally by a certified Jeep technician, you could expect to pay anywhere from $200 to $1,200.
The range in price is affected by whether or not you go in for a simple rust protection treatment or if you have a full undercoating applied that involves sanding, the application of a primer followed by a full-on rubberized or asphalt solvent-based undercoating treatment.
However, if your vehicle has a fair amount of rust and corrosion already forming on the undercarriage and it needs to be removed before the undercoating is applied, the price range automatically gets bumped up to $500 to $2,500, depending on the extent of the rust and corrosion. The reason for the boost in prices is because removing rust and corrosion can be labor intensive and can take many additional hours of work. If your vehicle already has rust and corrosion, there is no way around it. You have to have it all removed before an undercoating can be applied.
Another option you may want to consider when looking to have an undercoating applied to the undercarriage of your vehicle is using a 3rd party autobody shop. Most autobody shops are well-equipped to handle an undercoating project and they most likely will be able to do the job for a few hundred dollars less than the dealership. The average undercoating job completed at an autobody shop can cost around $500.
Depending on the price the dealer is offering, potentially it could be between $500 and $700 cheaper to go through the autobody shop.
If you are looking for the cheapest way to get an undercoating applied to your Jeep, then spending an afternoon doing the work yourself is the way to go. Before doing so, there are a few things to consider before you begin the undercoating project.
First, non-dealer applied undercoating may void any warranties you have on your Jeep. You will want to make sure that you review your warranty to make sure this is not the case before starting. If non-dealer applied undercoating does voice the warranty on your Jeep, you may want to consider biting the bullet and paying the premium to have the undercoating professionally applied.
Second, if you do the undercoating job yourself, there is a decent chance that you may have to reapply the undercoating much more frequently than if you simply had the undercoating professionally applied by a dealership or autobody shop.
That being said, purchasing the undercoating materials and applying them yourself is by far the cheapest way. It is estimated that by purchasing the undercoating materials and doing the work yourself, your total cost could range anywhere from $50 to a few hundred dollars, depending on what type of material you purchase.
Even if you have to reapply the material once a year, you could DIY the undercoating of your Jeep for four or five years and still spend less than what you would pay to have it done at a dealership or autobody shop
If you are looking to save money and do the undercoating project yourself, the process is pretty close to the same no matter what material you use and whether you use paint-on, spray-on, or aerosol. The main thing is to make sure the undercarriage of your car is free from rust and that it is completely clean from dirt and mud. You may want to have your undercarriage power washed after you have removed any rust and corrosion to make sure there is no dirt on the metallic surfaces.
After that, the process is pretty straightforward forward and it can be done in a few hours. Here are some step-by-step instructions on how to apply an undercoating to your vehicle.
Do Jeeps need undercoating?
Technically, Jeeps do not need undercoating. This is especially true if you purchased a Jeep and you only plan on driving on paved roads and highways.
Although paved roads and highways can still kick up rocks that could potentially damage your undercarriage, the risk of damage is exponentially greater if you drive your Jeep off-road and on unpaved trails.
If you plan to do a lot of off-roading, then putting an undercoating on your Jeep may be a wise investment to help limit damage and preserve the structural integrity of your vehicle's underbelly.
Also, if you live in a northern state where salt and sand are applied to the roads and highways to help melt ice and to increase traction, then an undercoating can help to protect your undercarriage from salt corrosion while preventing sand from entering into vital auto parts that are located underneath the vehicle.
That being said, applying an undercoating to a Jeep is never necessary, however, in some situations, it may be the best thing you can do if you want your vehicle to last a long time.
How do I protect my Jeep undercarriage?
There are two main ways that you can protect the undercarriage of your Jeep. First, you can purchase and install underbody protection armor. Second, you can apply an undercoating of either rubberized, asphalt-based, wax-based, or polyurethane material.
If you go with the underbody protection armor, you can purchase skid plates, differential covers, gas tank skid plates, transmission skid plates, and belly pans.
Underbody protection armor can be constructed from different types of metal and it offers the strongest protection to the undercarriage of your Jeep. The main downside to underbody protection armor is the price. You can spend thousands of dollars on a single piece of underbody protection armor.
If you are not looking to spend thousands of dollars on underbody protection armor, then having an undercoat applied to your undercarriage can still offer some protection at a fraction of the cost.
Having an undercoating applied to your Jeep professionally can cost anywhere from $200 to $1,200, and up to $2,500 if your undercarriage contains a lot of rust and corrosion that needs to be removed before the undercoating can be applied.
If you want to save even more money, you can go online or to your local auto parts retailer, purchase the undercoating materials, and do the work of applying the undercoating yourself. Doing so can cost as little as $50 and will not cost you more than a few hundred dollars.
How do I keep my Jeep from rusting?
There are a few different ways the Jeep owners have taken on the problem of rust and corrosion when it comes to their vehicle. There is the electronic method, undercoating, and applying dripless or drip oil sprays.
The electronic method uses an electronic module to send a weak electric current into the metal of the Jeep to prevent rusting.
Rust is formed through an electrochemical reaction and the weak current created by the electronic module counteracts this electrochemical reaction and prevents it from occurring.
Undercoating applies a base layer of rubberized, asphalt-based, or polyurethane material onto all the components that make up a Jeep's undercarriage.
Drip and dripless oil sprays will cover all the metallic surfaces under your Jeep and prevent moisture from coming into contact with those surfaces.
Which is better rustproofing or undercoating?
If you have the money and if you plan on driving your Jeep off-road or in snowy/wintery conditions, then it is almost better to get some type of undercoating treatment.
If you live in an area where it never snows and you only plan to drive on paved roads and highways, then rustproofing may be enough to help preserve your vehicle.