Red cars are sexy and ultra-sleek. They really do stand out on the road. If you own a red car, you may be wondering what the best car wax for red cars is.
When you are shopping for car wax for your red car, you may find several different types and brands of wax that can make deciding on a product a bit more complicated than you realized. Do you go with the spray-on wax? What about a paste wax that you need to buff thoroughly into your vehicle's clear coat? Do you want a wax sealant combination? Which brand is the most used by detailing professionals? These are the types of questions that you may be asking yourself when you are trying to decide which wax is the best car wax for red cars.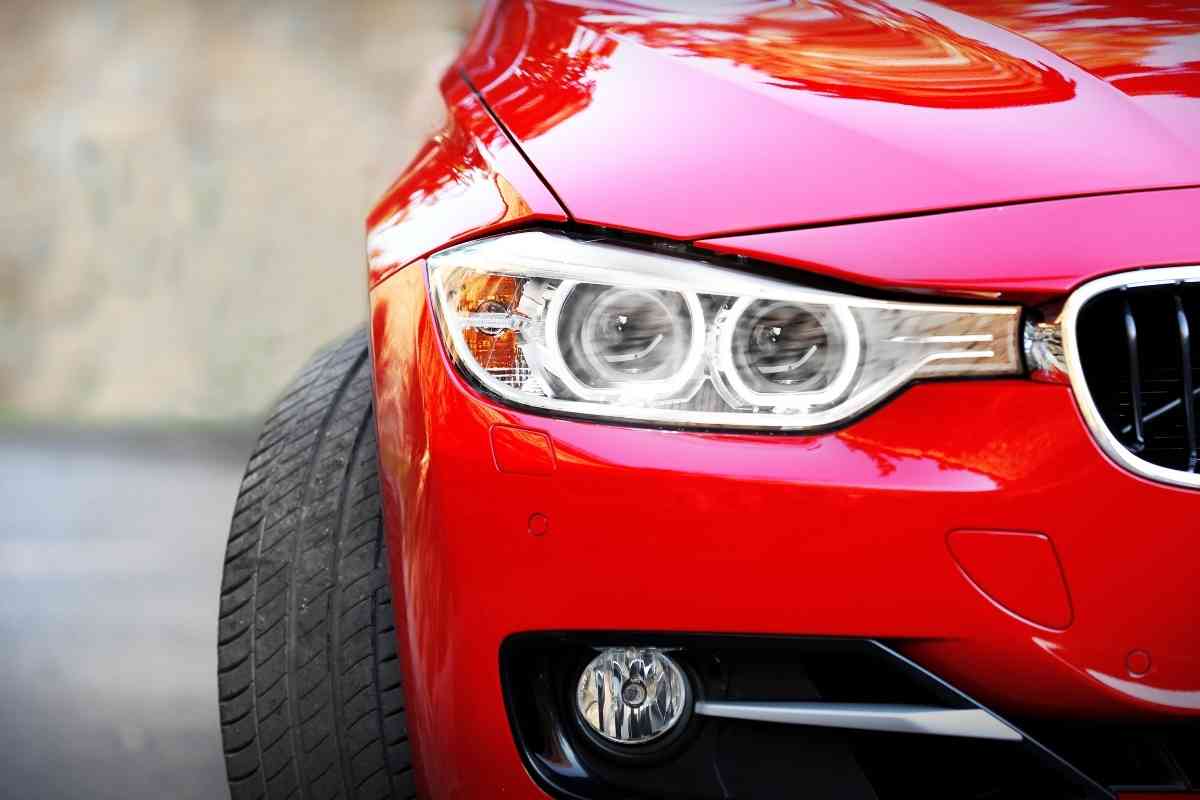 Table of Contents
What are the best waxes for red cars?
The best car waxes for red cars include:
Turtle Wax Magic Car Polish and Shine
HS UltraGloss Carnauba Red
Meguiar's Gold Class Carnauba Liquid Wax
Mother's California Gold Brazilian Carnauba Wax
Turtle Wax Hybrid Solutions Spray Wax
Chemical Guys Butter Wax
Migliore Primo
Once you have decided on a type of wax that you would like to use and a trusted brand that produces it, you should be aware of the proper way to apply that type of wax. A spray-on wax is going to act entirely different than a paste or liquid wax and therefore the process to apply it may be completely different as well.
Also, what kind of tools and supplies do you need when you are applying these different types of waxes?
Let us take a look at the different types of wax available, how to apply these types of waxes, as well as list some of the best brands and their products available for purchase in the United States.
What are the most trusted brands of car wax that professionals use?
When you start shopping for high-quality car wax, you may want to be pointed in the direction of some of the best brands that professionals use when it comes to car detailing and waxing vehicles. Some of the most trusted brands that professionals swear by include Meguiar's, Mother's California, Turtle Wax, Chemical Guys, and Migliore.
All of these brands offer various products in addition to high-quality car waxes.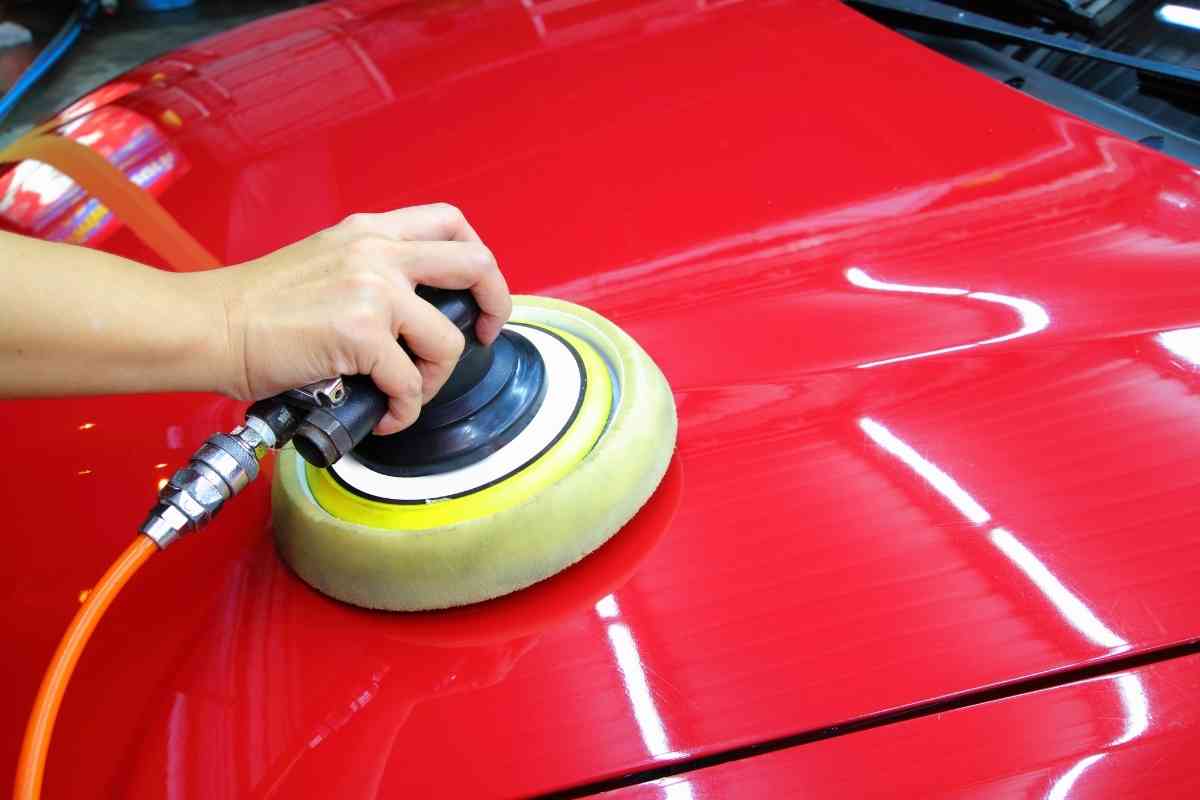 Best car wax for red cars in 2022
Below are some of the most popular and trusted products on the market when it comes to the best car waxes for red cars.
These waxes are used by both professional car detailers and private vehicle owners who have nothing but good things to say about these products.
1. Turtle Wax Magic Car Polish and Shine
This Turtle Wax Magic Car Polish and Shine works to mask minor scratches and paint swirls while protecting the color of your vehicle. The formula is a unique blend of red pigments and polymers to add a layer of protection to your vehicle that can help to reduce scratches and knicks from rocks, dirt, sand, and other debris.
2. HS UltraGloss Carnauba Red
If you are looking for high-quality carnauba wax and polish that is specially designed for red vehicles, then you may want to consider the HS UltraGloss Carnauba Red Wax. This carnauba wax works to cover up scratches and scuffs on your vehicle while offering excellent UV protection and a high gloss finish.
3. Meguiar's Gold Class Carnauba Liquid Wax
This Meguiar's Gold Class Carnauba Liquid Wax is loved by both professionals and private vehicle owners due to its superior quality and affordable price. This liquid wax is made from a specialized blend of carnauba wax and polymers to protect your vehicle while giving it the strongest finish and buttery look imaginable. Easily apply the liquid wax to your vehicle using a high-quality buffing pad or the included soft foam applicator. 
4. Mother's California Gold Brazilian Carnauba Wax
The best part about Mother's California brand Brazilian Carnauba Wax is that it comes in both a liquid wax and wax paste form. Both forms are made from 100% carnauba wax giving any vehicle it touches the deepest shine. The carnauba wax is ideal for protecting your clear coat and for making your car look showroom ready all the time. Although this wax does not last as long as other brands that contain polymers, a little bit of the wax goes a long way when it is being applied to make it last a long time. 
5. Turtle Wax Hybrid Solutions Spray Wax
If you are looking for a high-quality spray-on wax, then the Turtle Wax Solutions Spray Wax is one of the most recommended products on the market. 
The spray-on wax is intended to be used in between car washes and waxes to do a quick reapplication of wax to reinforce existing wax. Turtle Wax Hybrid Solutions Spray Wax contains hydrophobic polymers to repel water, prevent water sheeting, and protect your paint from chemicals and other contaminants. It is recommended that this spray-on wax be used directly after you have fully washed and clayed your vehicle.
Enjoy a brilliant mirror-like shine, a bolder color, and no water spots when you use this wax. Can be used on all vehicle surfaces including headlights, tail lights, glass, mirrors, wheels, and trim.
6. Chemical Guys Butter Wax
Many car detailing professionals love to use Chemical Guys products. This Chemical Guys Butter Wax is based on 100% top-notch Brazilian carnauba wax. Applying this wax only takes a few minutes and the results are incredible. For the deepest and warmest shine and color, apply this butter wax once a month with a specialized wax applicator or a microfiber towel and buffing pad. One of the defining characteristics of this wax is that it protects your car's paint from both UVA and UVB rays to keep the color of your vehicle from fading. 
7. Migliore Primo
Wow, this Migliore Primo wax is some of the highest-quality wax you can purchase for your vehicle. Although it could be considered too expensive for some, if you have the money, it may be worth it if you are looking for showroom-level shine and gloss. Migliore guarantees that every can of Migliore Primo contains a minimum of 50% high-quality carnauba directly from Brazil. This wax only comes in a wax paste so you may need to warm up your vehicle a bit before use if you would like the wax to easily spread over the surface of your vehicle. 
Why is waxing your car important?
Many people may be questioning whether or not waxing is important and what the types of benefits waxing can provide to their vehicle. Well, without a doubt, there are numerous benefits to waxing your vehicle after you have washed it. Let us take a look at some of the benefits that the process of waxing can provide to your vehicle.
Scratch protection
Car wax is crucial to help prevent scratches to your clear coat by adding a layer of protection to the body of your vehicle.
Flying rocks from the road can knick your vehicle, dirt and sand can build up, a layer of wax adds that protective layer to your vehicle's exterior that can prevent chips to the paint from flying rocks and that allows dirt and sand to slide off easier without scratching the exterior of your vehicle.
Fade protection
Waxing not only protects your car from scratches caused by rocks, dirt, and sand, it protects the paint of your car from harmful UV rays and road salt.
UV ray exposure is a sure way to fade the richness of your vehicle's paint color. Additionally, road salt can fade your paint color as well as have a corrosive effect not only on the paint but on the metallic surfaces of your vehicle. Road salt can lead to rust.
A layer of wax can prevent the sun from fading out your vehicle's paint color and protect it from the corrosive effects of road salt.
Glossy finish
A nice layer of wax on your car can make your vehicle look like you have just driven it off the lot. Wax provides a layer of gloss and shine that makes the paint color bright and buttery.
What are the different types of car wax?
The five main types of car wax are liquid, spray-on, wax paste, wash and wax, and colored wax. On top of that, there are both natural waxes like carnauba wax and synthetic waxes. There are both advantages and disadvantages to each type of wax, and each type may require different tools to be used for applying the product to your vehicle.
Let us take a look at some of those advantages and disadvantages as we further describe more details about these various types of wax.
Natural carnauba wax
Carnauba wax is a type of wax that is created from palm tree leaves combined with other substances like beeswax and turpentine.
This natural type of wax is known for its warm and buttery shine that it leaves behind when applied to a vehicle. Carnauba wax is an excellent choice for protecting the paint from contaminants and water beading.
If you are looking to purchase some carnauba wax, you should know that the more yellowish the color of the wax, the better the product is. Purer carnauba wax is more yellow whereas more white carnauba wax typically contains more additives.
Synthetic wax
Synthetic wax often comes with sealant properties as well. The wax contains polymers that bond with your vehicle's paint to offer long-lasting protection from weather, rocks, dirt, sand, UV rays, and any of the other elements that can wear away at your pant.
Synthetic wax tends to be cheaper and lasts longer than carnauba wax, however, the shine and gloss that it creates in no way compare. Some synthetic waxes can last up to 12 months whereas carnauba wax will last a maximum of three months.
Liquid wax
Liquid wax can be applied with a machine or by hand, and it is often favored by vehicle owners when they have the choice between a liquid wax or a wax paste.
Liquid wax contains an ultra-smooth texture and is easy to apply. The main thing to be aware of when it comes to liquid waxes is the fact that even if the wax is carnauba, most often it will still contain a small number of polymers to increase its longevity.
Spray-on wax
Spray-on waxes are not intended to be the only wax product you use. They are to be used in conjunction with either liquid waxes or wax paste.
When looking at which spray-on waxes you should buy, you will want to choose one that contains enough lubricant that it can be used on your vehicle when it is slightly dirty. The idea is to use the spray-on wax between car washes and wax jobs to reinforce the existing wax and remove dirt and dust from your vehicle. Make sure you get a spray-on wax that explicitly states it can be used on slightly dirty cars.
Purchasing the wrong type could actually scratch your paint or create unsightly paint swirls.
Wax paste
When you think of traditional car wax, you most often will picture wax paste. Wax paste is the oldest form of wax that has been used since the invention of the automobile.
Wax paste comes in a harder texture than other forms of wax therefore you may want to leave your vehicle in the sun for a little bit or run the engine for a few minutes to warm up the hood and panels of your car. Having a warmer surface to apply the wax into will make it much easier to buff the wax and spread it across the entire body of your vehicle.
Wash and wax
Wash and waxes are other products to be used as supplemental waxing between full wax jobs. A wash and wax will do a great job removing dirt and dust while adding an additional layer of wax to enhance protection and reinforce the original layer of wax.
For example, if you typically use a carnauba wax paste and you apply it every three months, then you may want to use a wash and wax every two weeks to keep your vehicle protected and to keep its shine looking warm and beautiful.
Colored wax
Colored wax is a type of wax that contains pigments to match the color of your vehicle. The idea is that the wax will help to fill in small scratches with the proper coloration while at the same time helping to prevent fading. Since most vehicles have a clear coat, the reviews about colored waxes have been mixed at best.
How do you apply car wax?
If you are looking for some tips on how to apply car wax to your vehicle, then you should know that are seven basic steps to giving your car the ultimate wax job. The seven steps are actually simple.
Buy high-quality car wax.
Give your car a complete wash and claying.
Carefully follow all the instructions provided by the wax manufacturer.
Apply the wax to a high-quality wax pad.
Begin to wax small sections of your vehicle at a time.
Apply the wax by maintaining small circular motions with the wax pad.
Remove the wax with a soft microfiber cloth.
What kinds of tools do you need to wax your car?
Before you plan on waxing your car, you will want to make sure you have all the tools and supplies you need to wash, dry, and wax your vehicle. When it comes to waxing, you may want to consider purchasing and using the following items.
High-quality car wax.
A specially designed waxing/buffing pad.
Microfiber towel.
Soft detailing brush
An orbital buffer