Here are the Five Buick Enclave Years to Avoid
This post may contain affiliate links. As an Amazon affiliate, I earn from qualifying purchases.
Choosing the right vehicle for your needs requires extensive research. If you are looking for a midsize SUV, the Buick Enclave is an excellent contender. But some years are better than others, so which ones are best avoided?
Avoid buying 2008 to 2011 Buick Enclaves, along with the 2014 model. Common problems affect the car's transmission, HVAC actuator, and stretched timing chain, with the 2008 model having the most complaints. Otherwise, the Enclave is a durable, reliable SUV that lasts about 200,000 to 300,000 miles.
Like any other vehicle that's been on the market for a while, the Buick Enclave has had its share of problems. Let's discuss the models to avoid in further detail, along with its better years and the advantages that later versions of the Enclave offer.
Buick Enclave Years to Avoid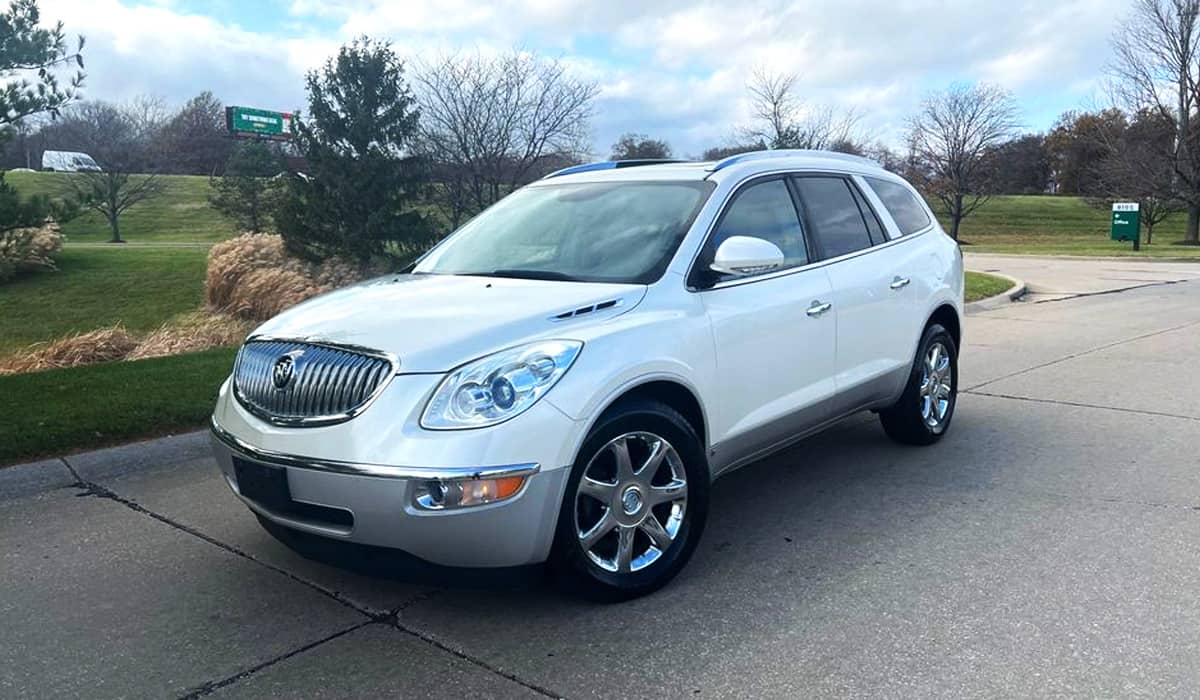 Released in 2008, the Buick Enclave is an upmarket SUV that can seat seven passengers, making it ideal for families. But the car has had its share of good and bad years.
If you have to choose just one Enclave SUV to avoid, make it the 2008 model. The 2008 Buick Enclave has attracted more complaints and known difficulties than any other Buick Enclave, even though similar versions still have the same problems as the 2008 model.
The Buick Enclave is a high-quality midsize SUV that offers a third row of seats as standard equipment, unlike many competitors. There are just too many issues with the 2008 model year to consider buying this model. This model had serious transmission, power steering, and airbag issues.
Other models to avoid include the 2009, 2010, and 2011 Buick Enclaves. These models still had power steering issues and problems with the timing chain and seat belts.
Another problematic model is the 2014 Buick Enclave, which has various safety flaws and issues with the fuel system.
Luckily, Buick now has extended warranty coverage of up to 10 years or 120,000 miles.
The Best Years for a Buick Enclave
The Buick Enclave has become a top-rated luxury SUV in recent years. It is reliable, affordable, and reliable, making it a popular midsize SUV model.
The Enclave's most significant flaws tend to manifest in earlier models. Buick's compact SUV has gotten fewer complaints beginning with the 2012 model year.
Newer generations of the Buick Enclave include comfort enhancements and convenience features unavailable on earlier models. You wouldn't know it from the first generation Buick Enclave, but Buick is typically regarded as a luxury automaker.
The 2020 Avenir is one of the best Buick Enclave models you can buy. As the Enclave's highest trim, this model costs about $55,000. It's the most reliable but still has some of the common Enclave issues like electrical and transmission problems.
Is the Buick Enclave a Reliable Car?
The Enclave is an excellent choice for a midsize SUV. It has plenty of room for passengers and cargo, with decent performance and all the standard features for an SUV.
You can look to the Enclave for ample highway driving power, impressive handling, and a smooth and comfortable ride quality.
Although it uses some less-than-stellar materials on the interior, the Enclave is still a worthy choice as as a family vehicle because of its focus on passenger convenience. Ita three rows offer plenty of space, and the large trunk is suitable for storing camping or sporting gear.
The 2023 Buick Enclave comes with a user-friendly infotainment system. It is an all-around SUV that focuses on comfort, though its interior could be finer given its high base price.
While it costs more than most competitors in the midsize SUV class, the 2023 Enclave has more basic safety, entertainment, and driver-aid systems than many of its rivals.
As for alternatives, the Chevrolet Traverse is a good option if you're shopping for a vehicle with similar interior space and comfort at a considerably more affordable price.
The Kia Telluride and Hyundai Palisade are excellent substitutes if you prefer technology and luxury over cargo space.
What Are the Common Problems of a Buick Enclave?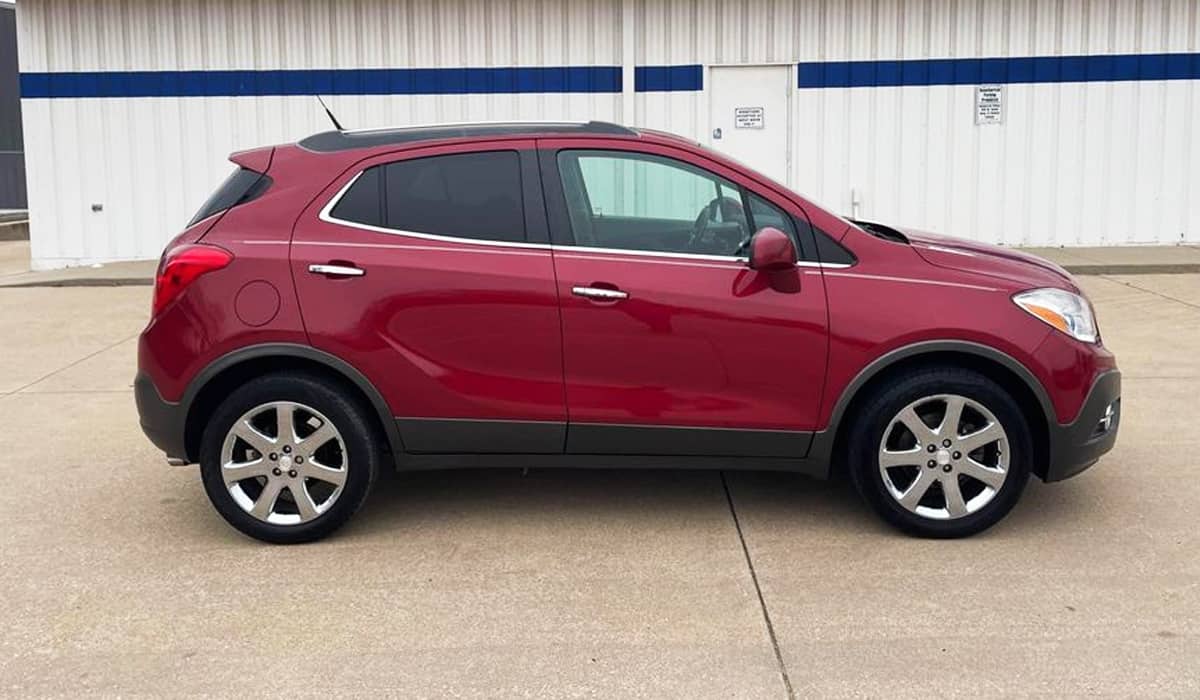 While the Enclave is a reliable SUV, it does have some weak points, like any other vehicle on the market. Based on consumer reports, the following are the most common problems with the Buick Enclave:
Transmission Problems
Transmission issues are the top complaint by Buick Enclave drivers. Clunks and shakes when accelerating or shifting gears are telltale signs of transmission issues. These issues are commonly reported by drivers when the cars hit around 91,000 miles.
Most transmission complaints have been received for the 2008 models, but transmission is less of an issue in the 2009 or newer models.
Getting the car checked at the first sign of trouble is essential because transmission repairs can be costly and extensive. Some transmission challenges are fixable through simple repairs, but complete replacement of the transmission may be necessary in other severe cases.
Stretched Timing Chain Issues
A stretched timing chain is another common problem with the Enclave. The timing chain controls the rotation of the camshaft and the crankshaft in an internal combustion engine.
This ensures the engine's valves open and closes at the appropriate time. If the timing chain gets stretched, it can no longer perform successfully, eventually leading to costly repairs.
Eventually, all timing chains will need to be replaced due to wear between 150,000 and 200,000 miles. However, customers have reported a stretched timing chain after only 40,000 miles in the Enclave.
A check engine light should activate whenever the vehicle's sensors detect that the timing has been thrown off due to a stretched timing chain. Other warning indications include metal shavings in the oil, engine misfiring, and a rattling or vibrating noise when the engine is operating.
At around $2,000, the cost of repairing or replacing your Enclave's timing chain is relatively high.
Power Steering Issues
A large SUV like the Enclave relies heavily on power steering for smooth driving. Without it, driving this car can be dangerous, especially at high speeds.
Sporadic power steering failure is another common problem with the Buick Enclave. This one is easy to spot and diagnose because driving will become difficult as the steering wheel becomes stiff.
Most complaints about Enclave's power steering have been received for versions manufactured between 2009 and 2011. The cost of repairing the power steering may be significantly high.
Check Engine Light
Problems with the check engine light are common in all Buick Enclave models. There's a variety of potential concerns that the check engine light may indicate. Nonetheless, it could give you a severe headache in the Enclave.
The engine warning light may illuminate for no apparent reason in your Enclave.
Because of this, owners and mechanics may waste time looking for a problem when none exists. You shouldn't overlook this phantom engine light because, if there is a real problem, it might cause serious harm to your Enclave if you wait too long to have it checked out.
Electrical System
Have you ever been frustrated with trying to open your electric windows but having no luck? Picture that, and the fact that your automobile might not even turn start at all.
The electrical system in the Buick Enclave, in the early models, was a shamble, full of flaws, fire dangers, and poor construction, rendering many of the SUVs useless and with very little resale value.
How Many Miles Will a Buick Enclave Last?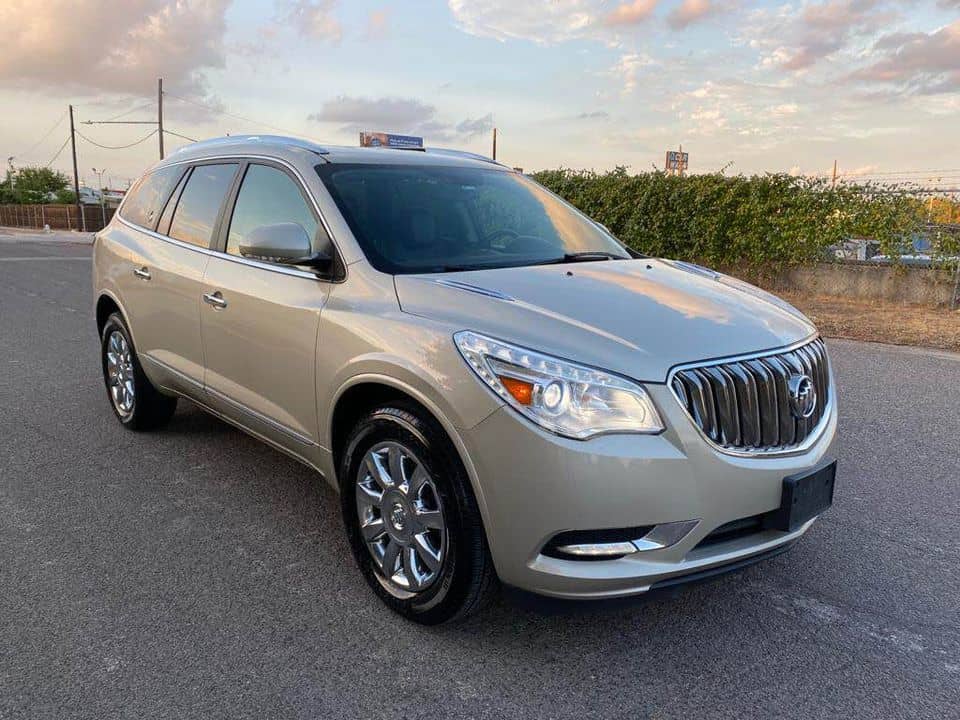 Most SUVs are built to last, although some have longer lifespans than others. The Buick Enclave, on the other hand, is a reliable option for families because it is neither unaffordable nor prone to mechanical failure within a few short years of ownership.
Because of this, it's becoming a more common choice for those seeking a reliable vehicle to use as a long-term investment.
Customers looking for a reliable SUV that can carry a lot of cargo and keep its passengers safe consistently choose the Buick Enclave. 2012 and newer models are the most reliable.
Some motorists may not be concerned with the long-term costs associated with high mileage, but those who intend to make their next purchase a permanent one can take necessary measures to guarantee that their Enclave stays chugging along.
The typical lifespan of a properly maintained Buick Enclave is between 150,000 and 250,000 miles, and some models can even reach over 300,000 miles. The lifespan of this high-end SUV can be extended through proper maintenance and services.