Pros & Cons Of Buying A 4Runner From A Dealer vs. A Private Party
Whether you are selling or buying a car, it is crucial to ensure the process is reliable. You may choose to buy or sell through a dealer or a private party.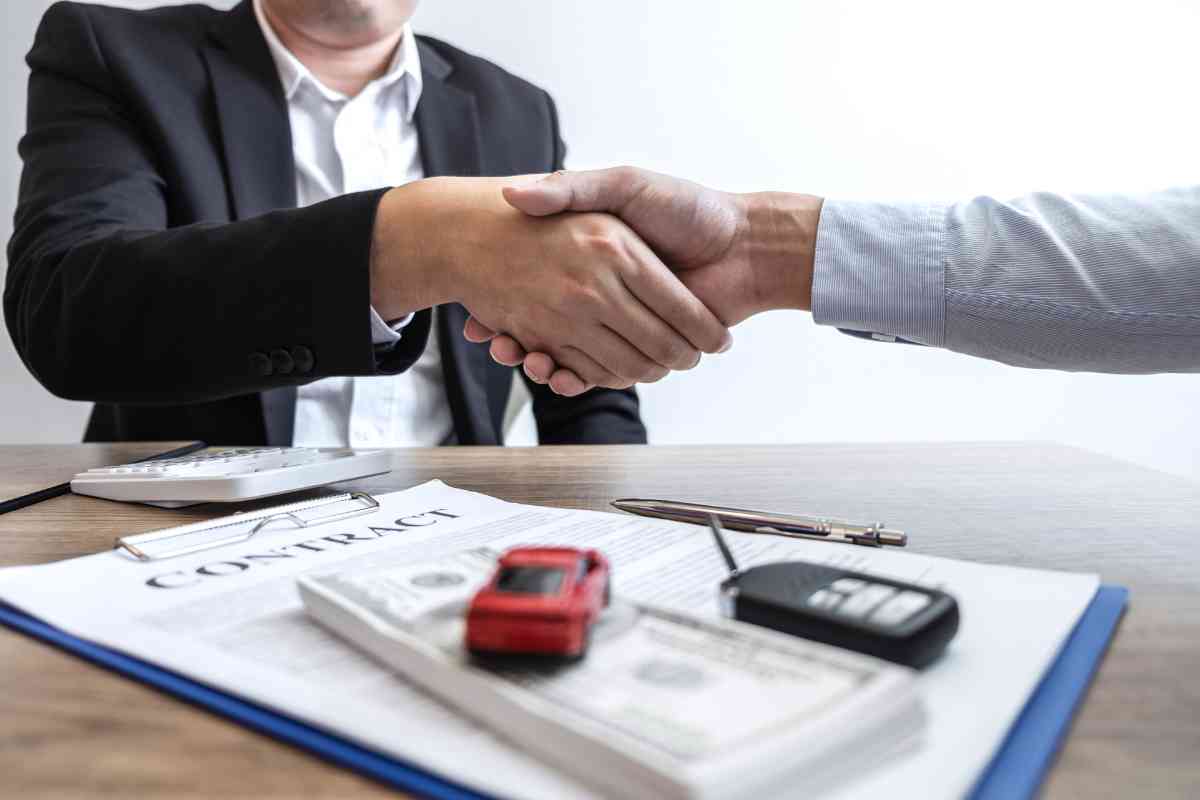 Should I buy my 4Runner from a dealer or private party?
Buying or selling your Toyota 4Runner through a dealer or a private party is a choice that majorly depends on personal preference. Some people find it easier to walk into a dealer and buy a vehicle, while others prefer a private party to avoid a dealer's markup.
I wanted to sell my car but wondered whether a private party or a dealership was the right path to sell my truck. I considered the few upgrades I had done and the market average, then compared it with the two options available. I also read online expert reviews about the two options to understand which process works best for me.
Dealer vs. Private Party Toyota 4runner Transactions – Which is the Best Route to Take?
Before selling or buying any vehicle, you must research online reviews and know all your options. Fortunately, the Toyota 4Runner is one of the most marketable Toyota car models today. You will likely get a reasonable price if you need to sell one.
Generally, anyone looking to close a sale or buy a Toyota 4Runner has two main options. The first is to sell or buy through a dealership, and the second is to go the private route. Both options have merits and cons, so consider both carefully before deciding the most appropriate option.
Buying your Toyota 4Runner From a Dealership
The Toyota 4Runner is one of the popular Toyota car models most people use. This SUV is made to enhance versatility and flexibility. Besides that, they have specific features that make them an excellent choice for off-road handling.
With so many positives about this SUV, it doesn't surprise that many people want to purchase it. Below are a few things to consider when purchasing a car from a dealer.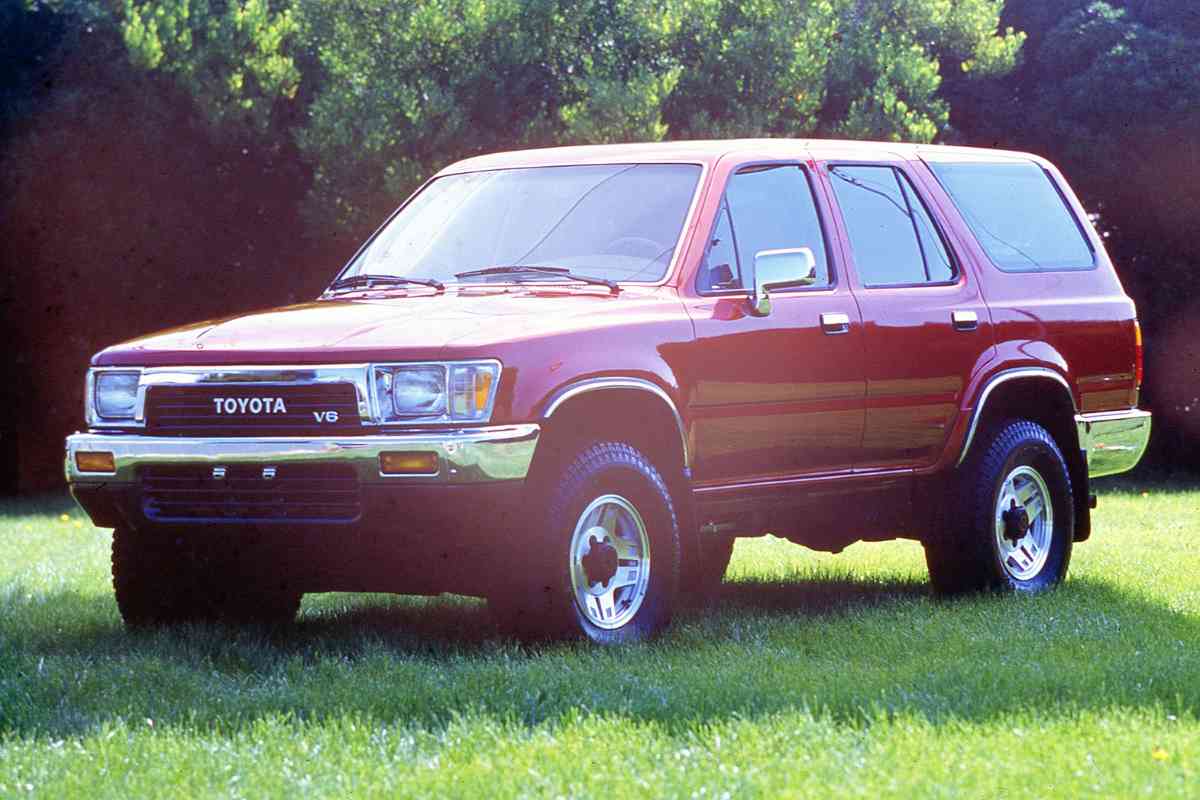 Pros of Buying Your Car Through A Dealer
Wide Selection to Choose
If you have bought a car before, you know how important it is to compare 4Runner models and other brands. Dealers stock many cars making comparing pricing and other simple must-haves for your vehicle easier.
There are many vehicles to view, including free Carfax One owner options, meaning you will likely end up with the best.
Some aspects to consider include the model years, availability, and cost. Feel free to ask all the questions and the dealer will respond happily.
You can always explore trade-in options
You have probably heard of trade-ins when trying to sell your car or intending to purchase another one. It is best to explore the two options to understand the benefits of a dealer vs. a private seller.
Usually, a certified Toyota dealer offers buyers a trade-in deal at the current value of their car. They can get the desired car or add some money to the amount for the vehicle they want to upgrade.
Certified pre-owned inventory
The comfort of knowing you are dealing with a certified dealer matters a lot. You may be clueless about most checks done and unsure of the process involving used vehicles.
However, if you buy from a certified dealer, you are almost guaranteed that the used Toyota 4Runner you get will be legit. The dealership handles all the inspections, warranty coverage, and road assistance if needed.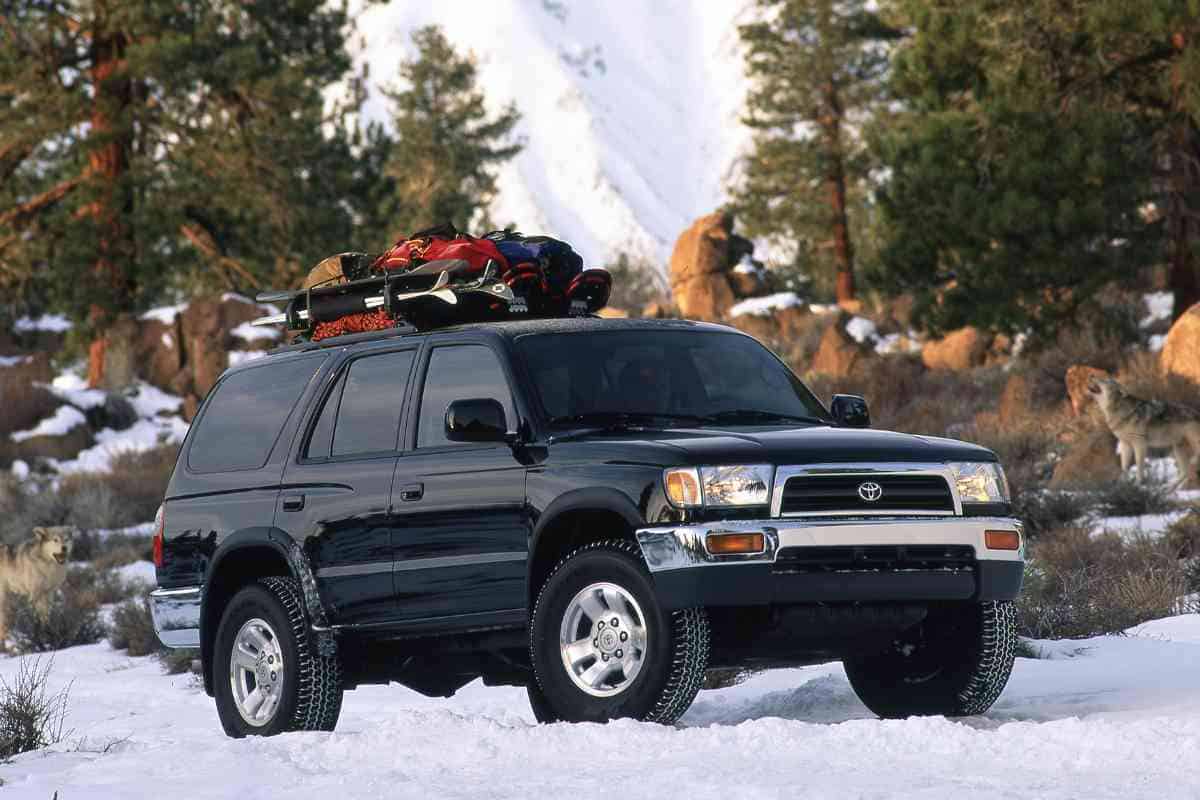 You get competitive prices
Most dealers sell many cars at a time to make more money. This often translates to great prices, especially for people looking to buy.
The rates offered at dealerships will most likely be more competitive than private sellers who are not in a rush to make sales and profits. What's more, there is always room for negotiation.
Assured of parts and service centers
It is one thing to get a good Toyota 4runner for sale and another to know where to take it if you run into problems. One of the most significant advantages of buying through a dealer is that you are guaranteed parts and service centers.
All you need to do is find the right Dealership with a service center to help whenever your car needs fixing. This way, you are assured that your used car can serve you for years after purchase.
Comes with reliable auto financing
Dealerships have partnered with financiers to simplify customer purchase journeys by stepping in whenever the buyer needs a loan to pay for the vehicle. This happens when dealers help facilitate the process of buying the vehicles.
You will not get a financing option when you choose to buy your car via private party.
Cons of Buying from a Dealership
Numerous options can be overwhelming
It is not always easy to settle on one car when there are so many to explore in a specific place. The dealership option can confuse newbies since each deal seems better. Take someone with experience in buying cars or consult widely before making a mistake.
Some used car prices may be higher at a dealer, especially if you do not compare several dealerships beforehand. The cost increases if the dealer has extra perks, such as offering express pickup.
Buying a Toyota 4Runner From a Private Seller/ Private Party
Not all people are comfortable purchasing their vehicles from car dealerships. The private party/seller route may work for them. So you should weigh your pros and cons before settling.
Pros of Buying through Private Party Option
Some of the best advantages of buying from private sellers include the following:
Assurance of the owner's knowledge
The top reason you should consider buying a used Toyota 4Runner from a private seller vs. a dealer is the owner's depth of information about the car. Many people sell their vehicles after a period, meaning they have had time to understand them in detail.
As the buyer, you get first-hand information and knowledge of the vehicle you intend to purchase from the carfax one owner.
While you can always ask a dealer to supply you with information about the car, they will likely miss out on minor details only the owner can explain from experience.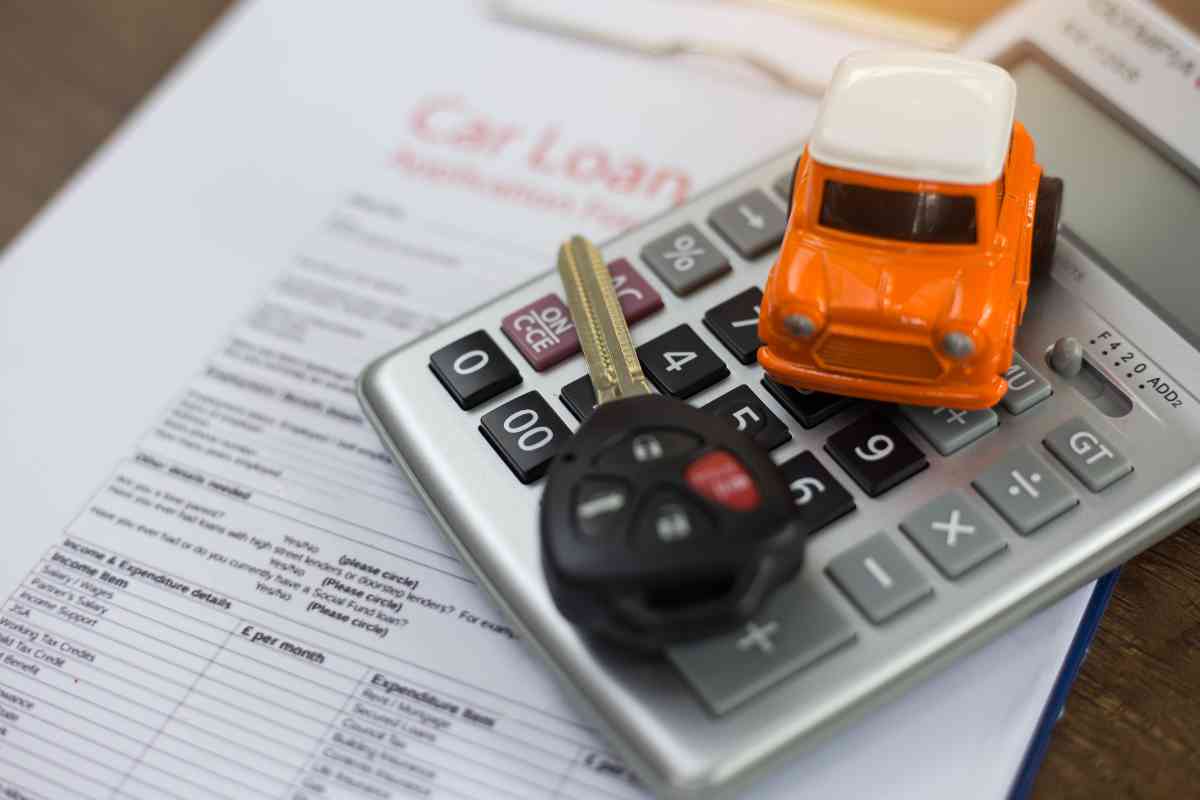 You can get an advantage of the niche market
This works if you are looking for a specific model, such as the 2021 Toyota 4Runner SR5 Premium or the rare ones. Due to the cost of rare models, many dealers stay away from them as they want to make quick sales and faster returns.
A private seller/party is often the better option when considering classic or rare car purchases.
Advantages of home delivery
Private sellers are more inclined to deliver the vehicle wherever you want. The dealership will need you first to visit the shop to seal the deal.
However, since private parties are individuals, they can come to your location and discuss details based on your agreements.
Cons of Buying from a Private Party
The purchase can be risky at times due to a lack of warranty protection or cover
When purchasing your car privately, you don't have the safety of a dealership. The fact that you do not receive any product warranty can make it a bit risky as you may not feel; safe to proceed.
Unless you are confident enough with the research you conducted, you may want to avoid buying privately.
Selling your Toyota 4Runner Via Dealership
Besides buying your Toyota 4Runner, you may also want to sell and wonder which option is the best for your needs. Like buying, selling can happen pretty much through private parties or dealers. What you opt for depends on your personal preference and expected outcomes.
However, you should check out the different places and compare the offers to know which one gets you the best returns.
What are the benefits of Selling through the Dealership?
For many reasons, it would be best to consider selling your Toyota 4Runner via the dealership. One of the significant benefits is the convenience that comes with this, as you don't have to be involved in selling an old vehicle.
Whether you will be trading in the car to put some money for a new vehicle or are interested in just disposing of the old vehicle, a dealership makes the process smooth and almost painless.
Time-saving and minimizing hustles
You don't have to worry about finding potential clients. This usually involves listing the car you want to sell, finding the people interested in purchasing the car, and finally, letting people into your space for test drives.
The process is cumbersome and invasive for people who enjoy their privacy. If all this sounds too much, a dealership is an easier option.
You get your new car at a lower price if you trade-in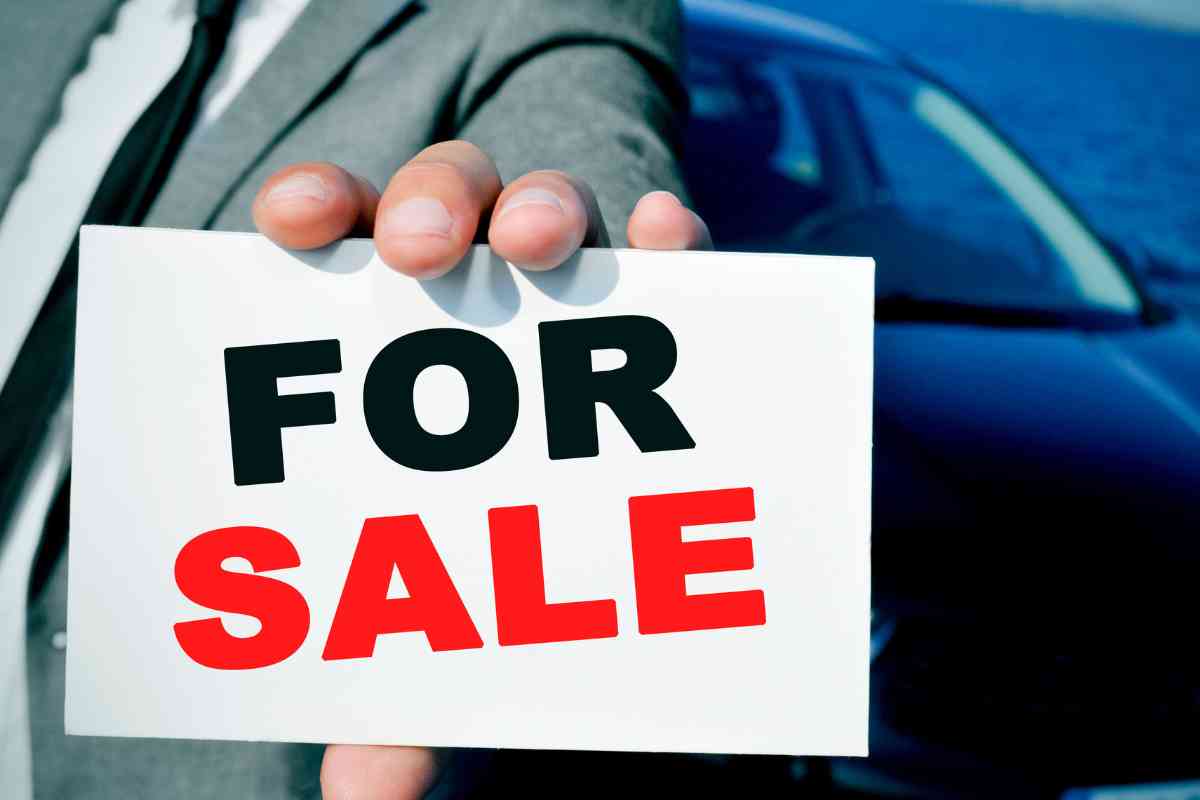 You don't have to spend much on a new car if you trade in your old one. This only happens at dealerships with such arrangements. It is worth considering if this is something you may want.
It is fast
Selling your car through a dealership is convenient and faster. The Dealership has a more extensive reach than an individual seller. Therefore, the dealer will likely get more potential buyers within a shorter period than private parties.
It may save you sales tax
Whenever you trade your old car for a new one, you only pay sales tax on the amount you need to top up. This will end up saving you a lot of money.
Cons of Selling your Toyota 4Runner to a Dealer
You could get less value
Dealers will always buy the car wholesale. This means they may offer a lower value than your car because they want to make profits and sell it faster. The fact that many people are involved in selling the vehicle at a dealership means that they have to offer less cash to the owner to cater to the salespeople.
The secret is to find the right dealership and negotiate a price that makes sense. Research the average prices for the car you are interested in selling and have a rough estimate of the amount you will ask for the vehicle. This gives you good bargaining power.
Buying a Toyota 4Runner from a Dealership versus a Private Seller Comparison Chart
| | |
| --- | --- |
| Pros Of Buying from a Dealership | Pros Buying from a Private Seller |
| Wide selection to choose from | Assurance of the owner's knowledge about the vehicle |
| Trade-in options available | Ability to find rare or specific models |
| Certified pre-owned inventory with warranty coverage and assistance | Advantages of home delivery |
| Competitive prices and financing options available | |
| Assured of parts and service centers | |
| Cons Of Buying from a Dealership | Cons Buying from a Private Seller |
| Numerous options can be overwhelming | Lack of warranty protection or cover |
| Some prices may be higher | Buying can be risky without dealership safety or warranty |
How to Sell Your Car to a Dealership
Once you decide the dealership is a better option to sell your Toyota 4Runner, you must understand how it works. Below are tips that make the process easy for you:
Have an idea of the value of your car
There are tools you can use to get the current value of the vehicle since all you need to do is key in the model, year, vehicle's condition, and make, in addition to your contact details and address. The tool will generate the value of the car.
Once you have researched and have a convincing estimated car value, visit a certified Toyota 4Runner dealership where you want to sell the car.
The certified dealer will examine the vehicle's interior and exterior to determine if they can sell it. You must bring the estimated values and possible trade-in offers you have already received.
Negotiate/ accept the trade-in offer from the dealership
Once the certified dealership is satisfied with the vehicle's appearance and status, they will float an offer you can buy or negotiate for a more reasonable offer.
Understanding as much as you can about the trade in the process will make it easy for you to sell to a dealership. Take your time to investigate and compare what is offered.
Selling your Toyota 4Runner Via Private Party
There is no structured way of selling your car via a private party. Since this is a DIY process, it comes with some concerns. It is also likely to take longer than when a dealership is involved.
Pros of Selling Via Private Party
The most significant advantage of selling your Toyota 4Runner SUV via private party is that you determine the price you want. This may mean getting better value for the car. It is more important if you have done significant upgrades to the car, such as working on the seats, tow hitch, and alloy wheels.
Some car owners may install bucket seats to make the vehicle's interior more enticing. To take the comfort a notch higher, you may have invested in heated seats to keep warm during cold weather. Such upgrades are not cheap but may go unaccounted for if you sell the car via a dealership.
This is the best way to sell a rare or remodeled vehicle. Private sales are ideal for people selling classic cars at auction or fixed prices. You will likely find an appropriate buyer this way, but there are still no guarantees of getting your desired price.
The fact that you have negotiating power when selling privately is attractive to some car owners. However, this is not a guarantee that you will always have your way, especially after you have done some upgrades. There is a possibility that the market price will always win, which can hinder the sale's outcome, especially if you want to sell in a hurry.
Cons of Selling Via Private Parties
Though great for the right price, private party selling is not ideal for someone who wants to dispose of their old car for cash quickly. You should not explore this option if you need money urgently. It works for those interested in getting the correct value for their modified or classic vehicles.
Selling your car privately takes time and requires a lot of vetting to verify potential buyers. You may have to interact with many people, including scammers. It would be best to put in measures to protect yourself and your loved ones from scammers.
How to Make Private Party Selling Work?
Private party selling of cars is not for everyone. However, if you insist on a specific value for your car because of the prior modifications you made, you may need to follow this route. You can do a few things to improve the process or make it work better.
Understand the elements that affect the value of the car when selling privately. Factors such as mileage, OEMs, upgrades, and transferable warranties may push the cost of the vehicle upwards. Be sure the private buyer will look into your odometer to confirm the mileage. They may also check out the wheels and pay more if the car has alloy wheels.
Invest in professional upgrades such as a moonroof, alloy wheels, bucket seats, heated seats, and details to get a good value for your car. People will pay varying prices for the additions you make to the vehicle. There is a high likelihood that some buyers will pay more for the car if professionals do the upgrades.
You would rather spend a few hundred bucks and reap thousands in profits. People love and are likely to pay more for upgrades, such as installing a moonroof and changing color to a fresh coat. Just be sure that a professional handles any paint correction work.
Even at that, be open-minded about not getting the prices you want. Unless you meet a buyer who appreciates the upgrades and changes you have made in the vehicle because they have similar tastes and preferences, most upgrades will be considered useless. They are less likely to influence the value of the car upwards.
Work on your negotiation skills – Private part car selling is easy but challenging. If you do not mind how long it takes and are ready for the vetting phase, work on your negotiation skills. Potential buyers will want to get the best prices for themselves without caring if they hurt your end goal. Compromise only when you can but stick to the fee that makes sense.
On the cautionary side, beware that private party selling attracts many unwanted people/ scammers. You must be thorough when vetting and, if possible, avoid giving personal residence details. It's best to create a new email account to sell the vehicle.
You can then get a new number and skype account for the same purpose. Always give a public address as a meeting point, and come with a friend or two during the test drive. Take the potential buyer's driving license and home address details before accepting a test drive of your 4Runner.
These are a few measures that will keep you safe during the private party process. Do not take anything to chance when dealing with direct individuals.
Selling a Toyota 4Runner to a Dealership versus a Private Seller Comparison Chart
| Selling to a Dealership Pros | Selling to a Private Party Pros |
| --- | --- |
| Convenient and time-saving process | Ability to determine the price you want |
| Trade-in options available | Ideal for selling rare or modified vehicles |
| Fast and hassle-free transaction | Negotiating power for selling price |
| Lower sales tax when trading in for a new car | |
| Selling to a Dealership Cons | Selling to a Private Party Cons |
| May offer lower value for the car | Not ideal for quick cash needs |
| Less control over the selling price | Time-consuming process with potential scammers |
| | Selling price may be influenced by market value |
Which is Better: Buying/Selling Toyota 4Runner from a Dealer or a Private Party?
At this point, we can safely conclude that both options are viable. It all depends on what the buyer and seller need. Dealerships offer quicker and more efficient results when selling and buying, but the value or cost of the vehicle may not be favorable.
On the other hand, private party sales are likely to fetch more when selling, but the process may be cumbersome and take longer. For those buying privately, you will likely find rare cars or classics easily.
The best advice is always to compare the pros and cons when deciding which option to choose. Both have merits and demerits that must be considered carefully. Extensive research on what you can gain by exploring either option works best since each person has a varied preference.
Besides that, you also need to check out different private party sellers and dealerships, as they have varying offers for the same type of vehicle. Ultimately, research is more critical when buying or selling your car, Toyota 4Runner included.
If unsure where to begin, check out other car purchase and selling forums for advice. You can also talk to your local mechanics or car enthusiast friends to find out what they would recommend based on personal experience.
Ultimately, deciding where to buy or sell your Toyota 4Runner is purely based on personal preferences. Consider what works for you and pursue it. When done diligently, you will get a great deal as a trade-in or get the total value of your car with all the upgrades factored in.
Key Takeaways
You can sell and buy your Toyota 4Runner at a dealership or private party
Have an estimate of the car's value before approaching a dealership
Dealerships will always want to buy the vehicle at a wholesale price
Private-party car sales take a long because of the vetting and verification
Private-party selling may offer a better value for your car