Reasons Why Used Cars Are So Expensive
This post may contain affiliate links. As an Amazon affiliate, I earn from qualifying purchases.
Normally, car manufacturers produce lots of new cars, and buyers replace their older cars, then sell them on the pre-owned market. The COVID-19 pandemic has negatively impacted the supply of new cars in the past three years, ultimately affecting the used car market. But why are used cars so expensive?
Used cars are currently expensive because of a global microchips shortage. These prices may soften beyond 2023, but don't expect a huge reduction. In the meantime, if you're in the market for a used car, take advantage of holiday sales and save money by seeking cars with only basic features.
With new car production slowed by several factors, including the shortage of microchips, more buyers are now in the market for used cars. This increasing demand, combined with inflation and a low supply of used cars, has caused used car prices to skyrocket. Let's take a detailed look at the reasons why used cars are so pricey right now and what you can do to avoid sticker shock.
Why Are Used Car Prices So High?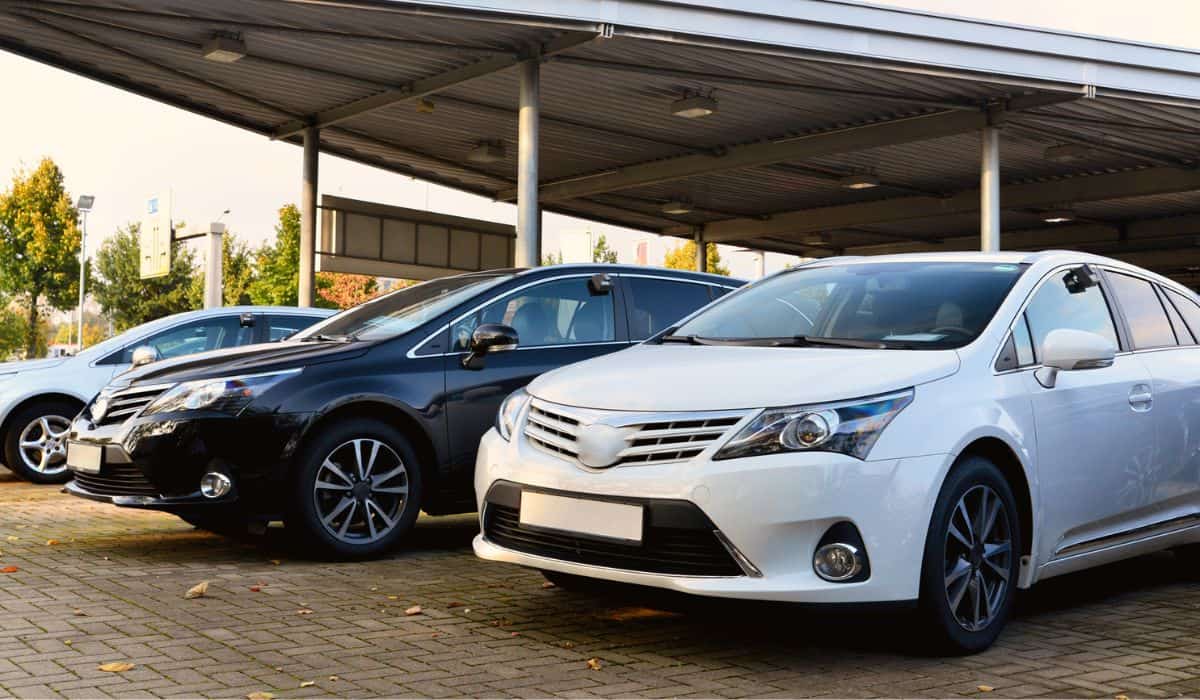 At this point, some pre-owned car dealers are now demanding higher prices than their factory-new counterparts. To make things worse, these prices might continue to rise. What's going on?
Here's a look at the reasons why used cars are expensive:
Chip Shortage
Car microchips basically act as a car's brain. A global shortage of these components has made producing new cars expensive, which in turn has negatively affected the prices of used cars.
The shortage stems from the ongoing COVID-19 pandemic. Previously, chip factories shut down to protect the health of their employees. But once they resumed production, an economic slowdown contributed to by the pandemic's many complications led automakers to reduce their orders.
With more employees working from home, microchip demand increased because of their use in electronics like laptops. This has placed additional pressure on chip makers to keep up.
As a result, the worldwide shortage of chips has affected the manufacturing process, and this slow production has increased transactional prices for new cars. With new car prices soaring, most car owners are unwilling to sell their cars.
Labor Costs
The COVID-19 pandemic has caused challenges in attracting and retaining workers. And as inflation increases the cost of just about everything, higher salaries are necessary to match the cost of living.
Unless car companies meet the wage demand, employees will likely seek work elsewhere, further compounding production problems. Another consequence is that constantly recruiting new employees and training them is costing companies more money.
In a similar vein, used car dealers also need to raise wages and offer better benefits to retain their workers. To maintain profits, these operational costs will likely be passed on to the consumer.
Labor costs also extend to mechanics who repair used cars and ensure they are in good condition. Pre-owned cars sometimes need minor repairs to get them ready for market.
Increased Demand for Used Cars
With new cars out of reach, most buyers are turning to the used car market. Demand for pre-owned and affordable cars has risen so much that used car dealers are reportedly calling up car owners.
This increased demand tangled up with the still-recovering chip supply chain means that with reduced sales, there's still a tight demand and supply situation. This results in car prices staying high.
When Will Used Car Prices Go Back Down?
The effects of chip shortage and inflation are still significantly affecting new car supply. This means it's unlikely to experience a significant drop in new car prices anytime soon.
Automotive experts claim new car prices will remain elevated while pre-owned car pricing should moderate as the Federal Reserve keeps increasing interest rates to control inflation.
With new car prices still at record highs, Americans will continue to hold onto their cars for longer, and you shouldn't expect pre-owned car pricing to freefall in 2023. Prices will soften, but it will be a month-to-month decline.
Which Used Car Models Are the Most Expensive?
The shortage of new cars has caused many Americans to look for "gently" used cars instead, increasing their prices.
Here are some examples of used car models that are the most expensive:
| | | |
| --- | --- | --- |
| Car Model | Average Used Price, 2021 Model Year | MSRP for the New 2022 Model Year |
| Ford F-150 | $31,627 | $31,520 |
| Nissan Rogue | $30,289 | $27,150 |
| Toyota Camry | $28,998 | $25,845 |
| Honda CR-V | $30,642 | $26,800 |
| Honda Civic | $26,776 | $22,550 |
| Toyota Highlander | $37,924 | $35,855 |
| Toyota RAV4 | $32,891 | $26,975 |
| Volkswagen ID.4 | $43,837 | $37,495 |
| Ford Mustang Mach-E | $49,131 | $43,895 |
| Tesla Model 3 | $52,168 | $46,990 |
When is the Best Time of Year to Buy a Used Car?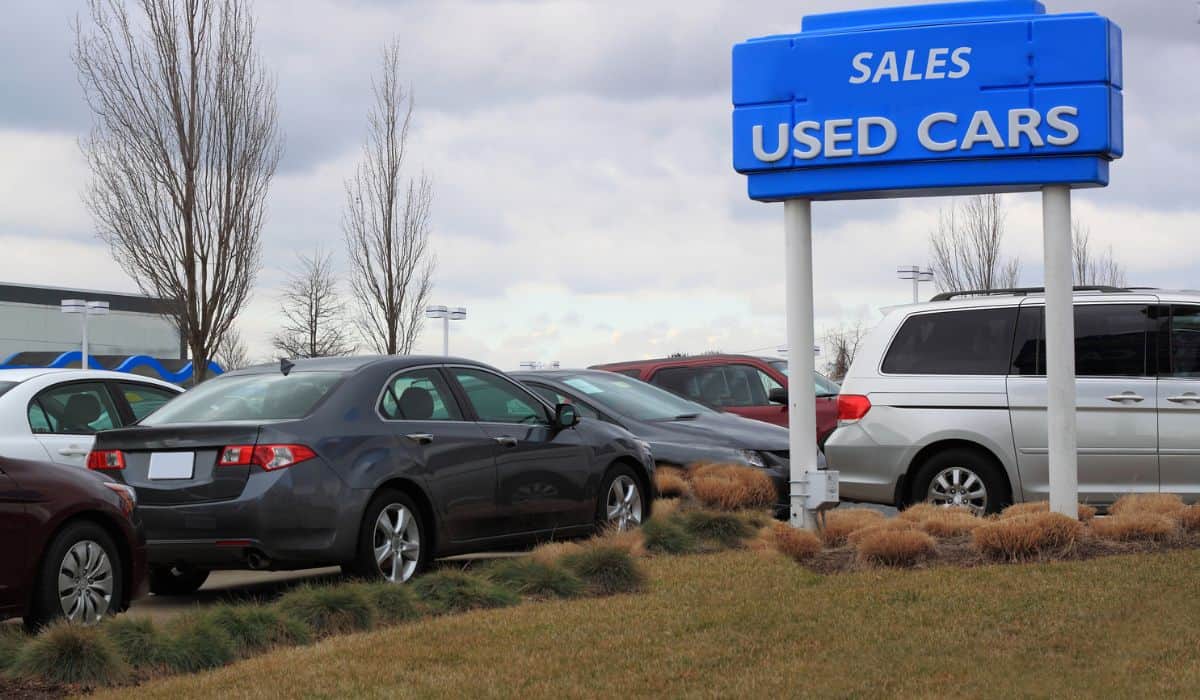 If you're looking to buy a used car, it might benefit you to take advantage of the following times:
During End of the Year Sales
If your primary goal is to buy a used car at the best price possible, December end-of-year sales offer the perfect opportunity for you.
Car dealers look forward to closing the year with solid sales, so they're motivated to offer discounts.
Also, towards the end of the year, next year's car models start rolling into dealers' lots, and buyers will be interested in bringing in pre-owned cars as trade-ins. This is why there's heavy auto marketing towards the end of the year.
In the Off-Season
Convertibles are incomparable fun in the sun, meaning they are smaller sellers during cold climates. If you're in the market for a used convertible, consider shopping in the cold season to enjoy more negotiating power.
Similarly, many people buy SUVs in the fall and when the weather is worsening. However, during the summer, people are in the market for fuel-efficient cars to enable them to enjoy road trips at low cost. Buying SUVs as the climate starts warming up could save you money.
Ways to Save When Buying a Used Car
Here are some money-saving tips you can fall back on when shopping for your next used car:
Look for Base Models
Look for cars with only basic features. Upgraded models of the same car are likely to be expensive.
Before choosing the type of car you want, write a list of must-have features. Once you're willing to forego features such as temperature-controlled seats, onboard navigation, and a moon roof, you'll save some money.
Choose A Certified Car
A certified used car is a low-mileage car that's only gently used. Even though it's a used car, it will likely be highly reliable because it's been inspected and maintained to attain an almost new condition.
A certified pre-owned car usually refers to a low-mileage, accident-free car with a manufacturer's warranty.
Stay Flexible
Even though you have something in mind for your price range and car mileage, try to be flexible.
If you find a certified car with low mileage within your price range, you shouldn't worry about the color or other comfort features.
Increase the Down Payment
If possible, ensure you have a higher down payment. Paying more than the minimum down payment will likely increase your overall financing while reducing the interest rate you'll be paying.
Of course, always ensure you keep aside enough to be able to pay for insurance, plates, and other costs that may arise.