The 5 Cadillac Escalade Years To Avoid
This post may contain affiliate links. As an Amazon affiliate, I earn from qualifying purchases.
The Cadillac Escalade has built a solid reputation overall, but there are some model years that you should try to avoid when car shopping.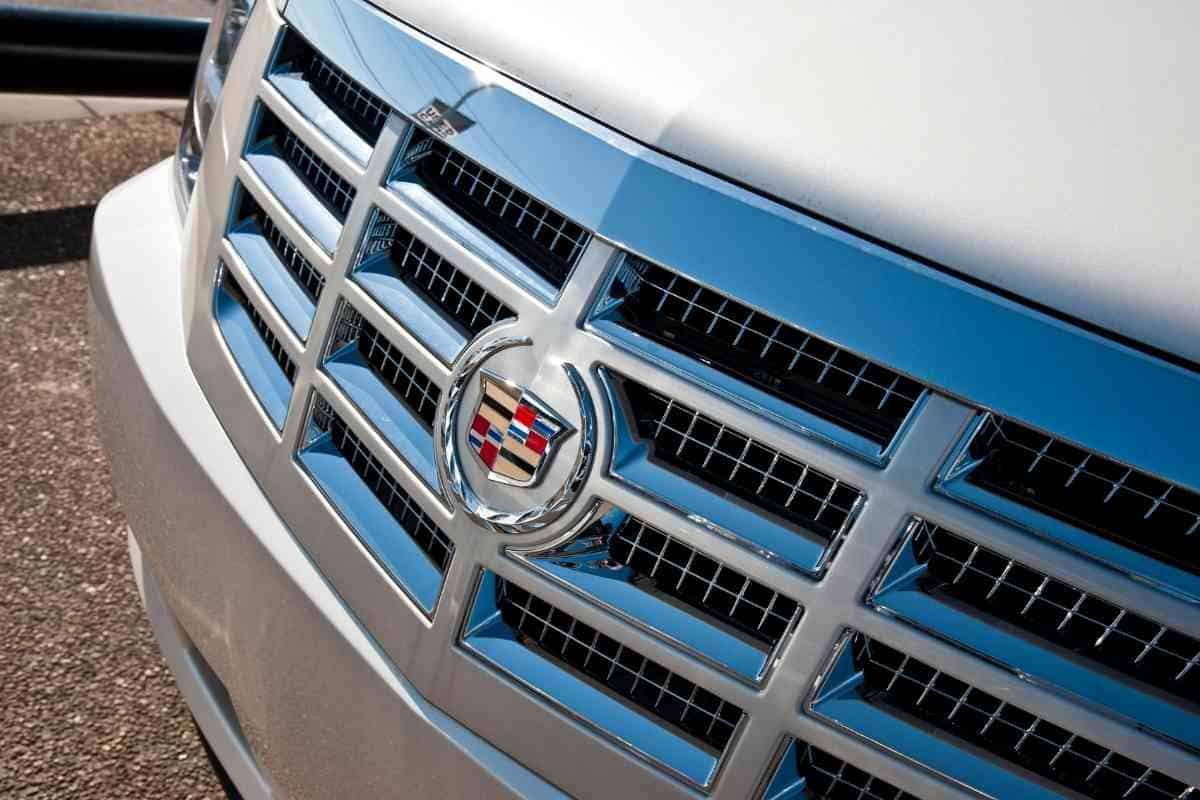 Table of Contents
What are the worst years for the Cadillac Escalade?
Avoid Cadillac Escalades that were made in 2007, 2008, 2015, 2016, and 2019. Cadillac Escalades from these years may have issues with door handles breaking off, inaccurate speedometers, malfunctioning air conditioning, and faulty transmissions.
After extensively researching Cadillac auto forums and maintenance issues, I have been able to gather enough information to determine which Escalade years you should avoid. My research has indicated that you should always thoroughly inspect and evaluate any used vehicle before buying it, as there can be any number of underlying issues that are inconsistent with common driver reports.
The Cadillac Escalade Years You Should Avoid
The Escalade is a stylish and luxurious full-size SUV that has done very well on the auto market, but some drivers have reported a number of issues with their vehicles. GM first introduced the Cadillac in 1999, but the vehicle's popularity truly peaked in the early 2000s when it became widely available.
This SUV immediately stood out among a lot of the competition due to its sleek yet aggressive design and promising performance capabilities. Many Escalade owners have even praised this vehicle for how low-maintenance and dependable it is – with uncalled servicing being extremely rare.
With that said, this Cadillac SUV has an average reliability rating of 2.5 out of 5, which raises some eyebrows from drivers and car critics. Despite a lot of the positive rapport that some drivers have built with their Cadillac Escalades, there have been a number of mechanical and performance issues worth mentioning.
However, it is important to understand that the majority of the Cadillac Escalades' issues are common with specific models. While full-scale recalls have not been initiated, I would highly recommend that you avoid Cadillac Escaldes from the following years.
2007 Cadillac Escalade
The most common complaint that I discovered with the 2007 Cadillac Escalade was that the door handles would easily break. This was a consistent issue with the interior and exterior door handles of the SUV – with an excessive force rarely being the cause of the problem.
Other issues with the 2007 Escalade include faulty speedometers which worked inaccurately, malfunctioning air conditioning systems and failed steering wheel position sensors.
Another extreme case that you should consider is that one 2007 Escalade owner experienced their vehicle catching on fire as a result of an electrical issue.
2008 Cadillac Escalade Issues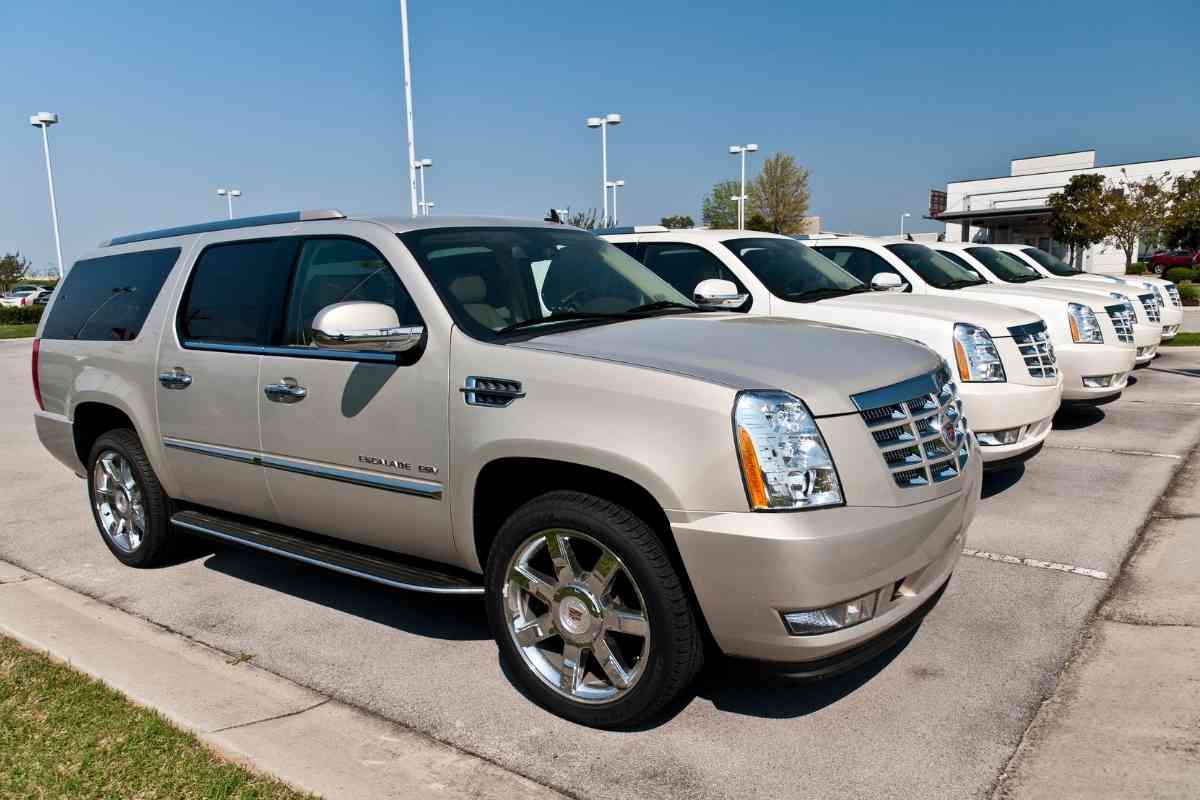 The 2008 Cadillac Escalade was known for a lot of the same problems as the 2007 model. Despite the high frequency of complaints regarding the fragility of this SUV's door handles, Cadillac failed to deliver an upgrade in this department.
I found that there were about as many complaints about the interior and exterior door handles of the 2008 Escalade breaking as with its predecessor.
While this is not the most expensive or time-consuming repair job, costs due add up and many drivers have reported that this issue persisted repeatedly even after having the handle(s) replaced.
The next two common issues with the 2008 Cadillac Escalade are that this vehicle may have a malfunctioning air conditioning system and speedometer. Air conditioning problems seem to develop between 80,000 and 110,000 miles, which results in the system only blowing outside air.
Problems with the speedometer tend to occur around the 100,000-mile mark for a lot of drivers with the instrument panel gauge working erratically. Fixing this generally required replacing the entire panel, instead of simply the speedometer.
2015 Cadillac Escalade
While Cadillac did re-design their door handles with the 2015 Escalade model, this issue surprisingly did resurface for some drivers. However, the 2015 model was actually better known for problems with its automatic transmission.
The biggest symptom of this was shaky driving attributed to rough shifting. In addition, the 2015 Cadillac Escalade also had engine and powertrain issues.
Drivers that experienced these issues have reported that their vehicles would shudder and accelerate unpredictably.
Given that engine issues are particularly dangerous and expensive to repair, I would encourage anyone evaluating a 2015 Escalade to thoroughly inspect the engine of the vehicle before buying.
2016 Cadillac Escalade
The bulk of the complaints made about the 2016 Cadillac Escalade had to do with the engine and suspension.
Drivers who purchased this model experienced their vehicle shaking aggressively – especially when driving at certain speeds.
The speed range that this issue tends to be most prevalent in is between 50 and 70 miles per hour. However, some form of the same problem was common between 35 and 75 miles per hour with some 2016 Escalades. The only difference is that the car would not aggressively shake but vibrate instead.
2019 Cadillac Escalade
The 2019 Cadillac Escalade has some of the same issues as the 2016 model but with less frequent complaints. Much like the previous model, the 2019 edition may have some transmission problems.
The most extreme cases include the transmission completely failing, but these are very rare and did not resolve in official recalls. Much more common were reports of hard shifting, jerking, and shaking, which results in the drive feeling stiff and uncomfortable.
It's also worth mentioning that there were a small number of engine failure incidents with the 2019 Escalade, but these were not nearly as consistent as the transmission performance.
The Best Cadillac Escalade Years
When evaluating the Cadillac Escalade, it's important to understand that this vehicle certainly has some bad years that are worth avoiding. With that said, this is still a quality full-size SUV with a lot of potential and the overall rapport among most drivers is positive.
Although you should try to avoid the Cadillac Escalade years that I covered above, you can count on the following models to be much more reliable.
Whenever you consider buying a new vehicle, make sure that you properly test drive and inspect it first, as even cars with a solid reputation can have unexpected issues.
Key Takeaways
Avoid Cadillac Escalades that were made in 2007, 2008, 2015, 2016, and 2019.
Common issues with Cadillac Escalades include door handles breaking off, inaccurate speedometers, malfunctioning air conditioning, and faulty transmissions.
The best Cadillac Escalade years are 2002, 2013, and 2014.