Can A Subaru Forester Tow A Camper? [Know Before You Tow!]
This post may contain affiliate links. As an Amazon affiliate, I earn from qualifying purchases.
Subaru owners are known for loving the outdoors, and that includes camping.
If you're looking to upgrade your next camping experience from a tent to a tow-behind camper, you may wonder, "Can a Subaru Forester tow a camper?"
Can A Subaru Forester Tow A Camper?
Since 2014, all Subaru Foresters have had a towing capacity of up to 1,500 lbs and can tow small boats, light trailers, and small campers. The exception is the 2022 Subaru Forester Wilderness model, which has a towing capacity of up to 3,000 lbs and is capable of towing larger campers.
This is great news for anyone who loves Subaru and the great outdoors! For more information on just what a Forester can safely tow, keep reading below.
What Is the Oldest Subaru Forester Model that Can Tow a Camper?
Subaru Foresters from 2014 onwards have a towing capacity of 1,500 lbs, with the exception of the 2022 Wilderness edition that can tow up to 3,000 lbs.
Older models might look like they have more towing capacity, but they really should follow the same capacity as most newer Foresters.
You shouldn't try to tow anything over 1,500 lbs with a Forester unless it's the 2022 Wilderness model.
Overall, a Subaru Forester owner probably shouldn't try to tow with anything older than 2014.
Along with being built for lighter loads, older models of Forester will probably have too many miles and too much wear to handle the greater strain that comes with hauling a camper.
What Kind of Camper Can Each Trim And Generation Of Subaru Forester Tow?
1st Generation — 1997-2001
A 1st generation Subaru shouldn't carry more than 1,100 lbs, but, surprisingly, there are trailers that fit that need! Camper trailers like Oregon Trail's DoDrop Alpha are under 1,000 lbs, making them perfect for a very determined Subaru owner who wants to take their Forester camping.
The Prolite Suite is another shockingly small camper trailer, weighing in at just 590 lbs unloaded.
Even the 1997 Subaru would be able to carry this tiny, ultralight camper!
Finally, Taylor Coach makes their 8′ Lil El camper trailer for people who are absolutely determined to get a little luxury in their tiny campers.
Even though it only weighs 895 lbs with all the available options, those options include a fridge, microwave, and washroom, and the possibility of fitting four people into the camper.
With a space that tiny, this seems borderline miraculous, but your first-gen Forester can definitely tow this little camper!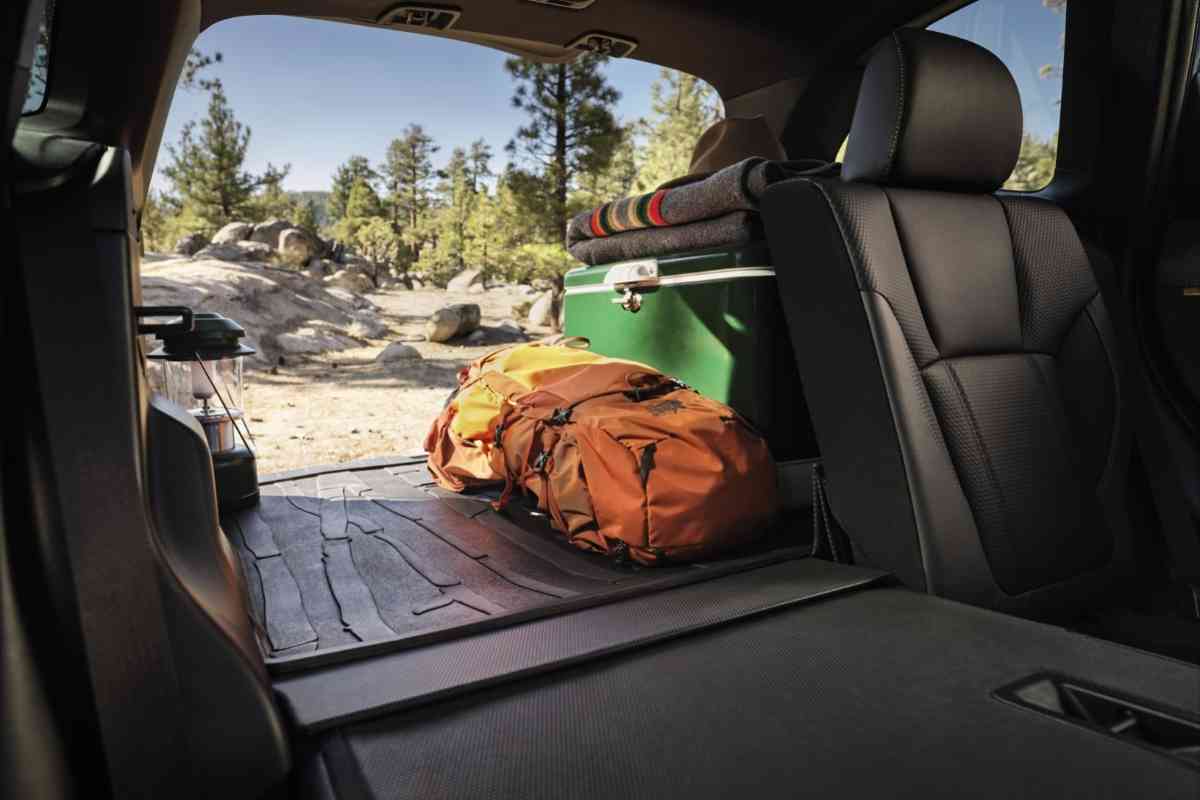 2nd Generation — 2002-2007
A 2nd generation Subaru Forester can tow up to 1,300 lbs, meaning it can carry all the campers listed above and a little bit more.
If you want to camp with a 2002-2007 Subaru Forester, you'd probably have the most success looking up camper trailers under 1,000 lbs, even if you can carry 1,300.
This will give you enough leeway to pack it well and also ensures you won't overload an older car.
Remember, the car's original capacity may have been higher, but it's probably been through a lot and deserves some peace in its old age. If you'd like to tow more, check out a newer Subaru!
3rd Generation — 2008-2013
Third-gen Subaru Foresters can tow up to 1,400 lbs. That's better than the two previous generations, but a Forester owner should still be careful!
As much as you may hate to admit it, these cars are at least ten years old and have probably racked up some mileage.
With that in mind, Subaru Forester owners with a car built pre-2014 should stick with those ultralight campers. Honestly, they're pretty cool.
No Subaru owner is missing much by towing one of those instead of a bigger trailer, except for a bigger gas bill.
Enjoy the freedom it gives you!
4th Generation — 2014-2019
This is where trailer options can start getting a little more interesting.
4th and 5th-generation Subaru Foresters can carry up to 1,500 lbs, and the car is more likely to have some of those other great Subaru features to keep the car thriving.
Keep in mind that a well-maintained car will handle towing better than one that's had a rough life, but a good Subaru can put up with a lot.
The Rockwood Geo Pro is one of the camper options available to post-2014 Subaru Forester owners, with a starting weight of just 1,252 lbs and measuring 12 feet.
This camper has a kitchen in the back, an awning to cover it, plenty of space to sleep in a full-sized bed, and enough headspace to keep you relatively comfortable for such a small trailer.
That change of 1,500 lbs moves you out of "tiny" and into "very small" with trailers, and that change is nice.
5th Generation — 2019+
This generation of Forester stayed at 1,500 lbs, which means you have all the trailer options of the previous generations and more confidence in your engine.
You could go for the ultralight, or you could go for a little teardrop.
What do you like in a trailer?
2022 Forester Wilderness/Optional Class II Hitch Reciever
These two variations on the 2022 Forester are beefy enough to carry up to 3,000 lbs.
That is twice the weight of the most recent generations! This opens up a whole new world of trailer options for Forester drivers, and the new features like Subaru Assist, trailer assist, and the improvements to four-wheel drive make it even easier.
One of the trailer options is the 2019 Jay Sport from Jayco.
This camper trailer pops up to give you full-sized beds, a kitchen table, lots of seating, and a kitchen.
With twice the weight capacity, it's easy to get in twice the trailer size and over twice the amenities of the tiny trailers older Forester models can carry.
This trailer weighs 1,570-2,385 lbs and can sleep 5-8 people.
As loveable as the 1997 classic Subaru Forester is, this is a possibility it couldn't have dreamed of.
What Else Can a Subaru Forester Tow?
Some other things you might consider towing with your Subaru are Toy Hauling trailers, small boats, pop-up tents, and small trailers to carry wood or other items.
Remember to follow the weight restraints before you get too creative!
Keep in mind that the weight of trailers, boats, and other towable items does not include what you load into/onto them! If you load your boat with tents and other gear, the weight will increase rapidly.
Can Other Kinds of Subaru Tow Heavier Loads?
Yes, they can! For a load of 5,000 lbs, try the Subaru Ascent.