Can You Tow A Camper With A Nissan Murano? 4 Tow Features Explained!
This post may contain affiliate links. As an Amazon affiliate, I earn from qualifying purchases.
The Nissan Murano is a popular passenger vehicle. But, can you pull a camper with a Nissan Murano? Our guide has the answers. Is the Nissan Murano powerful enough to pull a camper? Is the Nissan Murano a reliable vehicle for towing a camper?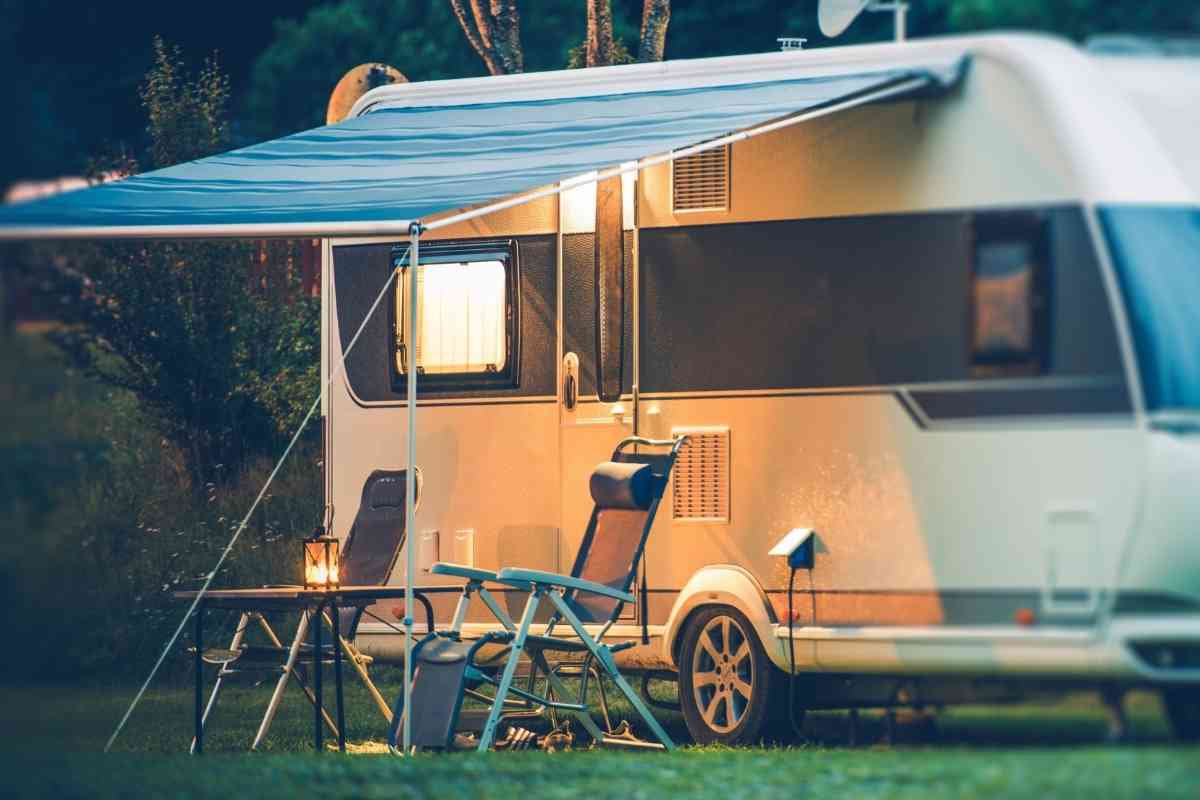 Table of Contents
Can you pull a camper with a Nissan Murano?
You can pull a camper with a Nissan Murano. When fully equipped, the Nissan Murano has a towing capacity of 1,500 pounds. Therefore, this vehicle can handle a fair amount of hauling and towing, especially for lightweight or smaller camper trailers.
In this article, we will explore the possibility of pulling a camper with a Nissan Murano. We will walk you through whether it's possible to pull a camper with this vehicle and its various towing-friendly technologies, and go over some additional information about the Nissan Murano towing capacity that you won't find in your owner's manual.
So, if you own a Nissan Murano and you are wondering whether you can use it to pull your camper, then all the answers you are looking for are right here.
Overview
Crossovers are among the most popular vehicles among car buyers. There are several reasons why crossovers are a favorite among car buyers. First, they deliver better fuel efficiency than full-size SUVs. And this makes them an affordable option for daily commuting, going on vacations, and road trips.
Furthermore, crossovers are more aerodynamically designed and lighter than traditional SUVs, making them easier to navigate in city traffic. They are highly practical and versatile. They come with plenty of cargo space, making them ideal for small families.
Also, most CUVs can tow a camper. As much as they may not be the first choice when it comes to towing campers, they are capable of doing so. The question is, can you do the same with a Nissan Murano? Can you pull a camper with a Nissan Murano?
Towing A Camper With A Nissan Murano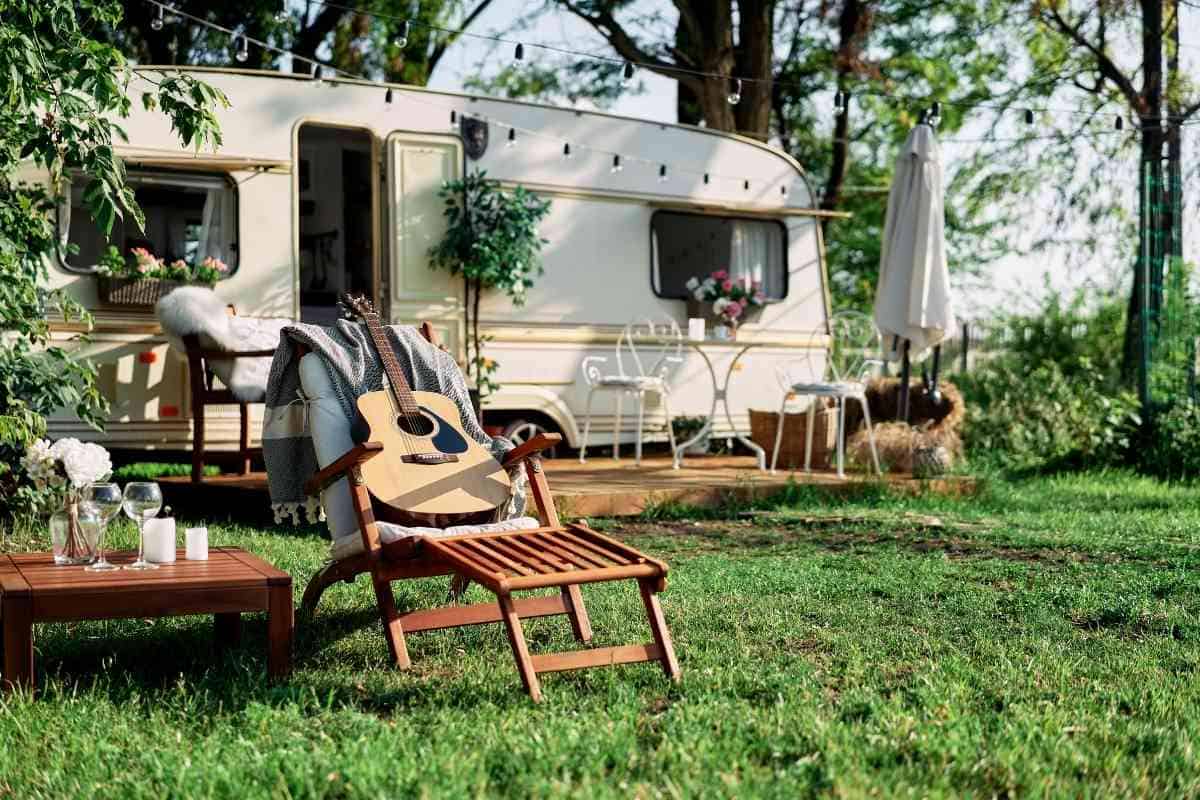 Similar to other crossover SUVs, the Nissan Murano can tow a camper. When properly outfitted, the Nissan Murano has a towing capacity of approximately 1,500 pounds. And this means you can tow a camper with a Nissan Murano.
Murano's outstanding towing capacity can be attributed to its powerful engine. Under the hood, the Murano has a 3.5L V6 engine, with an output of 260 hp and 240 pound-feet of torque. With this kind of horsepower under the hood, the Murano can tow a wide range of trailers.
Furthermore, the Nissan Murano can deliver an estimated fuel economy of 28 MPG on the highway. Therefore, you can bring along your trailer for your next adventure without having to spend too much money on gas.
You can use the Murano to tow a wide range of trailers. Some of the camper trailers you pull with the Murano include light RVs, teardrop trailers, stand-up trailers, and pop-up trailers, just to name a few.
So, if you are planning to go on a road trip, camping trip, or any other vacation and you have plenty of gear to bring along, you simply need to store it inside a small trailer, hitch it at the back of your Murano and head out for your trip.
Does the Nissan Murano Come with Towing Technologies?
As earlier mentioned, the Murano comes with a robust engine, which is key to its powerful towing capability. It has also been outfitted with Nissan Murano tow technologies and features. Some of the helpful towing features and technologies that you will find in the Nissan Murano include:
Hill Start Assist
You may sometimes be forced to stop your Murano on a hill during the towing process. For instance, you may do so to avoid crashing with an oncoming vehicle or hitting an animal. Once you release the brake pedal, your Murano may begin to roll back before you hit the Murano's accelerator pedal due to the trailer's weight.
And this is where the Hill Start Assist comes in. When this system is active, your Murano will remain stationary on the hill for two to three seconds once you release the brake pedal. Therefore, you will have ample time to shift your foot from the brake pedal to the accelerator pedal.
Simply put, this feature will keep the brakes applied, thus preventing your Murano from rolling backward on a hill in the time it takes you to release the brake pedal and hit the accelerator. As you can see, it's quite a handy feature when you are towing a heavy trailer.
Vehicle Dynamic Control
The Murano also comes with another outstanding feature known as Vehicle Dynamic Control (VDC). This feature will help the Murano to maintain proper traction if you happen to encounter adverse conditions. It will keep your vehicle, especially when it senses instances of oversteer or understeer. Therefore, it will prevent the Murano from sliding off the road during towing.
Intelligent All-Wheel Drive
Nissan has also outfitted the Murano with another great feature that can come in handy during towing. And this feature is none other than the Intelligent All-Wheel Drive. This technology is designed to help the Murano adapt to changing conditions and terrains instantly. Therefore, it will enable the vehicle to get an adequate grip for different situations.
Murano's All-Wheel Drive technology can also switch automatically from two-wheel drive to four-wheel drive. So, if you happen to encounter muddy conditions, slippery roads, loose terrain, or other adverse conditions when towing a trailer with the Murano, you can rely on this technology to get you through safely.
Intelligent Around View Monitor
It's important to keep a close eye on your trailer whenever you are out there on the road. Unfortunately, it's almost impossible to do so using the conventional setup found in most vehicles.
Fortunately, the Murano comes equipped with a feature known as the Intelligent Around View Monitor. As its name suggests, this feature is designed to monitor all the vehicle's surroundings.
The Intelligent Around View Monitor features a series of cameras. This system will then provide a bird's eye view of the Murano, thus allowing you to quickly understand your vehicle's positioning.
Thanks to this feature, you will be able to see even a vehicle behind you, which may not be appearing in your side or rear-view mirrors. You can switch between front, side and rear to see how your Murano and trailer are positioned at any time relative to other vehicles or objects.
Besides helping you to closely monitor your camper's position when you are on the road, this feature will also make it easier to park your trailer during challenging parking situations.
Safety Tips when Towing a Camper with a Nissan Murano
As earlier noted, the Nissan Murano is a powerful vehicle which you can use to tow a wide range of camper trailers. But, before you hitch your camper up to your Murano and hit the road, here are some tips to consider:
Stay within your Murano's maximum towing capacity
Pack your camper properly
Check the tires on both the Murano and the camper
Ensure the tail lights on the camper are working properly
Check your brake system and ensure it's working properly
You don't need a large truck to tow a decently-sized camper for your outdoor adventures. With its outstanding towing capacity combined with decent fuel economy, the Nissan Murano remains an economical, reliable and smart towing choice for many individuals and families.