How Long Does A Nissan Murano Engine Last?
The Murano is Nissan's crossover SUV which has been manufactured and sold since the year 2002. According to Engine Patrol, it is powered by a 3.5-liter V6 engine producing up to 260 horsepower.
But just how long will the powerful Nissan Murano engine last?
How Long Does A Nissan Murano Engine Last?
On average, a Nissan Murano can last up to 200,000 miles before needing major repairs. The Murano can easily surpass 100,000 miles unless other underlying factors are at play. If you drive between an average of 15,000 to 20,000 miles each year, your Murano will likely last between 10 and 13 years.
As with any car, however, you play a big role in determining its lifespan. To ensure the best performance from your car, be sure to adhere to its maintenance guidelines.
The Murano's Maintenance Cost Compared with Other SUVs
When you agree to purchase a car, you should also agree to the cost of maintaining that car.
Even with an average mileage of about 200,000 miles, one standout feature of the Murano SUV is its relatively low cost of maintenance.
Compared with other SUVs, the Murano's maintenance cost is more affordable.
According to Repair Pal, the Murano's average cost per year for maintenance and repairs is $507, compared to most compact SUVs which cost $521 annually, and the average for all vehicle models, which is $652.
Let's take a look at how it compares with some other SUV brands.
Nissan Murano vs. Ford Edge
The Ford Edge and the Nissan Murano both have an average lifespan of 200,000 miles.
They possess the same average lifespan, but one would cost more to maintain than the other.
The Ford Edge has an average yearly maintenance cost of $611.
It would cost you $111 more annually to maintain.
Nissan Murano vs. GMC Acadia
The Nissan Murano and GMC Acadia are fairly comparable in terms of longevity; both vehicles have an average lifespan of about 200,000 miles.
On average, the Nissan Murano costs $500 per year to maintain.
The Acadia, on the other hand, costs $734. That's a difference of about $237 every year.
Nissan Murano vs. Lexus RX
The Lexus RX has a lifespan of about 250,000 miles on average, but it is almost $15,000 more expensive upfront than the Nissan Murano.
It has a higher lifespan than the Nissan Murano but costs more upfront and for maintenance.
The RX costs $550 per year to maintain, about $50 more per year than the Murano.
Over the years, that kind of money adds up.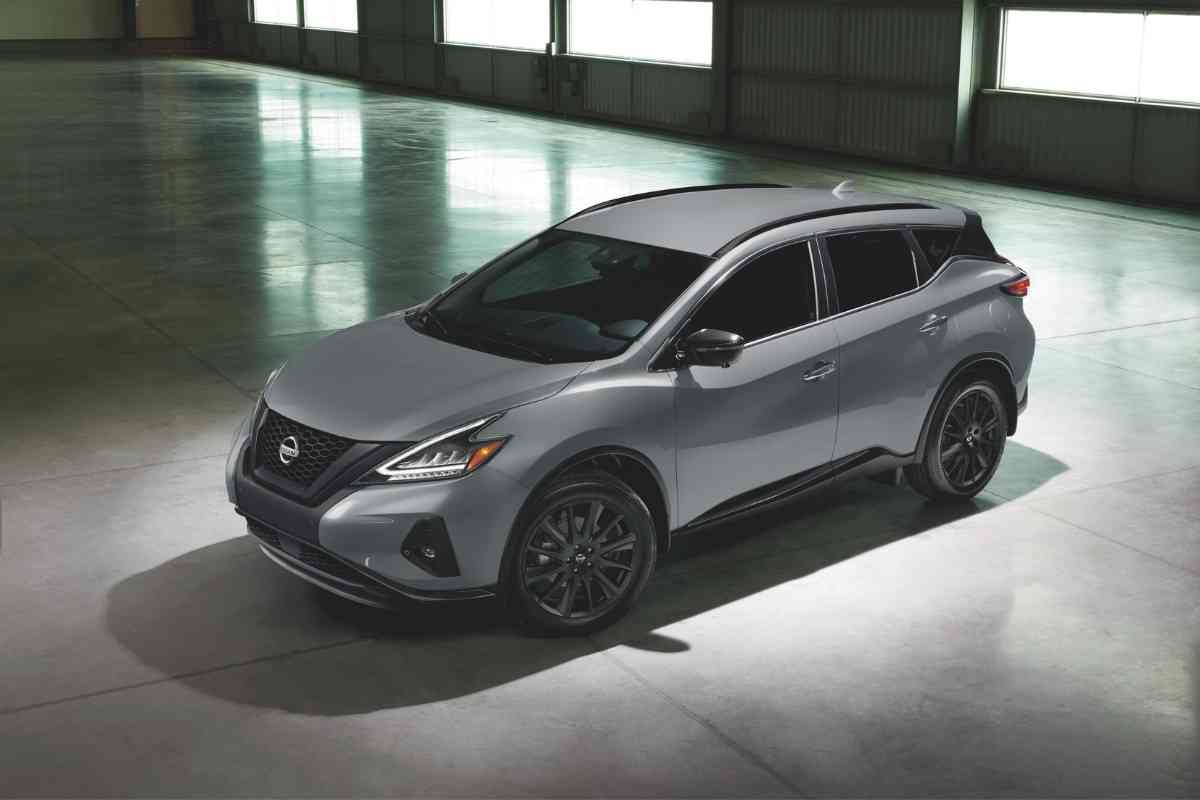 Recommended Maintenance Schedule
The importance of knowing how to properly maintain your Nissan Murano cannot be overstated.
If your Murano undergoes proper and regular maintenance, it will ultimately minimize the amount of money you might have to spend on major repairs.
Even better, if you take good care of your car, you're more likely to avoid those major repairs altogether.
According to Nissan's routine maintenance, here is the recommended maintenance schedule for inspections, replacements, and services that the Murano should undergo.
Every 7,500 Miles
Change the engine oil
Change the oil filter
Every 15,000 Miles
Inspect the brake rotors
Inspect the brake pads
Check for any leaks
Inspect the driveshaft boots to check for any grease leak or damage
Every 20,000 Miles
Check the fuel hoses
Check the level of the transfer
Replace the air cleaner filter
Relevel the rear axle oil
Check for any clogs or leaks in the PCV system and the EGR valve
Check the brake hoses for any leaks
Inspect the coolant hoses for any leaks
Check the exhaust system
Inspect the suspension components for any damage
Every 40,000 Miles
Check the transmission fluid level
Check the drive belt condition
Inspect the rear brakes and the rear wheel
Inspect the ball joints for any damage
Check for any oil leaks
Check the electronics for any short circuits
Before/On Every 60,000 Miles
Inspect the spark plugs and replace them if necessary
Inspect the ignition coils and replace them if necessary
Inspect the fuel injectors and replace them if necessary
Inspect the fuel line for any leaks
Check the fuel pump
Have a complete engine diagnosis to check for any misfiring cylinders
Inspect the wiring harness of the ignition system
Nissan Murano Maintenance FAQs
Does it Help to Keep My Car Clean?
It does. Having a regular cleaning schedule isn't overkill if you're dedicated to maintaining the good state of your vehicle.
You should make sure to regularly wash and vacuum your SUV. This will help rid it of any kind of dirt or debris that can cause wear over time.
Should I Keep My Car in a Garage?
Parking your car in a garage helps preserve the exterior of your car, and even the interior and engines. It will shield it from sun, dust, hail, and more.
If keeping your car in a garage is an option for you, it is recommended.
How Important is it to Keep Up to Date with Routine Maintenance?
Even though the Nissan Murano has an average lifetime of about 10 to 13 years, skipping regular maintenance can ultimately take away from that time.
Find a mechanic that you trust and keep your maintenance schedule on your calendar.
Does Careful Driving Cut Down on Maintenance Costs?
It absolutely does. Driving carefully is one of the best ways to prolong the life of your tires, brake pads, struts, and axels.
Driving recklessly or making use of your Murano for expeditions or trips it's not best suited for is not advisable.
If maintenance costs are an issue for you, the first and best way to avoid them is to drive your car with care.
Is it Important to Keep the Interior Dry?
Absolutely. Firstly, no one wants to sit in a damp car seat. And second, keeping the interior of your SUV dry will help in prolonging its good state.
It also helps preserve the aesthetics and designs of the interior of your SUV.
Should I Use Higher-Quality Gasoline?
It's tempting to choose the cheapest gas available to cut down on costs. However, over time, using cheap gas can result in decreased engine function.
If you want your car to last as long as it can, spring for a higher grade. In the long run, it will save you time and money.
Even just opting for a mid- or high-grade gasoline once in a while can have long-term benefits. Think of it as a treat for your car!
What are the Best Years for the Nissan Murano?
The Nissan Murano has been a popular choice for SUV drivers since its release.
Its engine capacity and sleek looks differentiate it from its peers.
The best years for the Nissan Murano are most often said to be the models that were manufactured between 2017 and 2020.
These are reported to have the fewest problems and the best design.
The years in this range feature many new-fashioned safety features and comfortable interiors.
They are strong enough for offroading activities and convenient enough for a family ride on a sunny day.
Their sophisticated technology makes them the most trustworthy years for the Nissan Murano.
Conclusion
Many factors dictate how long a Nissan Murano SUV will last.
They have an average lifespan of about 200,000 miles, but with proper maintenance, the Murano can surpass the 200,000 miles mark.
You also have an important part to play in determining how long your SUV will last.
With proper maintenance and careful driving, your SUV is likely to last as long as, or even longer, than the average lifespan of 10 to 13 years.